This GT9 engine has been developed by NGH engineers to offer all hobbyists a new generation of small gasoline engine. Gasoline is extremely flammable, so we should be care of any sparks from electrical contacts. You will be delighted with this fuel economy, reliability and power of your new GT9. Moreover, you will enjoy with this new engine, and you have many fun and safe flying experience with its use.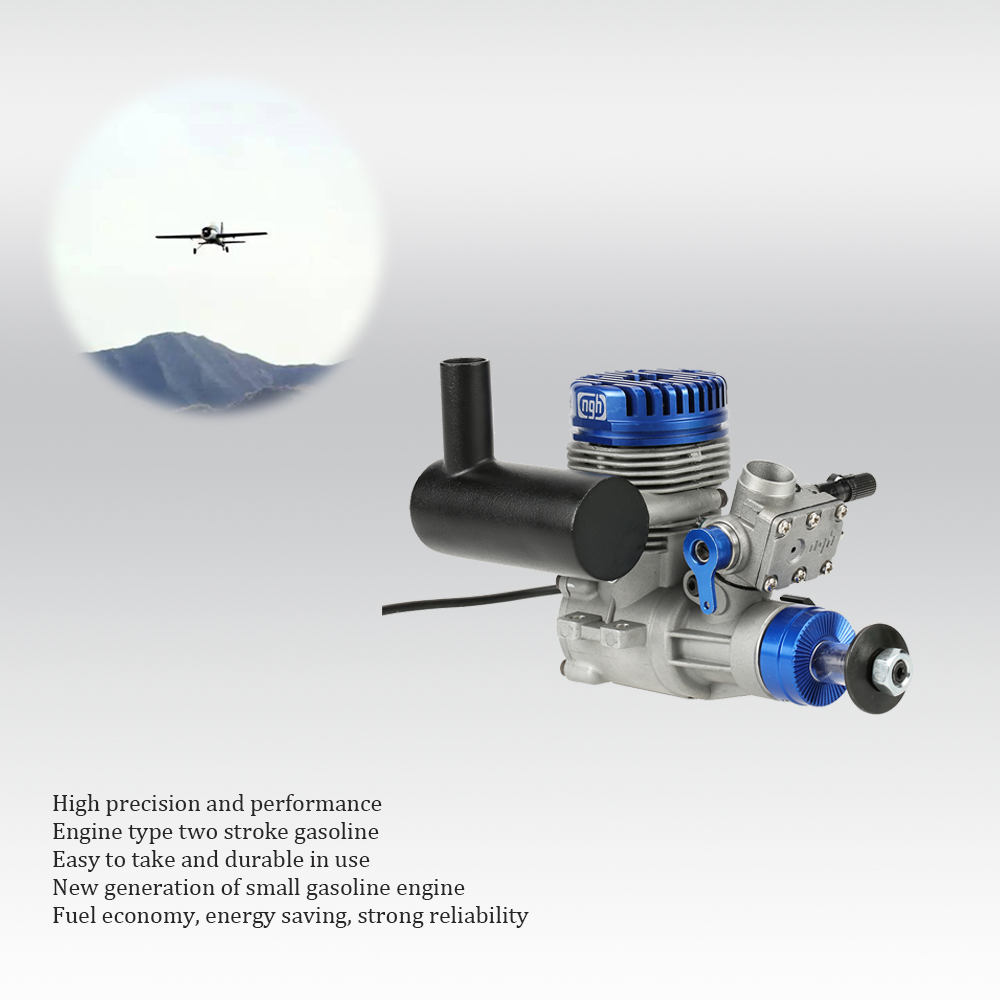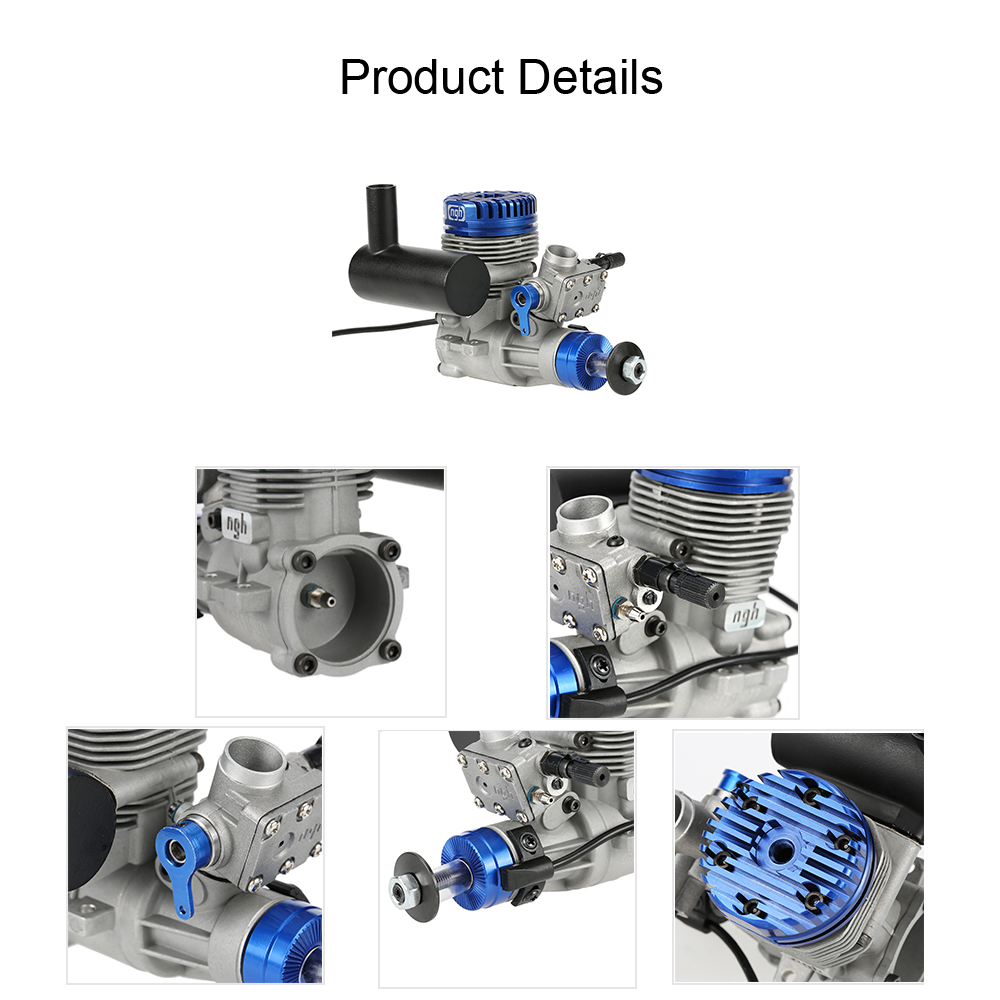 Features:
Engine type two stroke gasoline.
Easy to take and durable in use.
New generation of small gasoline engine.
Fuel economy, energy saving, strong reliability.
Suitable for 1200-1300mm trainer fixed-wing RC airplane.
Specifications:
Brand name: NGH
Model name: GT9
Power source: Gasoline
Cylinders: Single
Displacement: 9.04cc
Bore: 23.3mm
Stroke: 21mm
Carburetor: NGH 60G carburetor
RPM range: 2600 - 13000rpm
Max output: 1.2HP/12600rpm
Ignition: NGH automatic advancing angle ignition
Ignition battery: DC4.8V - 8.4V 1000mAh
Suggested propeller: 11 * 6, 11 * 7, 12 * 6
(two blades)
Spark plug type: 1 / 4 * 32
Fuel: Standard 90 octane gasoline + 2-Stroke oil
Ratio of lubricating capacity : Gas : oil= 25 : 1
Ignition weight: 104g
(wires included)
Engine weight: 420g
(wires included)
Package Information:
Package size: 17.5 * 16.5 * 8cm / 6.9 * 6.5 * 3.1in
Package weight: 785g / 1.73lb
General gift box package
Note:
This RC engine is not a toy and is not suitable for children under 14 years old.
Carefully read the instruction before operating and be familiar with features of this product.
Due to different monitors, the computer shows a slightly different kind of colors.
Package List:
1 * NGH GT9 2-Stroke Gasoline Engines
1 * CDI Ignition
1 * Connecting Line
1 * Exhaust Pipe
1 * Fuel Pump
1 * Spark Plug
2 * Spring
1 * Tool Set
1 * English Manual
FAQ of the engine:
1.Starting the engine
According the engine connection method, install the engine on RC airplane.
Made the carburetor initial setup and connect the electronic ignition.
Put the fuel into the oil tank, connect the power and radio control equipment.
2.Fuel Pump Failure Removal
When oil supply failure, please check the connection of fuel pump.
Open the both sides of the cover plate and then check whether the diaphragm.
Clean the regulator float hole.
3.Engine Failure Removal
Check the electric circuit and oil line of engine.
Check the electronic ignition works or idle is rough or its power supply is adequate.
Check the SG spark gap of spark plug is between 0.5mm and 0.6mm.
4.Engine Maintenance
Adjust the engine's highest speed.
Make engine run in the output maximum speed of 90% once the gas full opened.
Make sure to empty the fuel pump after each flight.
Clean the engine surface after used each time, it can make the engine get better cooling.
5.Engine Guarantee
Charge for free within one year and Guarantee within two years since the date you purchased.
Note the guarantee is only for the original purchaser.