This is a brand new in-the-box GoolRC 150A high-precision watt meter and power analyzer. It measures voltage (V), current (A), power (W), capacity (Ah), and energy (Wh). It also records minimum voltage (Vm), peak current (Ap), and peak power (Wp). Simply plug in between your motor and battery and the watt meter displays the actual values used when running for voltage (V), power (W) current (A) and charge quantity (mAh). Get your electric power systems running at their peak and enjoy your hobby to the full with a watt meter!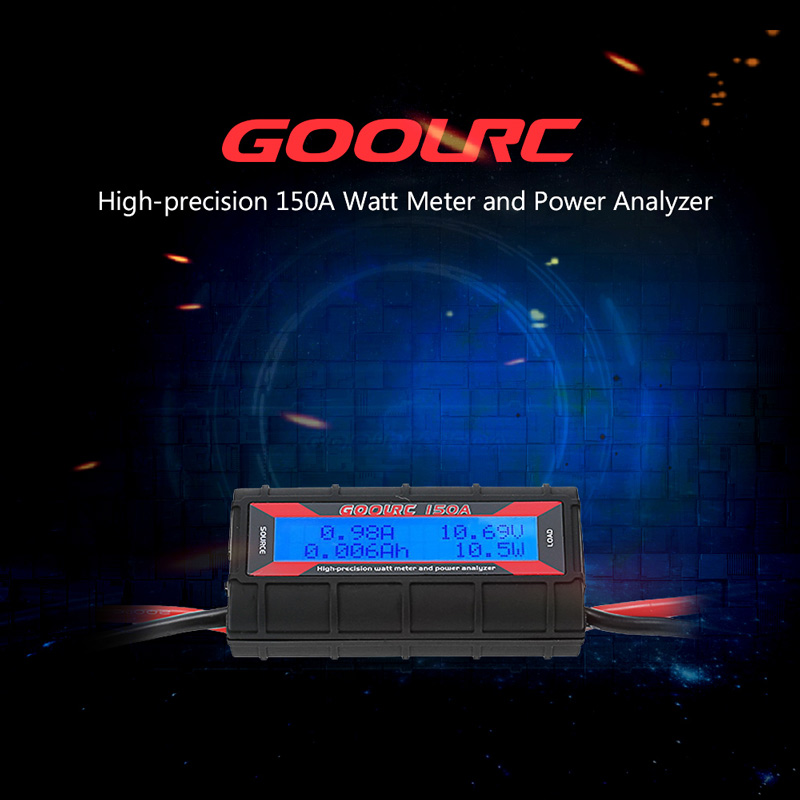 ​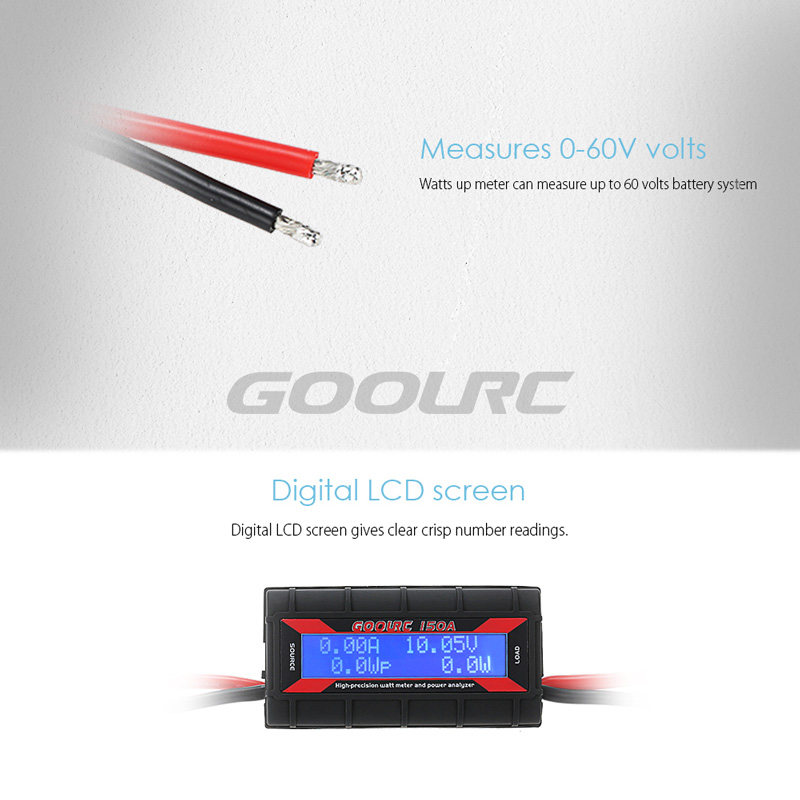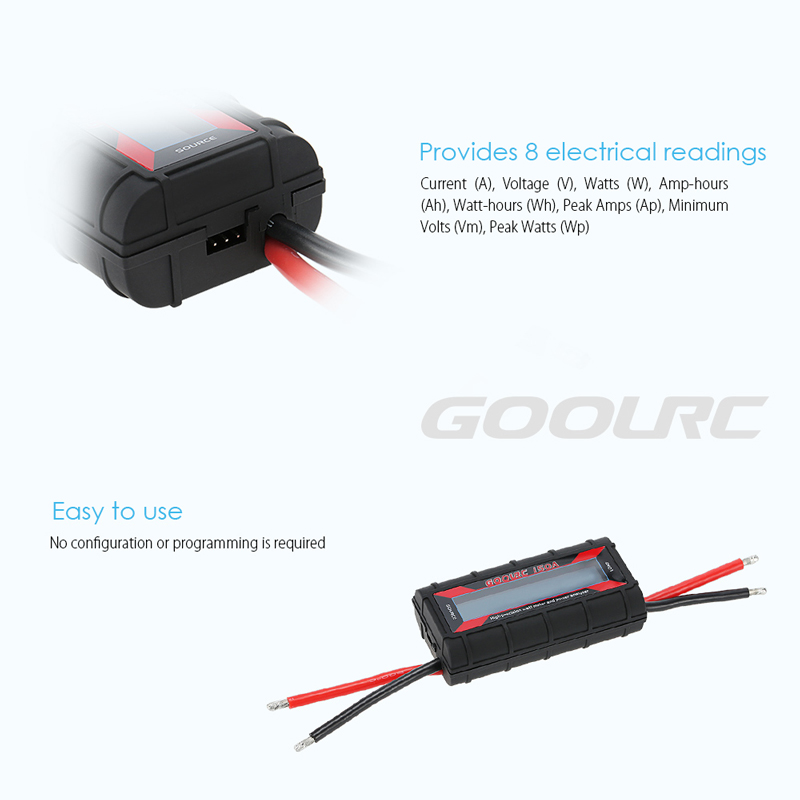 Features:
Prevents peak currents damaging battery, motors, wiring and connectors.
Verifies sufficient operating voltage under load.
Set cut off voltages, check battery capacity &
health
.
Confirms proper battery charger operation (connect between your battery and charger).
Detect receivers and actual operating current so as to make sure whether an UBEC is needed.
OV with optional auxiliary battery.
Digital LCD screen gives clear crisp number readings.
Connecting load end to the battery provides real-time battery charging reading.
Specifications:
Operates voltage: 4.8V-60V
OV with optional auxiliary battery
Measures:
0-150A, resolution 0.01A;
0-60V, resolution 0.01v;
0-6554W, resolution 0.1w;
0-65Ah, resolution 0.001Ah;
0-6554Wh, resolution 0.1Wh;
Backlight LCD display
Body Dimension: 85 * 43 * 25mm
Weight (including battery): 81g
There may be some deviation due to manual measurement.
Package information:
Package size: 11.8 * 8.1 * 4cm / 4.6 * 3.2 * 1.6in
Package weight: 125g /4.4oz
Gift box package
Package list:
1 * GoolRC 150A Watt Meter and Power Analyzer
1 * English Manual