The set includes a S2845 3900KV motor and a 35A ESC, which is perfectly fit for the 1/12 1/14 RC car. This motor is built from the best materials available, and is designed to provide both quality and performance at an affordable price. And it's with high quality aluminum alloy parts that are produced on the latest CNC milling machines. Additionally, the ESC features enhanced throttle response,excellent acceleration, strong breaks and throttle linearity.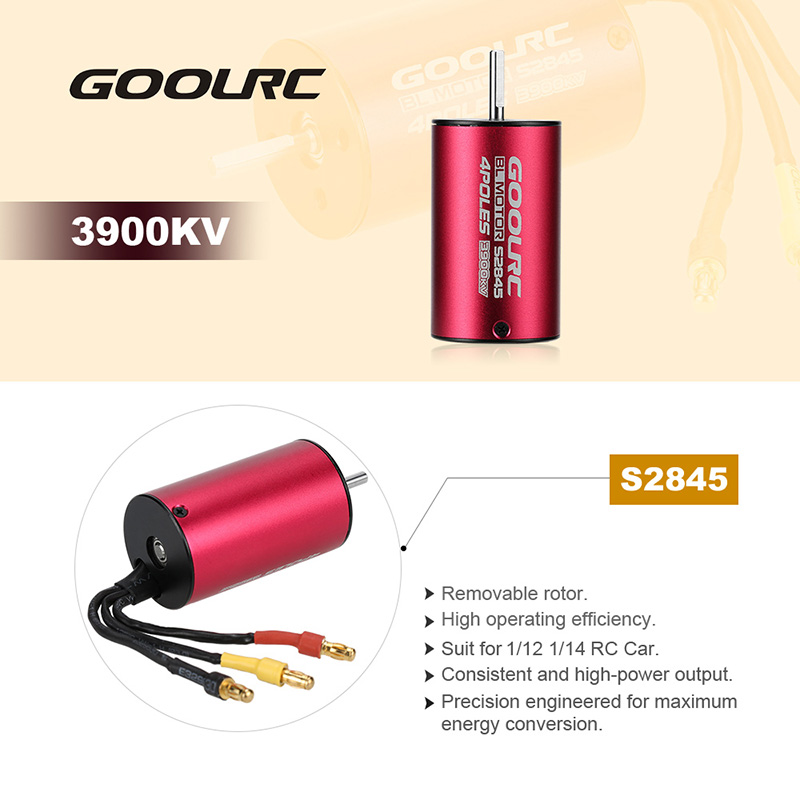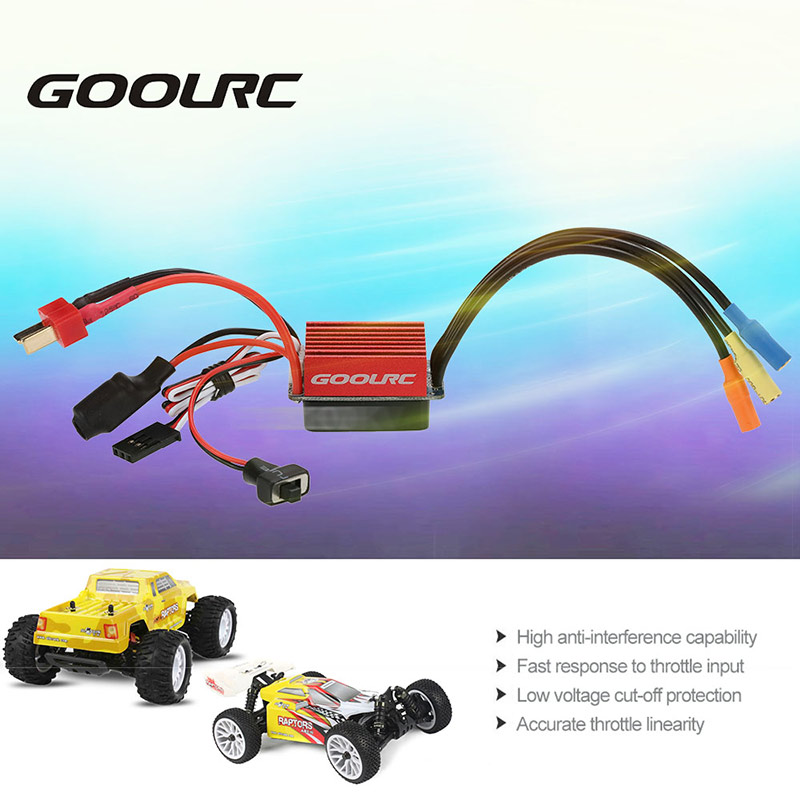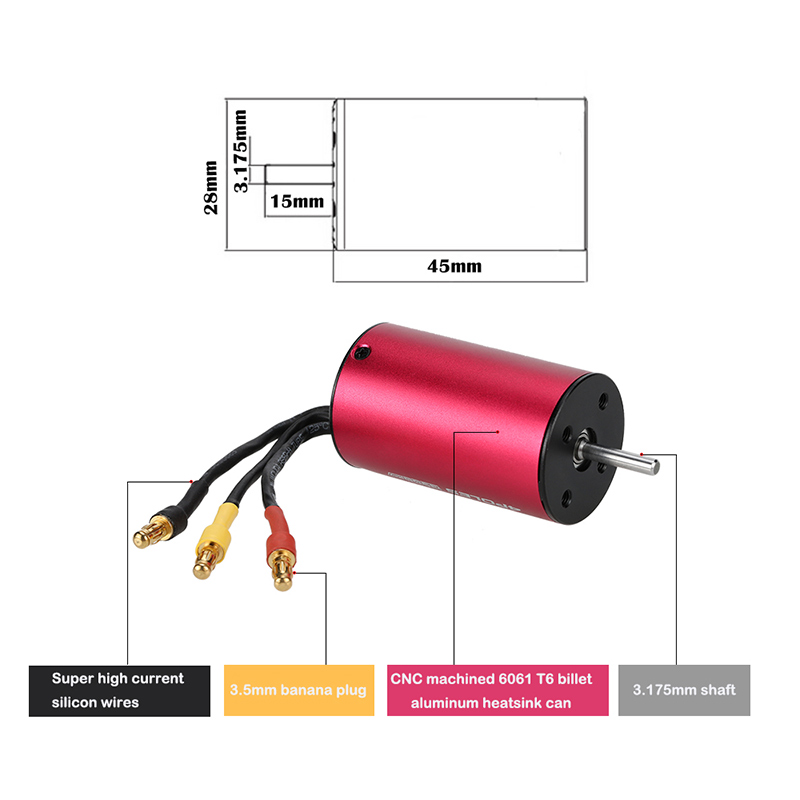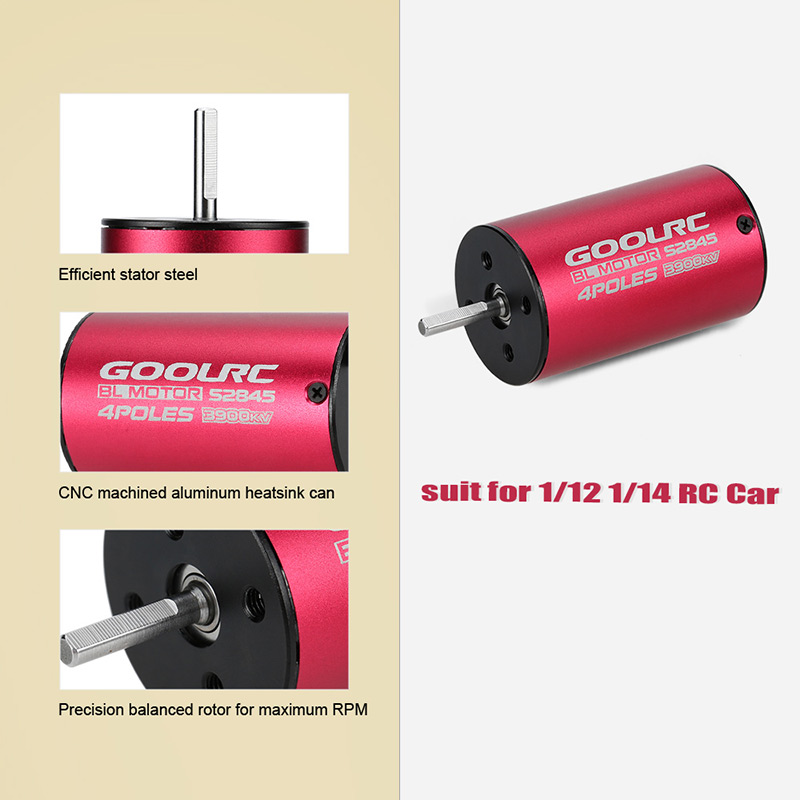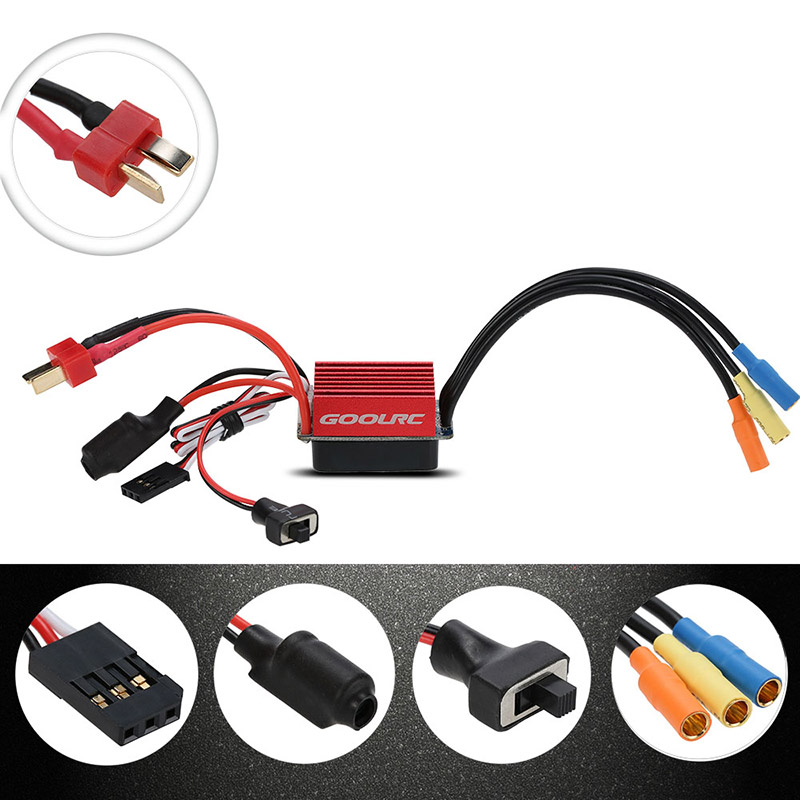 Features:
High purity copper windings maximizes efficiency
Short stator, less wire, lower resistance, more power
Precision engineered for maximum energy conversion
Precision balanced rotor, smoothness for best reliability and maximum RPM
Low heat production, long lifetime, strong overload protection.
Super smooth and accurate throttle linearity
Fast response to throttle input
Mutiple protection features: Low voltage cut-off protection for lithium or nickel battery, Over-heat protection, Throttle signal loss protection, Motor blocked protection
Motor Specifications:
Brand: GoolRC
KV(RPM/Volt): 3900KV
Max current: 60A
Max watts: 800W
Max voltage: <13V
IO: 2.4A
Rotor poles: 4
Resistance: 0.0196
Diameter: 28mm
Length: 45mm
Shaft length: 15mm
Shaft diameter: 3.175mm
Sensored: No
Connector: 3.5mm golden banana plug
Item weight: 114g
ESC Specifications:
Brand name: GoolRC
Item No.: S-35A
Constant current: 35A
Burst current: 120A / 10sec
Battery: 2-3S Li-Po / 4-6S Ni-Mh
BEC: yes
BEC output: 5V / 2A
Power supply plugs: T plug male
Motor plugs: 3.5mm banana plug female
Dimension: 37 * 26 * 20mm / 1.5 * 1.1 * 0.8in(without cables)
Weight: 34g / 1.2oz(with cables)
Package Information:
Package size: 10 * 8 * 6cm / 3.9 * 3.2 * 2.4in
Package weight: 179g / 6.3oz
Gift box package
Package List:
1 * GoolRC S2845 3900KV Motor
1 * GoolRC 35A ESC