Finely customized and painstakingly engineered, the E305 Tuned Propulsion System is specifically designed for multicopters. Combining increases in efficiency with proven, classic components, the E305 system provides maneuverability, stability, and efficiency in a highly cost-effective package.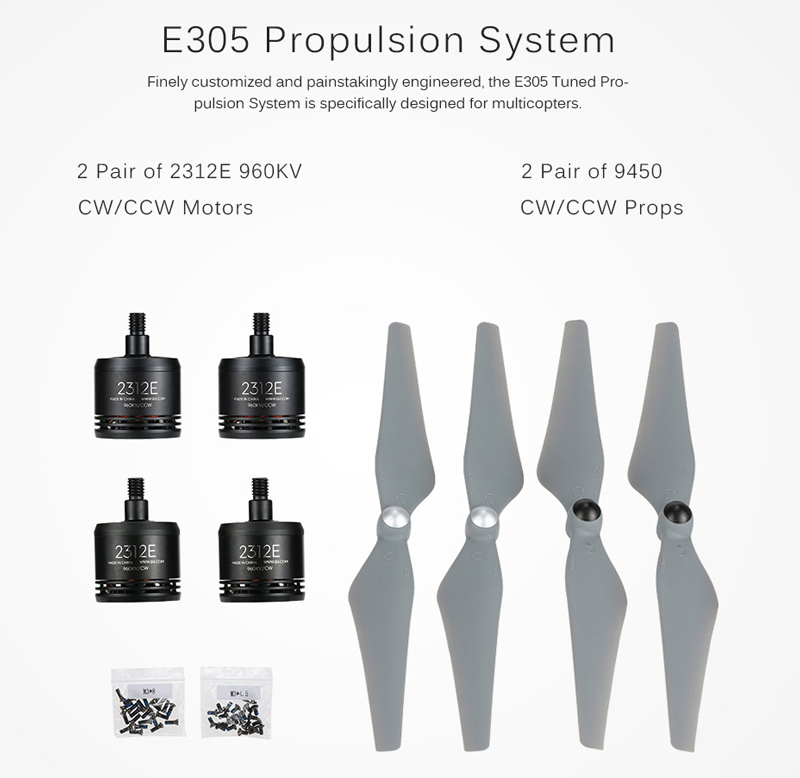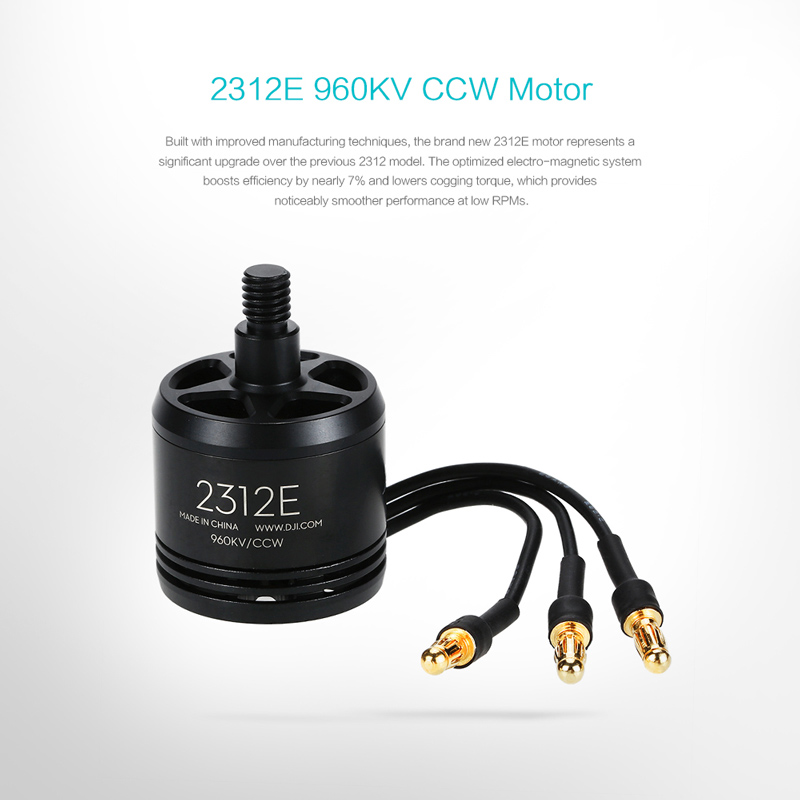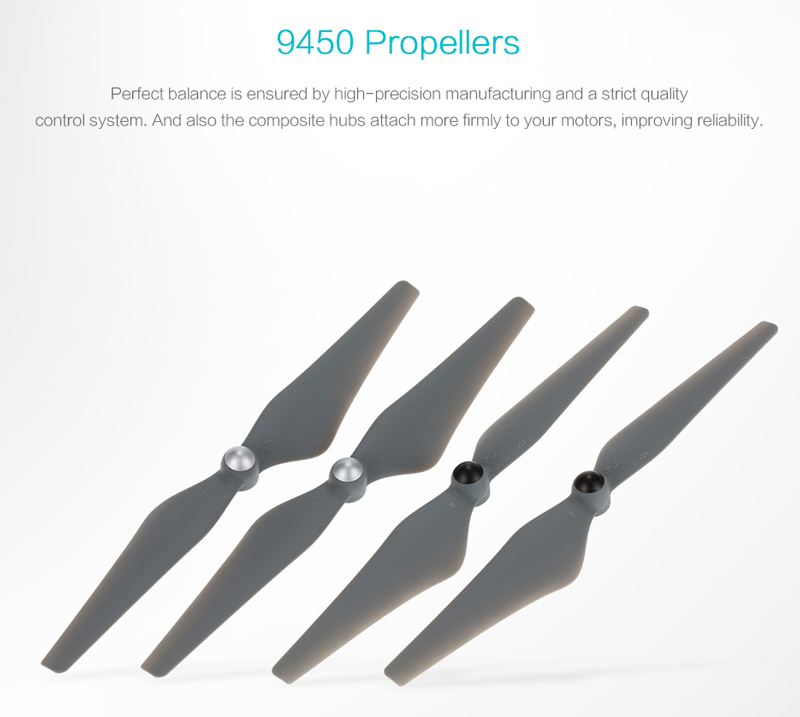 Features:
Original DJI brand.
High quality and durable.
The kit includes:
-2 Pairs of 2312E 960kv Motors (CWx2&CCWx2)
-2 Pairs of CW/CCW 9450 propellers
-Accessories: screws
Built with improved manufacturing techniques, the brand new 2312E motor represents a significant upgrade over the previous 2312 model.
The optimized electro-magnetic system boosts efficiency by nearly 7% and lowers cogging torque, which provides noticeably smoother performance at low RPMs.
Aerodynamically optimized and precisely manufactured, the Z-Blade 9450 propellers produce powerful thrust with excellent dynamic balance.
Specifications:
Brand: DJI
Item name: E305 propulsion system (4*motors; 2*pair of props; accessories)
Recommended battery: 3S Lipo Battery
Motor stator size: 23×12mm
KV: 960RPM/V
Propeller pitch: 9.4×5.0in
Package Information:
Package size: 24.5 * 8 * 6cm / 9.6 * 3.1 * 2.4in
Package weight: 367g / 12.9oz
General box package
Package List:
2 * 960KV CW Motors
2 * 960KV CCW Motors
2 * 9450 CW Propellers
2 * 9450 CCW Propellers
2 *
Screw Set