This OWLUAV PC2212 910KV CW/CCW brushless motor is designed to provide both quality and performance at an affordable price. It will provide more power and longer run time with its high efficiency. Besides, it also matches 9545 self-locking propeller, which has CNC metal nuts, more stable and durable. So it would be good choice for you to enjoy longer and more flying joys.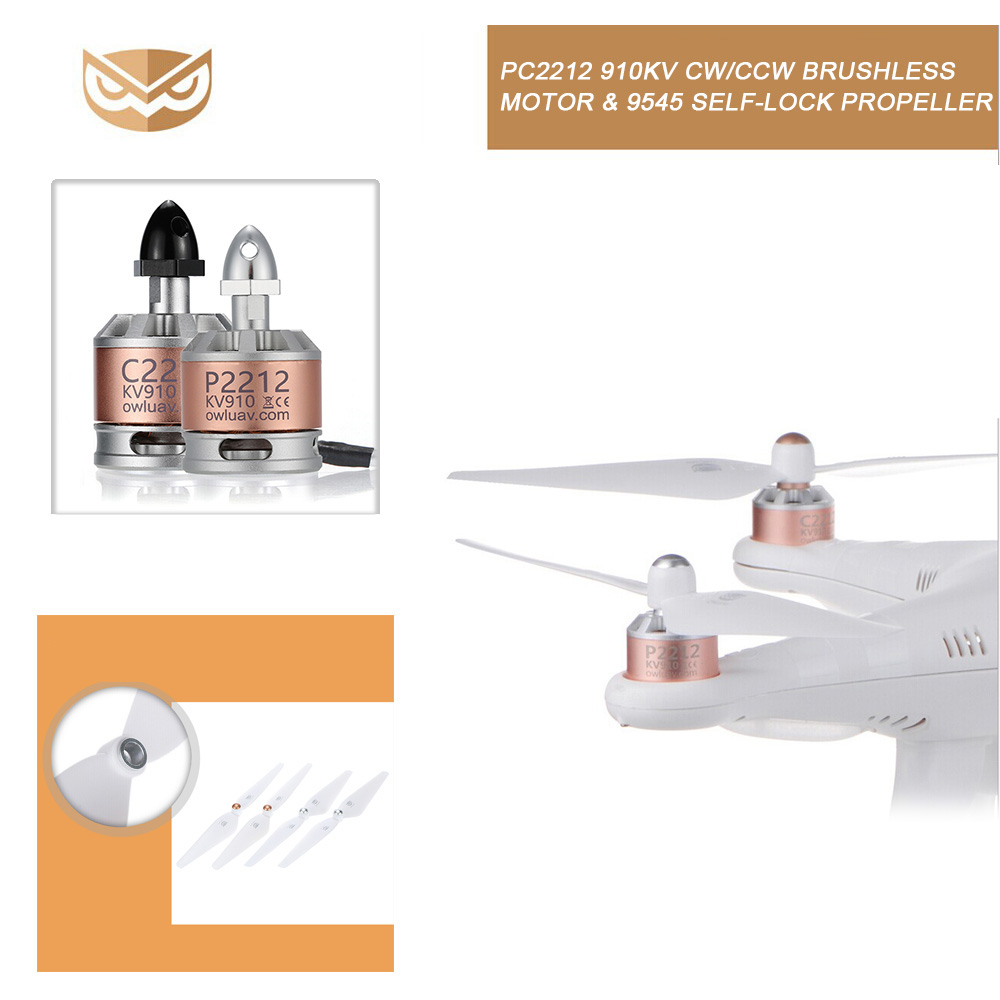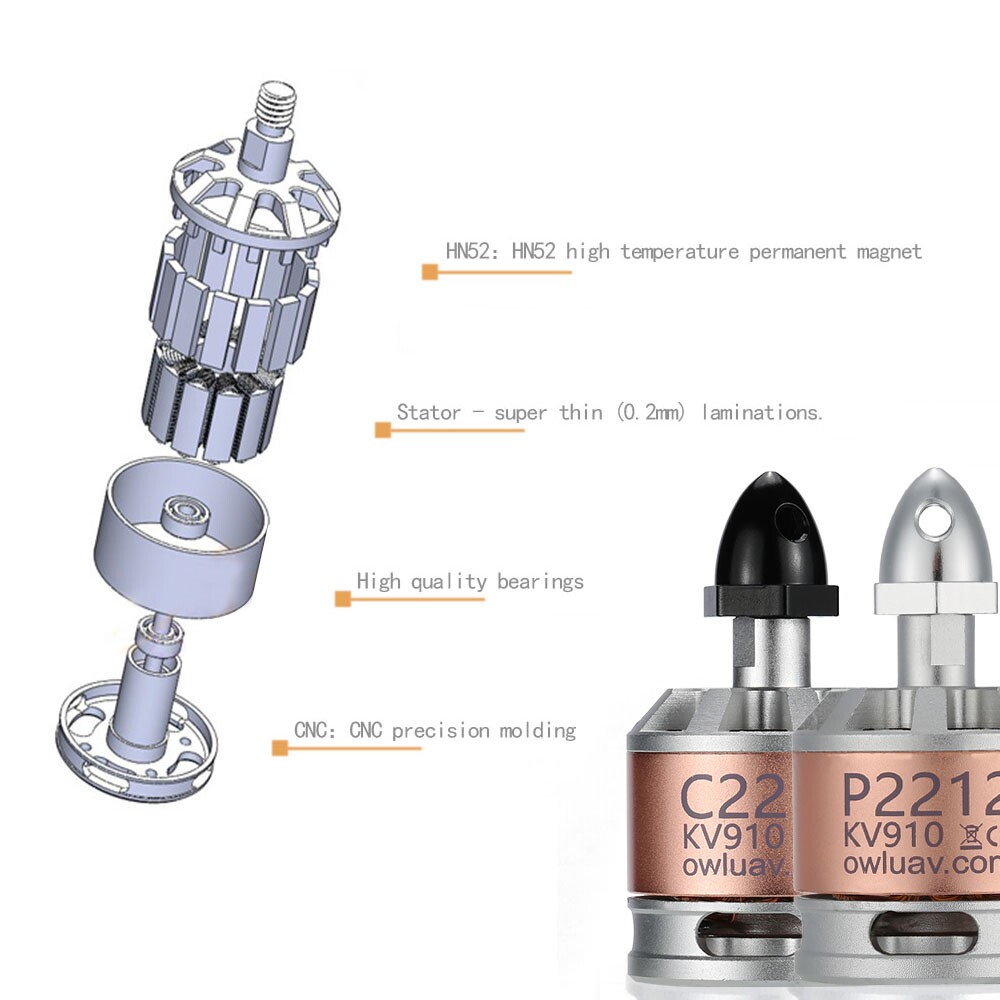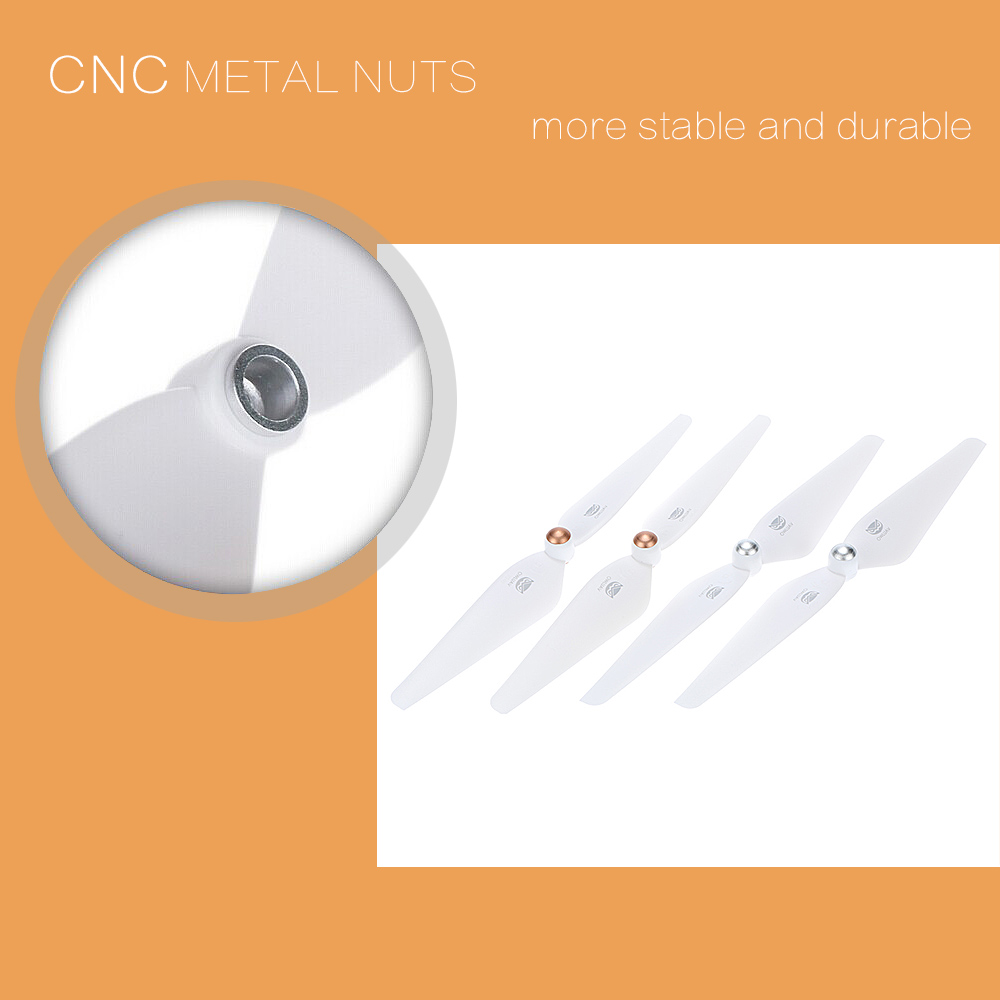 Features:
Delicate workmanship.
High quality bearings.
Longer flight duration.
Stable performance and high quality.
Stator - super thin (0.2mm) laminations.
Newly designed and high-end for multicopter.
High purity copper windings maximizes conductivity.
CNC precision engineered for maximum energy conversion.
Self-locking propeller with CNC metal nuts, more stable and durable.
Motor Specifications:
Brand: OWLUAV
Material: Aluminum alloy
Type: 2212
KV: 910
Configuration: 12N14P
Max Current: 3.7A
Motor diameter: 28mm
Cable length: 70mm
Motor length: 50mm
(with bullet cap)
Motor rotation: CW/CCW
Motor quantity: 4Pcs
Item weight: 56g/pcs
Propeller Specification:
Brand: OWLUAV
Material: ABS
Color: White
Propeller length: 9.5in
Propeller pitch: 4.5in
Propeller quantity: 4Pcs
Recommanded parts:(not included)
ESC: 20A Brushless ESC
BEC: 5V/1A
Continuous current: 20A
Burst current: 30A
(10S)
Power supply: 2-3s LiPo battery
Package Information:
Package size: 26 * 19.5 * 4.3cm / 10.2 * 7.7 * 1.7in
Package weight: 401g / 14.1oz
Adhesive tape package
Package List:
2 *
OWLUAV
P2212 910KV
CW Brushless Motor
2 *
OWLUAV
C2212 910KV
CCW Brushless Motor
2 * OWLUAV
9545
CW Self-locking Propeller
2 * OWLUAV
9545
CCW Self-locking Propeller