The combo set includes 3650 3930KV/4P brushless motor, 45A brushless ESC and programming card which is suit for 1/10 scale RC car. It is built from high quality aluminum alloy which is produced from the latest CNC milling machines. This motor is designed with high power and rotation speed to provide longer run time with its high efficiency. And the ESC is built with the highest quality components to ensure high efficiency operation. When you connect the ESC with the program card, you could tune and tweak all your favorite settings, such as cut-off voltage, brake and punch strength, drag brake and other parameters that add up to an incredible RC driving experience.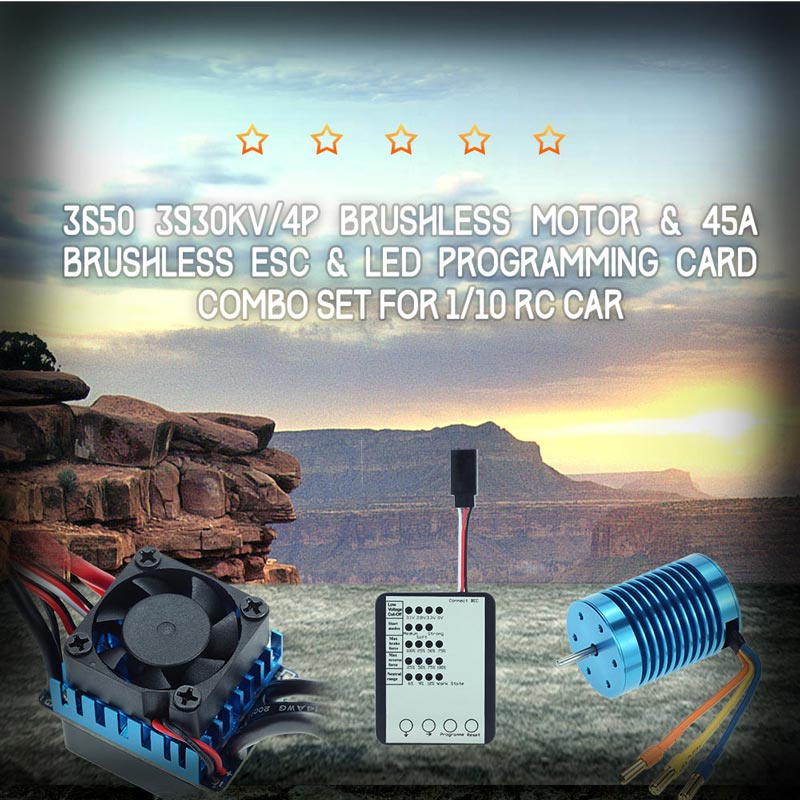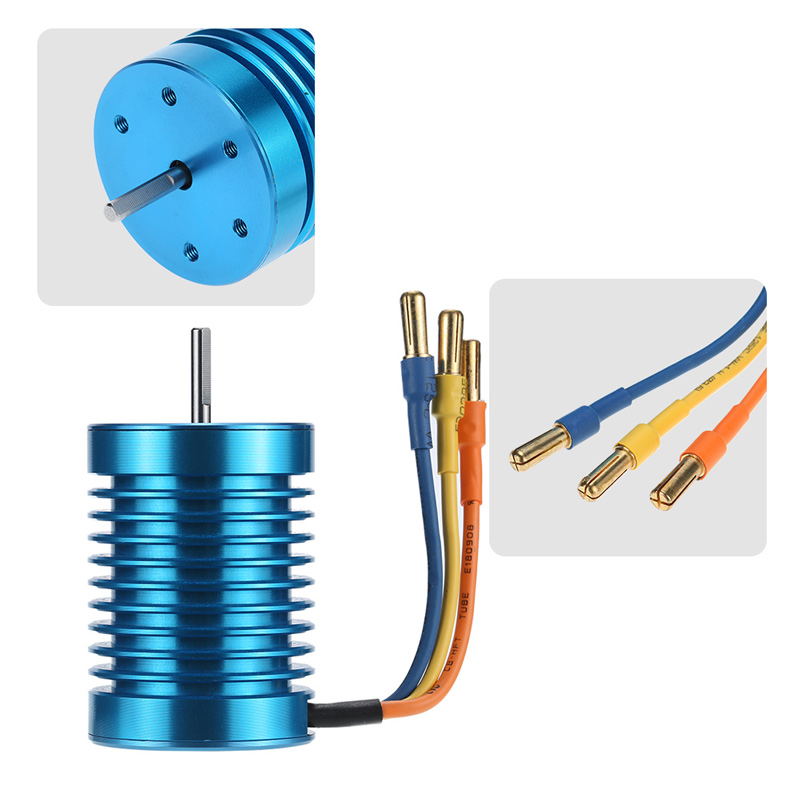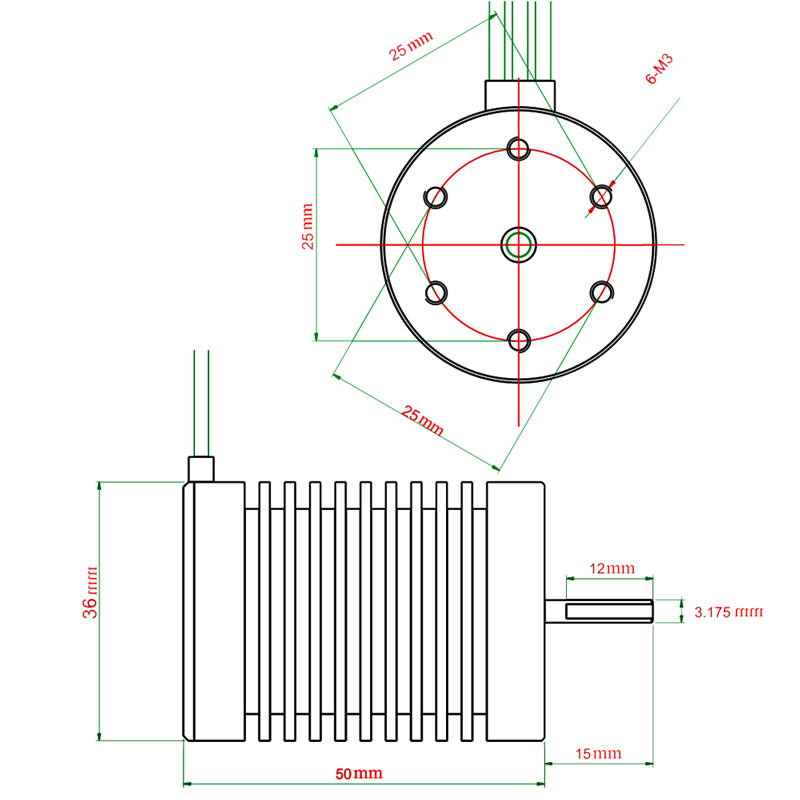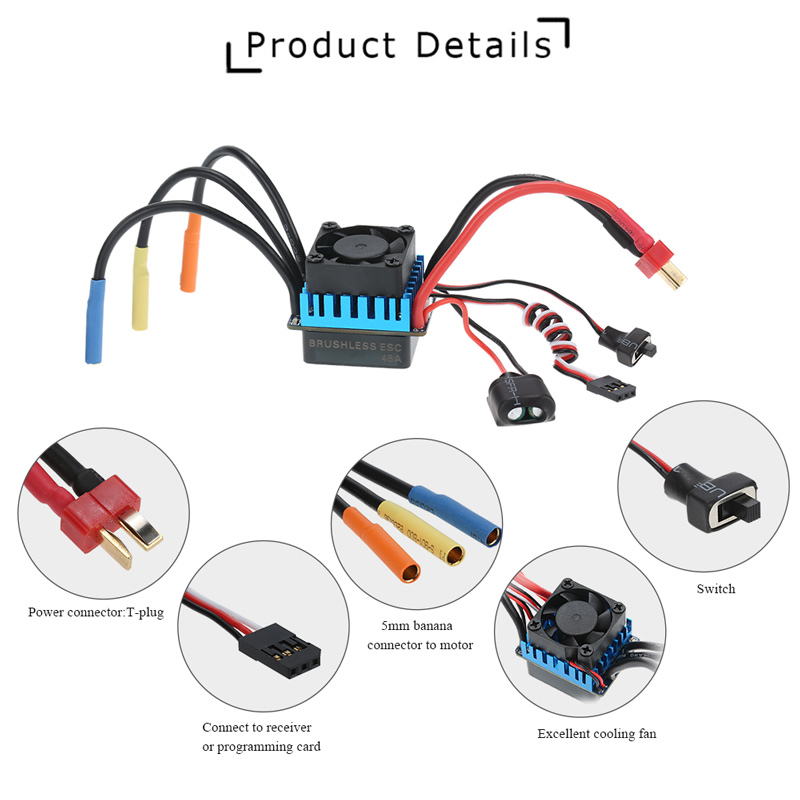 Features:
Suit for 1/10 scale RC car.
High RPM precision bearings.
3650 3930kv motor with 3.175mm shaft.
High purity copper windings maximizes conductivity
Precision engineered for maximum energy conversion.
Do ESC programming in a short time and get ready for next run.
Using advanced software interface to set up or update the software.
Enhanced throttle response, excellent acceleration, strong brakes and throttle linearity.
Built-in 6V/2A switch mode BEC has powerful output to supply all the electronic equipments.
High power and high efficiency combined with low weight and compact dimensions.
Motor Specifications:
KV(RPM/V): 3930KV
Max Current: 60A
Max Watts: 820W
Can Size: 3650
Sensored: No
Can Diameter: 36mm
Can Length: 50mm
Shaft Diameter: 3.175mm
Shaft Length: 15mm
Weight: 146g / 5.1oz
Max voltage: 7.4V-11.1V (2-3S LiPo battery)
ESC Specifications:
Continous current: 45A
Burst current: 260A (10S)
Power supply plug: T-Plug
Connector: 5mm banana plug
Power supply: 2~3S LiPo battery or 4~9S NiMh battery
BEC: 6V/2A switch mode BEC
Cooling system: Yes
Item size: 43 * 35 * 33mm (without cable)
Iten weight: 74g/2.6oz
Program Card Specifications:
Low voltadge cut off voltadge: 3.1V/Cell 2.8V/Cell 3.3V/Cell No cut-off
Start mode:Medium soft strong
Max brake force: 25%,50%,75%,100%
Max reverse force: 25%,50%,75%,100%
Neutral range: 6%,9%,12%,work state
Package Information:
Package size: 9.7 * 8.1 * 6.5cm / 3.8 * 3.2 * 2.6in
Package weight: 268g / 9.5oz
General box package
Package List:
1 * CYW-3650 3930KV 4P Brushless Motor
1 * 45A Brushless ESC
1 * Programming Card