This product is a rapid charger with a high performance microprocessor and specialized operating software. It can charge LiPo Lilon LiFe NiCd NiMh Pb RC Battery.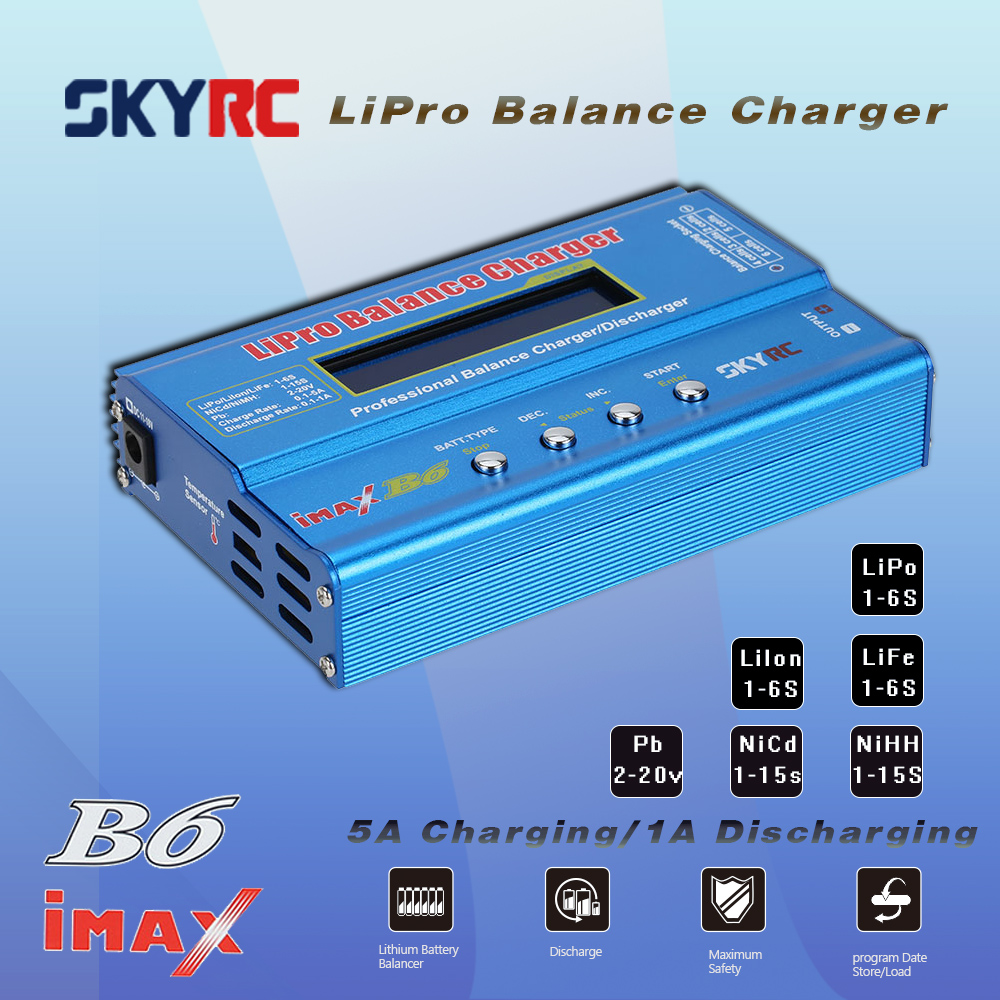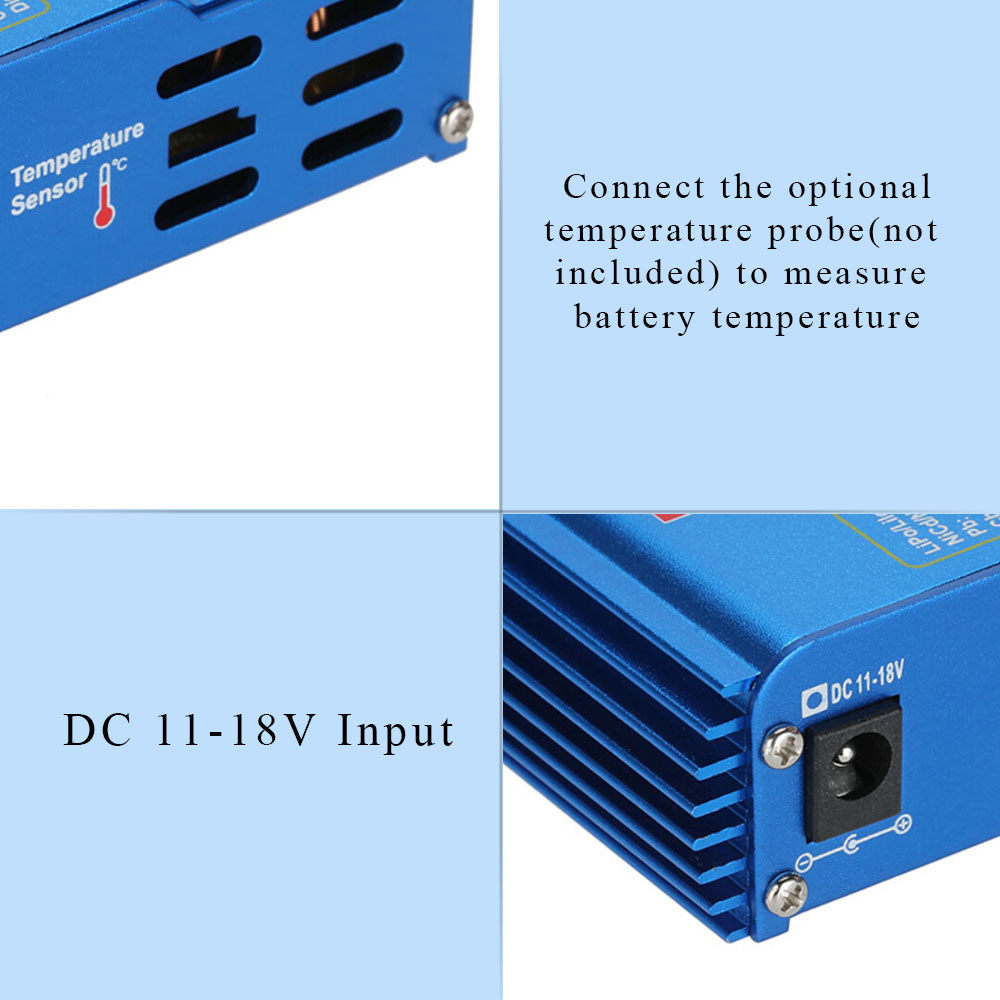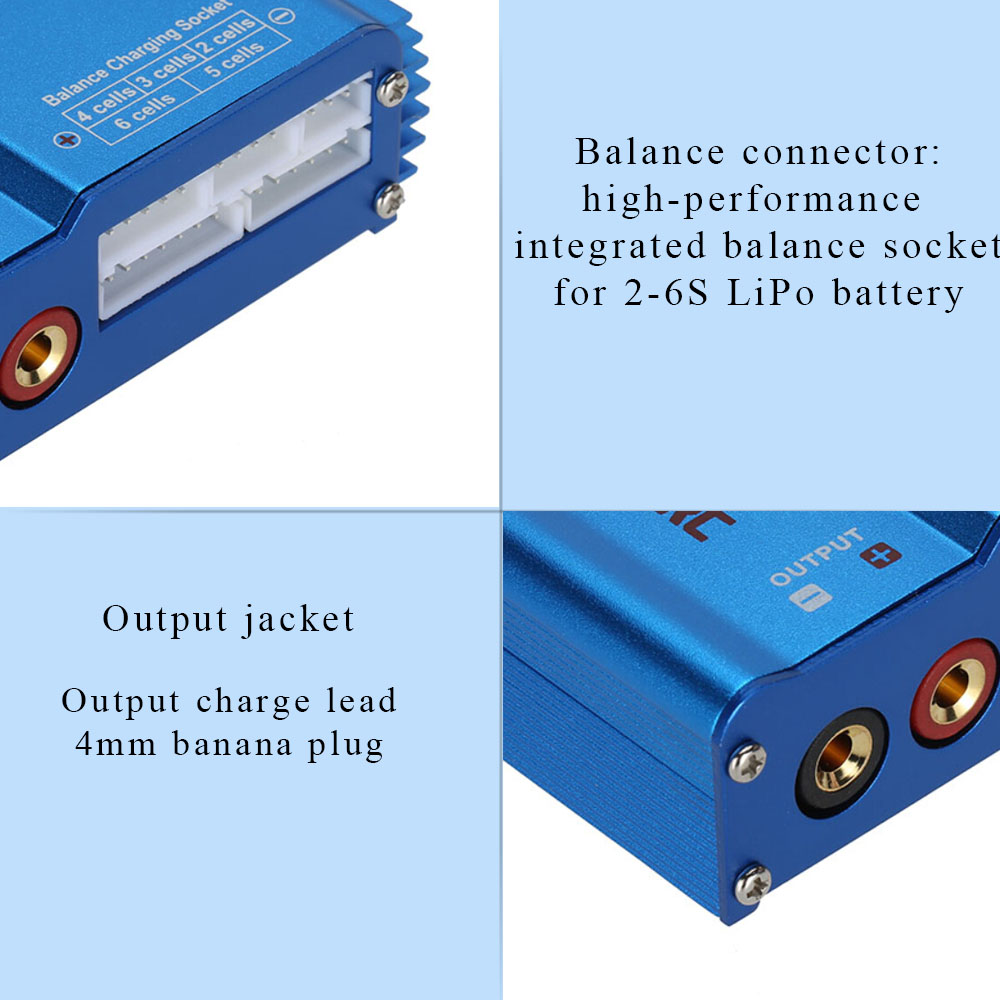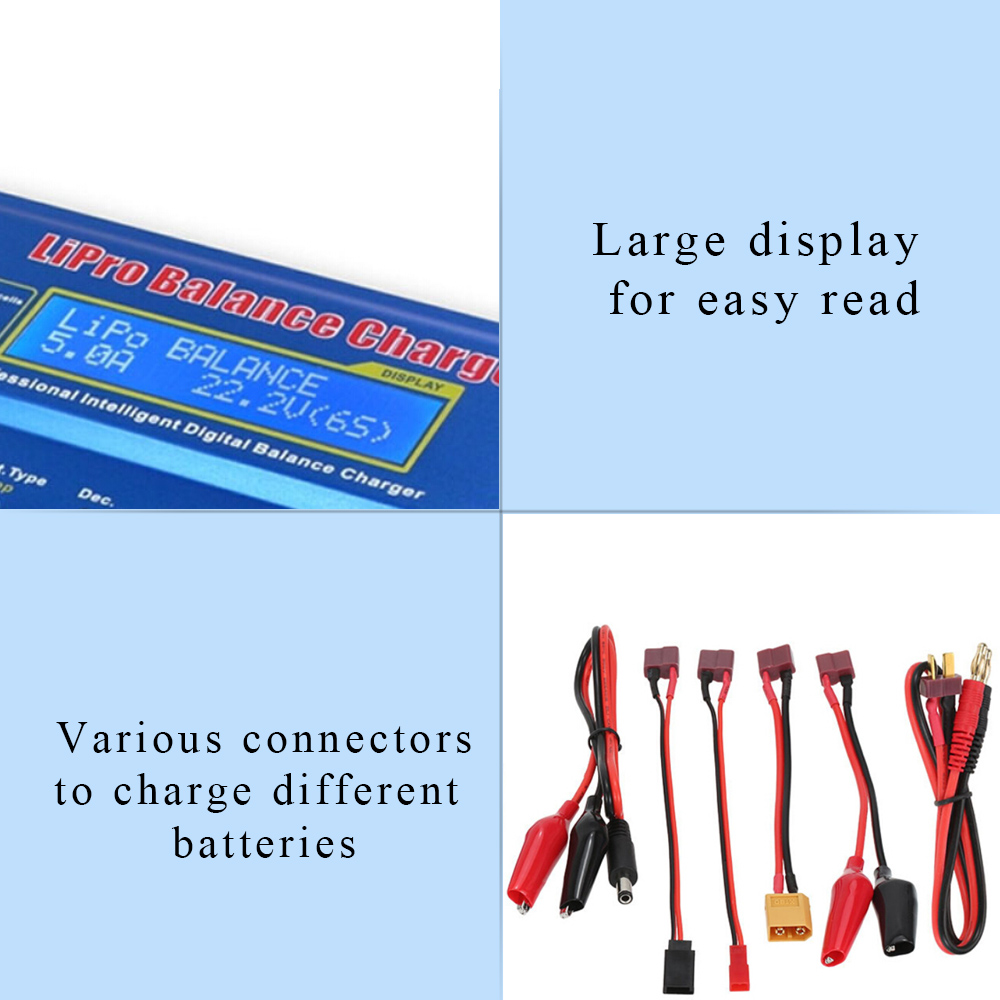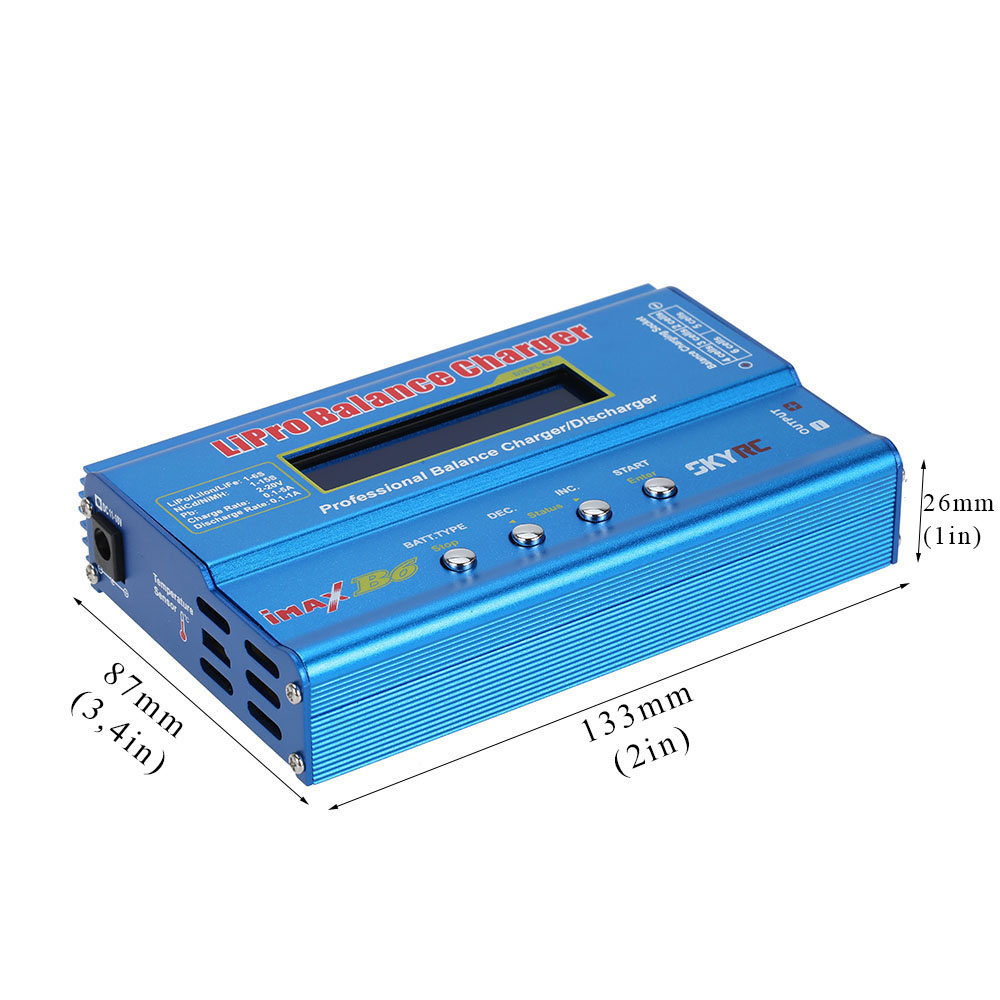 Features:
Optimized operating software.
Internal independent lithium battery balancer.
Balancing individual cells battery discharging.
Adaptable to various type of lithium battery.
Fast and storage mode of lithium battery.
Various connectors to charge different batteries.
Monitoring the voltage of individual cell.
Specifications:
Brand: SKYRC
Input: DC 11-18V
Circuit power: 50W(max charge), 5W(max discharge)
Charge current range: 0.1-5A
Discharge current range: 0.1-1A
NiMh/NiCd cells: 1-15S
LiPo/Lilon/LiFe cells: 1-6S
Pb battery voltage: 2-20V
Temperature sensor port: Yes
Size: 133 * 87 * 26mm
Weight: 244g
NOTE:
Please recheck the battery polarity and cell count, and then plug the battery into the right balance socket. Misuse may damage the balance socket.
Package Information:
Package size: 16.5 * 15 * 5cm / 6.5 * 6 * 2in
Package weight: 447g / 1lb
Brand gift box package
Package List:
1 * SKYRC iMAX B6 Balance Charger
6 * Charging Cable
1 * English Manual