A completion level of ready-to-fly means this version of the Furious 320 Quadcopter with 1080P Camera from Walkera comes factory-assembled. Its speed can up to 120km/h, able to fly faster and more stably and it has smaller angle when the racer leans forward. The racer can rotate, roll, and flip freely. HD Camera can record every wonderful moment, which enables the user to experience the excitement and passion! The 5.8G real-time image transmission system and OSD function will bring you unforgettable visual enjoyment. And the GPS mode provides a better flying experience. The axis pitch makes you get better control in flights. Such a great racer, how can you miss it? Just get it to have an unprecedented feast.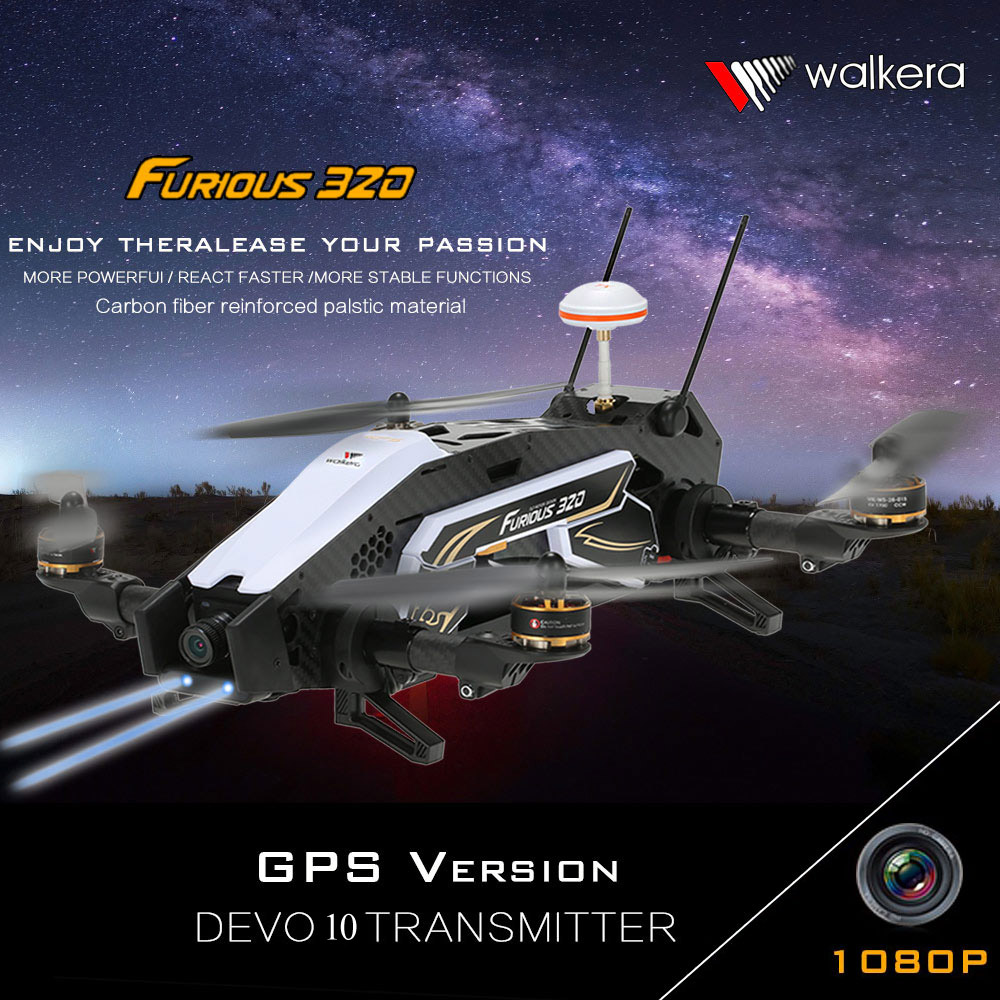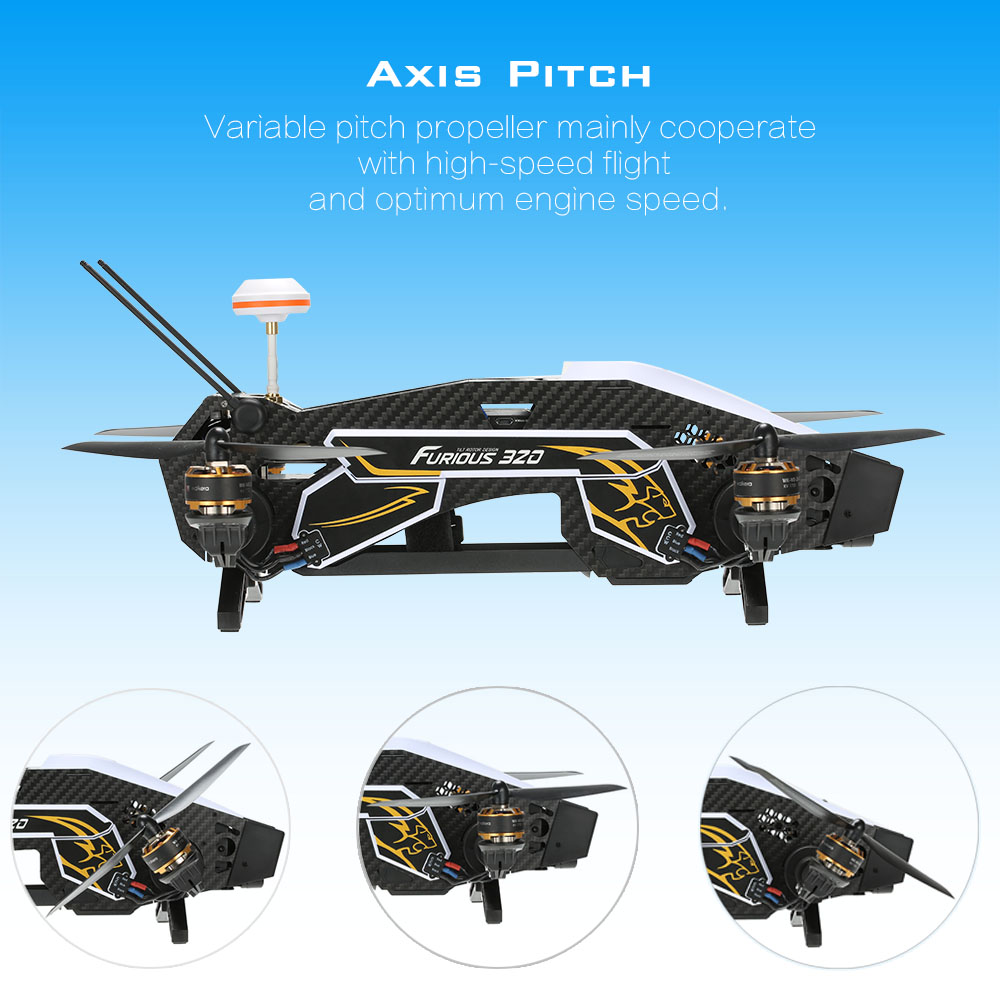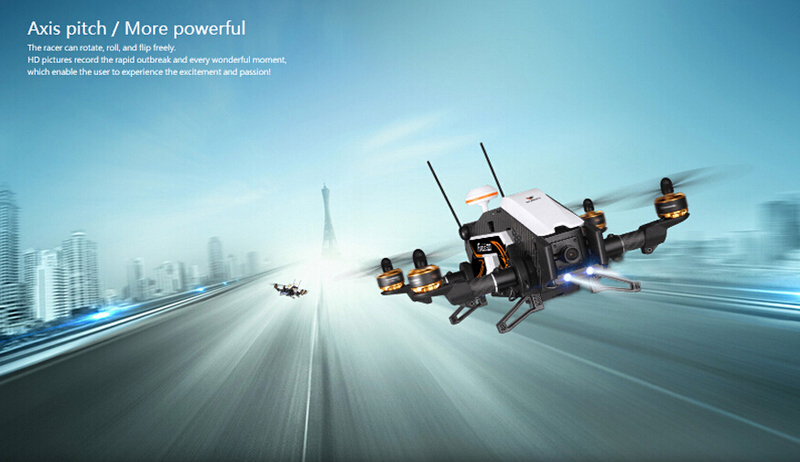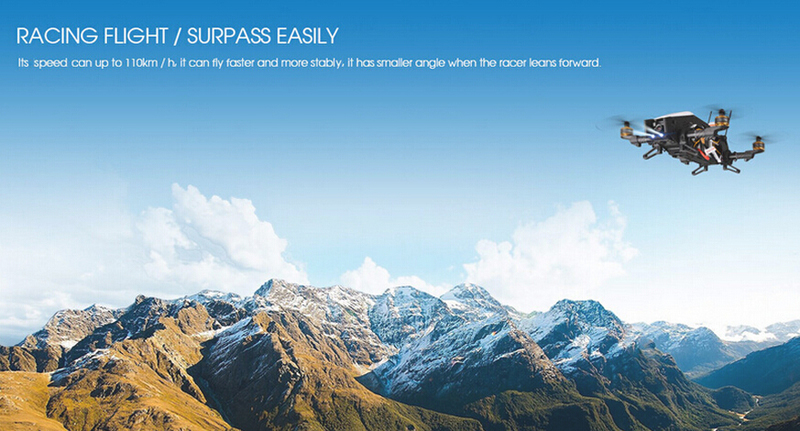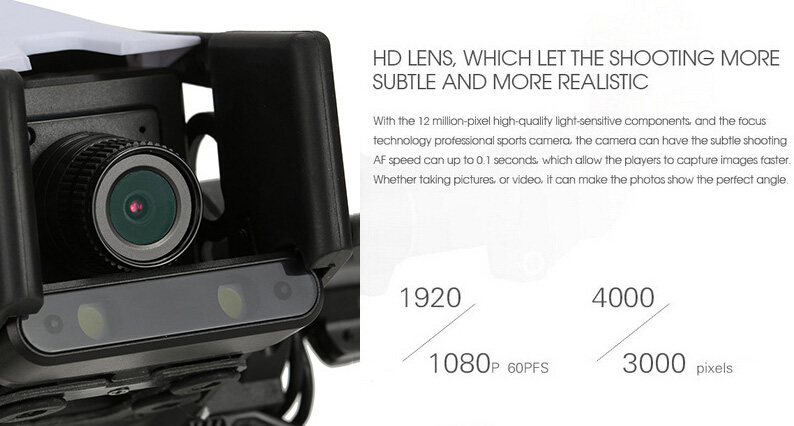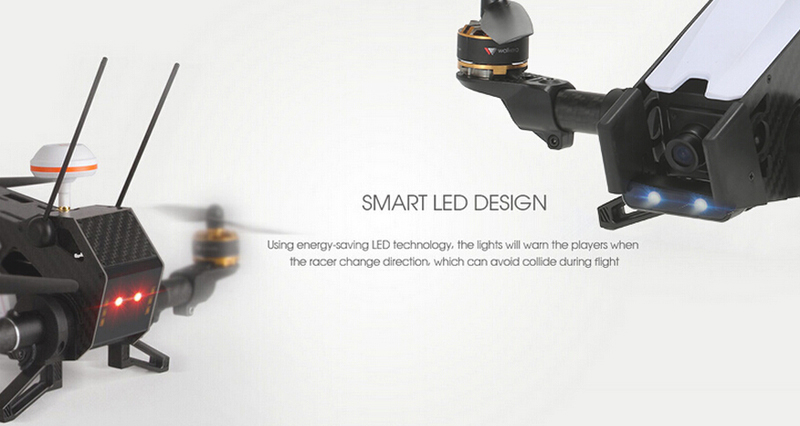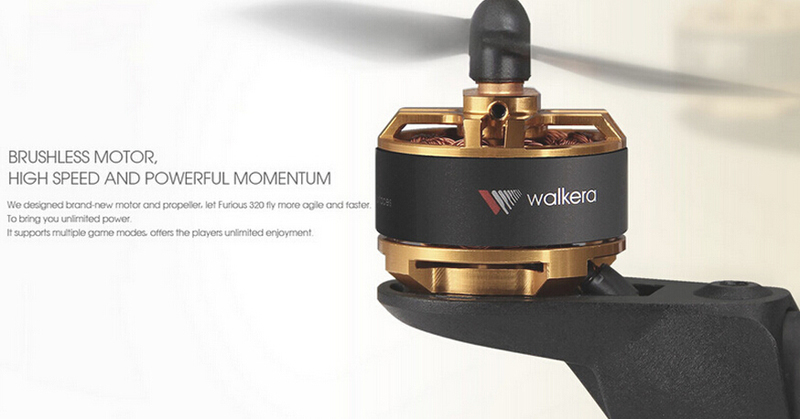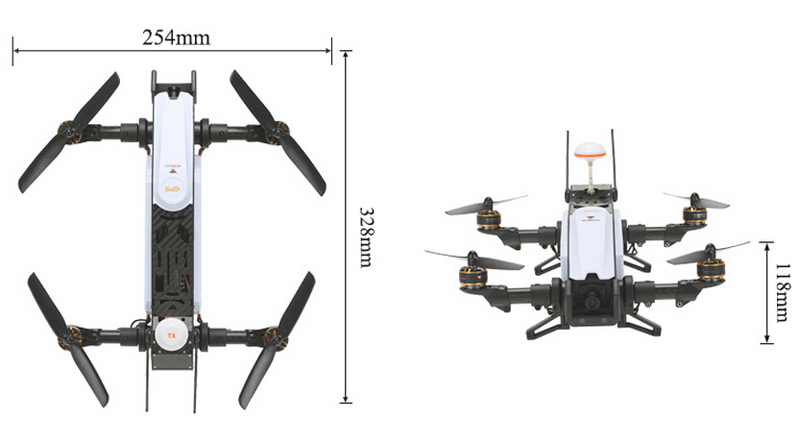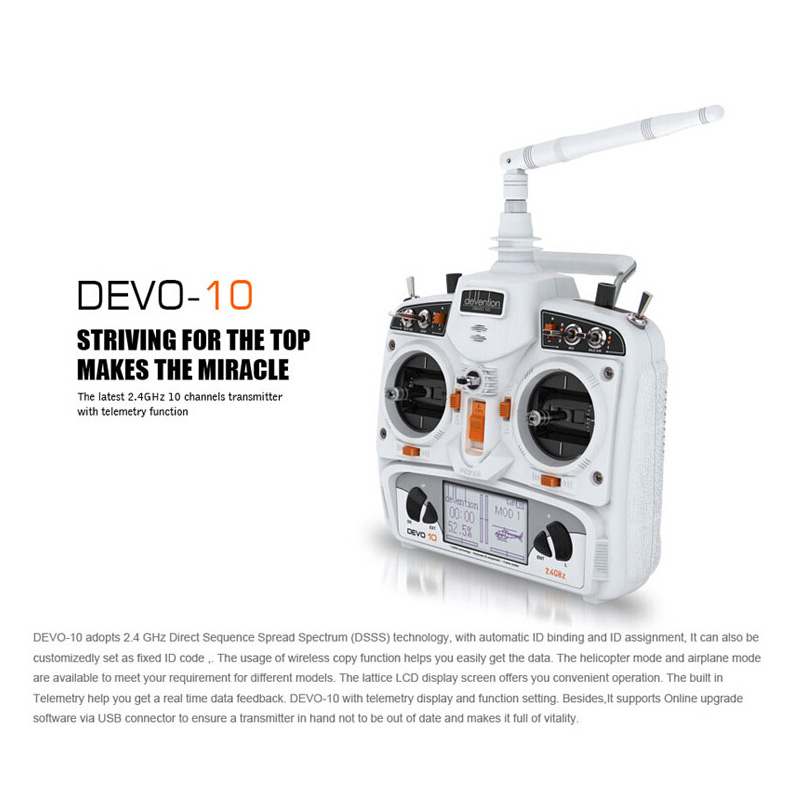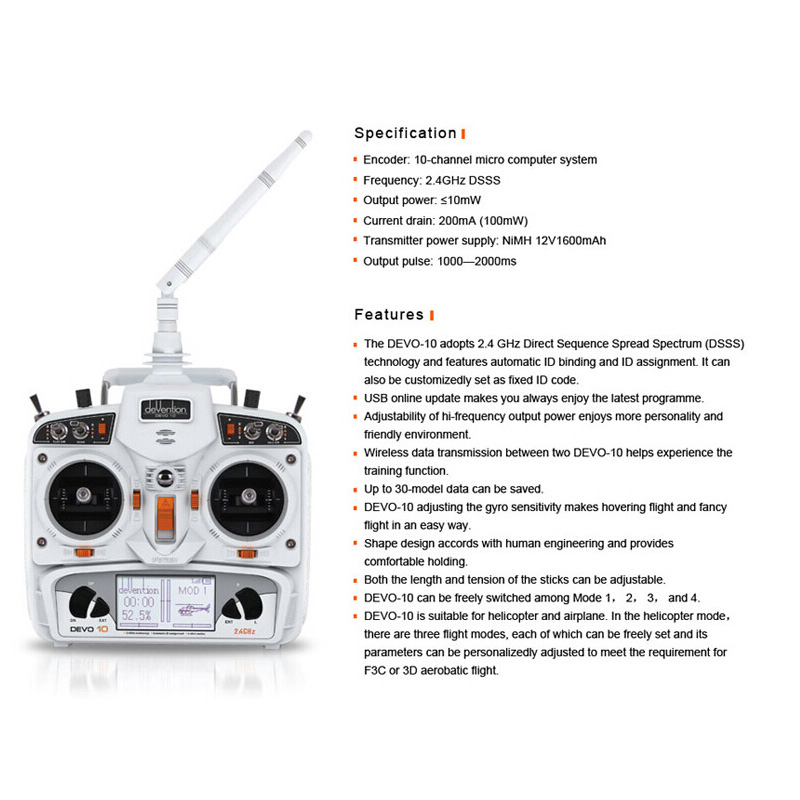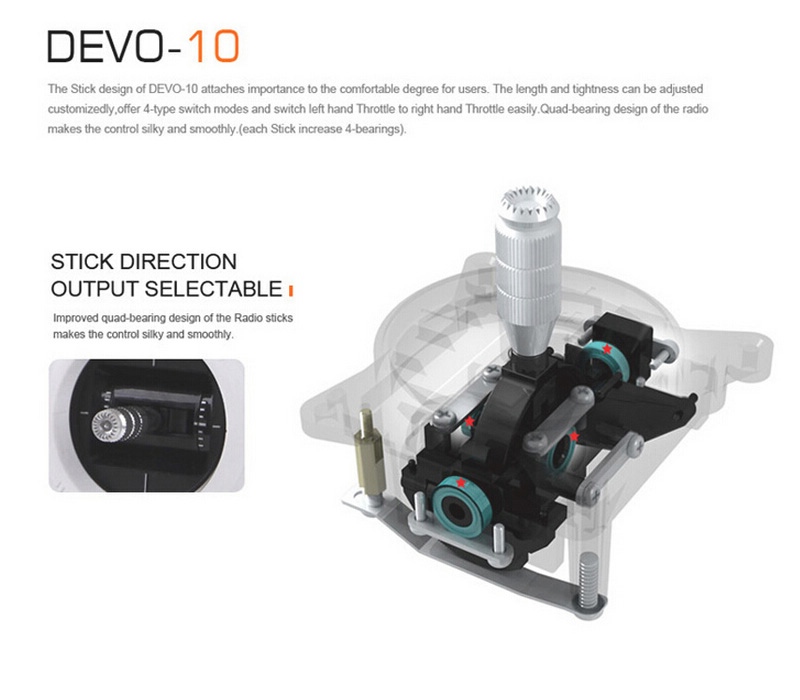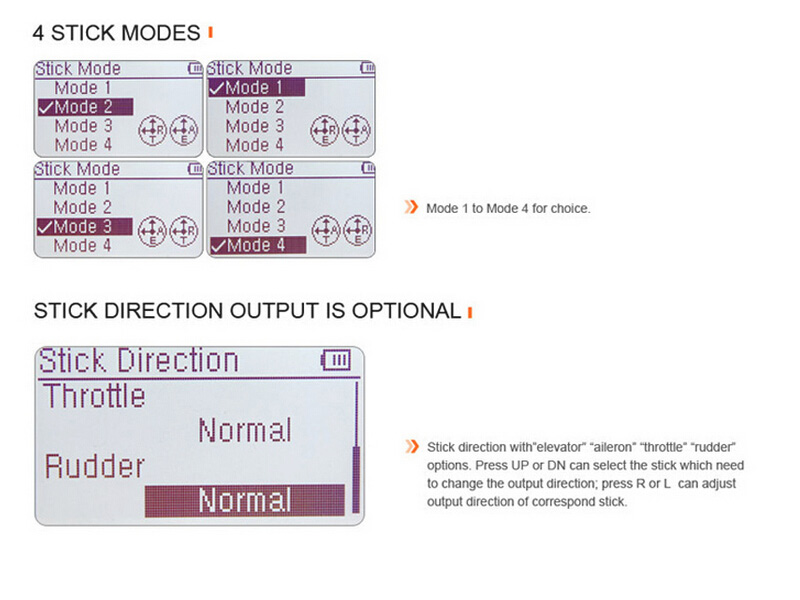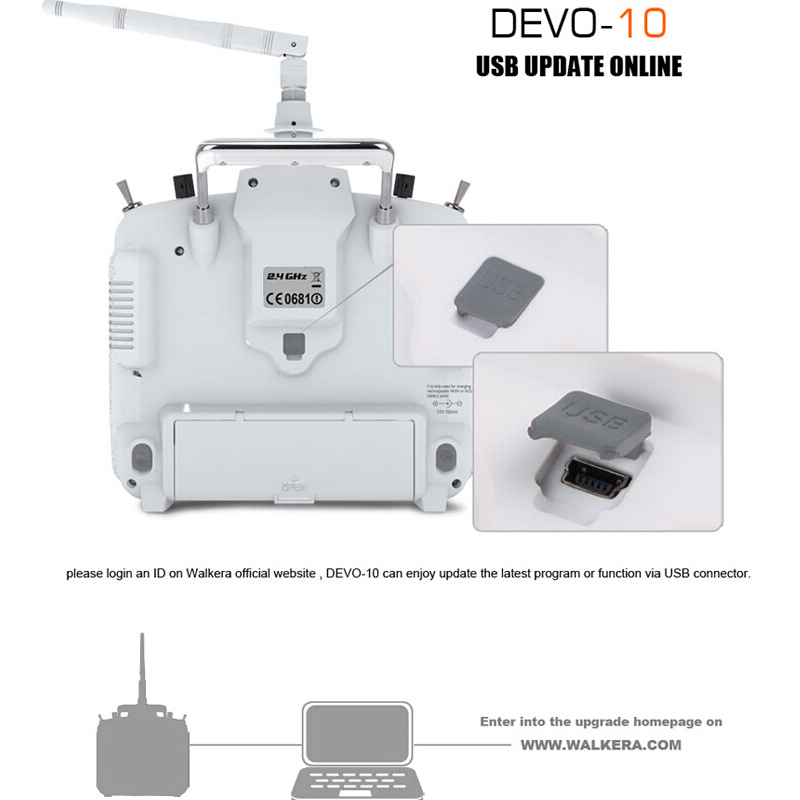 Features:
Adopting the CFP material for the main body, the racer possesses superior toughness and strong anti-impact ability.
The 5.8G real-time image transmission system and OSD system, can bring you the unforgettable visual enjoyment.
The racer can do acrobatic flights such as roll up-to-down, left-to-right, dream baron, which gives the user unparalleled flight enjoyment.
Speed can be up to 120km/h, faster and more stable, smaller angle when the racer leans forward.
1080P camera can take pictures and record the rapid outbreak moment.
With high speed flight, it can record every wonderful and shocking moment.
Variable pitch propeller mainly cooperate with high-speed flight and optimum engine speed.
GPS Navigation enables Furious 320 to record the return point and will automatically prompt return when battery is low.
Using energy-saving LED technology, the lights will warn the players when the racer change direction.
Brushless motor enables Furious 320 to fly more agile and faster, with multiple mode of unlimited enjoyment.
Specifications:
Item name: Walkera Furious 320
Material: Carbon fiber
Remote controller: DEVO 10
(mode 2)
Remote control frequency: 2.4GHz
Main rotor dia: 167mm
Receiver: DEVO-RX712
Main controller: FCS-FURIOUS 320
5.8G emitter: TX5821(FCC) (4 Channels: channel 2 5847MHz / channel 4 5809MHz /channel 6 5771Mhz / channel 8 5733MHz)
Emitter output power: ≤200mW
OSD: FURIOUS 320 OSD
Brushless motor: WK-WS-28-015(CW/CCW) 1700KV
Brushless esc: FURIOUS 320(CW/CCW)
Battery: 14.8V 2600mAh 25C 4S Lipo
Flight time: 9~10mins
Charging time: About 2h
Working temperature: -10℃~+40℃
Video resolution: 1920 * 1080P 60FPS
(MOV format)
Micro SD card: Max 32GB
(not included)
Photo: 4000 * 3000Pixels
(JPG format)
Power input: DC 5V
Quadcopter dimension: 328 * 254 * 118mm
Quadcopter weight: 836.5g (battery excluded)
Package information:
Package size: 50.8 * 37 * 14cm / 20.0 * 14.6 * 5.5in
Package weight: 3244g / 7.15lb
Gift box package
Notice:
This RC model is not a toy and is not suitable for children under 14 years old, keep it away from children.
The package used for these series of product is the same, please prevail in kind.
Carefully read the instruction before any use, if you are a beginner, it's advisable to be assisted by an experienced adult.

Caution for the battery:
Don't over-charge, or over-discharge batteries.
Don't put it beside the high temperature condition.
Don't throw it into fire.Don't throw it into water.
Package list:
1 * Walkera Furious 320 RC Quadcopter
1 * DEVO 10 Transmitter
(mode 2)
1 * 1080P Camera
(built-in)
1 * Battery Charger
(US Plug)
2 * Pair of Spare Propellers
1 * 14.8V 2600mAh 25C 4S Lipo
1 * Mushroom Transmission Antenna
1 * Transmitter Antenna
1 * Main Control Board Upgrading Cable
1 * Transmitter Training Cable
1 * Transmitter Upgrading Cable
1 * Tool Set
1 * English Manual
1 * CD
FAQ of the aircraft:
1.The aircraft fail to connect with transmitter.
Before binding, make sure battery is full. Then turn on the drone and the transmitter, the time between these two operation should be finished in 2 seconds.
2.One or more motors don't work.
Drone should stay on a flat surface during the binding, or motor is damaged.
3.Battery problems (can't be charged, swelling, etc)
Battery damaged, suggested to change a new one.
4.Accessories missing.
Check gift box package inside and outside carefully. Contact custom service.
5.The aircraft is out of balance (can't fly, deviation, spinning on the ground).
Check the propeller is installed in the right way.
6.During the charging, battery and charging cable melt.
This USB charger only used for DC current(computer USB port), never connect to AC electric circuit. Besides, pay attention to the charging time, never over charging.