T-REX 800E F3C Fuselage is uniquely design for F3C competition. Utilizing wrap-around aerodynamic design, the brand new 800 Speed Fuselage has an attention grabbing unique curve. The low aerodynamic drag enables high speed flights to be easily achievable. In addition, the ergonomic design simplifies installation, just a few simple steps with few screws to complete the install, easily outfitting your helicopter with a beautiful body. With new T-REX 800E F3C fuselage, the incredibly high end flagship T-REX 800E F3C model is now brought into being.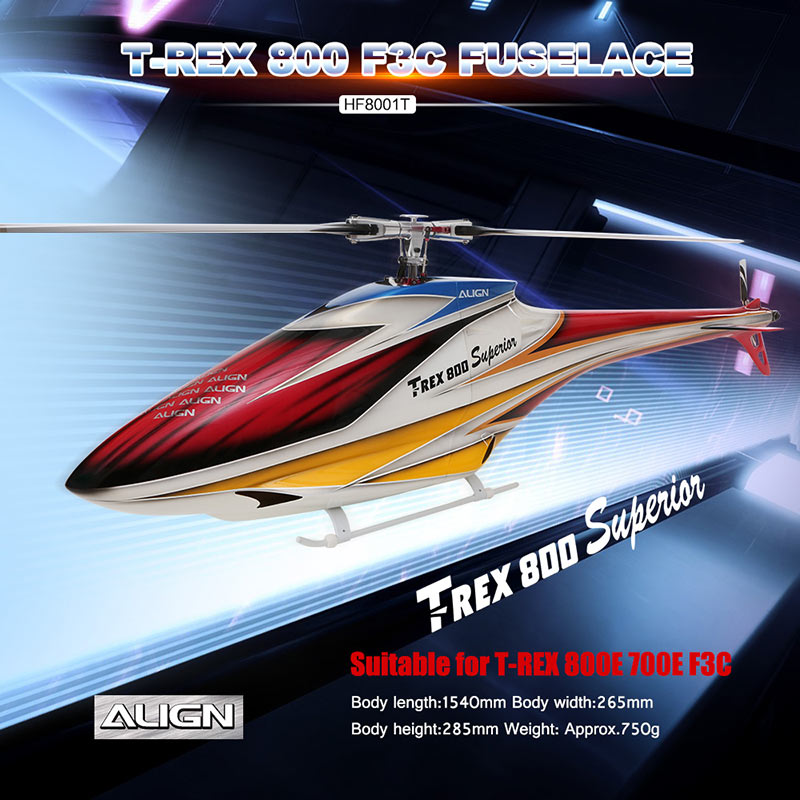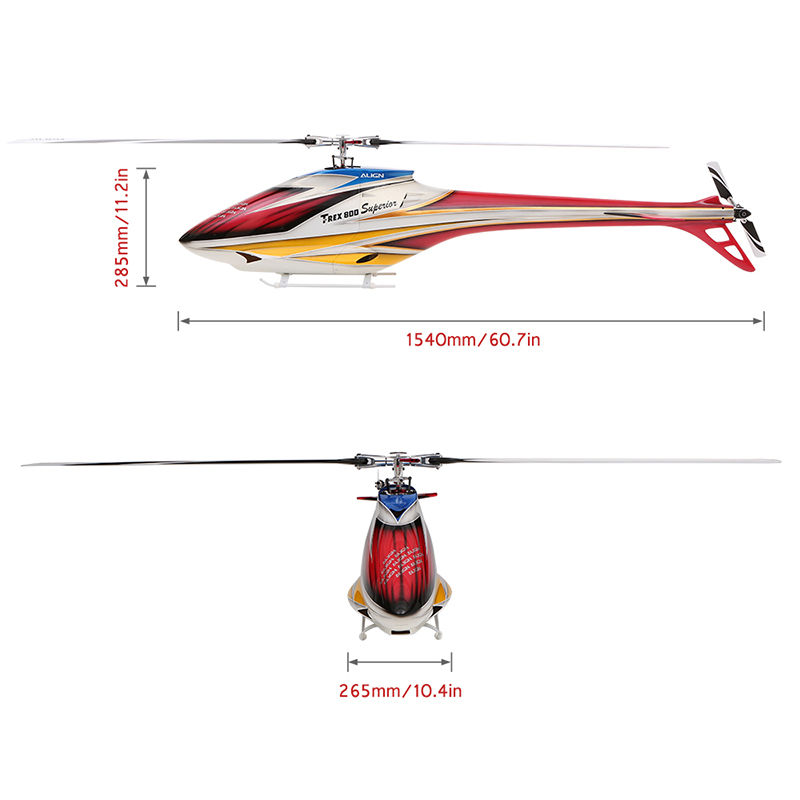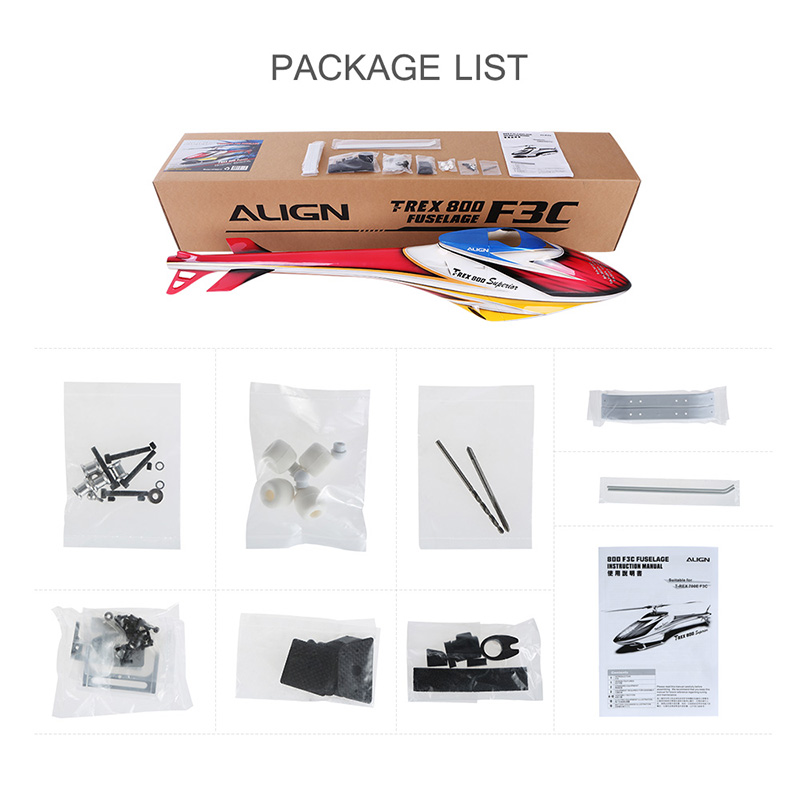 Features:
100% Brand New
Designed specifically for F3C competitions
Unique shark shape which minimizes wind resistance for F3C flight and stabilize the helicopter
Floating fuselage mounting design to effectively minimize vibration and resonance, achieving even more stable flight
Fiberglass and carbon fiber construction to bring the weight down to mere 520g. Equipped with complete hardware for ease of assembly
Dedicated low CG landing gear painted in white color, minimizing wind resistance during flight and stabilizing helicopter landing
Quick fuselage removal design, battery access is achieve with removal of only 4 screws
Colorful paint scheme with 3D elements for optimal visibility during flight
Specifications:
Brand name: ALIGN
Item name: T-REX 800E F3C Fuselage
Color: Red & White
Material: Composite Material
Length: 1540mm
Height: 285mm
Width: 265mm
Suitable for: ALIGN T-REX 800E 700E RC Helicopter
Weight: approx 750g
Package information:
Package size: 161.5 * 32 * 32cm / 63.6 * 12.6 * 12.6in
Package weight: 6815g / 15.0lb
General box package
Notice:
The T-REX 800E F3C helicopter in the picture is not included in the package.
Package list:
1 * T-REX 800E F3C Fuselage
1 * Aluminum Sleeve
1 * Frame Mounting Plate
1 * Frame Mounting Foam
1 * Carbon Fiber Frame Mounting Plate
1 * Frame Mounting Block
1 * Landing Skid Set
1 * User Manual