Mini CC3D flight controller is an all-in-one stabilization hardware which runs the OpenPilot firmware, PCB design, mini size only 4g, perfect for smaller drone.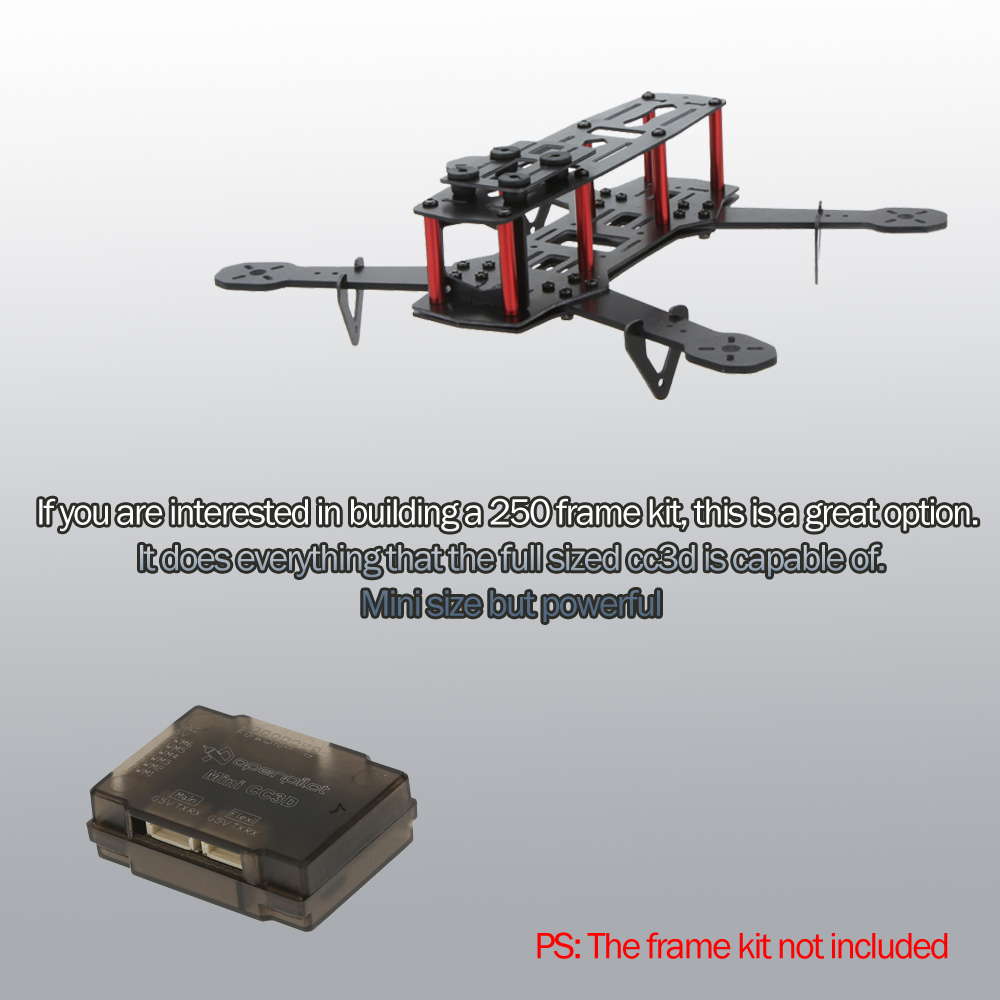 Description:
Futaba S-BUS hardware support.
Software support for Windows, Mac and Linux.
4Mbits on-board EEPROM for configuration storage.
Direct high speed USB support with no drivers required.
Innovative Flexi-port technology for superior port flexibility.
About half the size of the regular CC3D, but with the same functionality.
4 layer PCB for superior electrical noise reduction and flight performance.
The CC3D provides a crisp feel when flying tricopters, quads, hexas, octocopters.
3-axis high-performance MEMs gyros and 3-axis high-performance MEMs accelerometer.
Powerful STM32 32-bit micro-controller running at 90MIPs with 128KB Flash and 20KB RAM.
Size: 25 * 20 * 8mm.
Weight: 4g.
Package Information:
Package size: 8 * 7 * 1.5cm / 3.1 * 2.8 * 0.6in
Package weight: 17g / 0.6oz
Adhesive tape package
Package List:
1 * Mini CC3D NANO Atom Flight Controller
4 * Connecting Cable