This charge lead is specially designed for DJI Phantom 2 3 battery.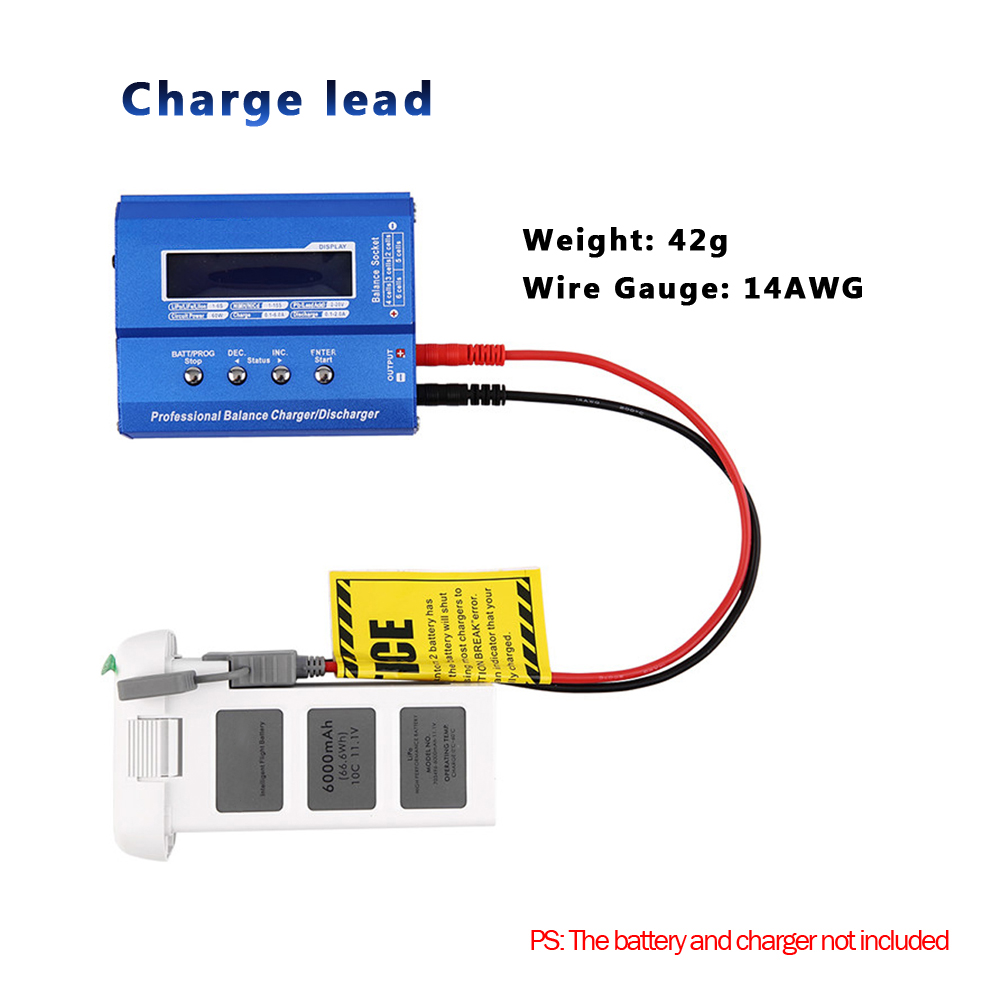 Description:
Weight: 42g
Wire Gauge: 14AWG
Connector: 4mm banana plug
High quality and light weight
Free yourself from the stock battery charger with this charge lead
This wire harness is typically used to connect a battery charger that has female banana connector ports for its power output
Notice
When your DJI Phantom 2 battery has completely charged, the battery will shut off automatically causing most chargers to display
a "connection break" error. This is normal and is an indicator that your battery is fully charged.
Package Information:
Package size: 14.5 * 9 * 1cm / 5.7 * 3.5 * 0.4in
Package weight: 43g / 1.5oz
Adhesive tape package
Package List:
1 * Charge Lead