HBC315 20W mini balance charger for 2-3S LiPo battery, mini size but multi-functional.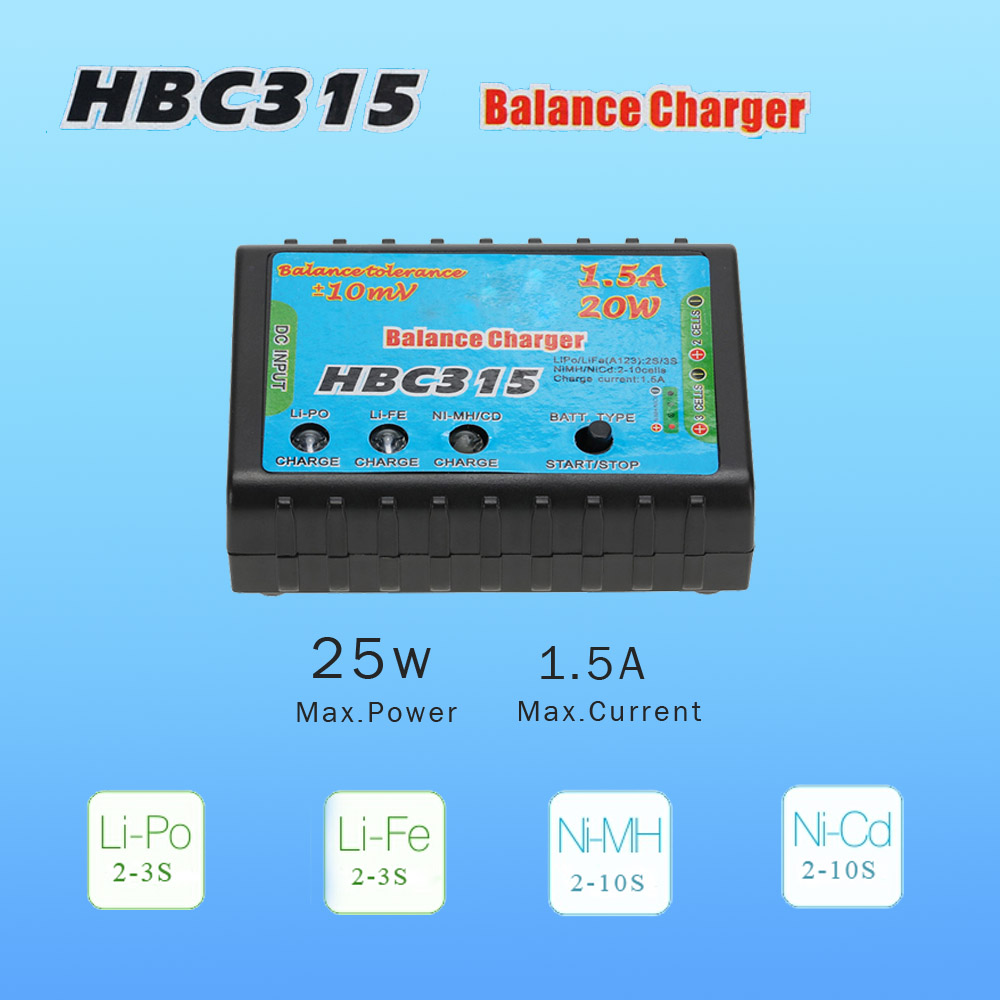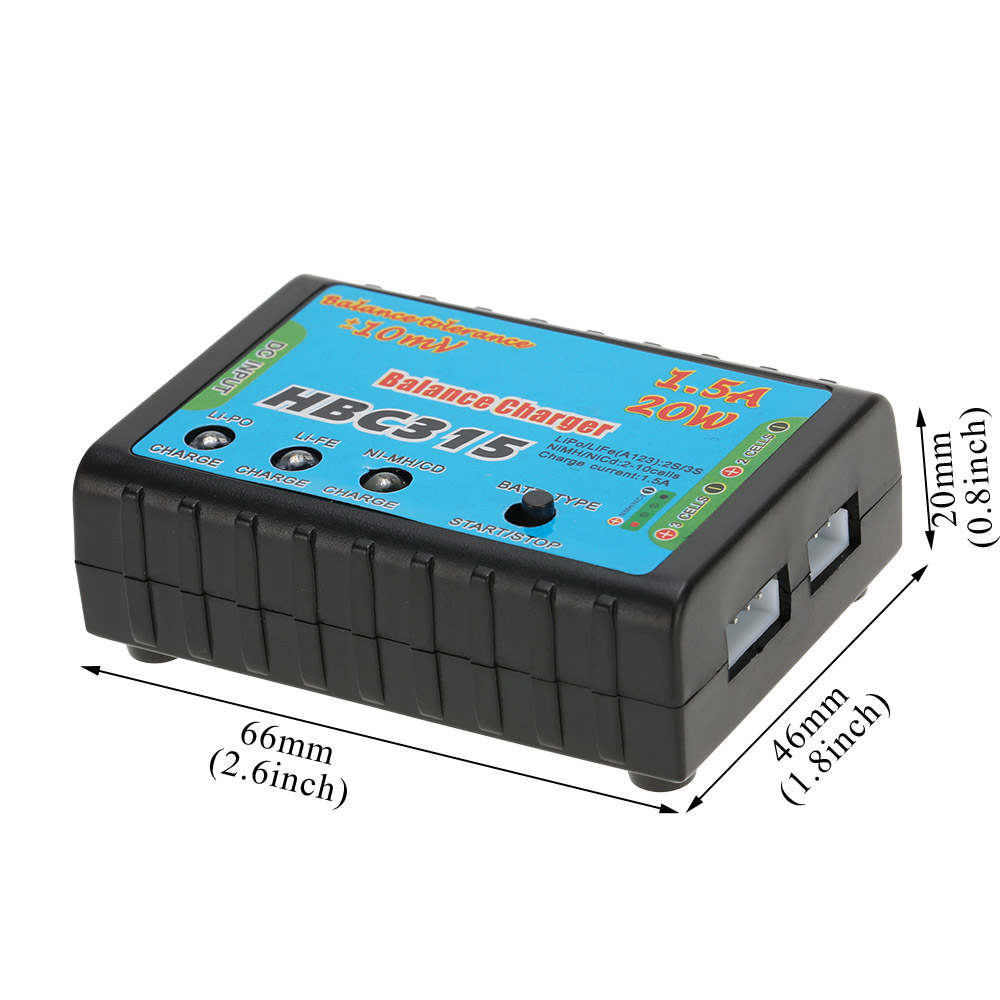 Features:
With input voltage protection.
Protection of battery reverse link.
Protection of input votage reverse link.
HBC315 multifunction 2-3S small balance charger.
Rechargeable batteries type: Nicd, NiMH, LiPo, LiFe.
Lighting indicator:From left to right:the 1st light indicate LiPo battery, the 2nd light indicate LiFe battery, the 3rd light indicate NiCD/NiMH battery.
Specifications:
Working voltage: 9-16V
Inout power: 20-25W
Working temperature: -20~45℃
Storage temperature: -40~105℃
Battery cells: 2-3s LiPo and LiFe, 2-10s NiMH and NicD
Charging current: 1.3-1.5A
Suggested cutoff voltage: 4.2V for LiPo battery, 3.6V for LiFe battery
Note:To protect charger and batteries, do NOT disconnect the batteries UNTIL charging have been stopped.
Package Information:
Package size: 12 * 8 * 4cm / 4.7 * 3.1 * 1.6in
Package weight: 90g / 3.2oz
White box package
Package List:
1 * HBC315 Balance Charger
2 * Charging Cable
1 * English Manual