Crazepony base on the flying dream of be free from the earth's gravitational pull, flying like a bird. Opensource MINI Quad: Crazepony MINI is a miniature quadcopter that fits in your hand. Aside from being fun to fly, it's main purpose is to be a versatile development platform that can be used to experiment, develop and explore a lot of different areas of technology.
Crazepony is a open source mini quadcopter 9-DOF for flying, development, teaching or experimentation. Crazepony is open source. It's hosted, developed, and maintained on GitHub.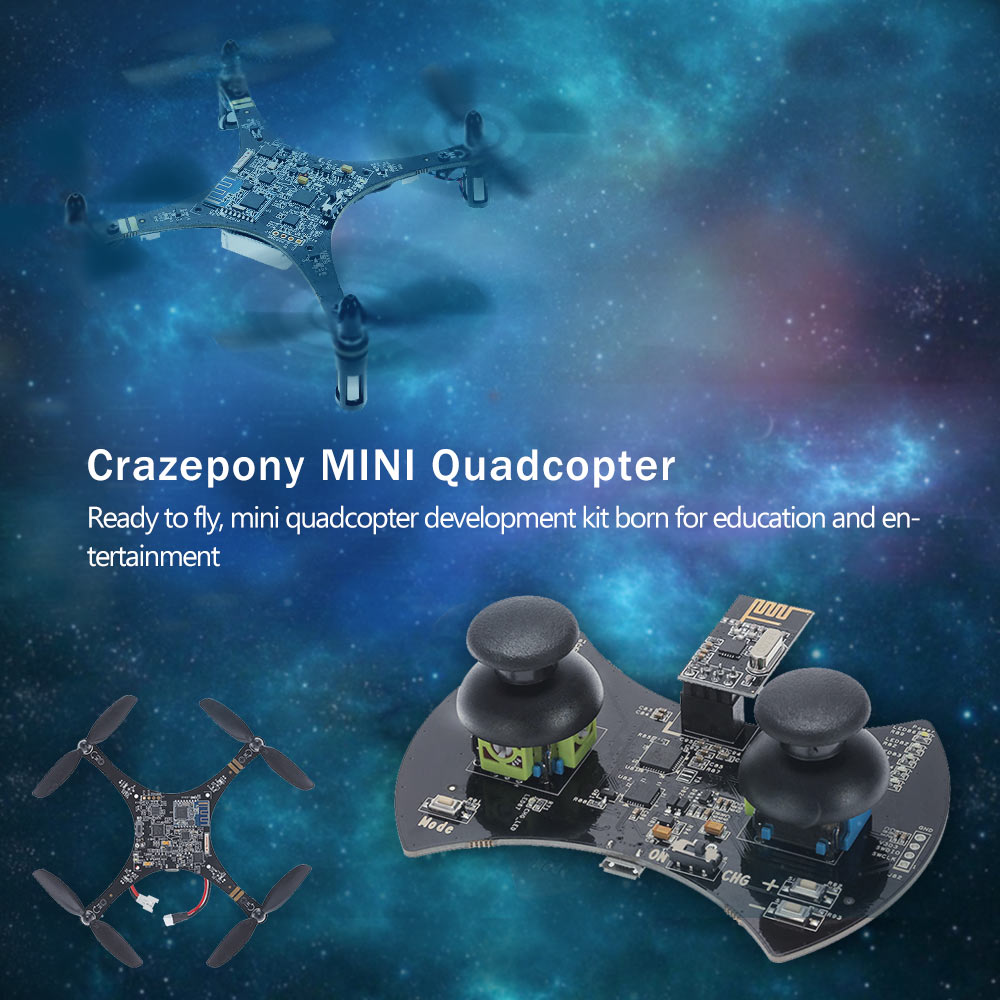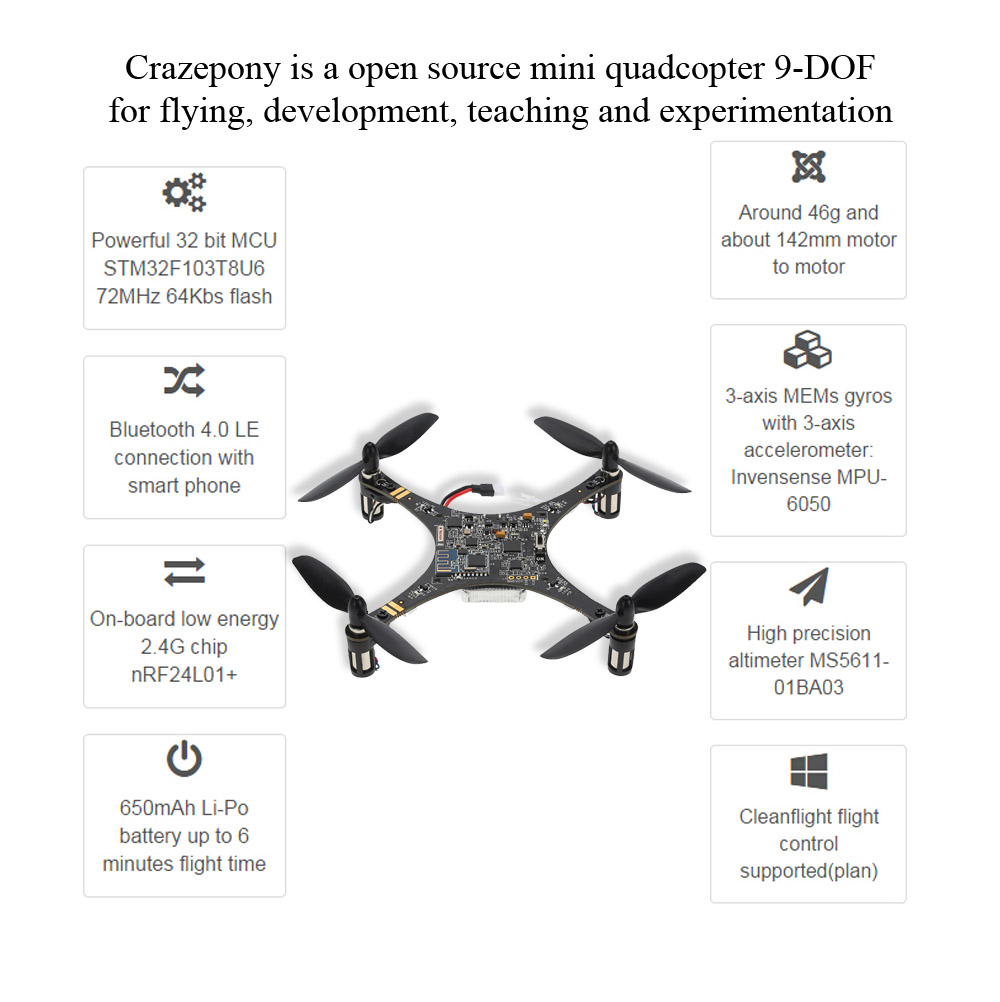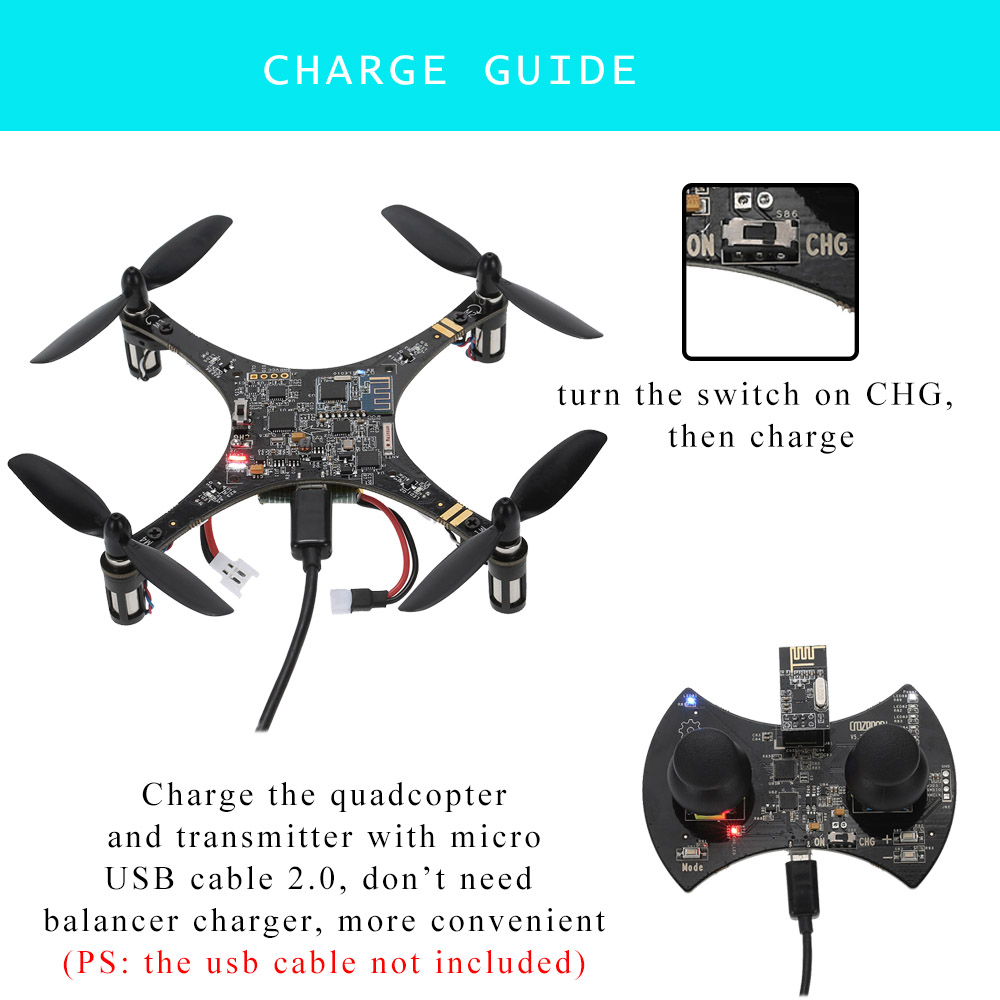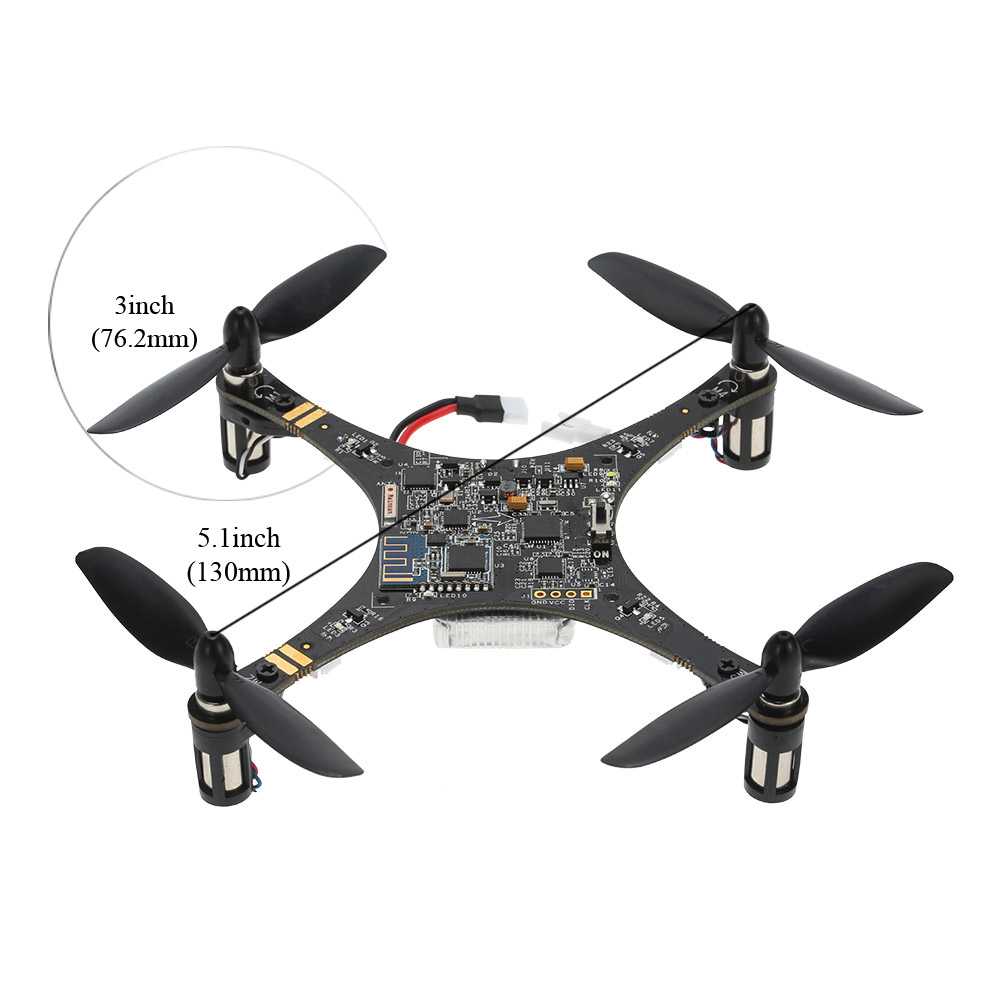 Features:
Powerful 32 bit MCU STM32F103T8U6 72MHz 64Kbs flash.
BT 4.0 LE connection with smart phone.
On-board low energy 2.4G chip nRF24L01+.
650mAh Li-Po battery up to 6 minutes flight time.
3-axis MEMs gyros with 3-axis accelerometer: Invensense MPU-6050.
High precision altimeter MS5611-01BA03.
Cleanflight flight control supported (plan).
Specifications:
Brand: Crazepony
RTF: Ready to fly version
Main color: Black
Channel: 4 channel remote control
Suit for Above 16 years old people and student maker geeker
Transmitter battery: 3.7V liPo Battery
(included)
Quadcopter battery: 3.7V 650mAh liPo battery
(included)
Transmitter Mode: Mode 2
(left stick throttle)
Weight: 48g (with battery)
Package information:
Package size: 24 * 12 * 4.5cm / 9.4 * 4.8 * 1.8in
Package weight: 214g / 7.5oz
Brand gift box package
Package List:
1 * Crazepony MINI Quadcopter
1 * Crazepony Transmitter
1 * CCW Motor
1 * CW Motor
1 * English manual
FAQ of the aircraft:
1.The aircraft fail to connect with transmitter.
Before binding, make sure battery is full. Then turn on the drone and the transmitter, the time between these two operation should be finished in 2 seconds.
2.One or more motors don't work.
Drone should stay on a flat surface during the binding, or motor is damaged.
3.Battery problems (can't be charged, swelling, etc)
Battery damaged, suggested to change a new one.
4.Accessories missing.
Check gift box package inside and outside carefully. Contact custom service.
5.The aircraft is out of balance (can't fly, deviation, spinning on the ground).
Check the propeller is installed in the right way.
6.During the charging, battery and charging cable melt.
This USB charger only used for DC current(computer USB port), never connect to AC electric circuit. Besides, pay attention to the charging time, never over charging.