20A 2-4S LiPo battery brushless ESC for RC quadcopter multicopter with quicker throttle response and better throttle linear. it will make your quadcopter multicopter fly more stable and safer.
Features:
Use AVR chip
Could install in tubes
Suit for PWM, PPM signal input
Support online program, for DIY
Quick response, better throttle linearity
Small size, large current and quick heat sink
All firmware and components are from renowned makers.
Self-warning "Beep-beep" show that your throttle is inadequate when the power is on and the rotor will not start
Specifications:
Voltage: 2-4S LiPo battery
Response frequency: 20-500Hz
Work current: 20A
Max current: 30A
BEC: No BEC
Color: Red
Net weight: 11 g
Material: PCB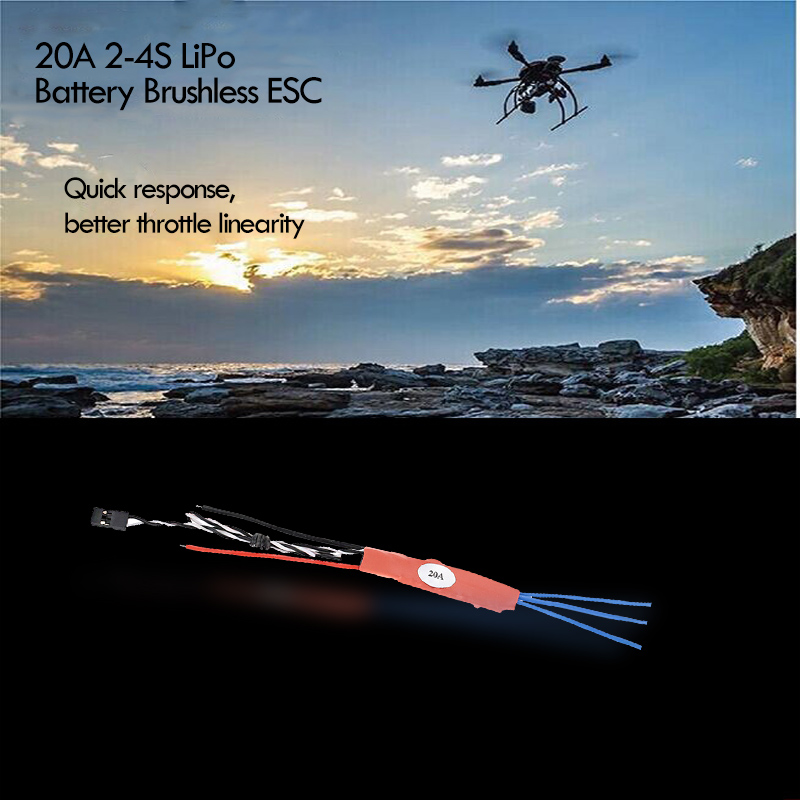 Package Information:
Package size: 12.5 * 9 * 1.5cm / 5 * 3.5 * 0.6oz
Package weight: 46g /1.6oz
Adhesive tape package
Package List:
4 * 20A Brushless ESC