The eFUEL can convert standard household power 100-240V AC to 13.8V DC power and supply max 17 amperes of continuous power. It delivers smooth and reliable power and it not only enables SKYRC RS16 Charger but also SKYRC RSTW Tire Warmer to dock directly without the use of messy DC cables. It can also be used with other DC devices.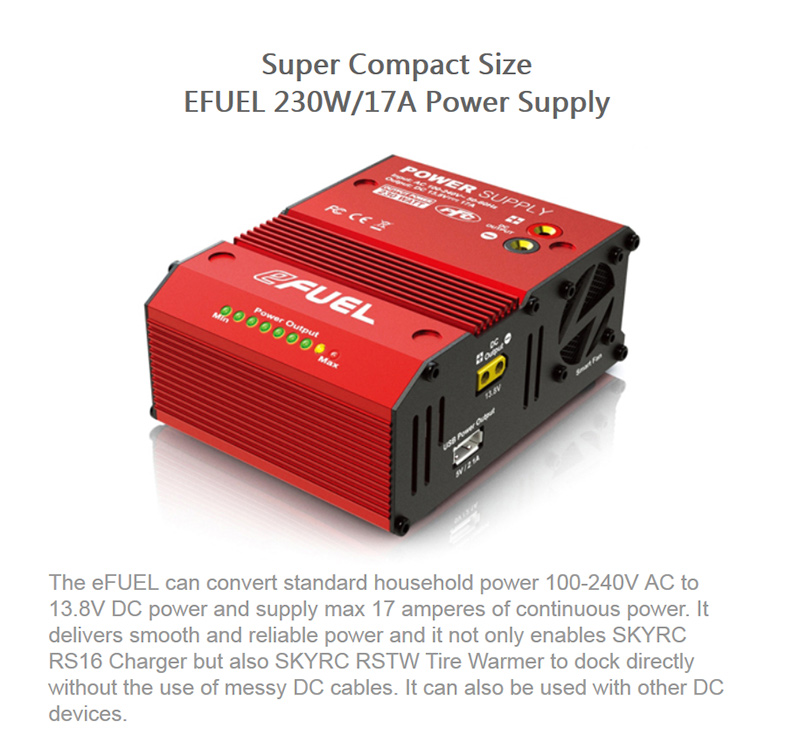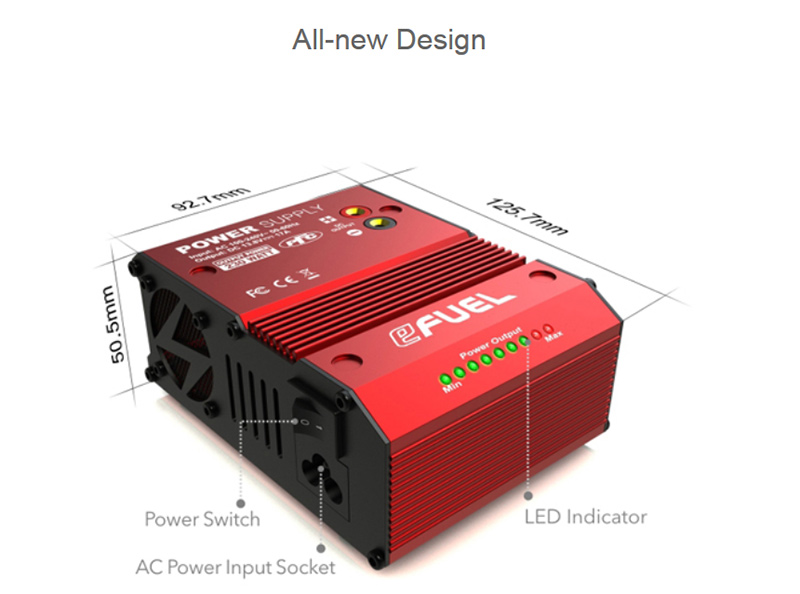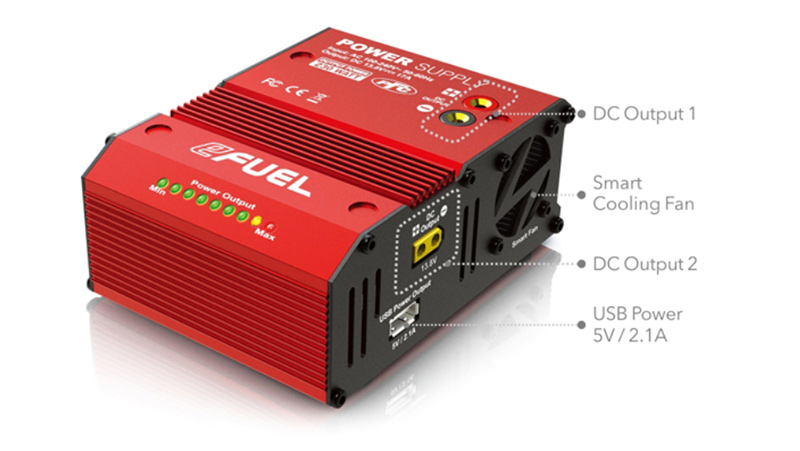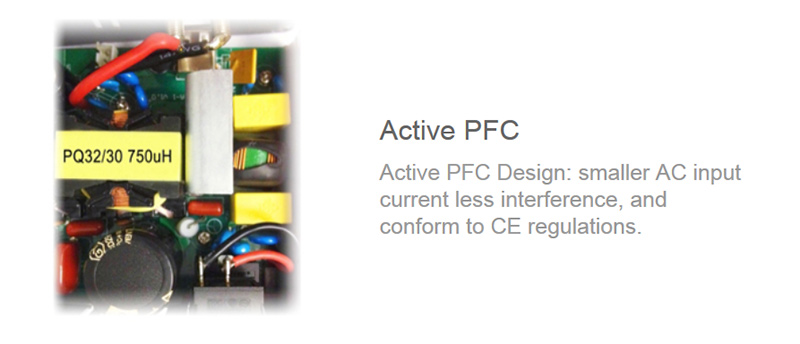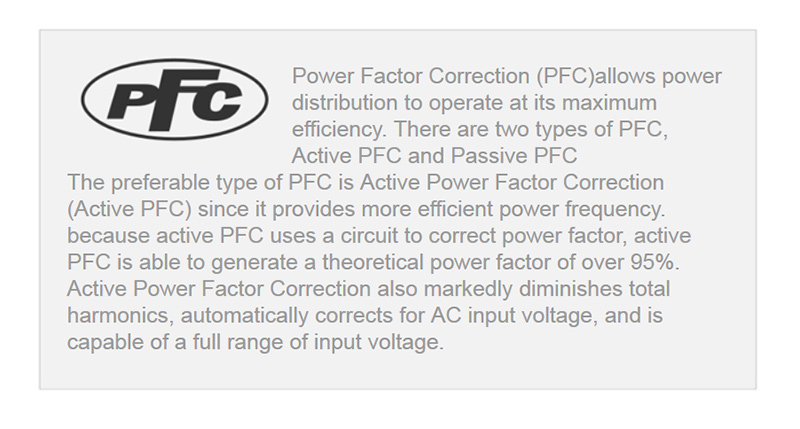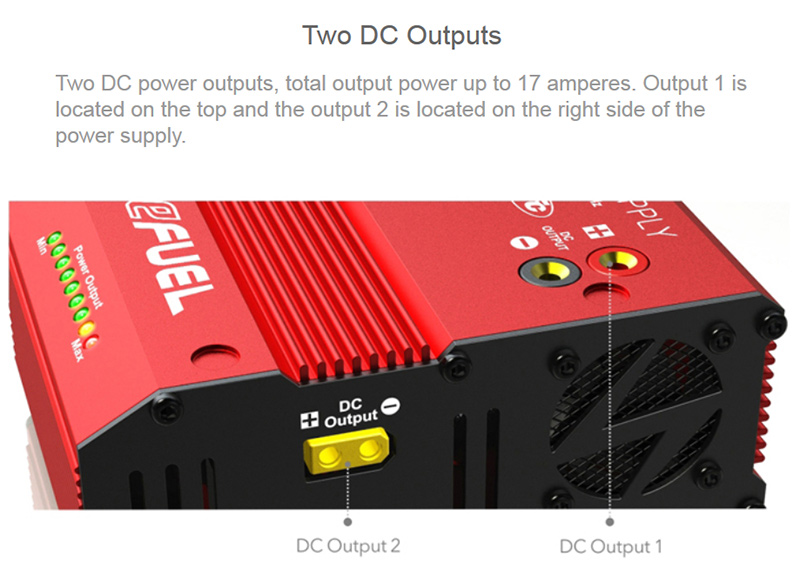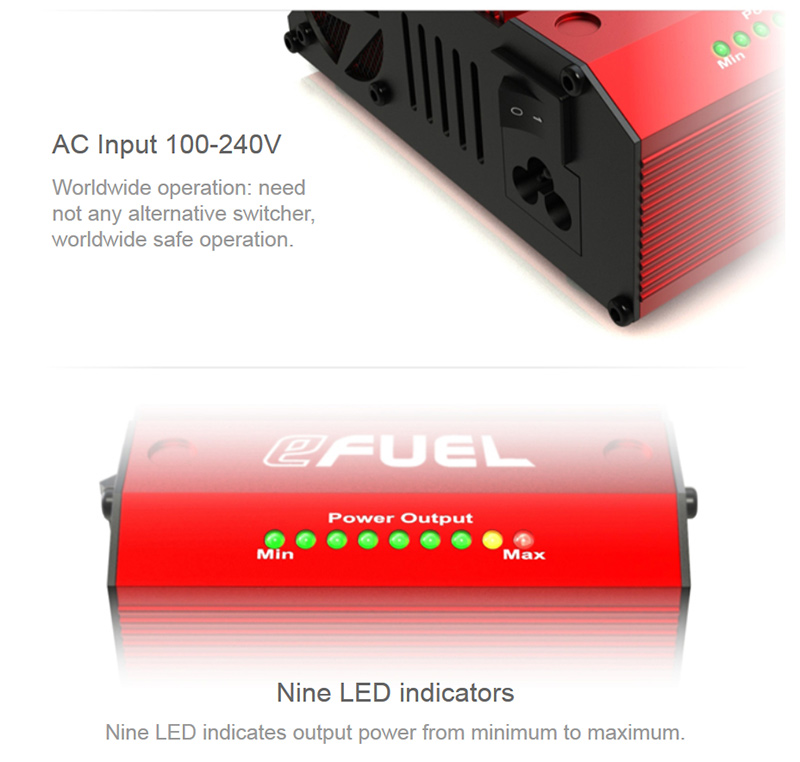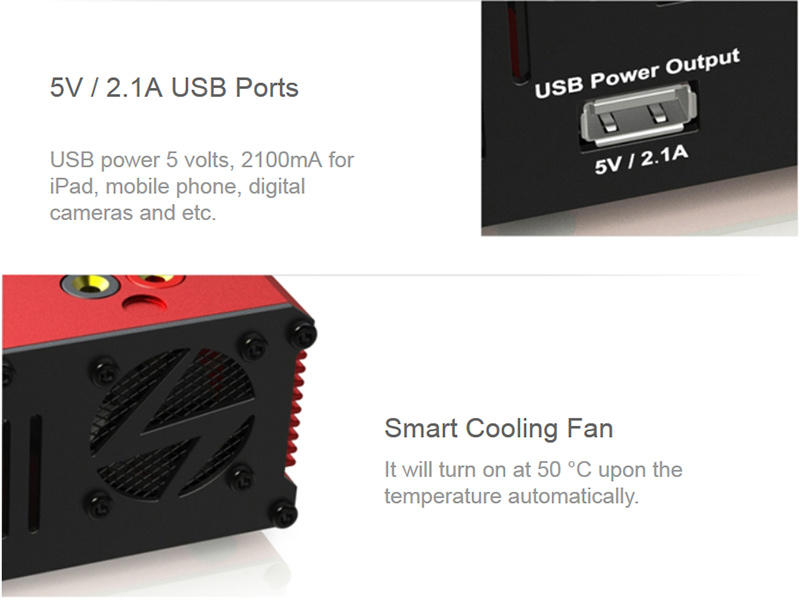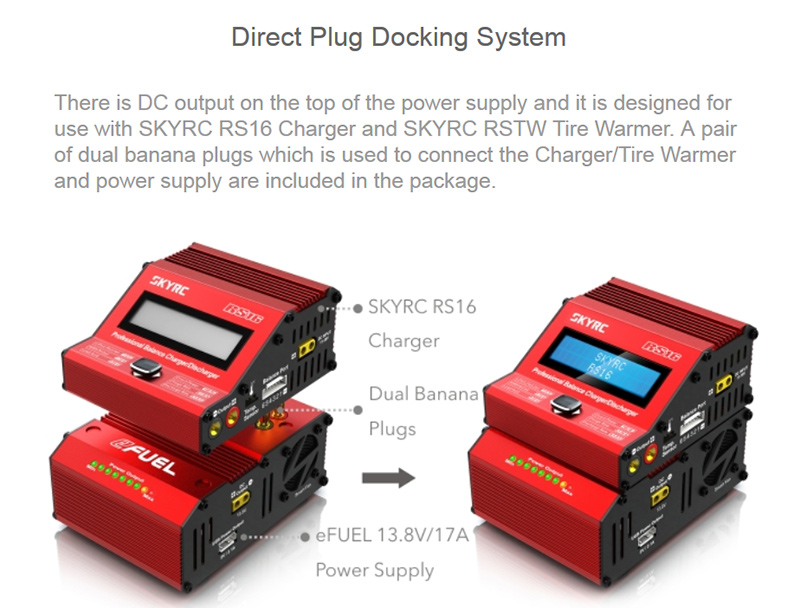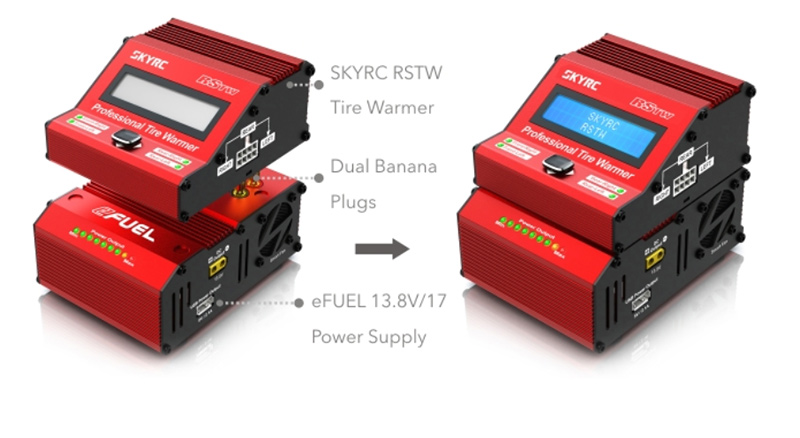 Features:
Active PFC: smaller AC input current less interface, and conform to CE regulation.
Compact size and light weight.
Two DC power outputs, total output power up to 17 amperes. Output 1 is located on the top and output 2 is located on the side of the power supply.
ON/OFF power switch.
9 LED indicates output from minimum to maximum.
Built-in USB power, 5V/2.1A for iPad, mobile phone and digital cameras and etc.
AC 100-240v worldwide operation: need not any alternative switcher, worldwide safe operation.
Smart cooling fans turned on upon the temperature automatically with low-noise.
Over current and over temperature protection.
Short-circuit protection on output, safer and more reliable.
Direct plug docking system which enables SKYRC RS16 charger and SKYRC RSTW Tire Warmer to dock directly.
(SKYRC RS16 charger and SKYRC RSTW Tire Warmer are not included)
Specifications:
Item brand: SKYRC
Item model: eFUEL 230W
Input Voltage: 100-240V AC
Plug: EU/UK/US (optional)
Input AC Frequency: 50-60Hz
Output Voltage: 13.8V DC ±0.2V
Output Current: 17A±0.5A
Current Overload Protection: ≥16.5A 500MS
Input Fuse: 5A Fuse
Output Voltage Ripple: < 150MV
Power Efficiency: 91%
Power factor: >0.98
Over Temperature Protection: ≥65℃
Cooling Method: Cooling Fan
Operating Temperature: 0-40℃
Operating Humidity: 0-90%
Dimensions: 125.7 * 92.7 * 50.2mm / 4.9* 3.6 * 2.0in
Weight: 645g / 1.4lb
Package information:
Package size: 22.5 * 16.5 * 9cm / 8.9 * 6.5 * 3.5in
Package weight: 981g / 2.2lb
General gift box
Package list:
1 * SKYRC eFUEL 230W/17A power supply
1 * Power cable
4 * Dual banana plugs
1 * English user manual