This is a super classic helicopter with excellent flight performance. Flybarless design, decrease resistance of rotor head. The blades can supply strong power and keep stability. Using new type gyro which is compatible with 3D and 6G mode, you can make a variety of stunts by 3D mode; 6G mode is suitable for beginners especially.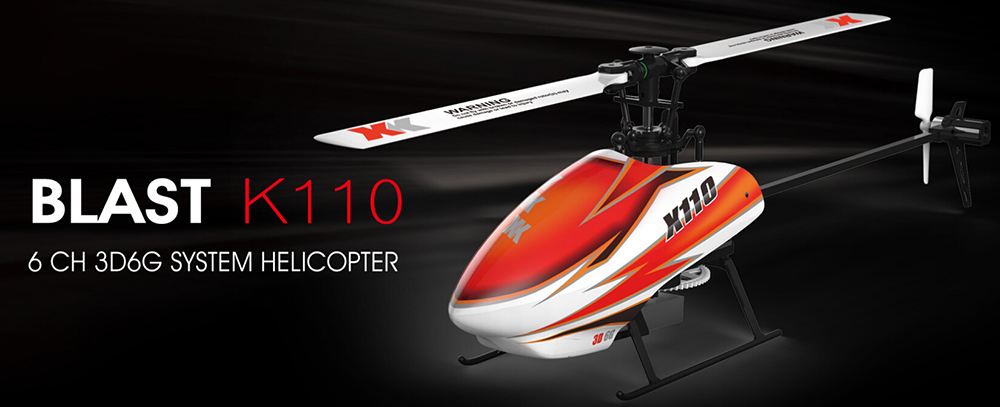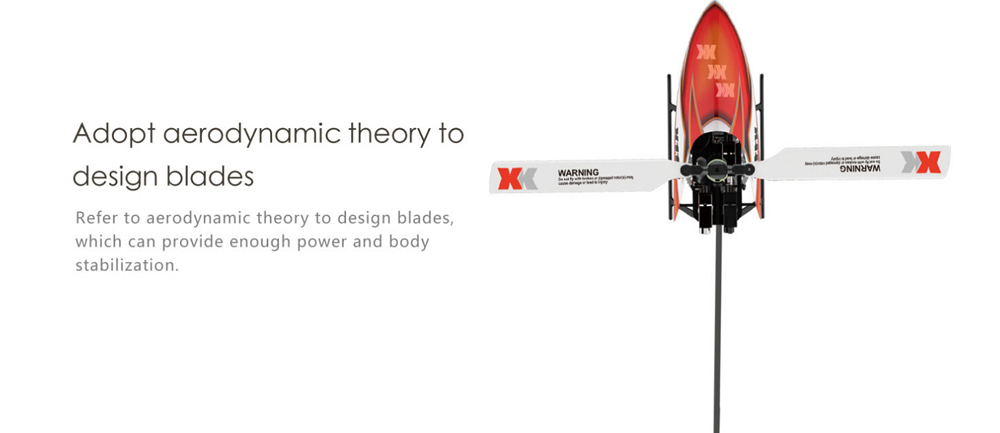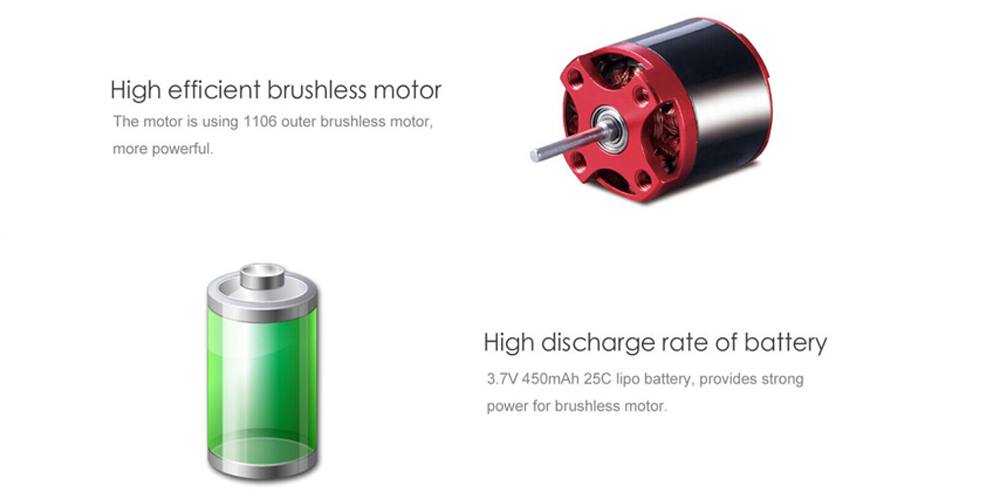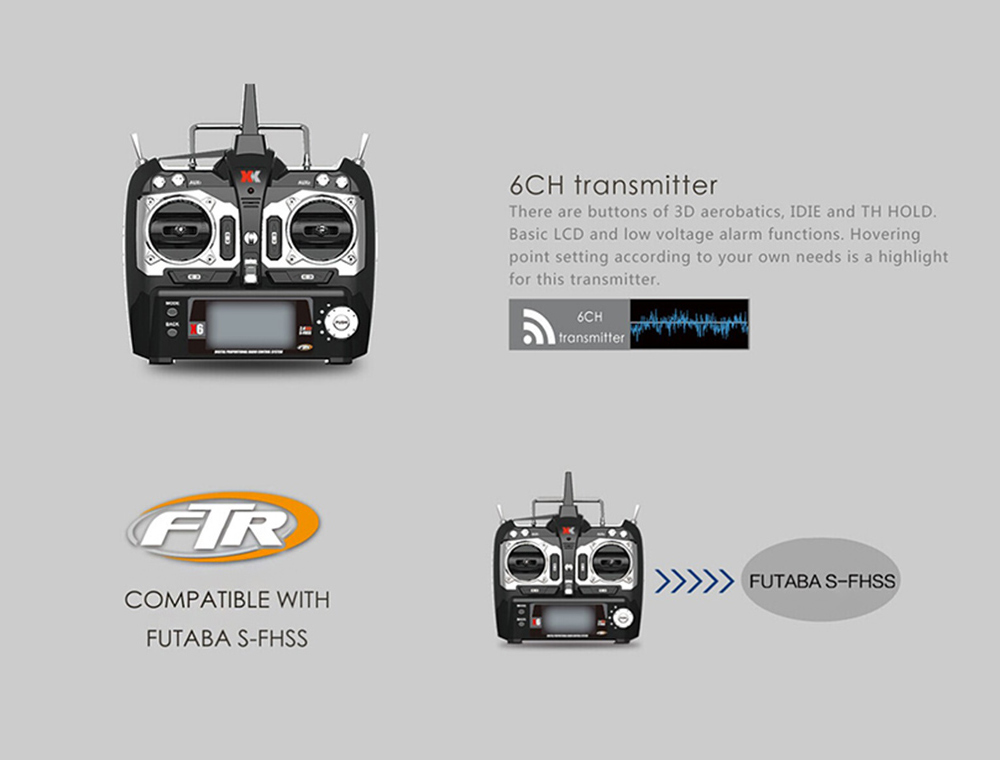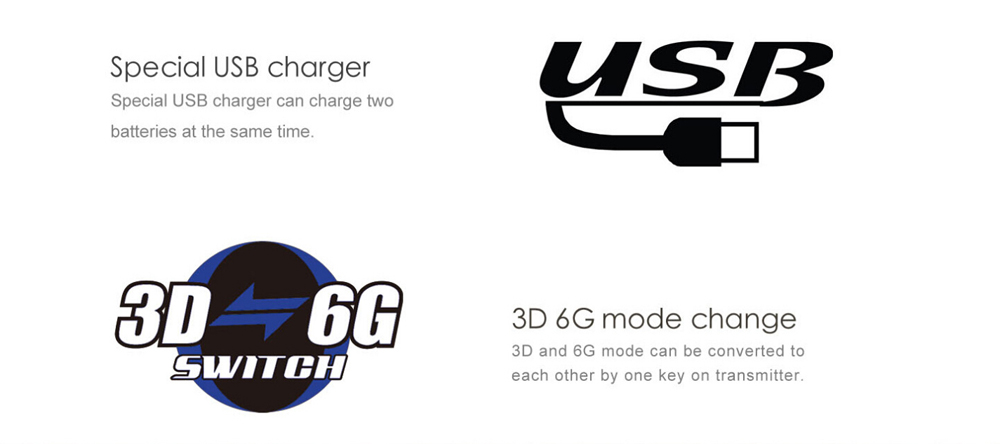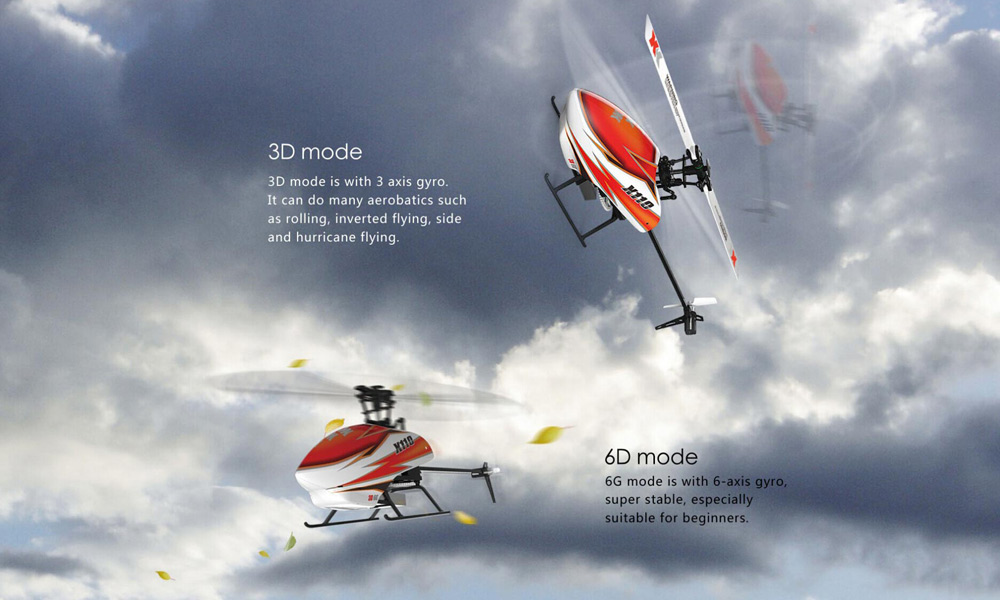 Features:
Flybarless CP helicopter, aerodynamically designed to achieve unparalleled stability.
High efficient brushless motor, using 1106 outer brushless motor, more powerful.
Transmitter supports switching between 3-axis & 6-axis gyro modes.
Transmitter has 3D aka Idle-Up switch, throttle hold switch, large LCD and low voltage warning.
Hovering midpoint setting allows setting of the hovering point.
3D and 6G mode can be converted to each other by one key on transmitter.
3D Mode activates 3-axis gyro, enables aerobatics such as flips, rolls inverted flight, funnels and tick-tocks.
Special USB charger can charge two batteries at the same time.
Refer to aerodynamic theory to design blades, which can provide enough power and body stabilization.
Specifications:
Brand name: XK
Model name: K110
Item type: RC helicopter
Color: Orange
Material: ABS
Blade Diameter: 245mm
Body Length: 270mm
Tail Rotor Diameter: 36mm
Main Motor Type: 1106 brushless motor
Tail Motor Type: 0715 brushed motor
Gyroscope: Six axis
Battery: 3.7V 450mAh 25C li-po
Charging Time: About 60 minutes
Working Time: 5-7 minutes
Channels: 6 Channels
Remote controller: 2.4GHz mode 2
Transmitter battery: 6 * 1.5V AA battery (not included)
Control Distance: About 120m
Item dimension: 270 * 48 * 77mm (with blade)
Item weight: 58.5g
Battery dimension: 58 * 18 * 4mm
Battery weight: 12.1g
Package information:
Package size: 30 * 28.2 * 8.6cm / 11.4 * 11.1 * 3.4in
Package weight: 1232g / 2.7lb
Gift box package
Notice:
This RC model is not suitable for children under 14 years old.
Carefully read the instruction before any use, if you are a beginner, it's advisable to be assisted by an experienced adult.

Caution for the battery:
Don't over-charge, or over-discharge batteries.
Don't put it beside the high temperature condition.
Don't throw it into fire.
Don't throw it into water.
Package list:
1 * XK K110 Helicopter
1 * X6 2.4GHZ Transmitter
1 * 3.7V 450mAh 25C li-po Battery
1 * Pair of Spared Blades
1 * Spared Tail Rotor
1 * Spared Main Gear
1 * 2-port Charger
1 * USB Cable
1 * Cross Screwdriver / Hex Wrench
1 * English Manual