X380-C is very exquisite, easy to pack it in backpack when travelling. It will bring you to a brand new travel experience. Come with one pcs 11.1V 5600mAh lipo batter and a balance charger, light body and high performance of all-in-one design, which make X380 to fly about 15-20 minutes, then you can reserve enough happy flying time and space.
PS: this product is a professional quadcopter, not recommended to a novice but to a player who got a basic understanding of RC model and master some flight skills. If you are a novice, you are strongly suggested to read the English Manual carefully and follow the right steps to control the quad.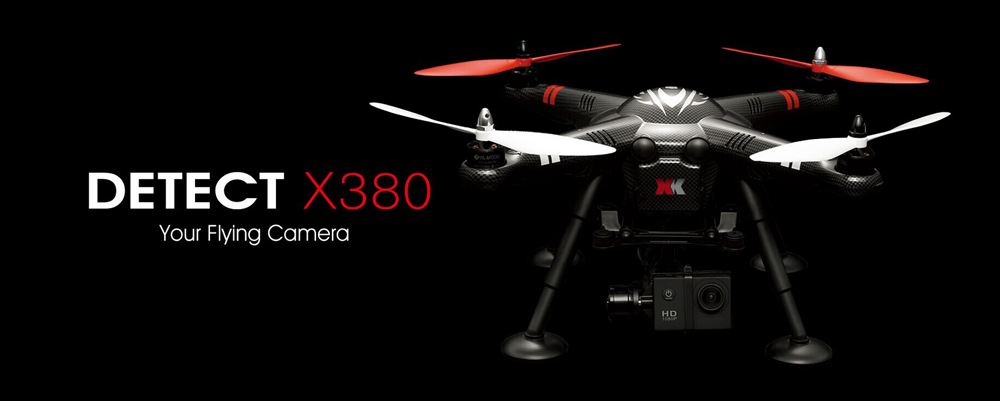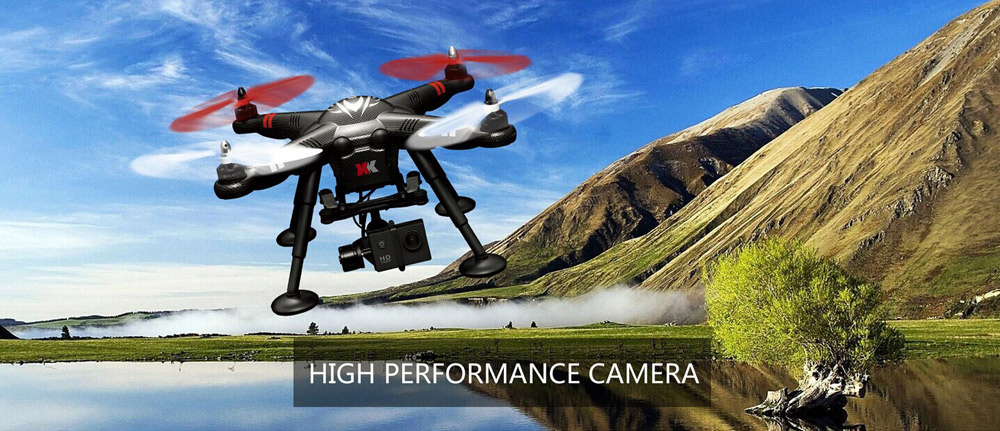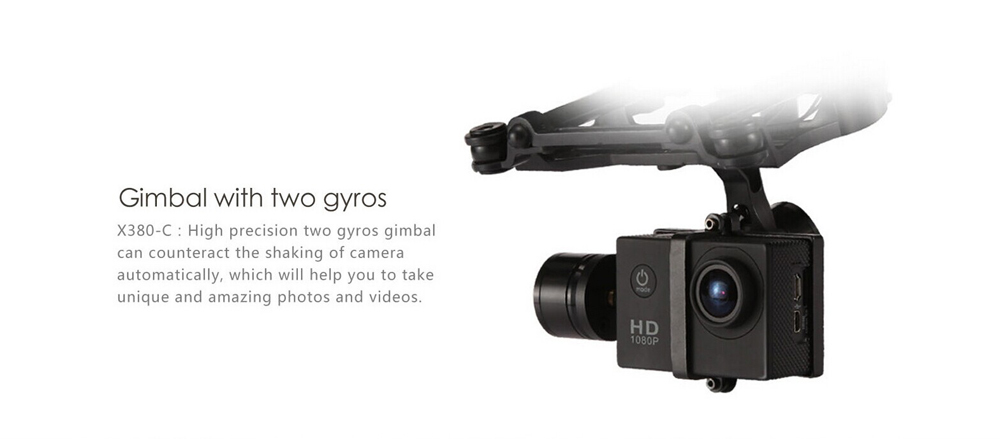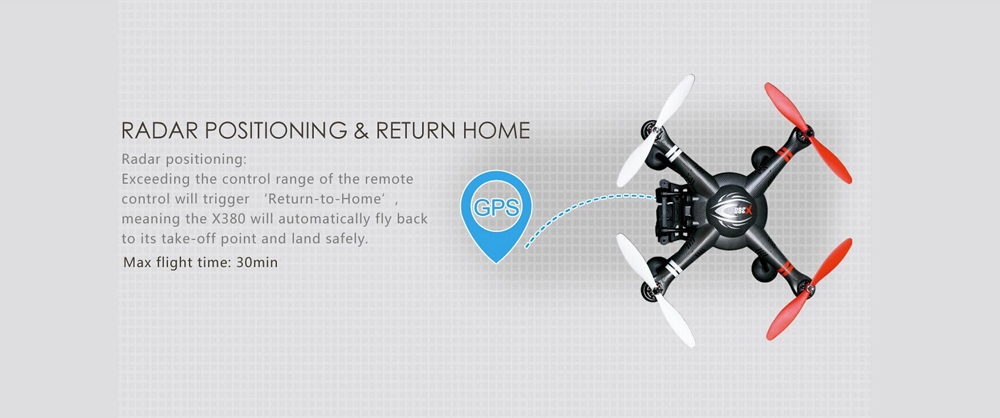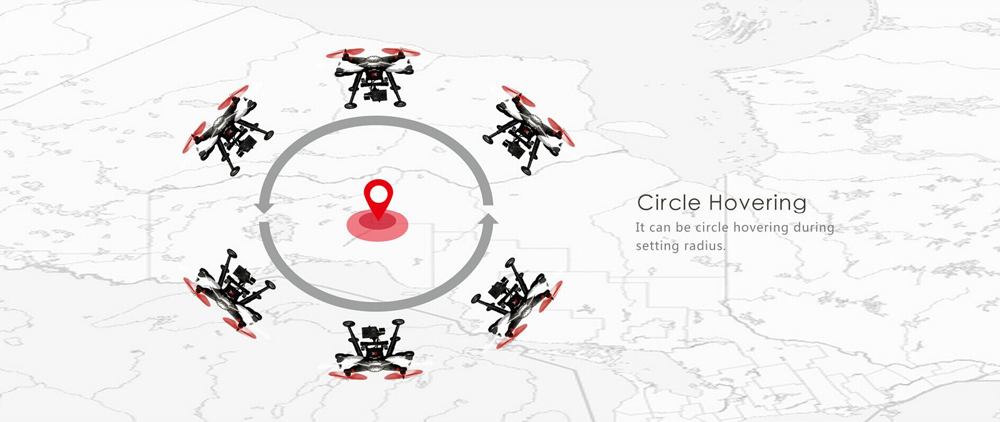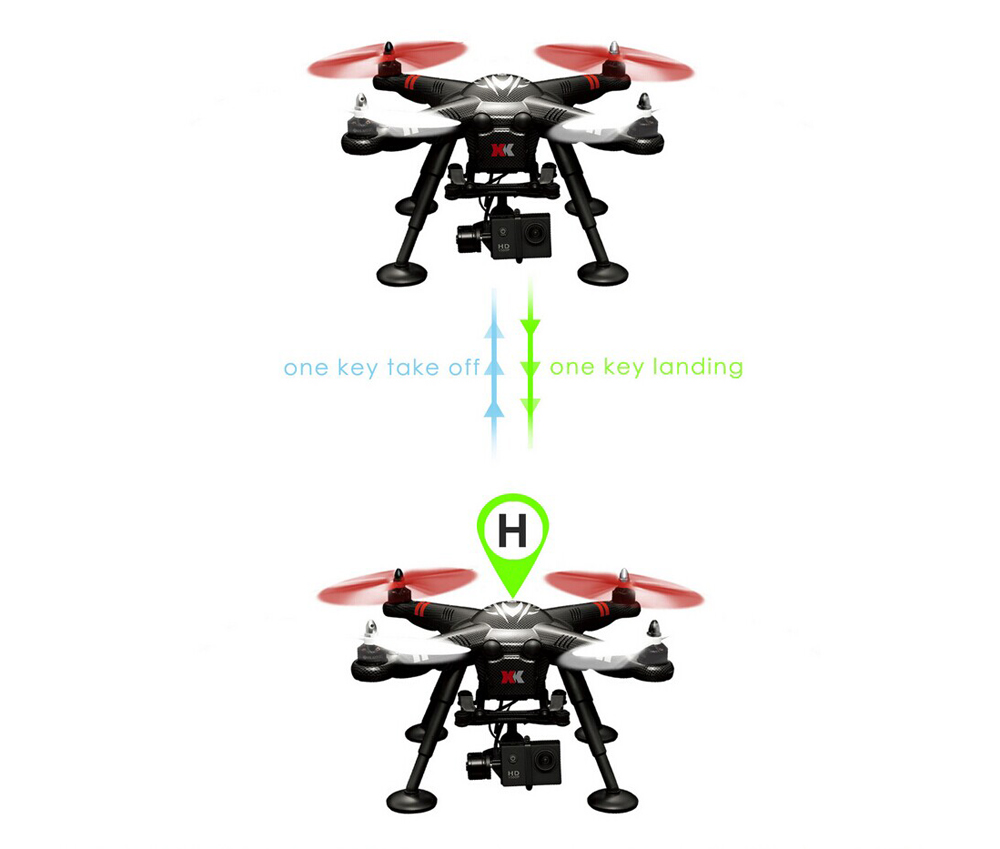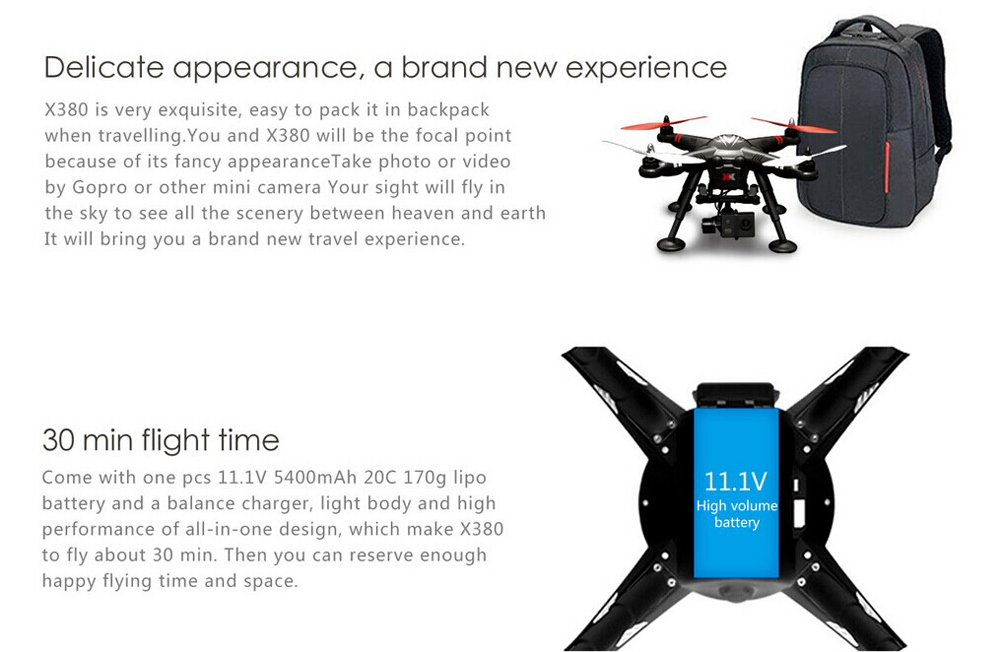 Features:
Super headless function.
Support to hang mini camera.
A key take-off and one key to landing.
GPS positioning, level error(±0.5m).
Radar positioning and return home.
Two low-voltage protection, landing safely.
Specialized transmitter, much safer and reliable.
Delicate appearance, a brand new experience.
It can be circle hovering during setting radius.
Forward, back, left and right, without distingushing head.
Measuring height with air pressure, vertical error(±0.5m).
High precision two gyros gimbal can counteract the shaking of camera automatically, which will help you to take unique and amazing photos and vedios.
With 2.4Ghz communication technology to make 1000m control distance and no interference by any other transmitters during fly.
Exceeding the control range of the remote control will trigger Return-to-Home, meaning the X380 will automatically fly back to its take-off point and land safely.
Specifications:
Brand name: XK
Model NO.: Detect X380-C
Item type: Quadcopter
Material: ABS
Camera: 1080P HD Camera
Two-axis brushless gimbal
Controller mode: Mode 2
Remote control frequency: 2.4GHz
Remote distance: 1000m
Suitable ages: Above 14 Years old
Motor: 2212 950KV brushless main motor
Remote distance: about 1000 meters
Charging voltage: 100-240V
Quadcopter battery capacity: 11.1V 5400mAh 20C Li-po
Charging time: about 2 hours
Flight time: more than 30 minutes
Battery dimension: 10 * 4.5 * 3.5cm
Quadcopter dimensions: 30.5 * 30.5 * 21.2cm
Quadcopter weight: 1055g
Package information:
Package size: 40.4 * 35.3 * 34.5cm / 15.9 * 13.9 * 13.6in
Package weight: 2318g / 5.1lb
Gift box package
Caution:
This product is not a toy, before flying, please read the manual carefully or under the guidance of the experienced players.
The propellers of the quadcopter should be correctly assembled, otherwise you won't fly it.
If there is no GPS signal (without green light flashing slowly), please do not conduct auto-return operation.
If there is low voltage alarming, please land your quadcopter as soon as possible.
Package list:
1 * XK Detect X380-C Quadcopter
1 * Transmitter (mode 2)
1 * Battery Charger (EU plug)
1 * 11.1V 5400mAh 20C Li-Po Battery
1 * 1080P HD Camera
1 * Two-axis Brushless Gimbal
2 * Pair Propellers for Quadcopter
1 * Tool and Cable set
1 * SD Card Reader
1 * English Manual