The X400 Twins touch screen battery charger is a professional new charger with amazing design and ease of use. With huge 4.3" TFT color display and touch screen functionality, the charger makes the operation more convenient and easier. It is a twin DC charger with dual output. When select single output, the maximum output can reach 20A and 400W. When select dual output, each maximum output can reach 15A and 200W.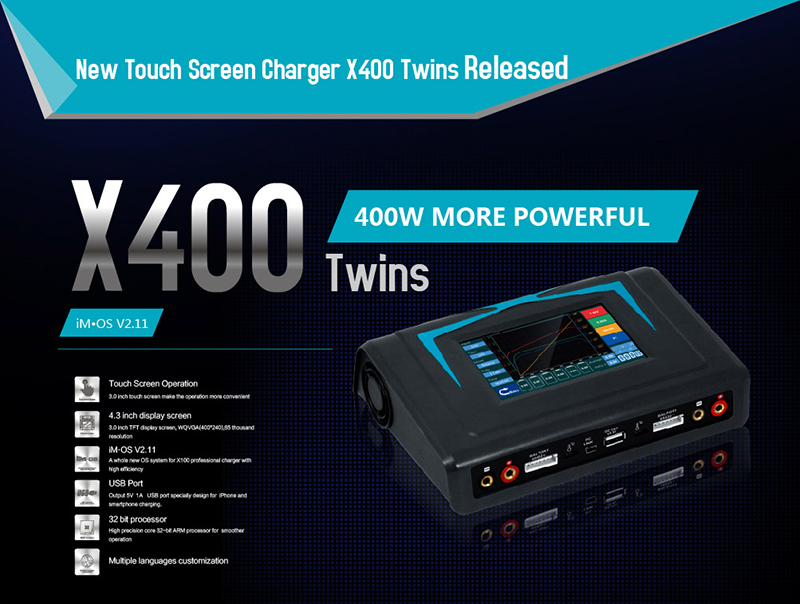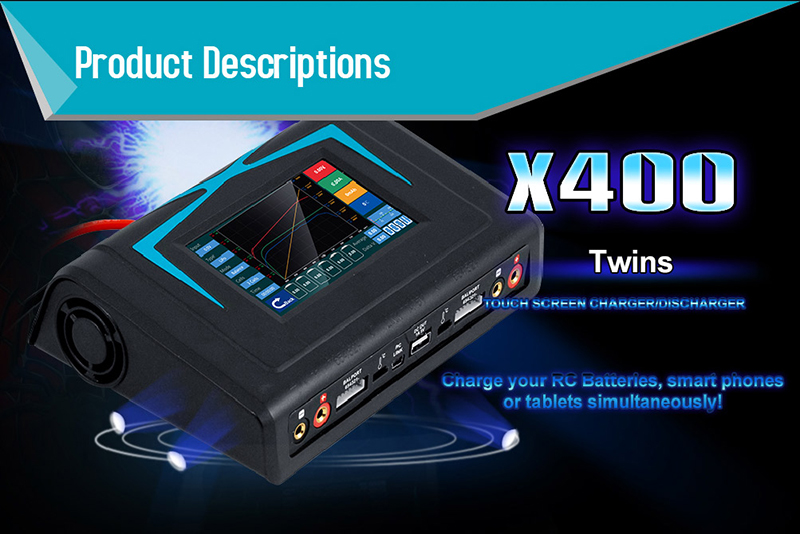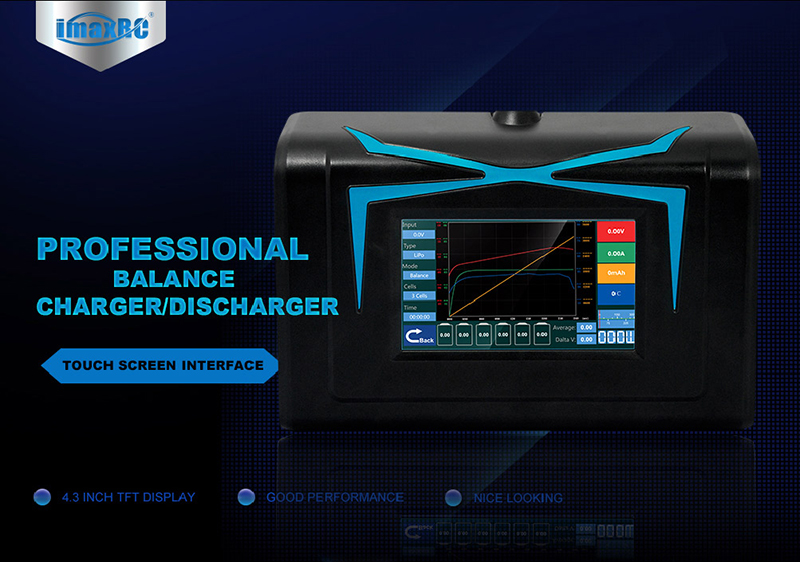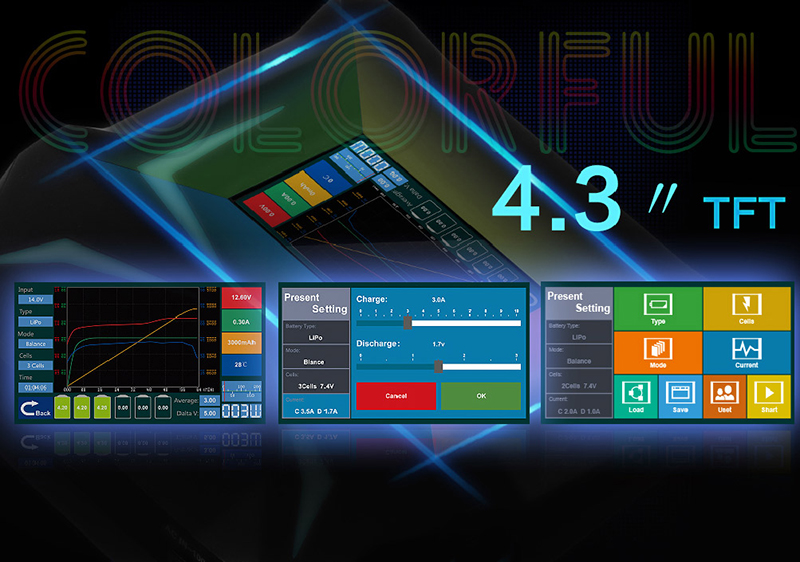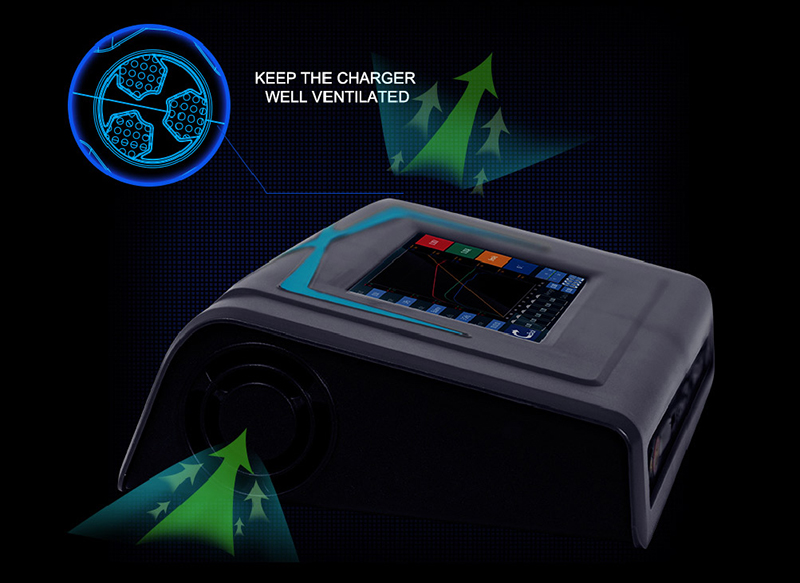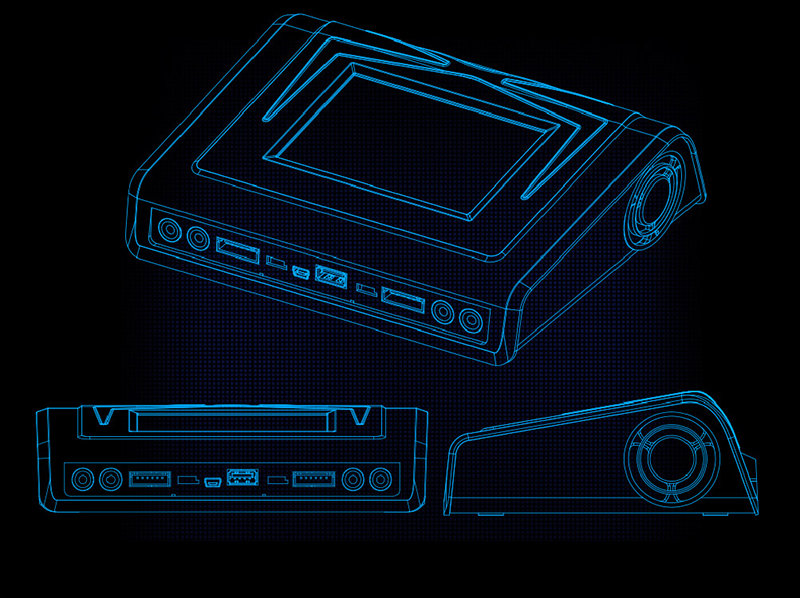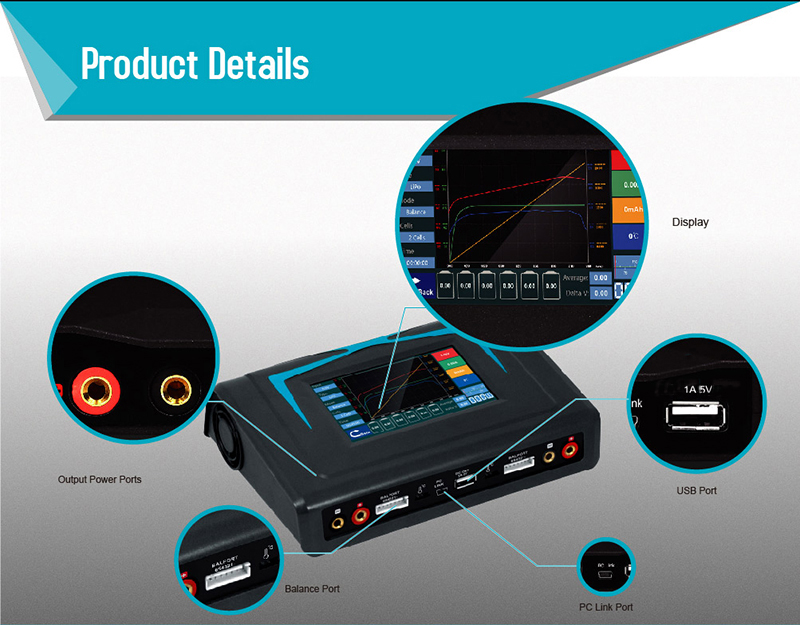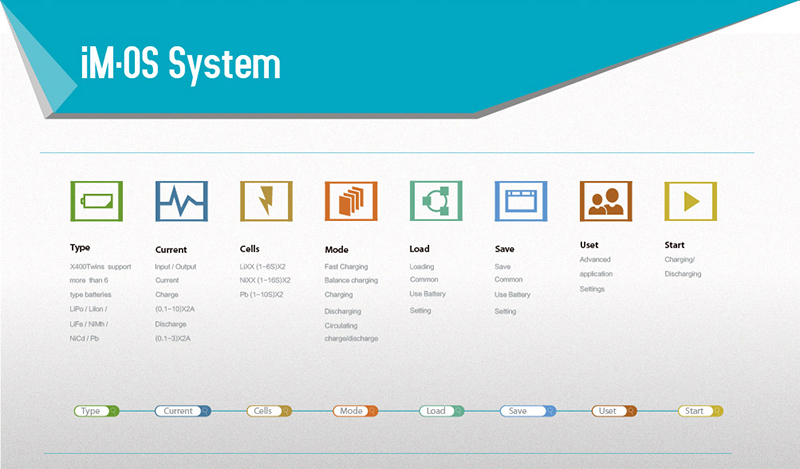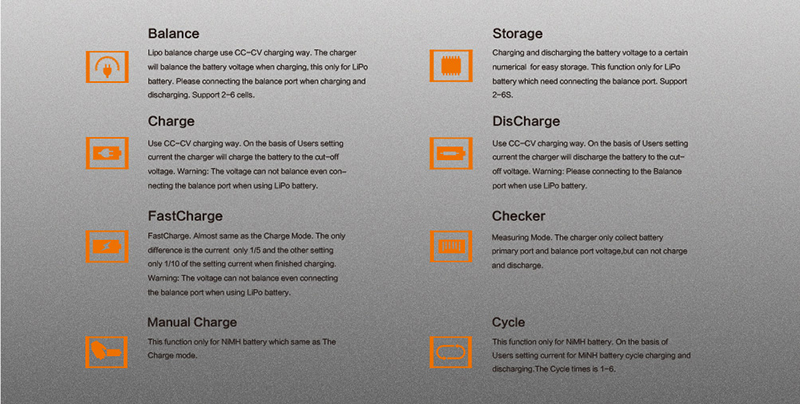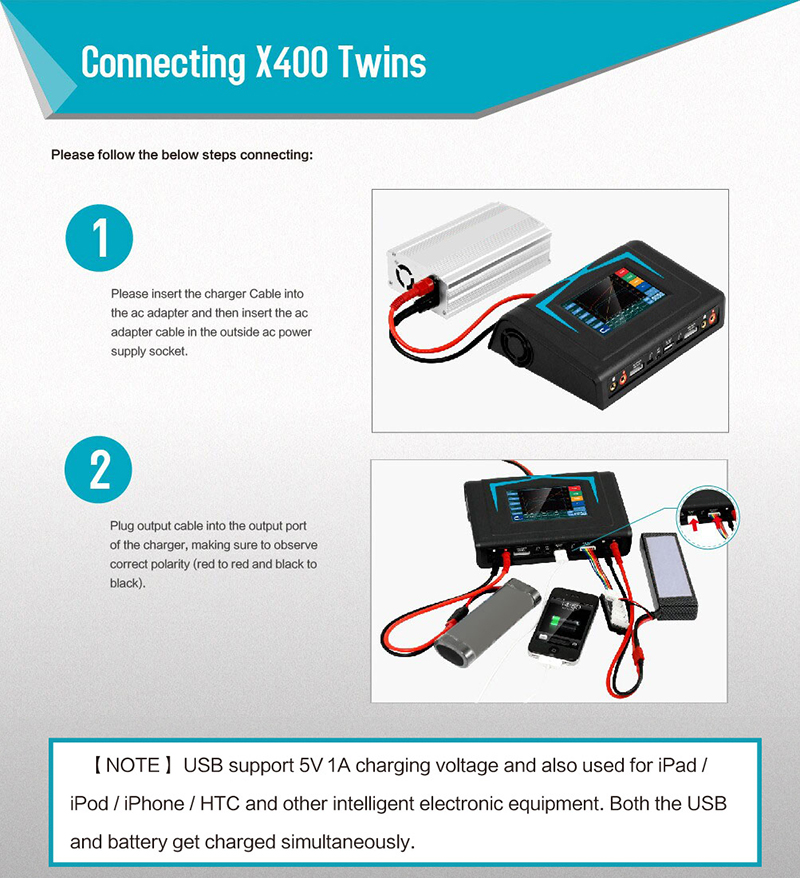 Features:
4.3 inch TFT display touch screen, WQV-GA(480*272), 65 thousand resolution, make the operation more convenient.
With dual output.
Multiple languages customization.
A whole new product definition method.
A whole new OS system for X400 Twins professional charger with high efficiency.
Output 5V 1A USB port specially for iPhone / iPad / iPod / HTC and other intelligent electronic equipment. Both the USB and battery get charged simultaneously.
High precision dual-core 32-bit ARM processor for smoother operation.
Specifications:
Item brand: iMaxRC
Item model: X400 Twins
Touch screen: 4.3-inch 480X272 px
Input voltage: DC 11-18V
(Note: the adapter is not included.)
Charging power: Max.400W(single channel) / Max.200W*2 (Dual channel)
Discharging power: Max.20W*2 (Dual channel)
Charge current range: 0.1-20A (Single channel) / (0.1-15A)*2 (Dual channel)
Discharge current range: (0.1-3A)*2 (Dual channel)
Current drain for balancing Lipo: 300mAh/cell
LiPo/LiFe/Lion battery cell count: (1-6 series)*2
NiCd NiMh battery cell count: (1-16 cells)*2
Pb battery voltage: (2 to 24V)*2
Weight: 678g / 1.5lb
Size: 195 * 138 * 50mm / 7.7 * 5.4 * 2.0in
Package information:
Package size: 22 * 21.5 * 6.5cm / 8.7 * 8.5 * 2.6in
Package weight: 945g / 2.1lb
General gift box
Package list:
1 * X400 Twins 400W balance charger
1 * USB charge cable
2 * Charge Connect cable
2 * Balance board
2 * Clip
1 * Stylus Pen
1 * User Manual