The TD610 intelligent touch screen charger employs the circuit that has maximum output power of 80Watts. The "AUTO" function can set the current automatically when charging or discharging. It can charge batteries like LiPo, LiFe, Lion, NiCd and NiMh batteries safely.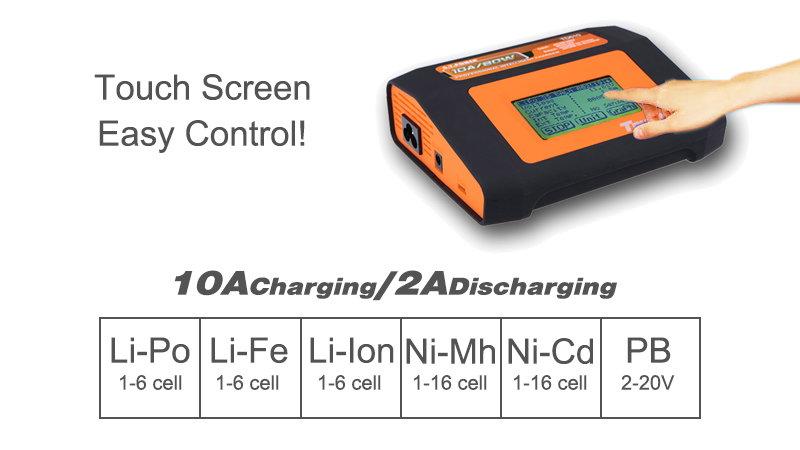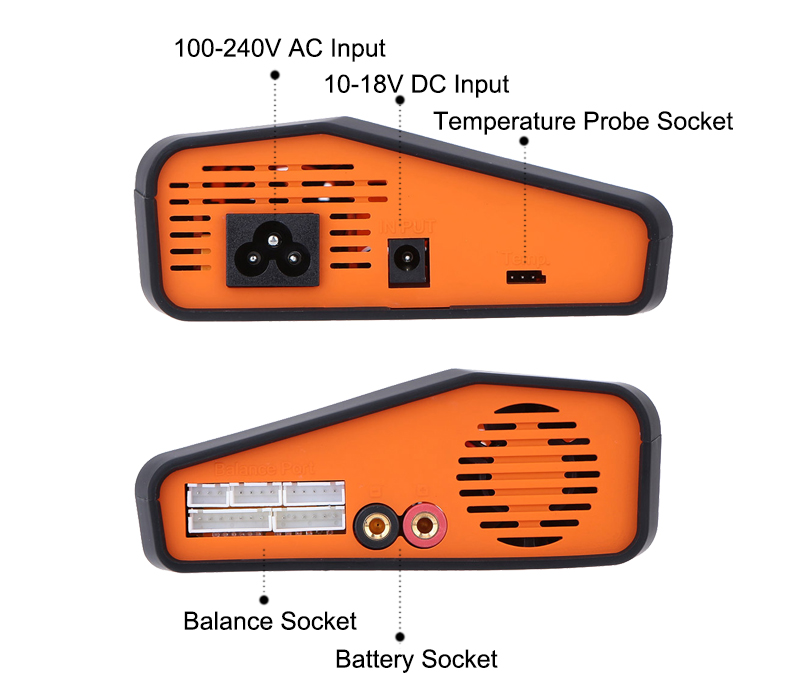 Features:
High Power and high performance circuit.
Balance voltage for Lithium battery pack.
Balance and monitor individual cells in process of discharging.
Adaptable for various types of Lithium battery.
Fast and storage mode of Lithium battery.
Maximum safety: delta-peak sensitivity, auto-charge current limit, capacity limit, processing time limit, temperature limit.
Cyclic charging/discharging.
Specifications:
Item brand: G.T.POWER
Item model: TD610
Input voltage: AC 100-240V / DC 10-18V
Charging power: Max.80W
Discharging power: Max.10W
Charge current range: 0.1-10.0A
Discharge current range: 0.1-2.0A
Balance current: max.200mA
Balance Tolerance: ±0.01V
LiPo/LiFe/Lion battery cell count: 1-6 series
NiCd NiMh battery cell count: 1-16 cells
Pb battery voltage: 2-20V
Discharge Battery: LiPo/ LiFe/Lion 3.0-4.2V/cell
Weight: 433g / 15.3oz
Size: 164 * 133 * 50mm / 6.5 * 5.2 * 1.96in
Package information:
Package size: 19.5 * 19.5 * 6.5cm / 7.7 * 7.7 * 2.6in
Package weight: 802g / 1.8lb
General gift box
Package list:
1 * TD610 80W balance charger
1 * AC Power supply cable
6 * Charge connect cable
1 * English user manual