Vehicle Coverage: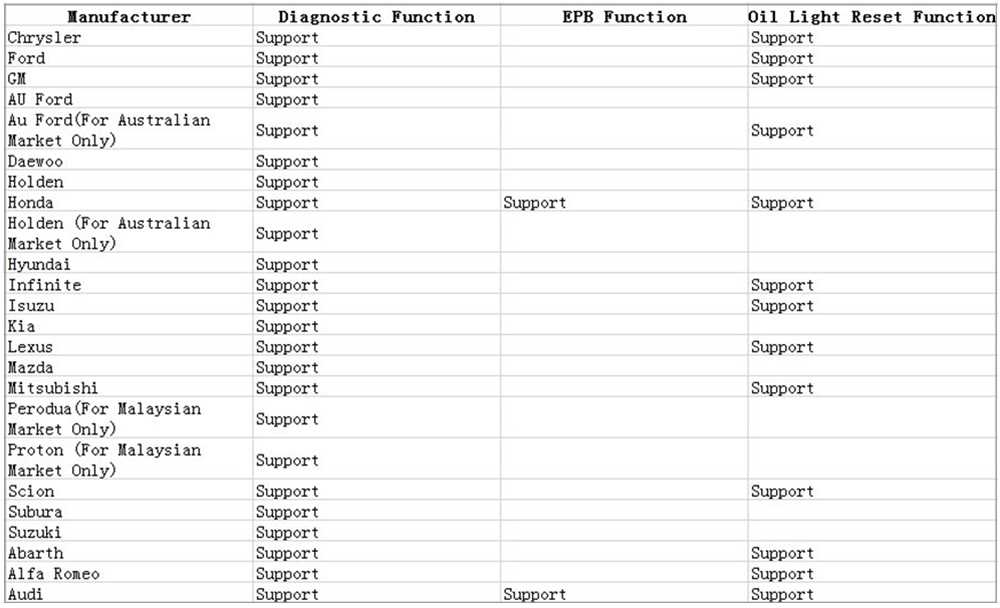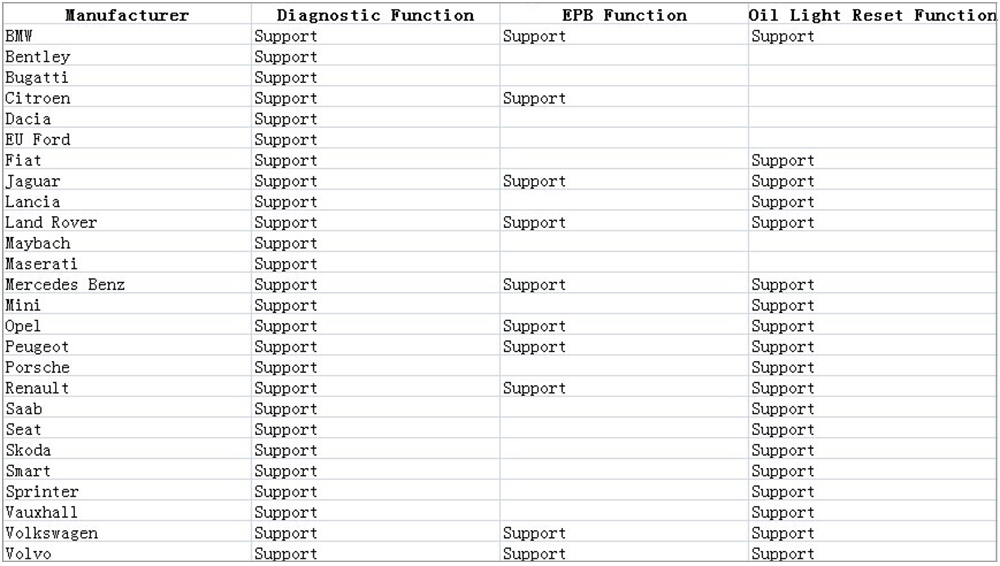 FOXWELL NT644, all system scanner with oil service reset & EPB function. It stands out in a variety of similar tools by delivering wider coverage of vehicles, more accurate diagnosis, more reliable performance and better user experience.
Features and Benefits:
1. Compatible with both OBDI and OBDII cars, SUVs, minivans, light-duty trucks sold worldwide.
2. Read and clear codes and turns off MILs of all systems.
3. Requests and records live sensor data.
4. Provides live data graphing.
5. Merges PID graphs for easy and intuitive diagnosis.
6. Displays freeze frame data.
7. Retrieves ECU information.
8. Supports all 10 OBDII test modes, such as live data, O2 sensor test, component test and more.
9. Enhanced OBDII Mode 6 functionality.
10. Code troubleshooters provide you faster and easier diagnosis.
11. Multilingual menu options and code definitions.
12. With 4.3" large TFT color screen and menu-driven operations.
13. Ergonomic design and ruggedly built for both shop and road tests.
Specifications:
Brand: FOXWELL
Model: NT644
Color: black + orange
Display: Backlit, 4.3", 480 * 272 TFT color display
OSD Language: English, French, Spanish, Korean, Japanese, Chinese
External Power: 8-18 Volts powered by vehicle battery
Working Temperature: 0 to 60℃
Storage Temperature: -20 to 70℃
Product Dimension: 20 * 10 * 4cm / 7.9 * 4 * 1.6in
Package Size: 33 * 22 * 8cm / 13 * 8.7 * 3in
Package Weight: 1500g / 53oz
Package List:
1 * NT644 Scan Tool
1 * Software CD
1 * Memory Card(included)
1 * USB Cable
1 * Diagnostic Cable
1 * User Manual