Steelmate: Think safety think Steelmate


Intelligent Tracking System + Selfie Remote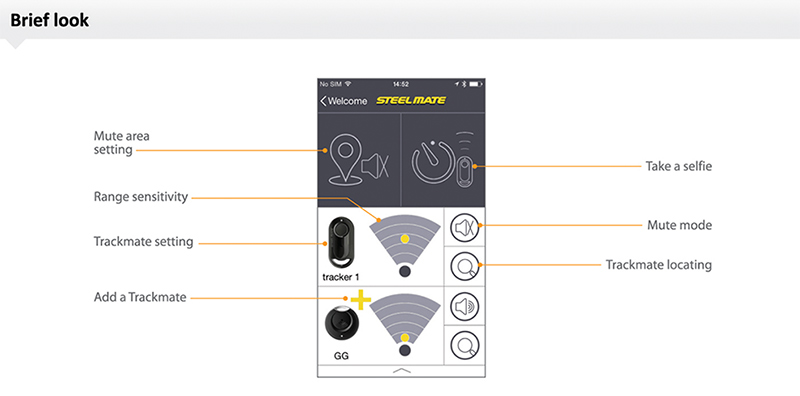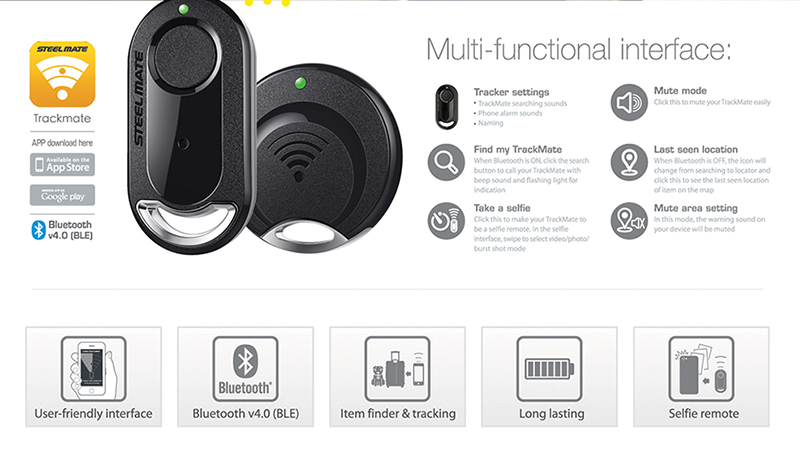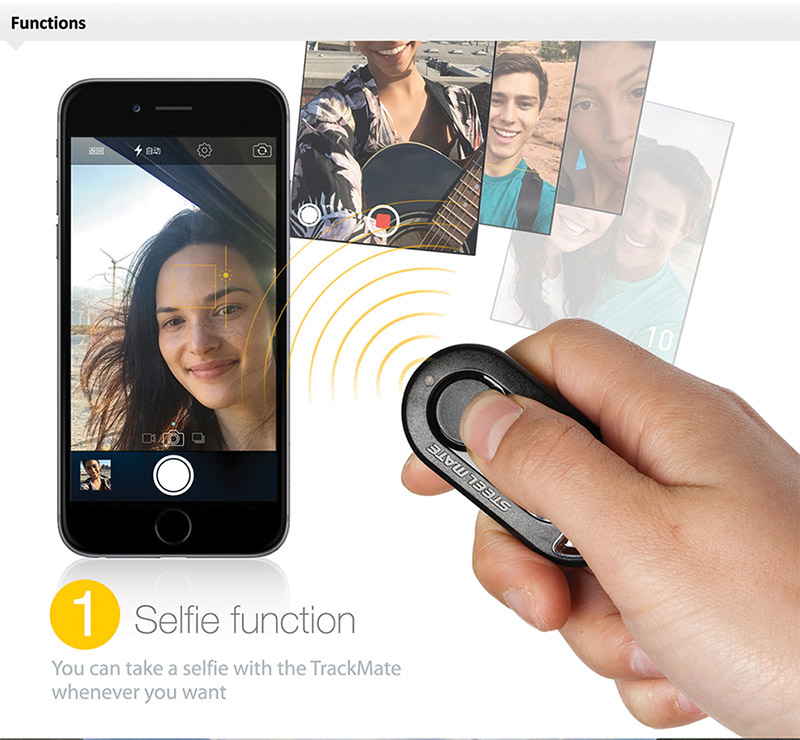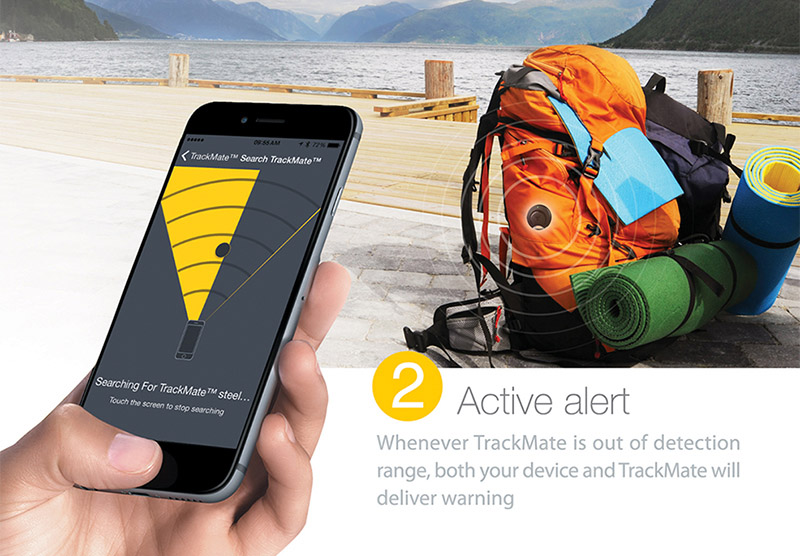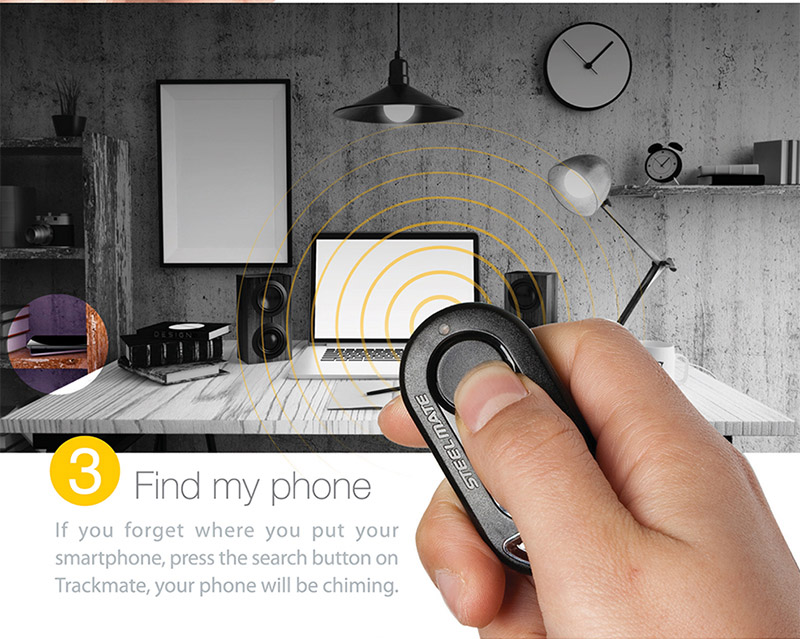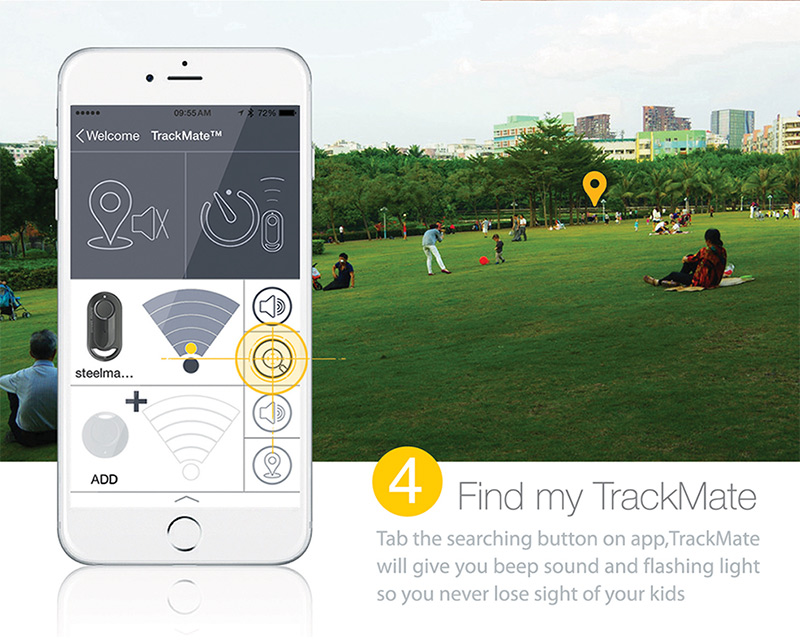 Trackmate i880 is a professional Intelligent Tracking System with a selfie function adopting BT V4.0 technology. It helps to locate your lost or misplaced belongings easily through APP at anywhere and anytime. Attach the Trackmate to your valuable belongings and you will receive an immediate alert from both Trackmate and smartphone if it gose beyond the detection range. The last seen location of the item will be shown on the map helping you to identify the whereabouts easily.
Note:
Compatible with for iPod Touch(4th generation)
for iPhone6, for iPhone 5S, for iPhone 5C, for iPhone5, for iPhone 4S, for iPhone 4
for iPad mini, iPad air, iPad4, iPad3, iPad2
Key Features:
1.
Handy keychain design.
2.
DIY installation.
3.
BT V4.0 technology.
4.
Compatible with for iOS Smartphone.
5.
Item finder & tracking. Adjustable range sensitivity. Display on a map.
6.
Support selfie funcion(only available on primary OVAL TrackMate).
7.
LED visual indication.
8.
Replaceable and long lasting battery.
Functions:
Active alert
whenever TrackMate is out of detection range, both your device and TrackMate will have alert for warning.
Find your TrackMate
tab the searching button on app, TrackMate will give you beep sound and flashing light whenever it is in the range.
Find your device
press the button on dominant TrackMate, your device will be chiming for action.
Last seen location
tab the location pointer button on app to see the last location of your item on a map.
Personalized setting
to edit the name, icon, range sensitivity, alert repeat and sound tunes.
Selfie remote
the primary OVAL TrackMate support selfie fuction.
Smartphone mute alert & TrackMate mute alert
General:
Brand: Steelmate
Model: i880
Color: black
Material: plastic
Package size: 15 * 10.5 * 2.5cm / 6 * 4 * 1in
Package weight: 90g / 3oz 
Technical Specifications:
Operating voltage: 3V ±0.2V
Operating current: ≤50uA
Operating temperature: -10℃~+50℃
Battery type: CR2032
Package List:
1 * Primary Oval TrackMate
1 * Secondary Round TrackMate
1 * User Manual