JISIWEI S+ is the first vacuum cleaning robot with a built-in HD camera and WiFi. Wherever you are with a smartphone or a tablet, S+ 's camera will show you any event in your home. Via the cloud service you can take, store and share pictures. It is a child or pet monitor that you can view from across the globe. S+'s motion detection can protect homes against theft or trespassers by sending an alarm to your phone. S+ looks very simple and classy. With a dual-mode anti-scratching system, auto-recharging, seven cleaning paths, and IMD material cover, S+ is perfect for vacuuming and sweeping.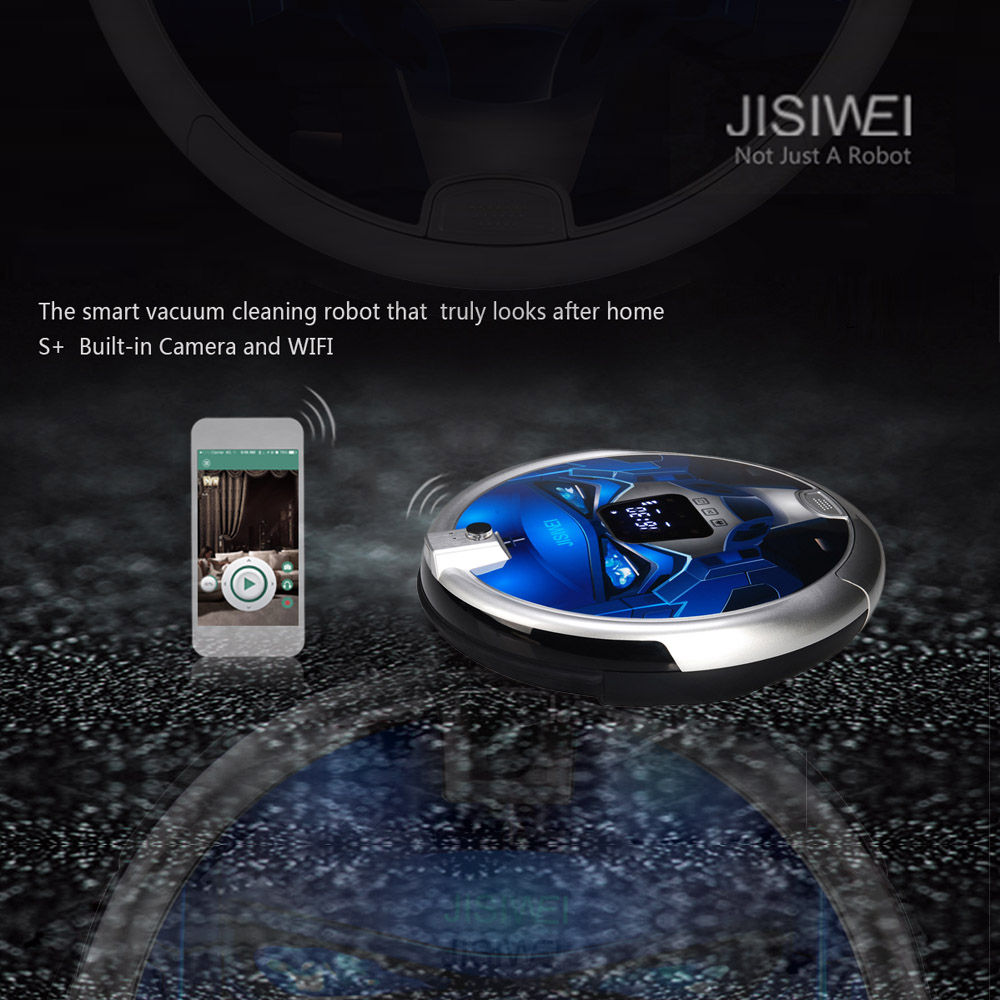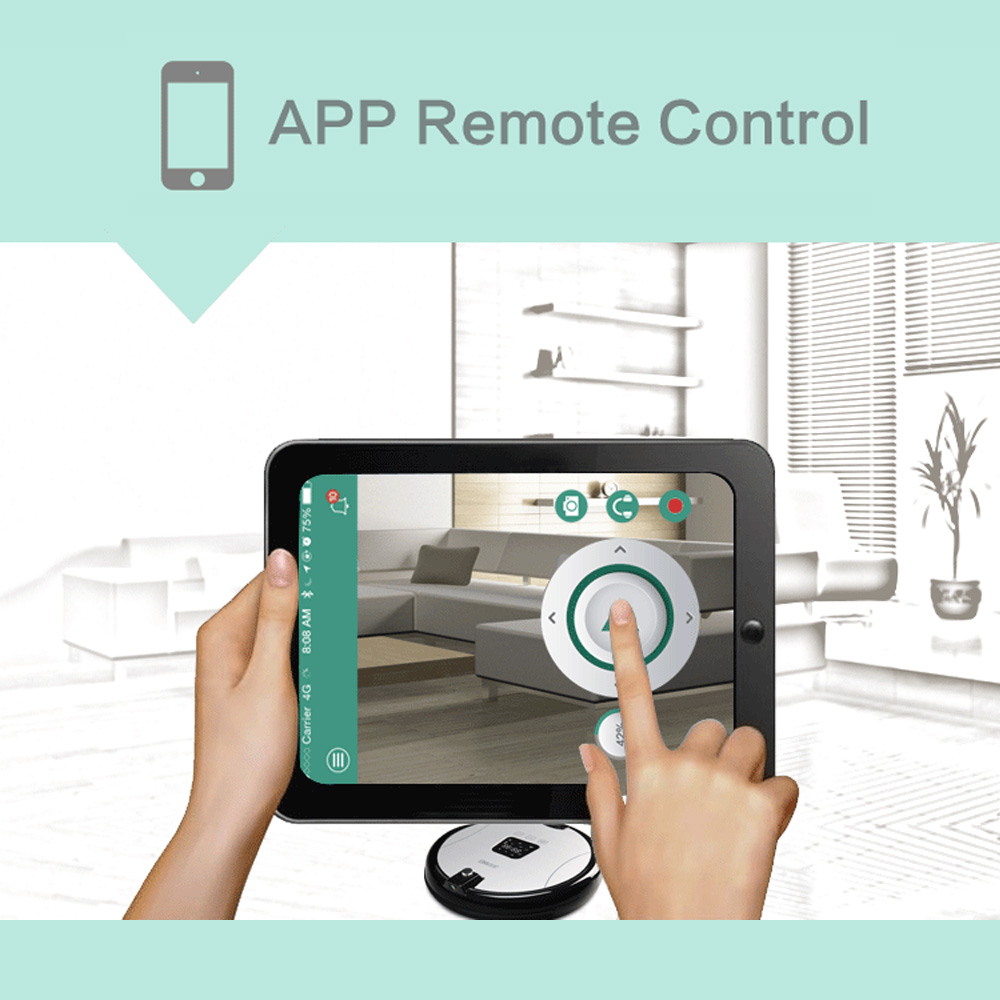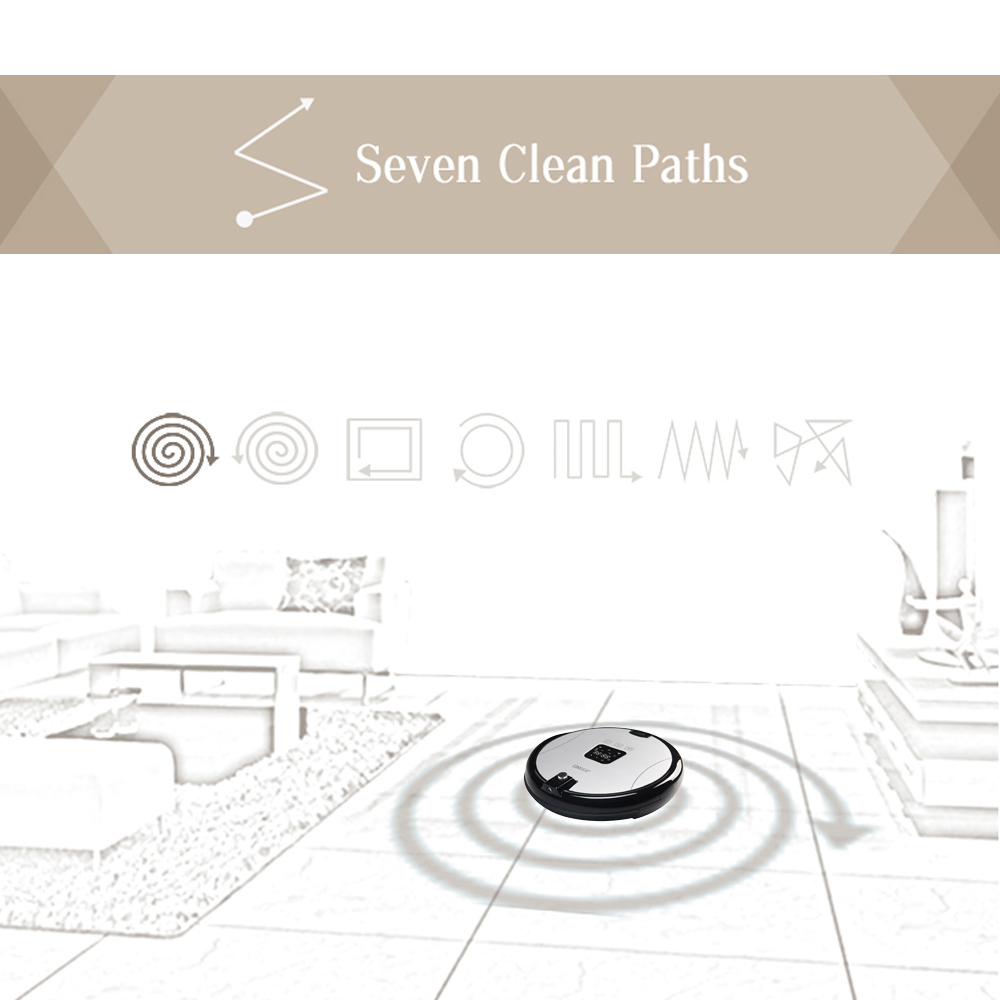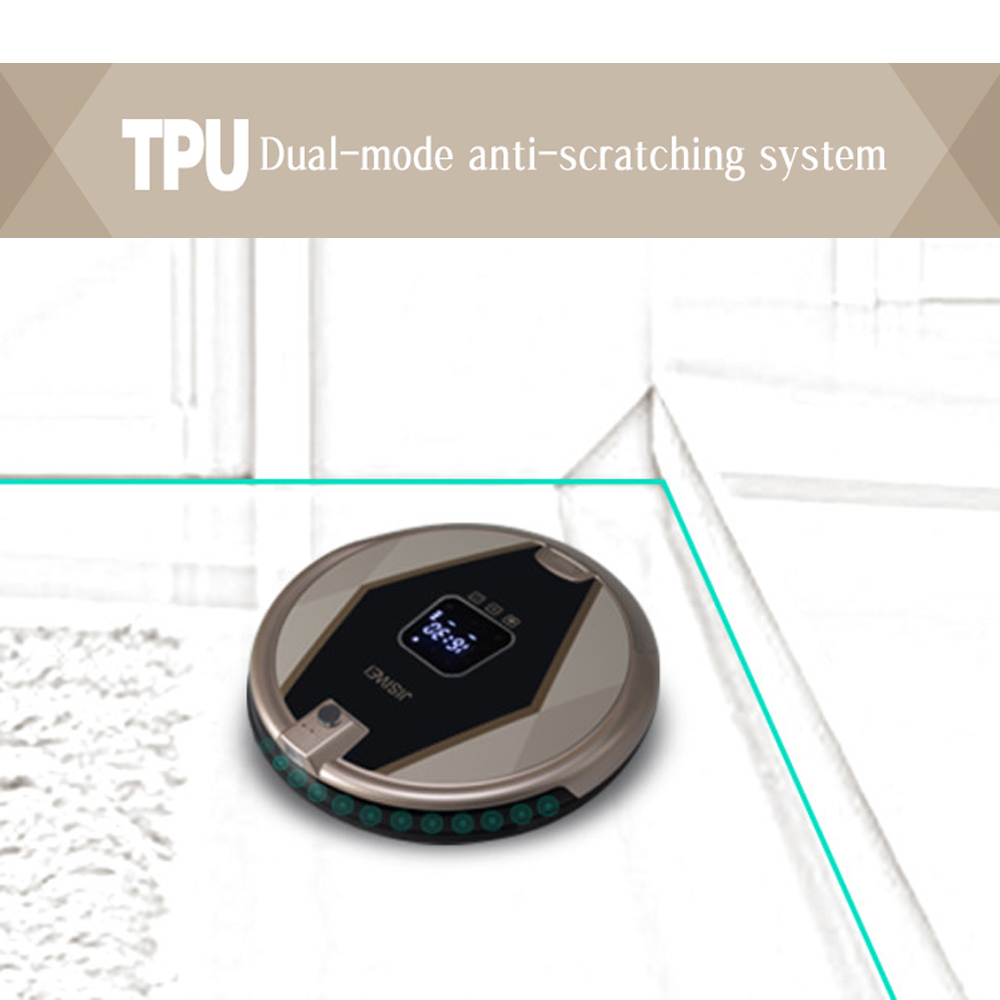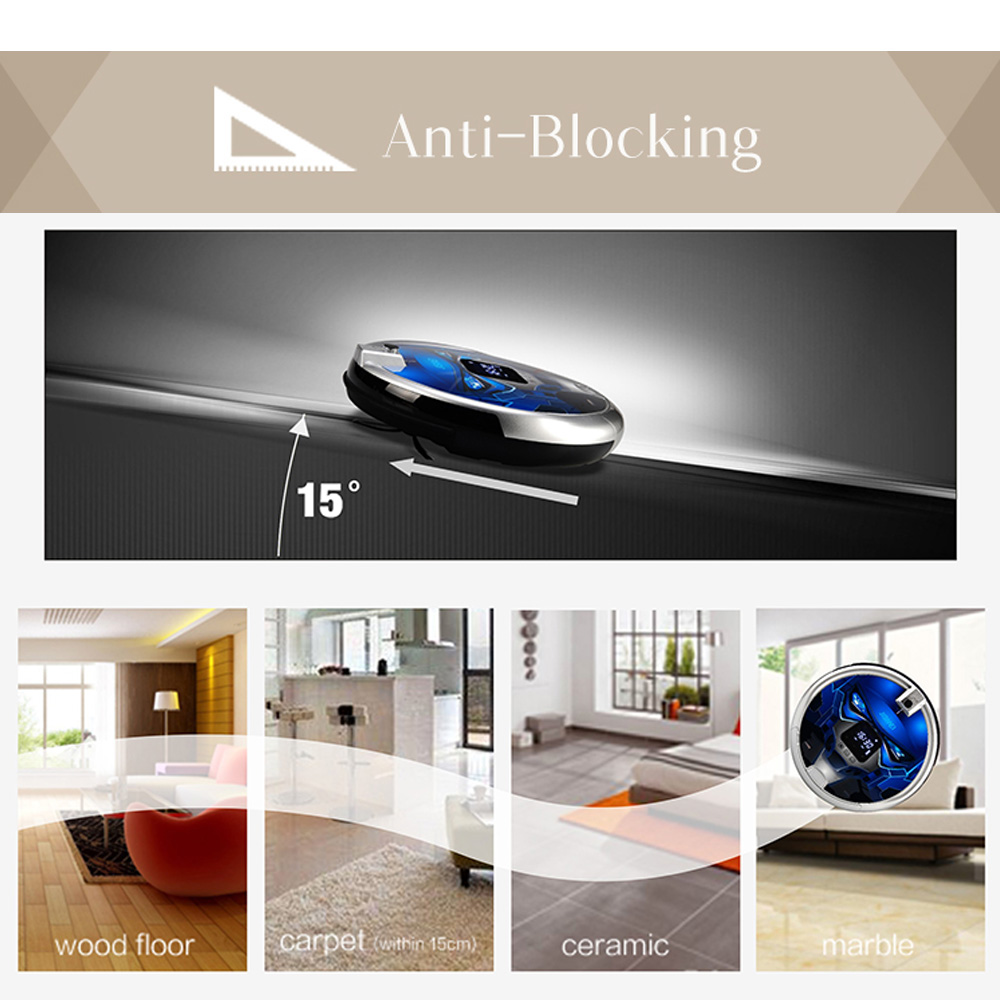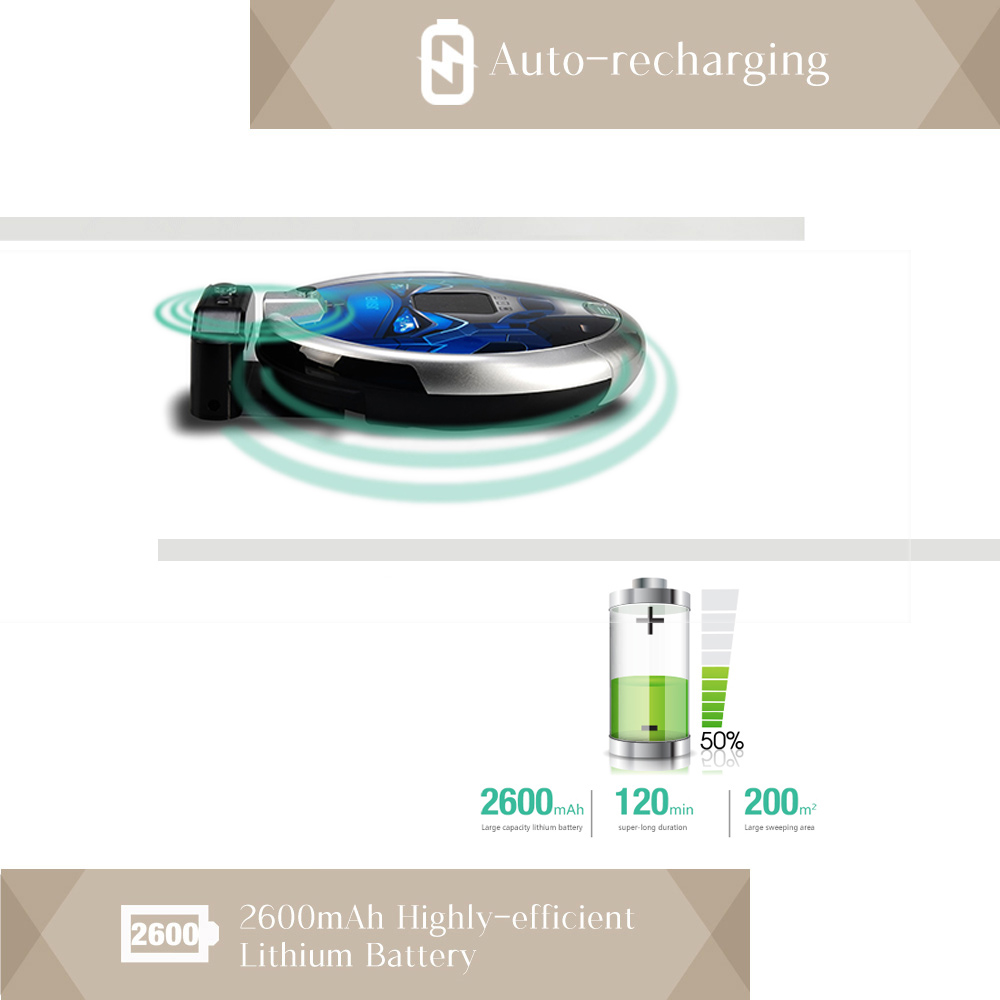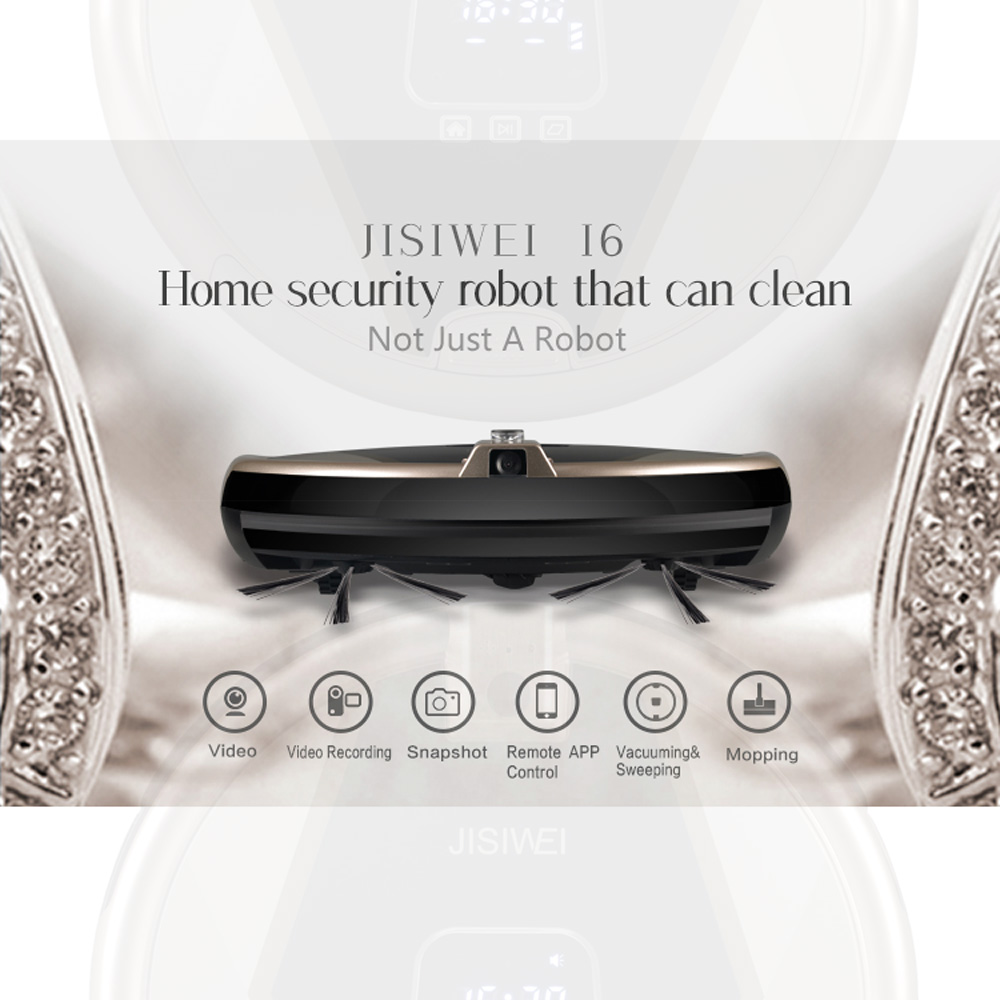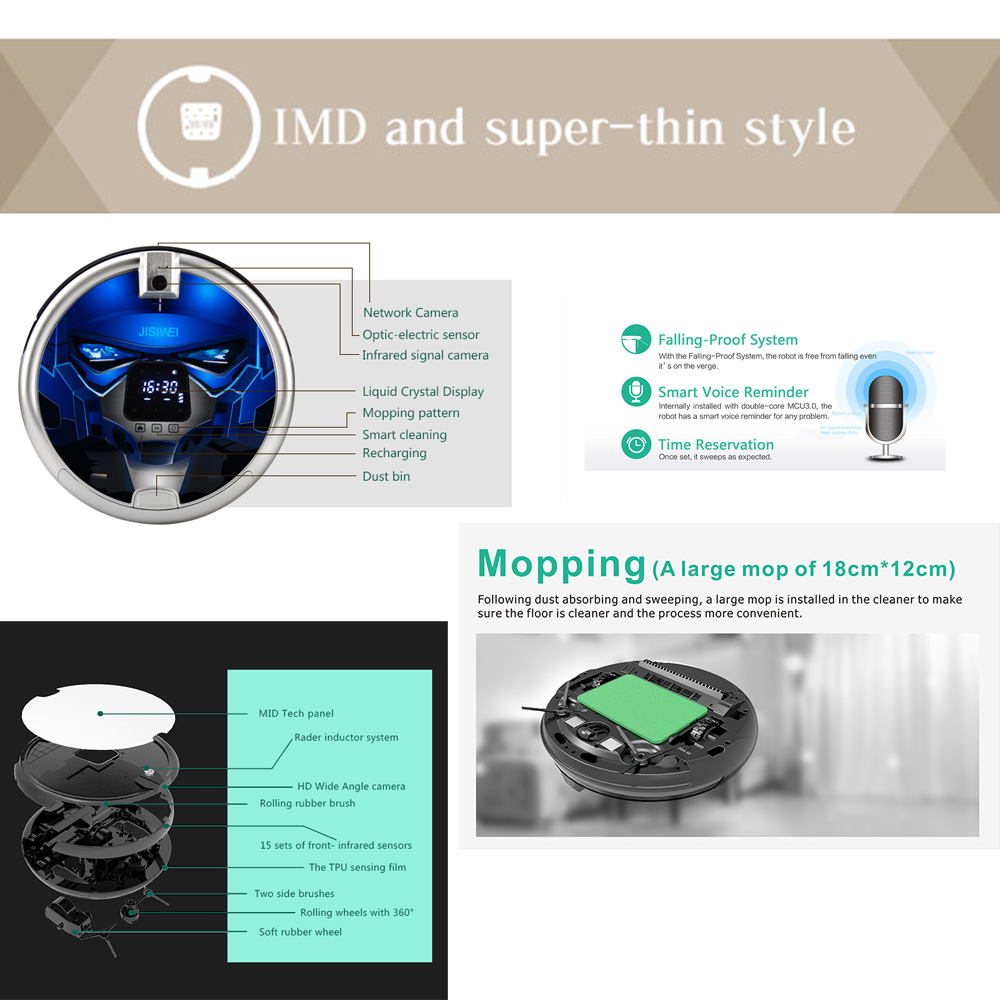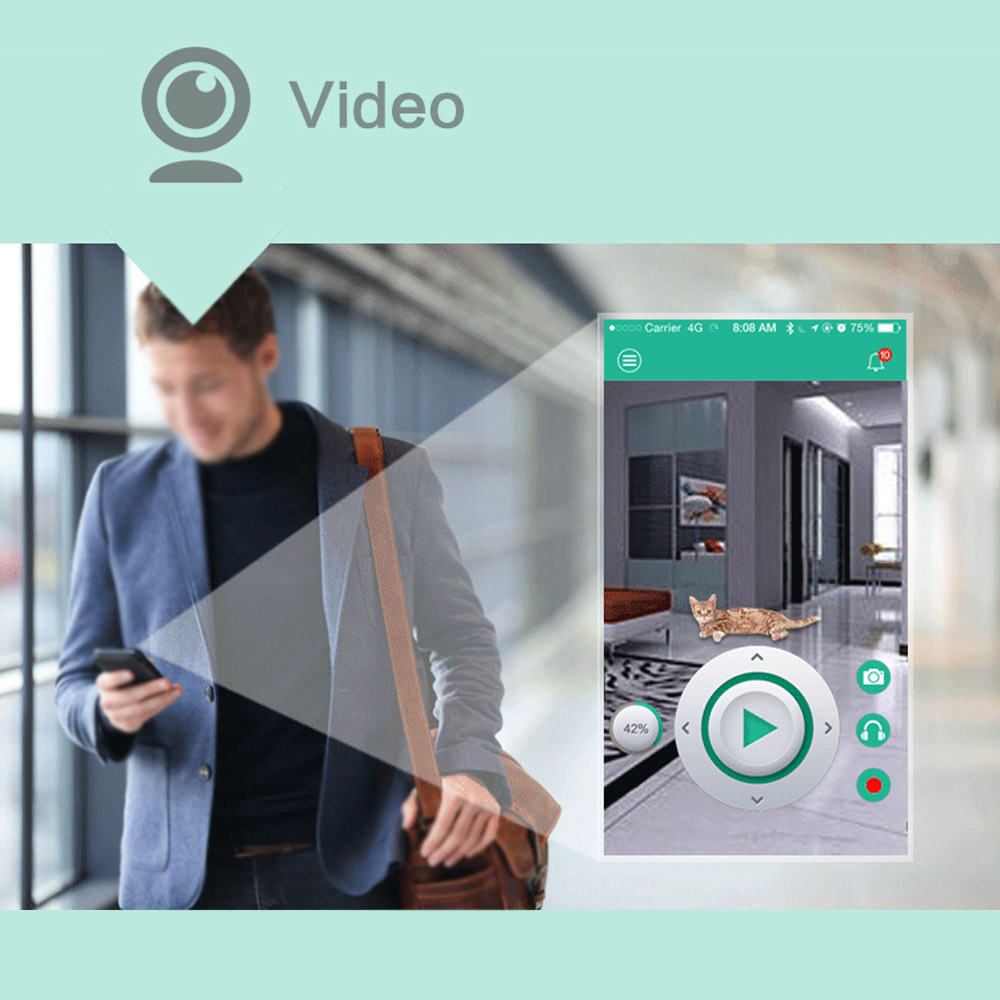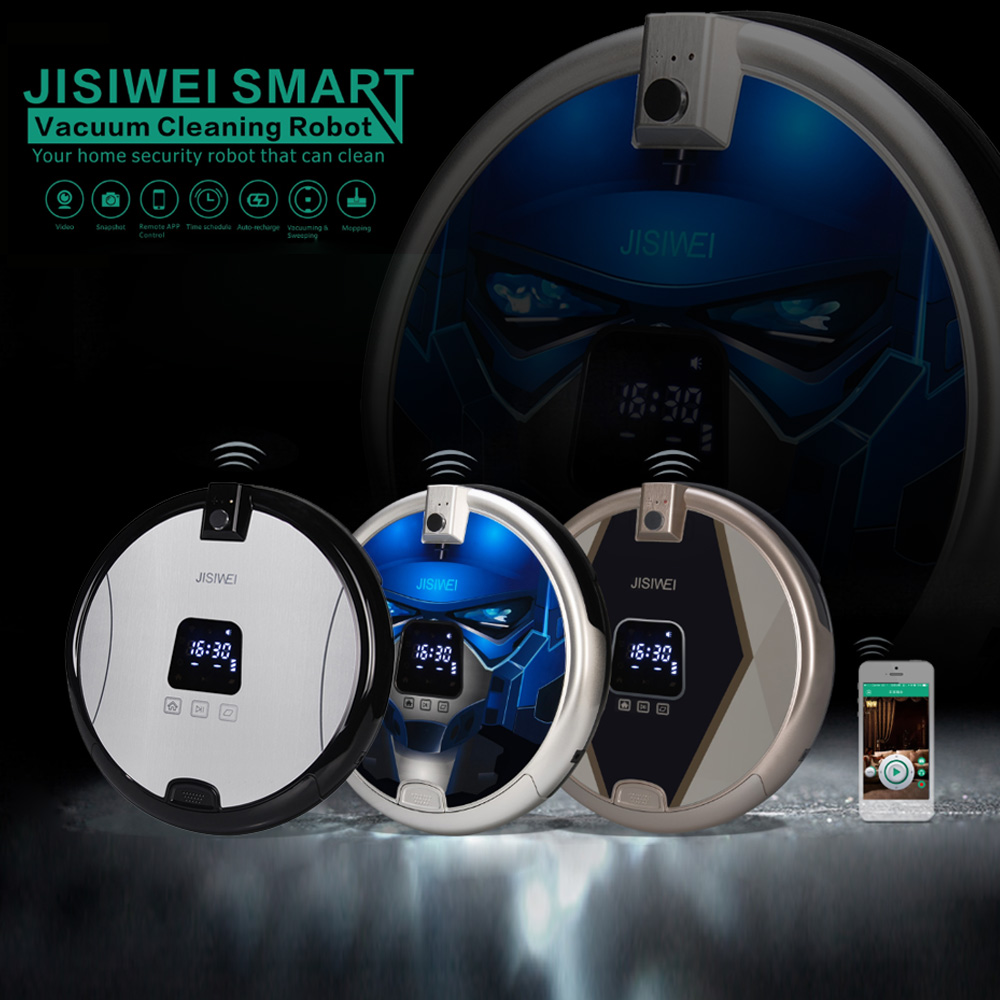 Features: 
Remote APP control both for iOS and for Android.
Built-in HD camera, snapshot & video recording, real time observing your house.
Automatically cleaning, vacuuming, mopping and charging.
Intelligent dust collection and floor sweeping, quad-core MCU4.0 chip controls, three-stage cleaning, three cleaning modes, cleaning scheduling. 
Safeguarding your family and pets as well as stealing-proof, keeping an eye on the safety of your family and your assets, your smart phone will alarm in case of burglary in your house.
Anti-drop, anti-blocking, anti-crash, intelligently move on the slope(15 degree) and prevent stuck.
Support intellectual Cloud service, valuable moments could be stored in Cloud and shared in cyber communities. 
7 sweeping paths and lengthen 30% of the side brush, 360 degree thoroughly cleaning.
Voice reminder in a lovely voice, participating in every single merry moment.
With the remote APP control in your smart phone, every inch of your house could be reached. 
Built-in a large mop of 180mm*120mm to make sure the floor is cleaned and the process more convenient.
High-efficient durable 2600mAh Lithium battery, with the endurance of 120 minutes and sweep 200 square metres once time.
Unique TPU dual intelligent motion detection system prevents damage your furniture and robot itself. 
LED large screen display: time, power, Wi-fi signals and sweeping mode display.
Even if you are at work or on business, you could take care of your family and pets at any time and have an idea what's going on in your house.
Specifications:
Brand: JISIWEI
Model: S+
Type: Robot cleaner
Scope of application: Wood, planks, marble, tiles
Working voltage: 14.8V
Power: 24W
Noise: 20/50dB
Dust bin capacity: 500ml
Remote control: Wifi, 3G, 4G
Battery type: Power Li-ion battery
Battery capacity: 2600mAh
Charge time: 4 hours
Working time: 2 hours
Controlling: APP/Infrared remote
Distance for controlling: Within network/within 7m 
Using area: 50-200㎡
APP systems: for Android & for iOS
Camera angle: 120 degree wide angle lens
Internet camera pixels: 100 million pixels
Video resolution: 1080p
Color: Blue, gold, silver (optional)
Plug: US, EU, UK (optional)
Diameter: 35cm / 13.77in
Height: 8.5cm / 3.34in
Item weight: 2559g / 5.640Lb
Package size: 48 * 45 * 17.5cm / 18.89 * 17.71 * 6.88in (L * W * H)
Package weight: 4000g / 8.818Lb   
Package List:
1 * Main unit S+
1 * Charging dock with adapter
1 * Infrared remoter
1 * Bristle brush
2 * Side brush
1 * Cleaning tool
1 * Filter
2 * Clean mopping cloths
1 * User manual(English)