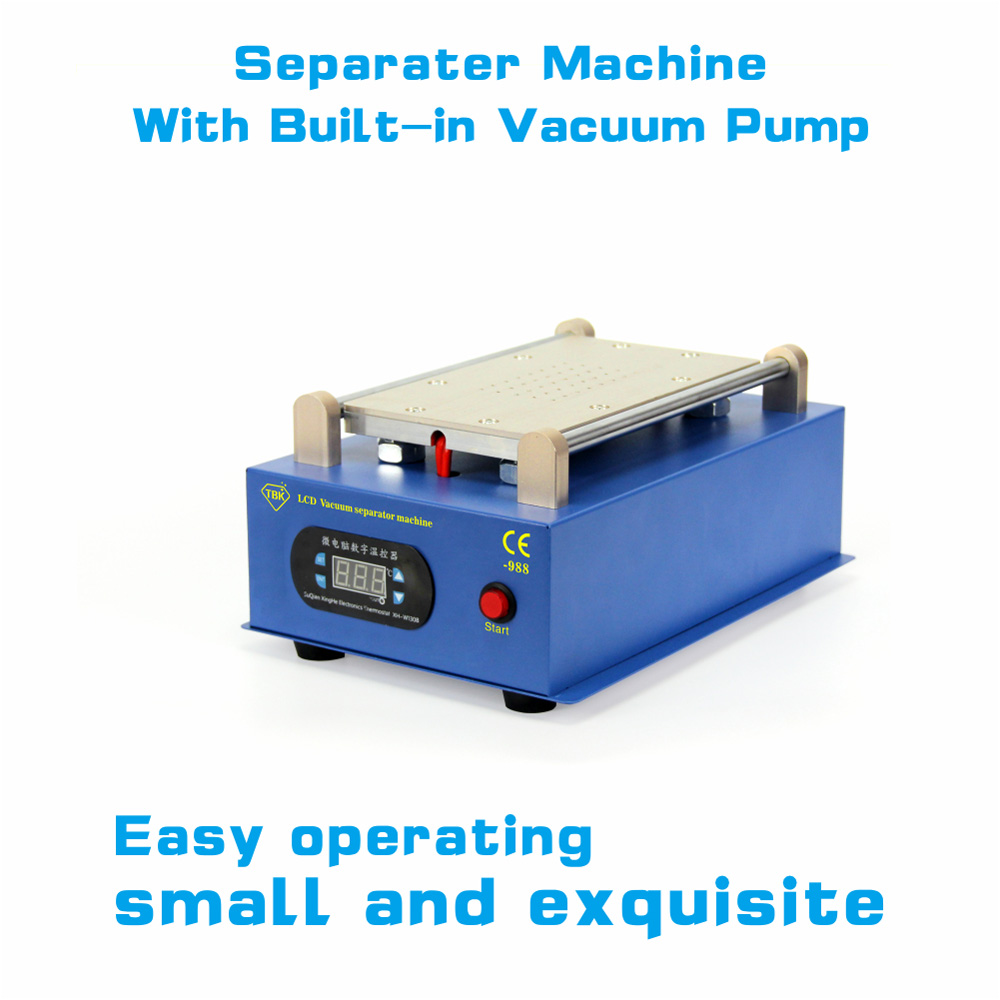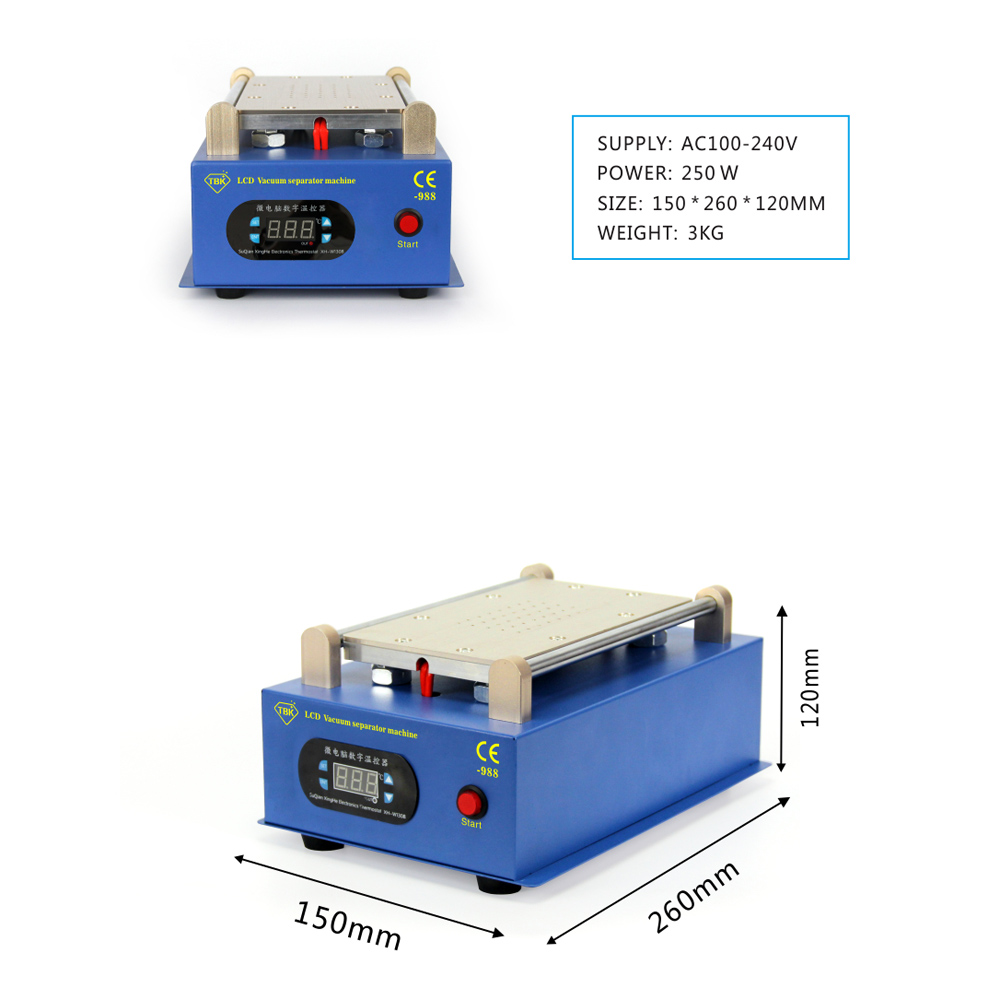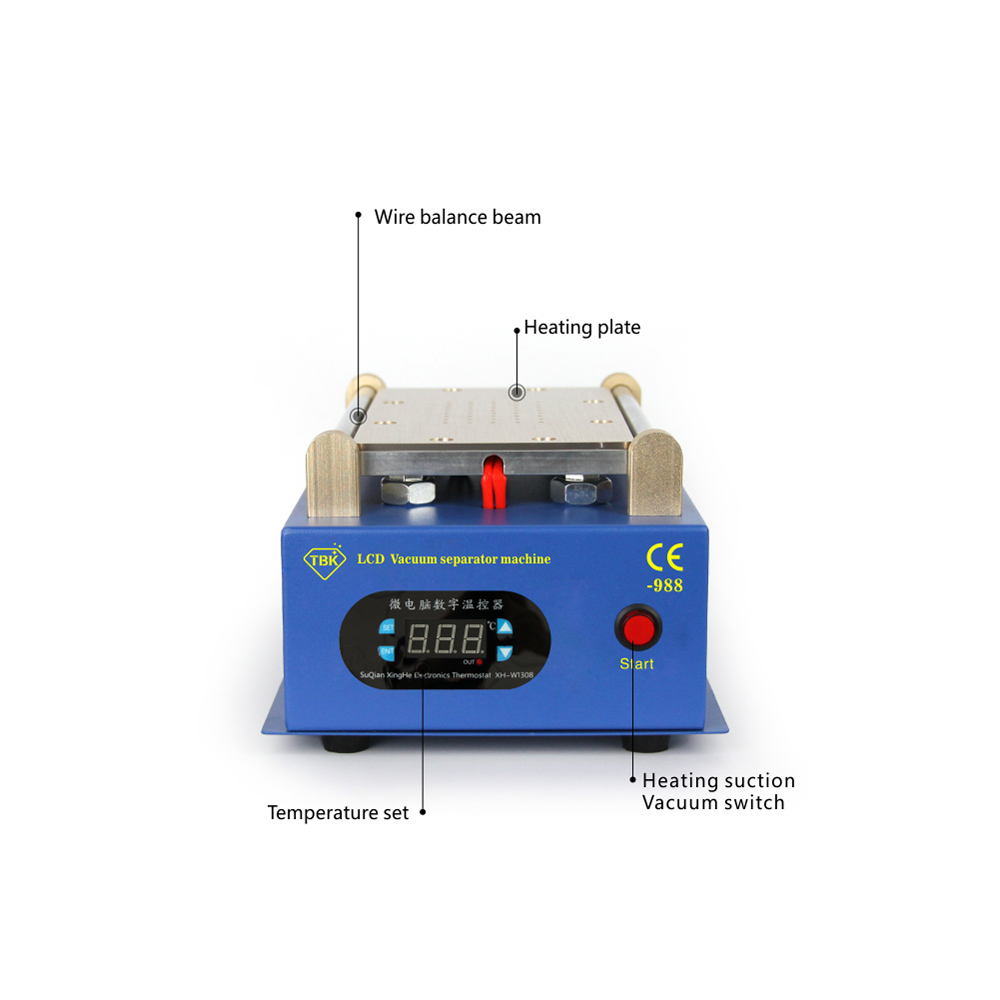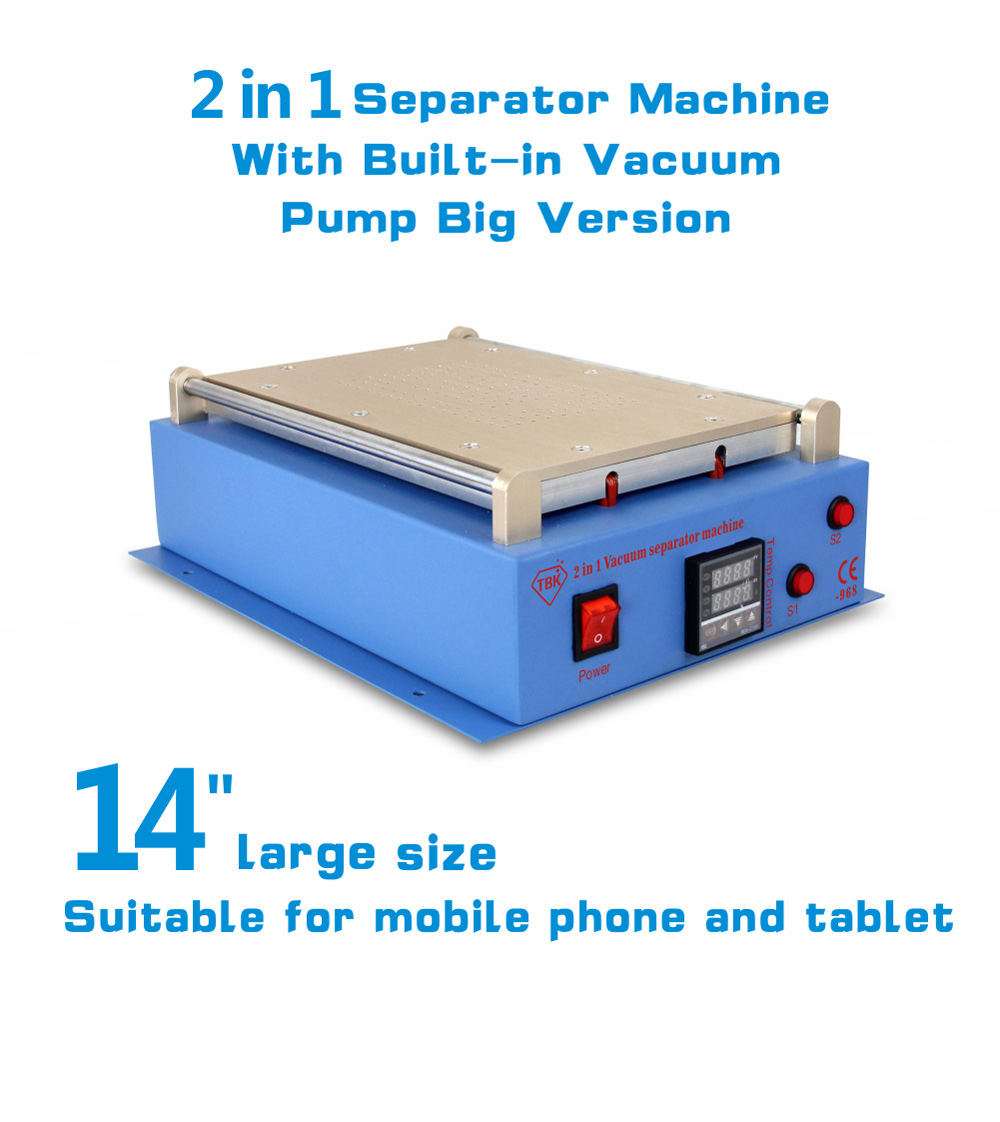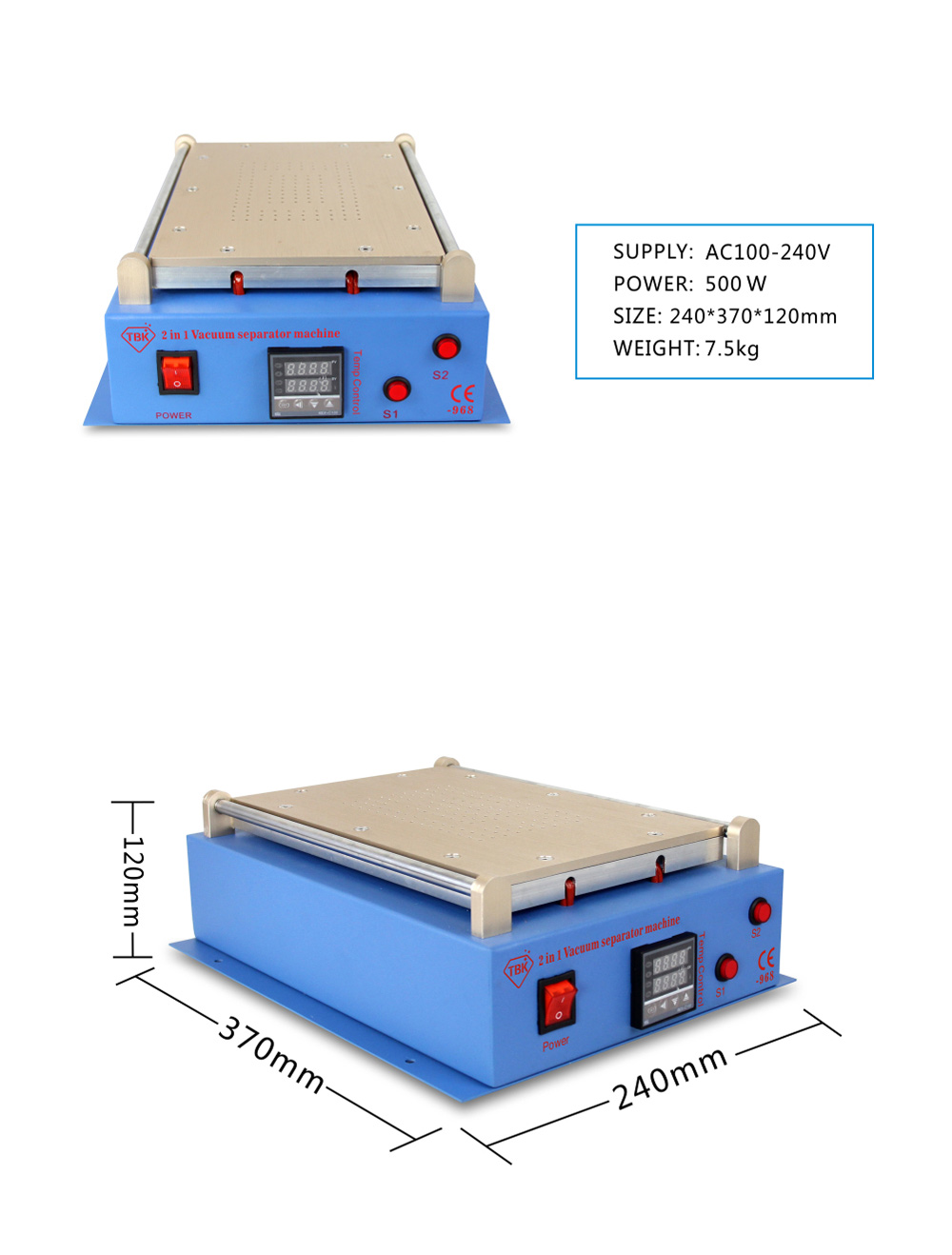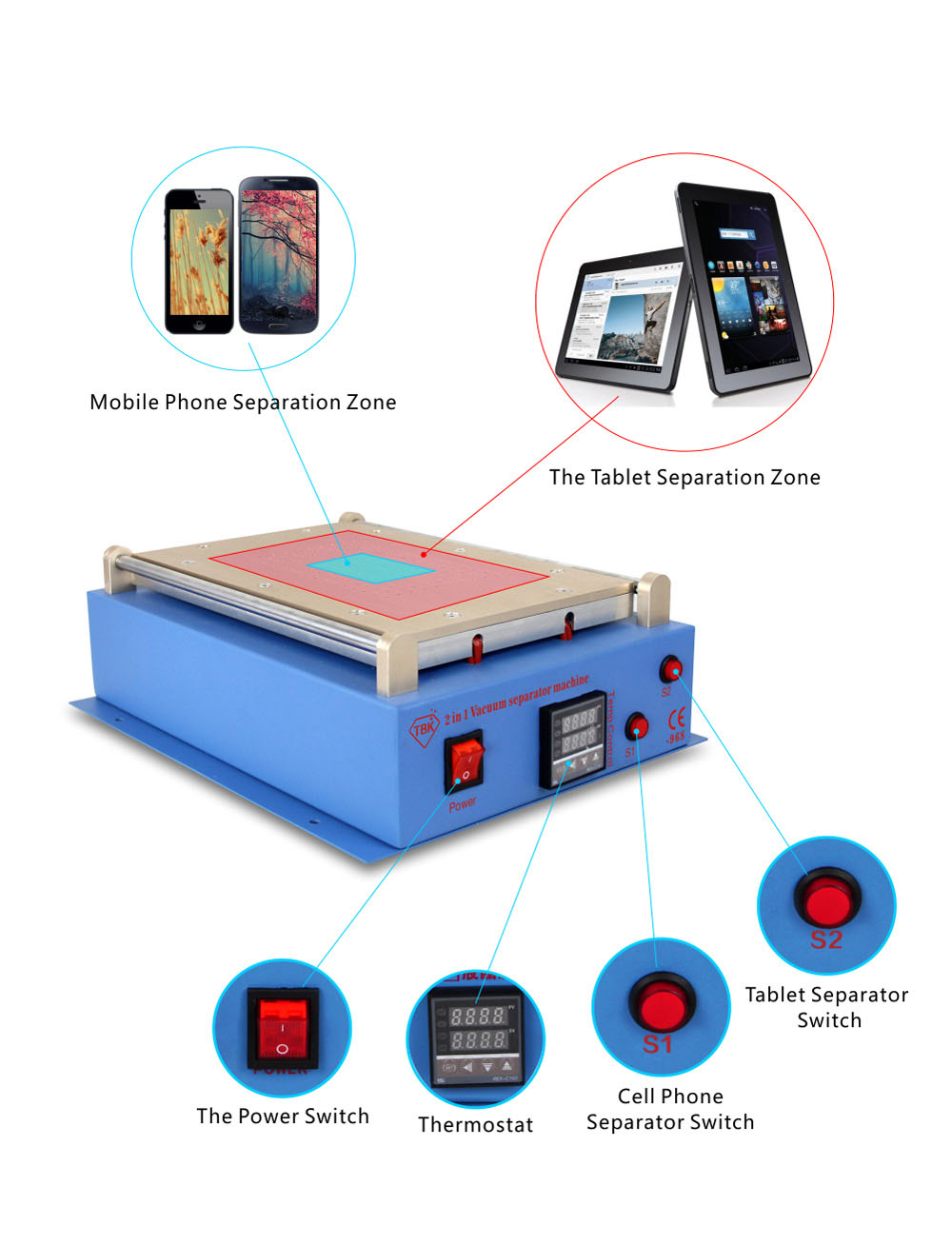 With the vacuum separator, you will not be worried about your damaged screen of mobile phones or tablets. It helps to separate the LCD and glass and you have no need to replace the whole display part of your phones or tablets which can save money for you. Several buttons to operate, easy to use.
Features:
2 kinds of vacuum separator for your choice: One is specially designed for separating damaged LCD screen of mobile phones. The other one is 2 in 1 separator which is both suitable for mobile phone or tablet screen separating.
Built-in vacuum pump, the screen is forced to attach to the machine firmly because of pressure difference, no additional holding clamp required.
Automatic heating. With the thermostat you can set required temperature. Temperature is clearly displayed, convenient to read.
With this machine, no need to replace the whole display part of phones, you can save much money.
Low noise, stable performance, several buttons to operate, easy to operate.
The damaged screen is convenient to collect which is environmentally friendly.
Come with silicone pad to avoid air leak which ensures great vacuum effect.
Suitable for iPhone/Samsung/HTC phones or tablets.
How to use:
Turn on the power switch.
Set the temperature to 80°C.
About 1-2 minutes, the temperature of the heated plate reaches 80°C.
Put the silicone pad on the heated plate holes to holes.
Put the screen downwards to the holes of the heated plate.
Turn on the vacuum switch.(2 in 1 separator: S1 for phone, S2 for tablet)
After the screen is sucked tightly, use the steel wire(not included) to separate the LCD and glass.
Remove the LCD and the separation process is finished.
Note:
If the screen is damaged badly, you can fix the screen with heat resistant tape(not included) before separating.
Specifications:
Type: Type 1(Separator for Phone Only) / Type 2(2 in 1 Separator) (optional)
Plug Type: EU / US(optional)
Material: Coated Iron Plate + Aluminum Alloy
Power Supply: AC100-240V
Power: 250W(separator for phone only) / 500W(2 in 1 separator)
Separator for phone only:
Item Size: 15 * 26 * 12cm / 5.9 * 10.2 * 4.7in
Item Weight: 3kg / 105oz
Package Size: 31 * 21 * 18cm / 12.2 * 8.3 * 7.1in
Package Weight: 3.4kg / 119.9oz
2 in 1 separator:
Item Size: 24 * 37 * 12cm / 9.4 * 14.5 * 4.7in
Item Weight: 7.5kg / 264.5oz
Package Size: 40.5 * 30.5 * 17cm / 15.9 * 12 * 5.7in
Package Weight: 8.7kg / 306.9oz
Package List:
1 * Separator
1 * Power Line
1 * Silicone Pad