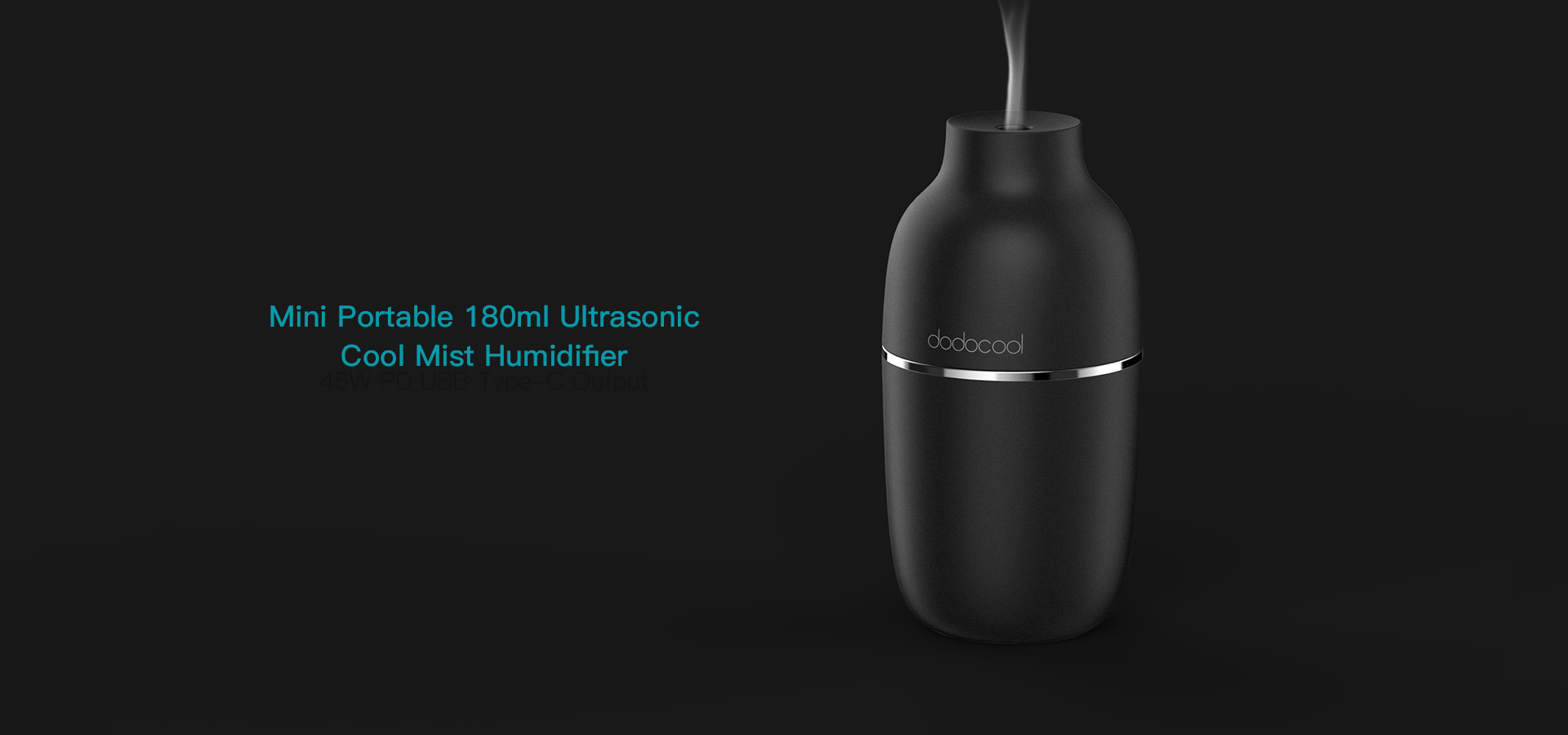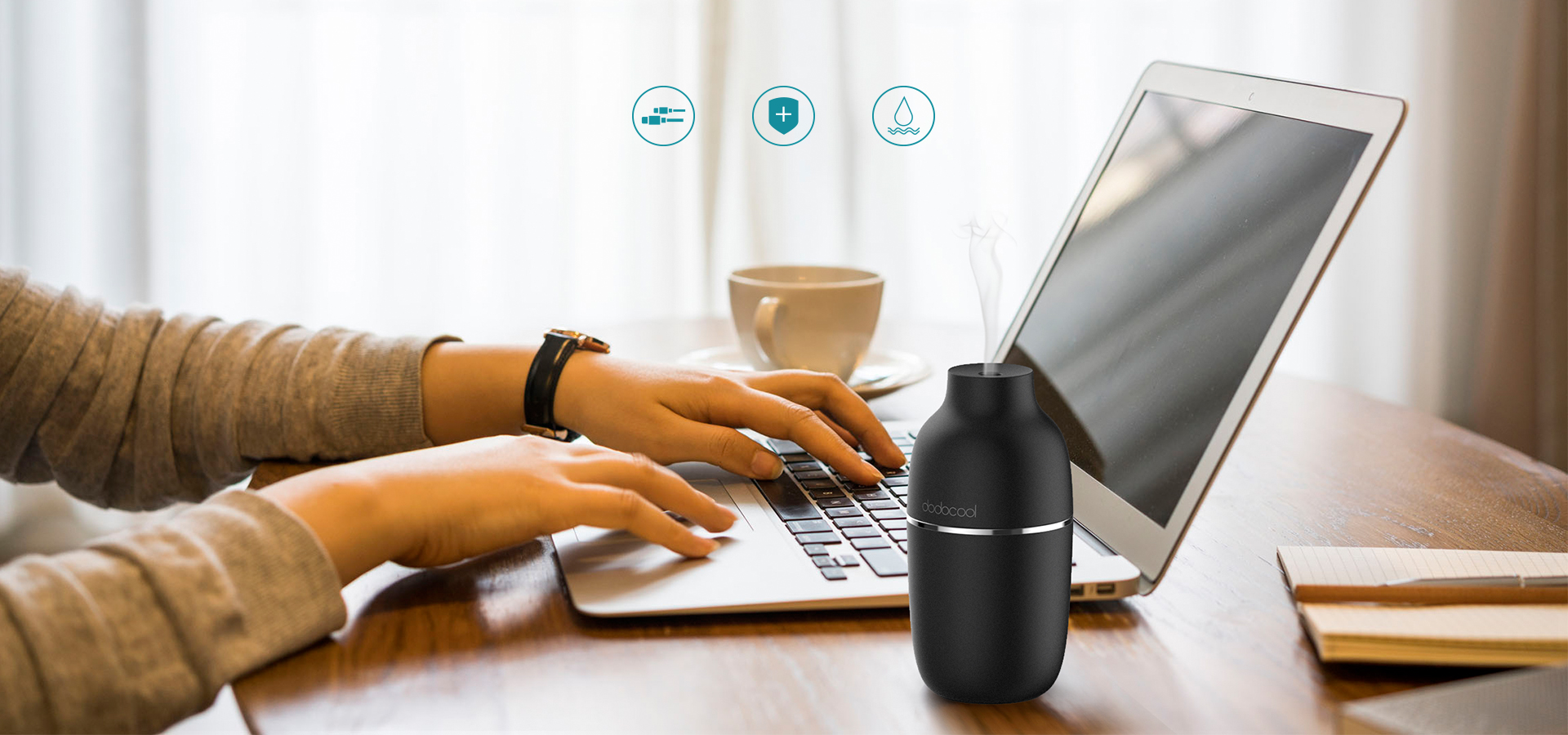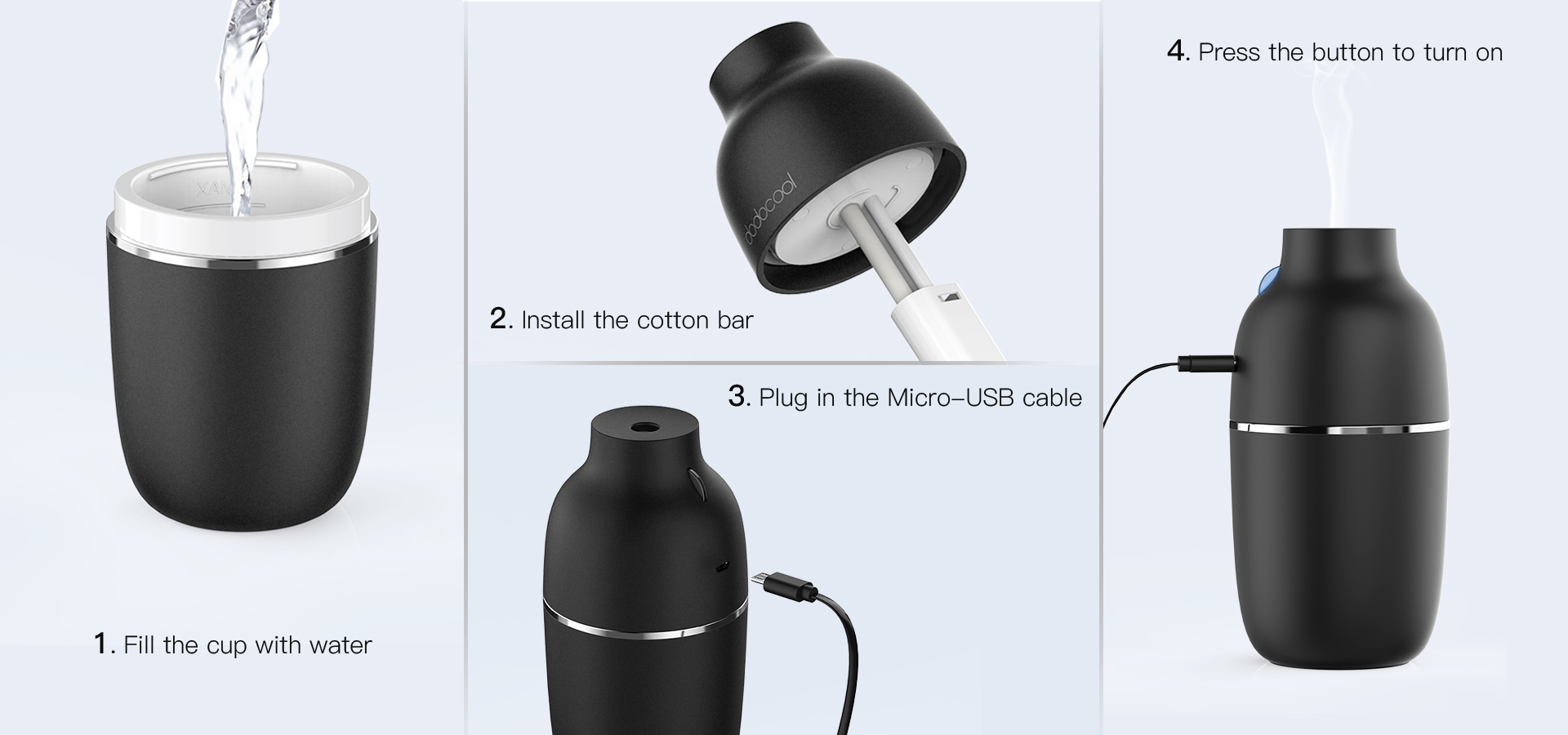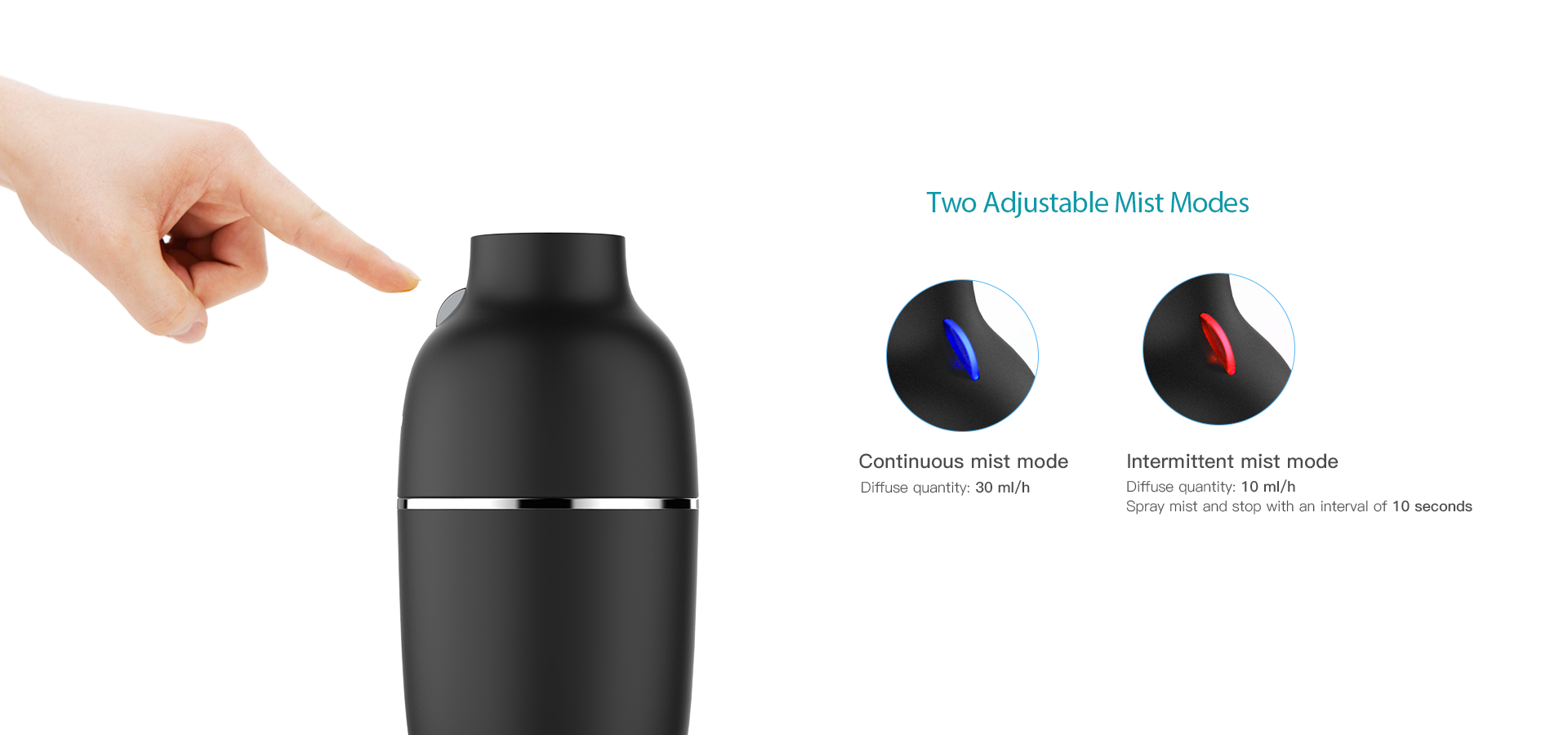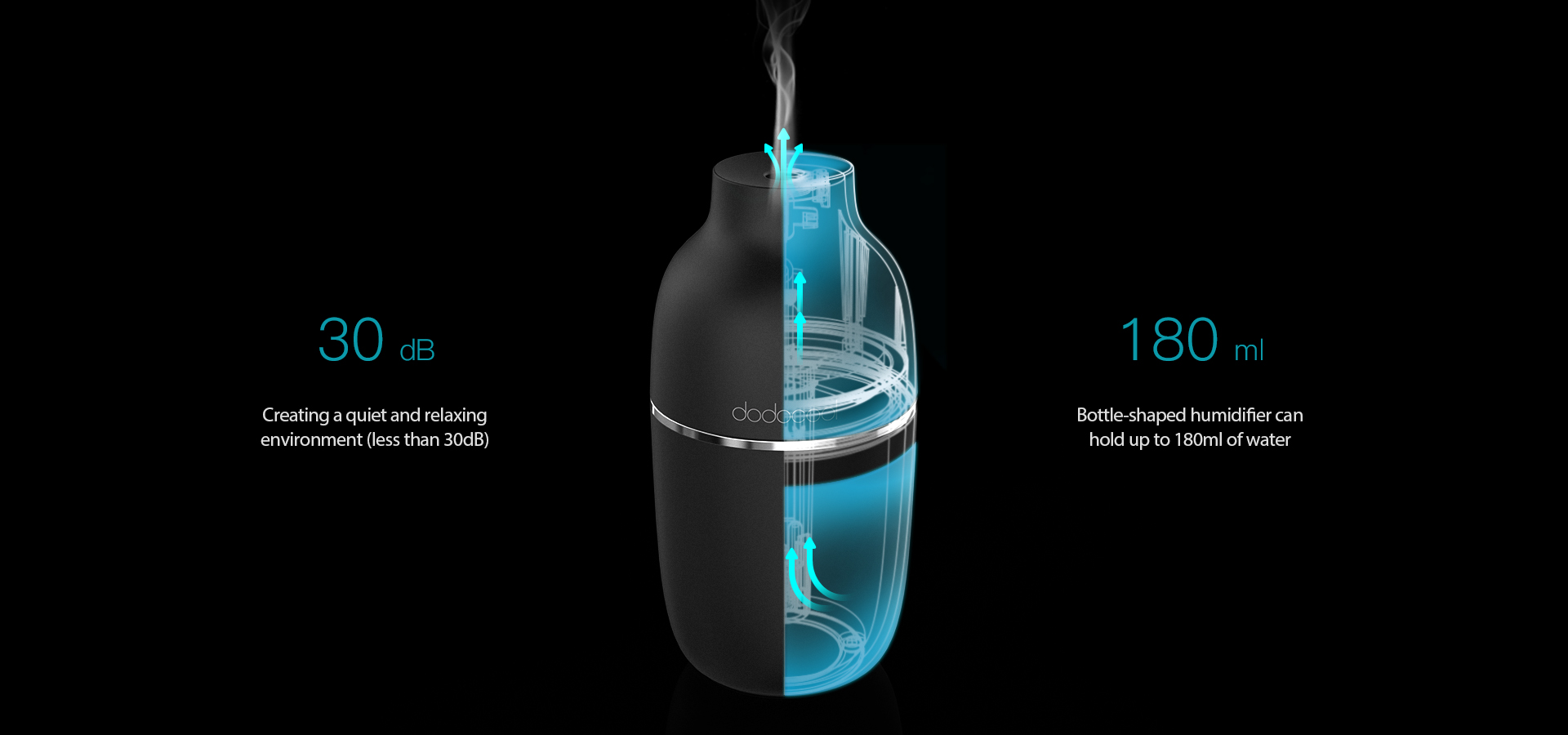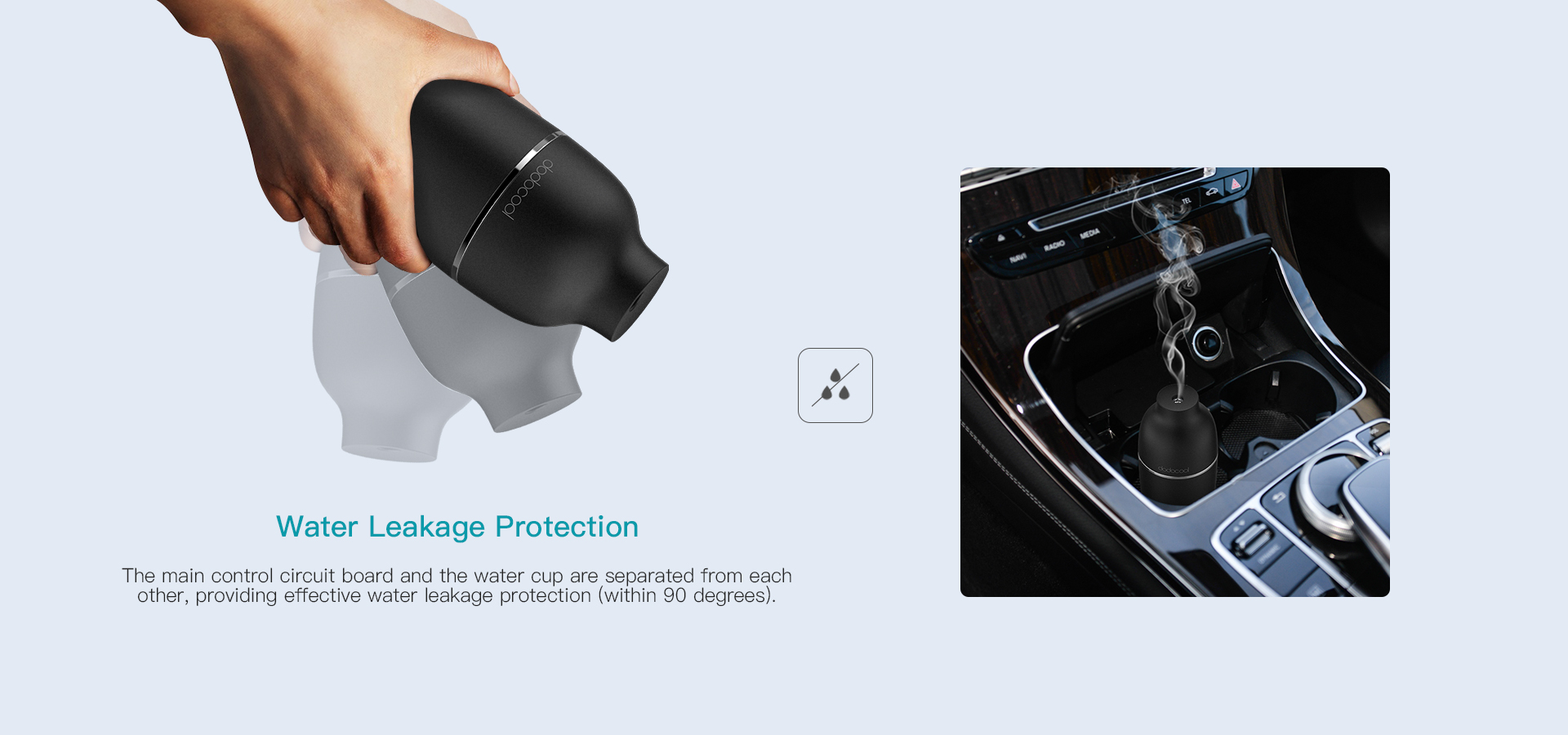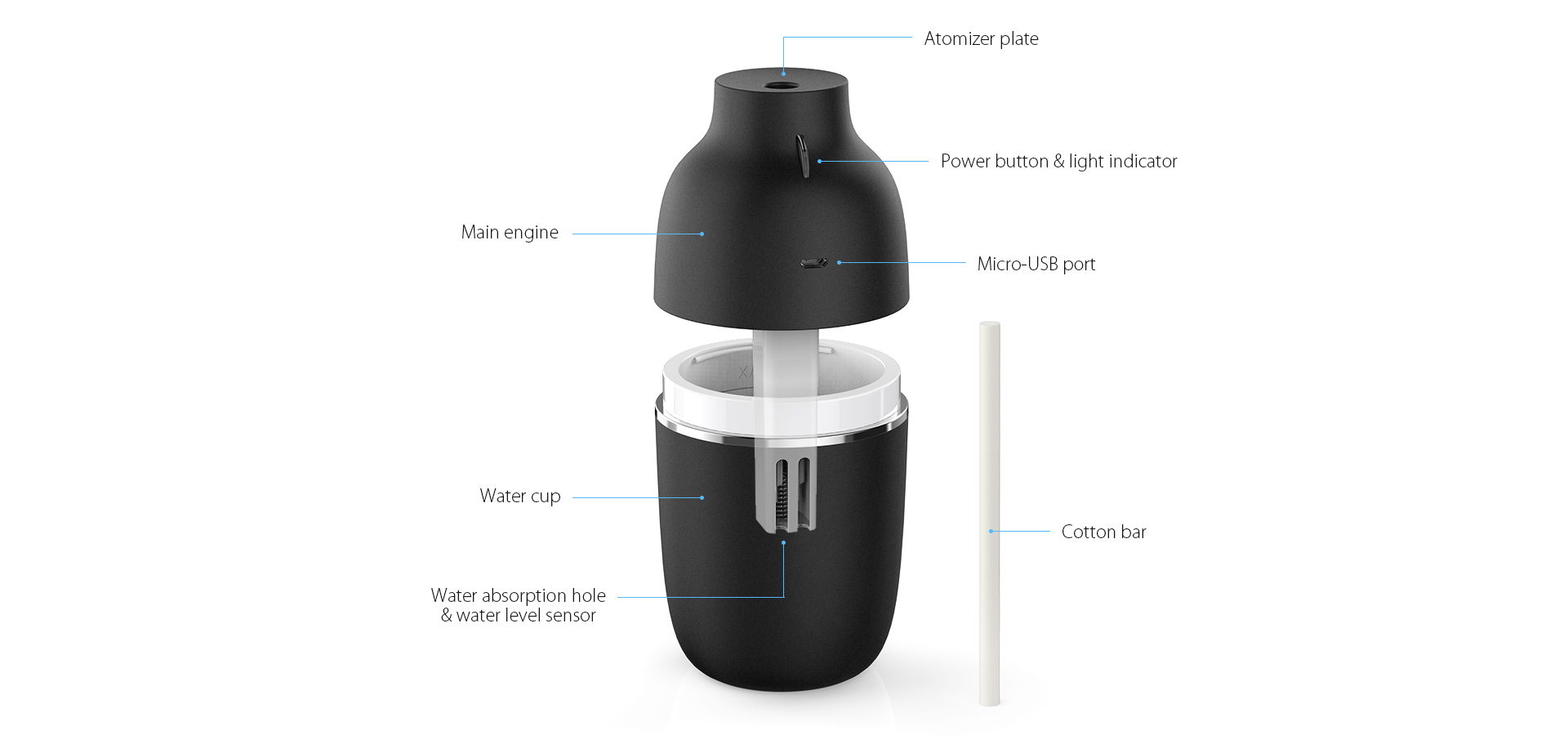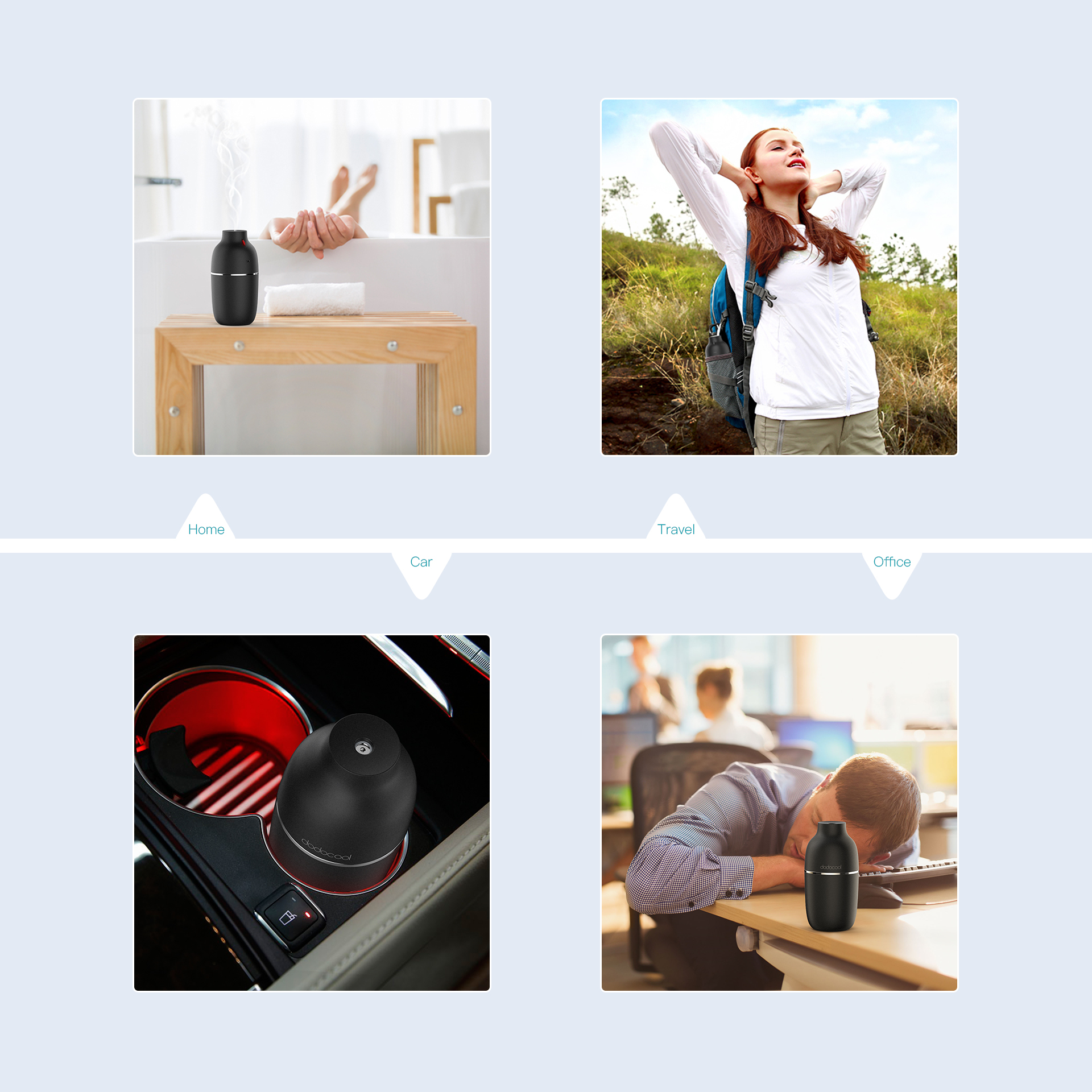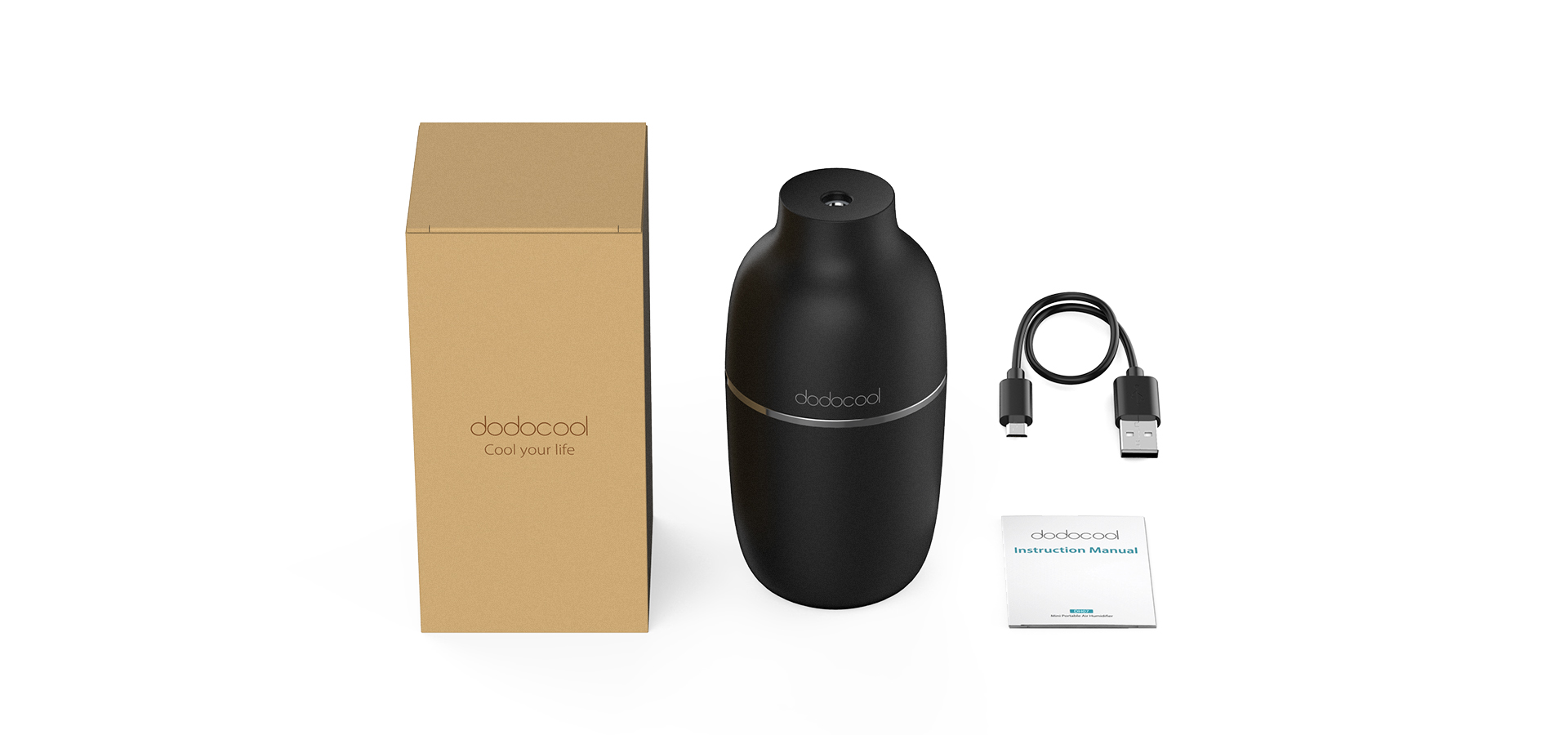 Overview
dodocool 180ml Mini Portable Air Humidifier is a bottle-shaped humidifier with lightweight and compact design. With ultrasonic technology, it envelops your surroundings effectively by producing cool mist to add moisture and relieve stress. Suitable for your car, office, bedroom, study room, dining room, children's room and more.
Features
Nano-class Cool Mist Humidifier
Designed with one nano-class high-frequency micro-porous atomizer plate. It adopts ultrasonic technology to oscillate and decompose water into fine nano-class cool mist molecules, which can quickly penetrate the underlying skin and relieve dry skin.
User-friendly Design
Lightweight and compact, this portable water bottle-shaped humidifier can hold up to 180ml of water and produce up to 30ml of moisture per hour. Fit for most cup holders in the car. The maximum applicable area is about 100 square feet (10 square meters). Both the main engine and water cup are detachable, easy to clean and use.
Two Adjustable Mist Modes
Press the button to switch the mist mode. In the continuous mist mode (when the indicator light is blue), it keeps spraying mist and supports up to 3 hours of use. In the intermittent mist mode (when the indicator light is red), it sprays mist and stops with an interval of 10 seconds and supports up to 7 hours of use.
Whisper-quiet
Ultra-stable nano-class atomizer plate provides gentle and stable mist, creating a quiet and relaxing environment (less than 30dB). Low consumption and low noise make it perfect for sleeping or reading time. Work quietly without producing any bothering noises.
Water Leakage Protection
The main control circuit board and the water cup are separated from each other, providing effective water leakage protection (within 90 degrees). It is safe to use in cars. Suitable for using at home, in the office, in the car or on the go.
Safe and Reliable
With the built-in water level sensor, this product will automatically power off when the water level is lower than the safe water level. Compatible with any USB power source (AC power adapters, car chargers, laptops/computers, or power banks), universal and convenient. Safe with a 5V low voltage input.
Note:
1. Please add water below the max line of the water cup.
2. DO NOT use with hot water, high purified distilled water, essential oil or aroma.
Specifications
Brand: dodocool
Material: PP + ABS
Color: Black
Power source: DC 5V, 240mA
Rated power: 2W
Working hours: Up to 3 hours for the continuous mist mode / Up to 7 hours for the intermittent mist mode
Mist coverage: Approx. 10-100 sq. ft. (1-10 square meters)
Cup capacity: 180ml
Diffuse quantity: 30±10 ml/h
LED light indicator: Blue (continuous mist mode) / Red (intermittent mist mode)
Auto shut-off: Yes
Micro-USB cable length: Approx. 3.3ft / 1m
Certifications: FCC, CE, RoHS
Main item size: Approx. 6.10 * 3.07 * 3.07 in / 155 * 78 * 78 mm (L * W * H)
Main item weight: Approx. 6.49oz / 184g
Package size: Approx. 6.29 * 3.10 * 3.10 in / 160 * 80 * 80 mm (L * W * H)
Package weight: Approx. 8.25oz / 234g
Package includes
1 * dodocool 180ml Mini Portable Air Humidifier
1 * Micro-USB Cable
1 * Instruction manual (English, French, German, Spanish, Italian, Japanese, Chinese)