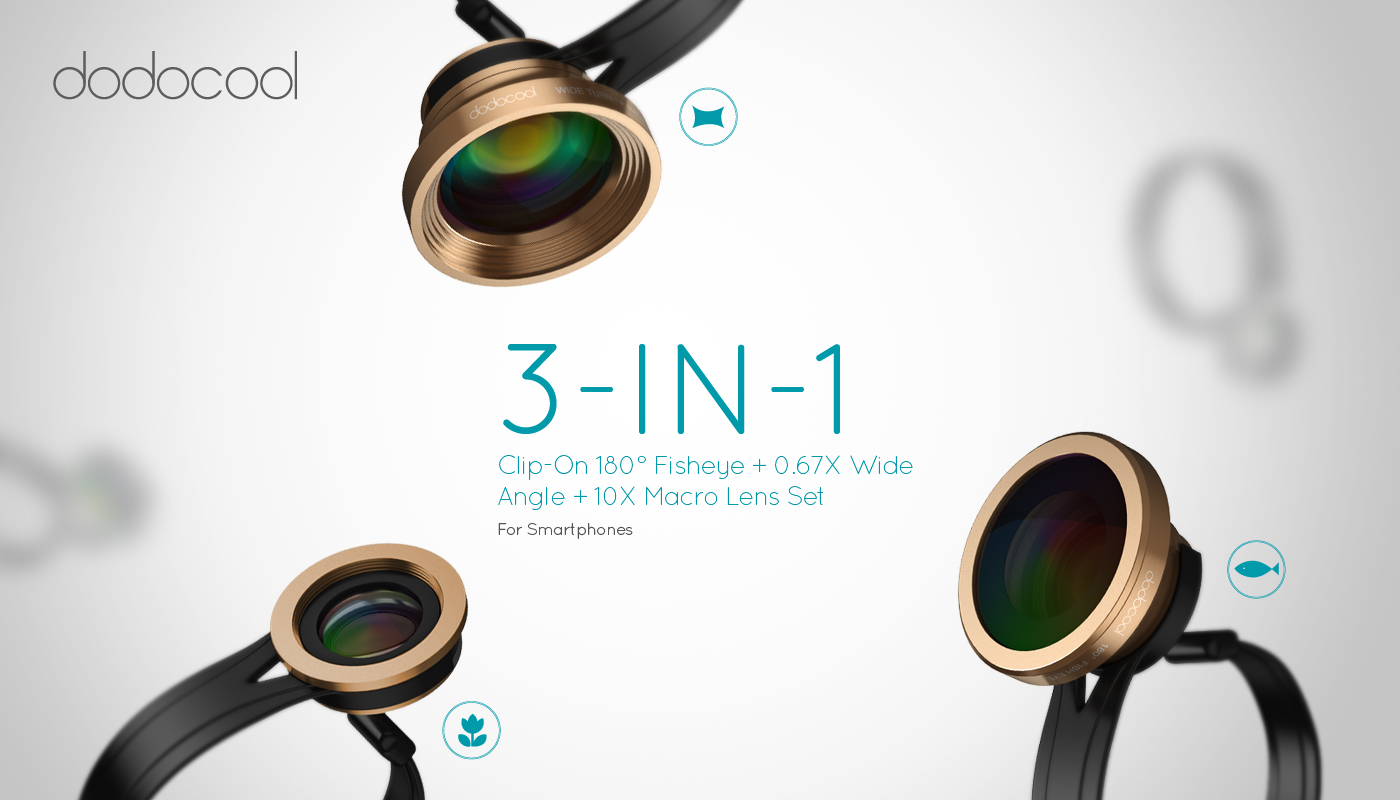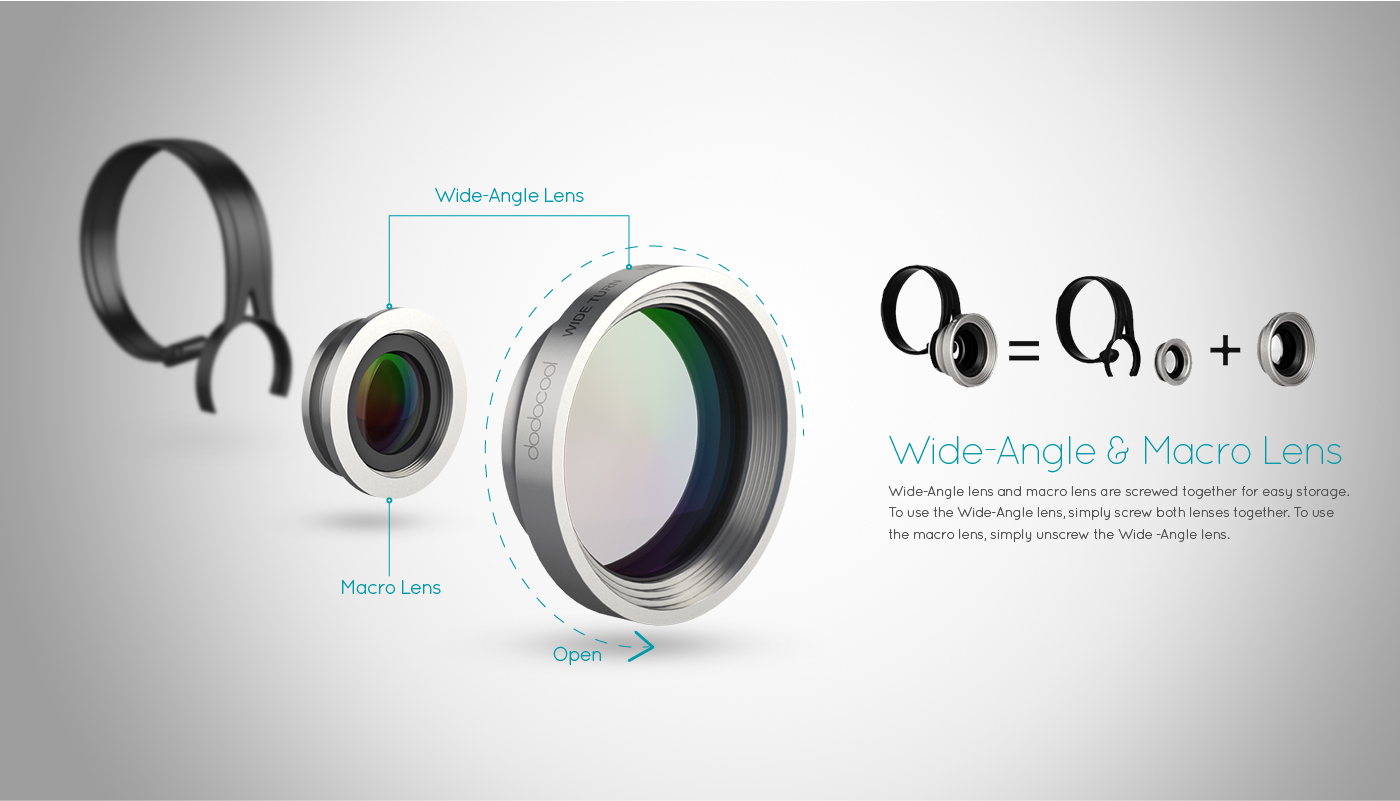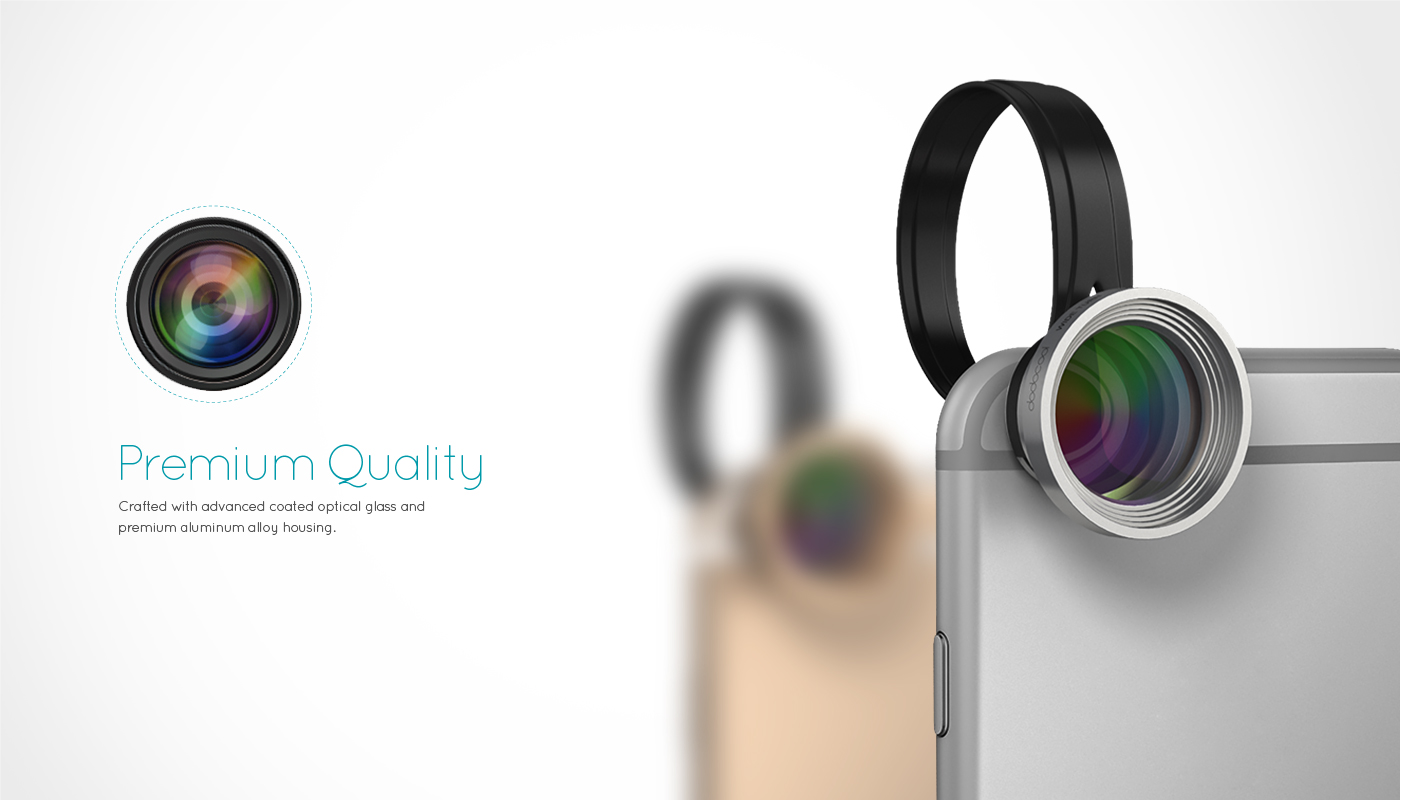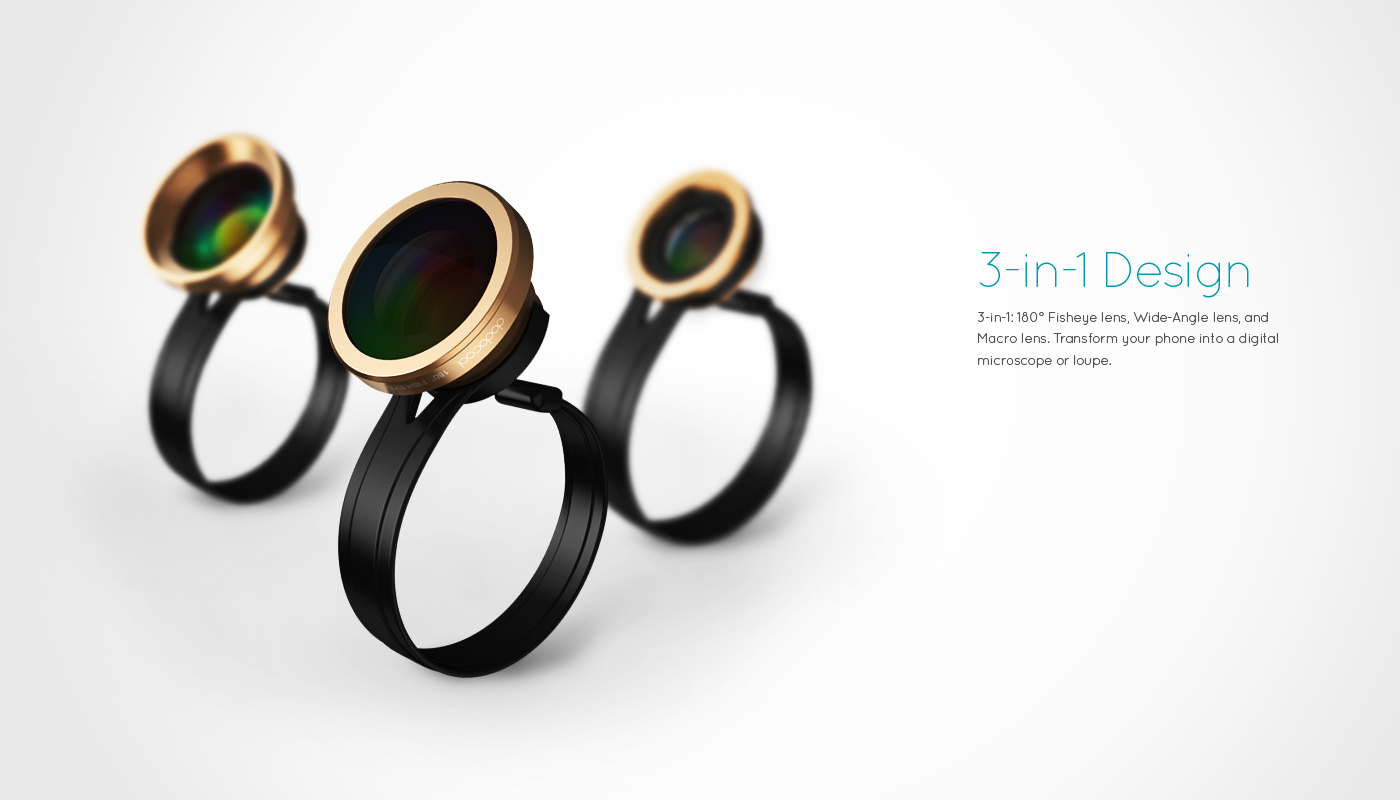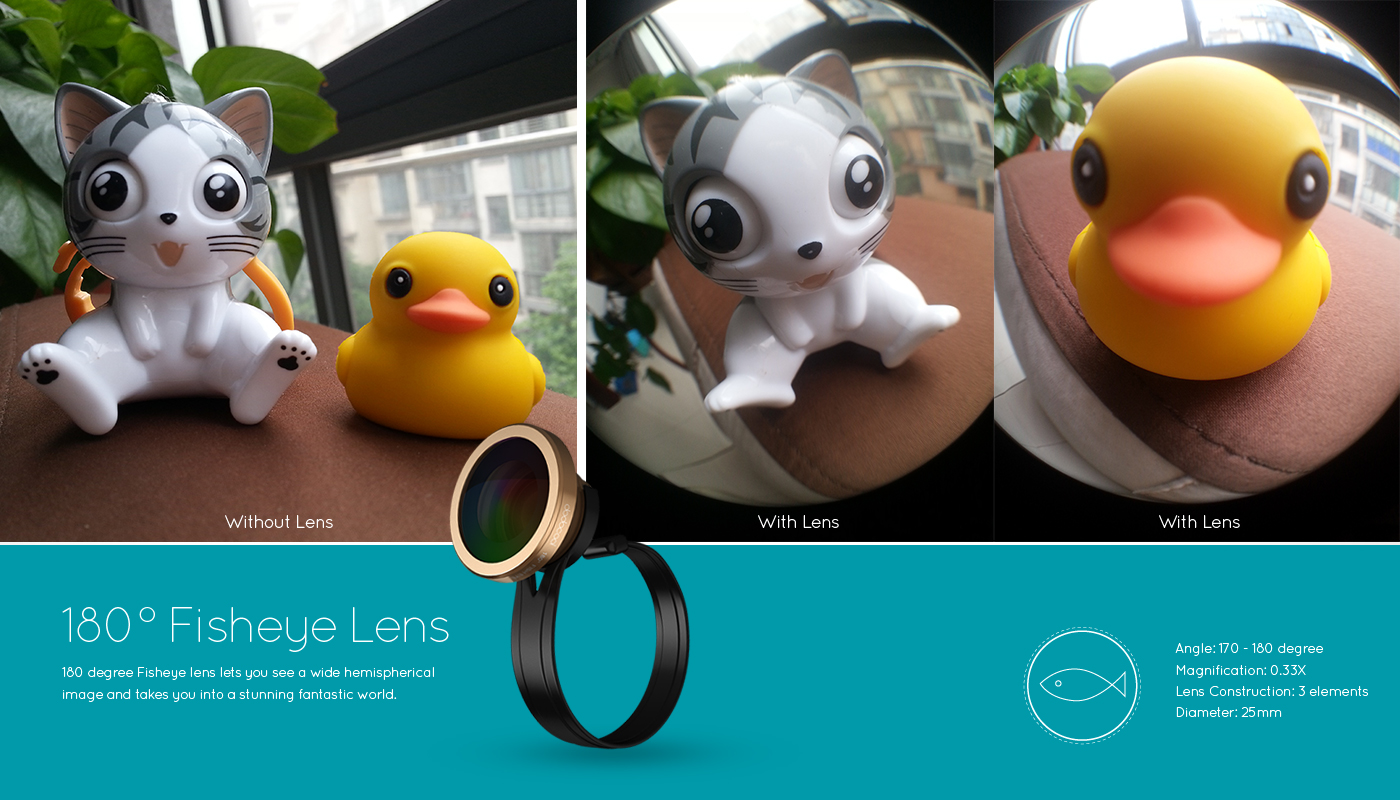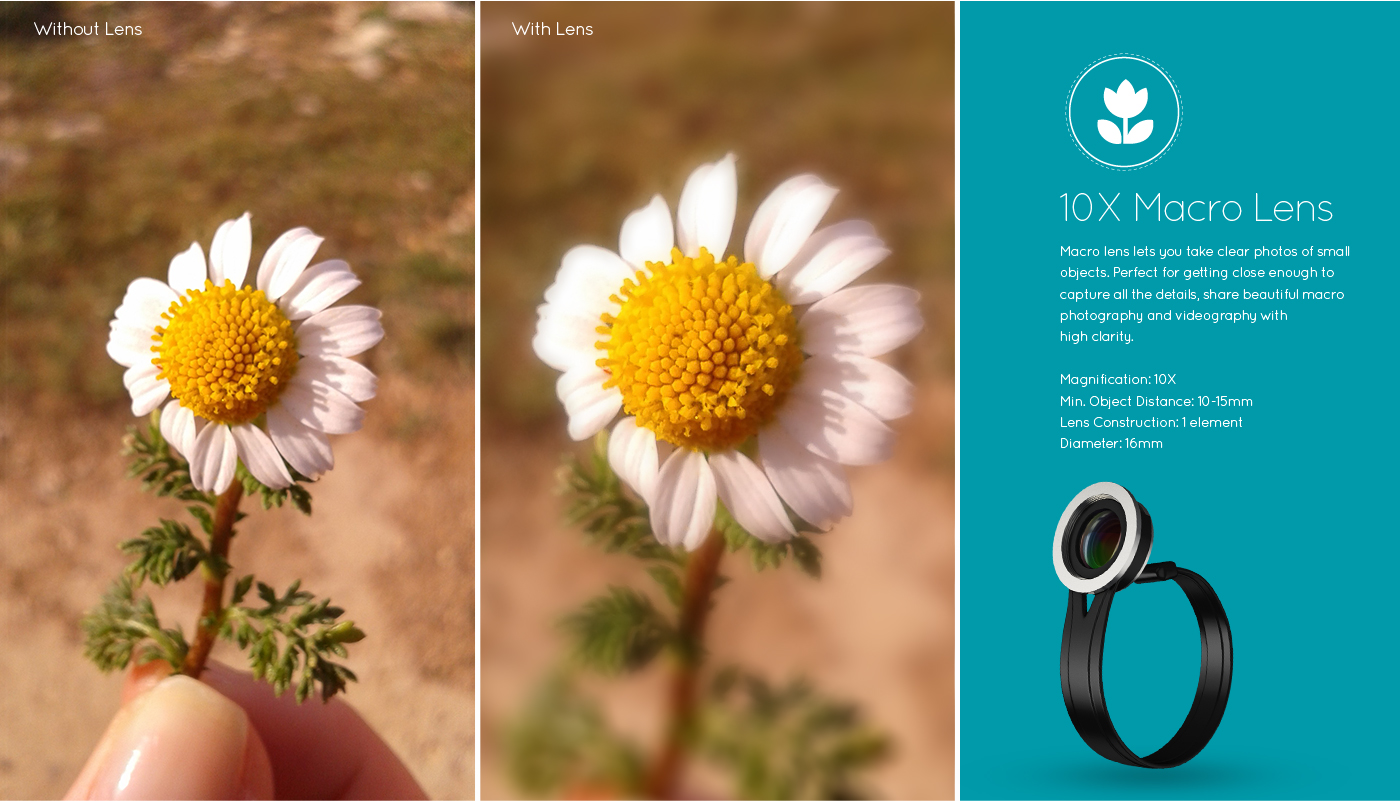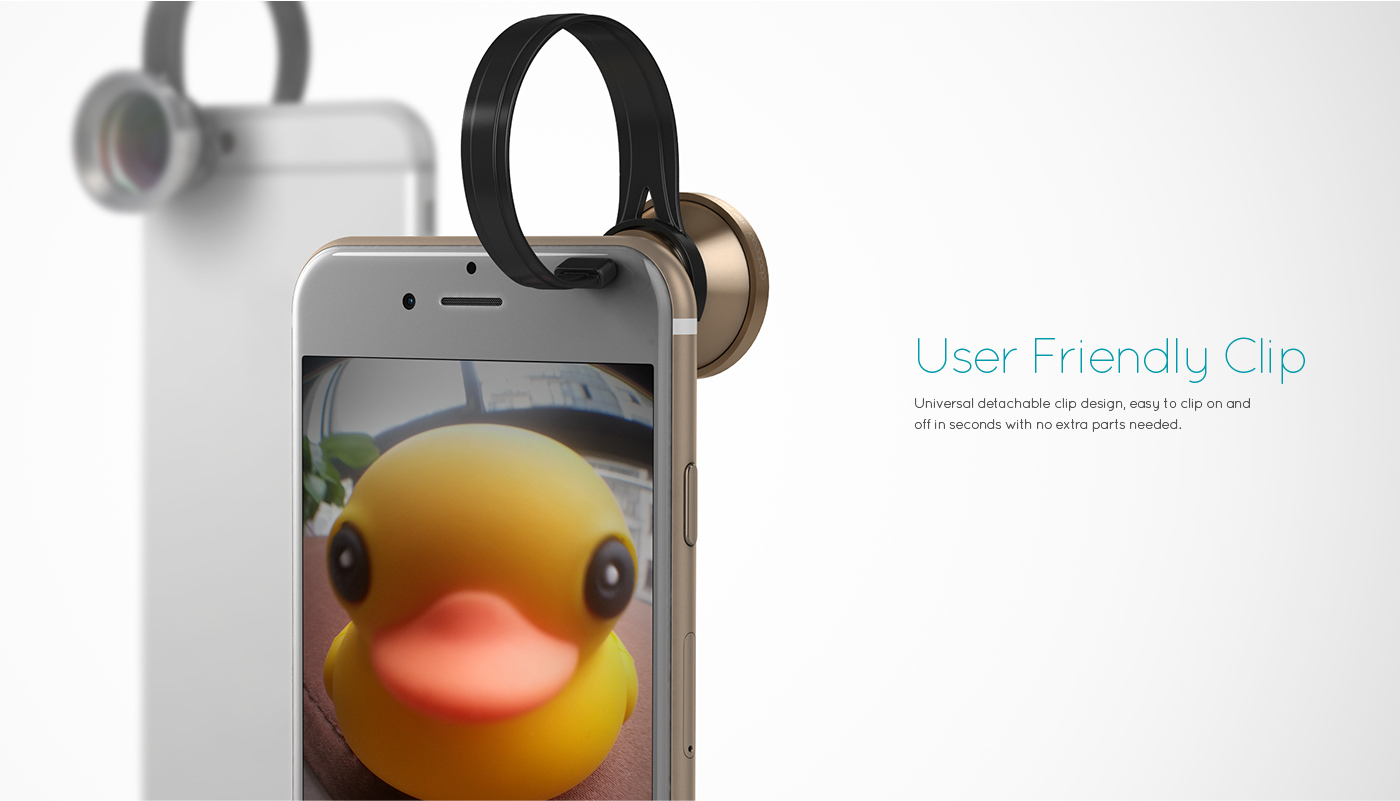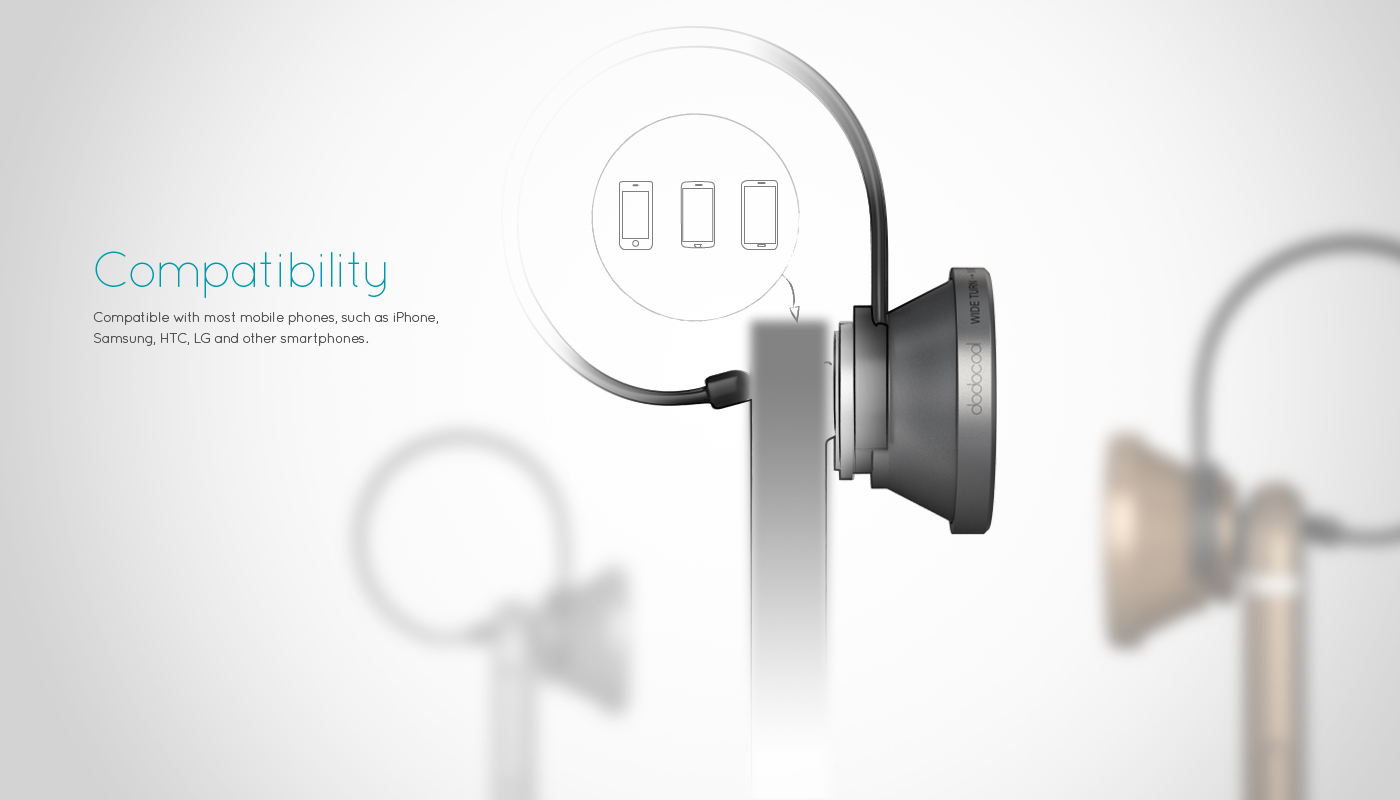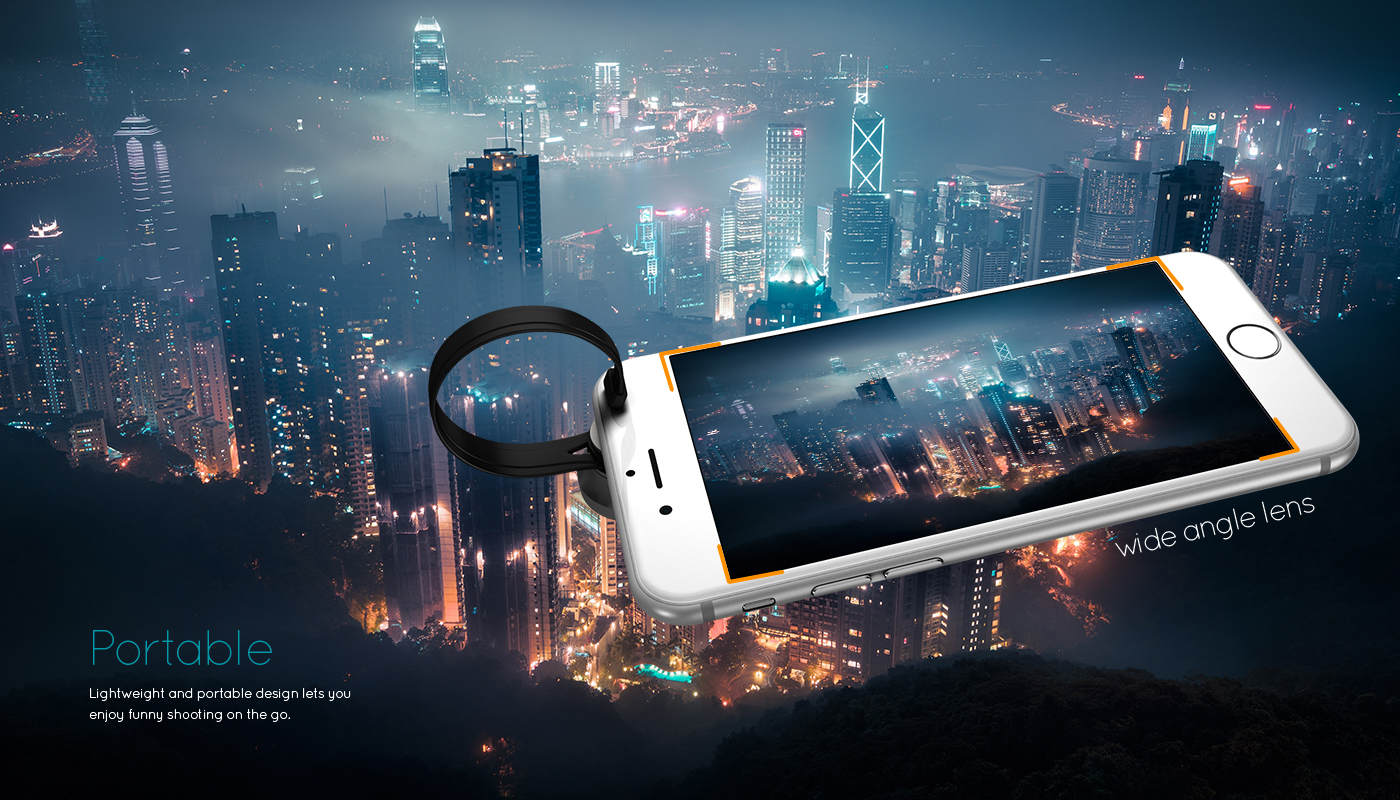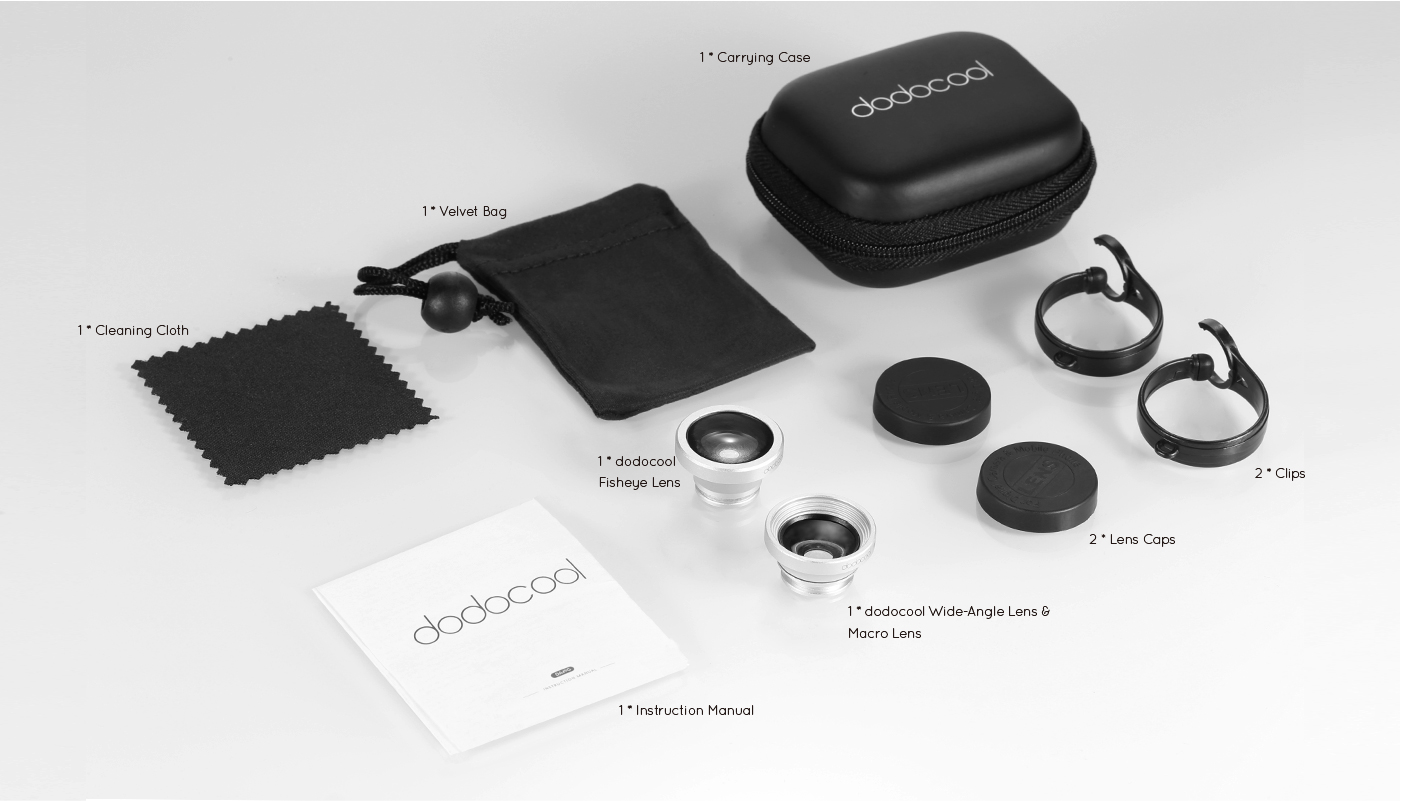 Overview
dodocool 3-in-1 Clip-On Lens Kit, which comes with a 180 degree Fisheye lens, a 0.67X wide angle lens and a 10X macro lens, transforms your phone's camera into a digital microscope or loupe and gives you clear shots every time. Clip to your phone in seconds and easy to fit in your pocket.
Features:
Premium Quality
Crafted with advanced coated optical glass and premium aluminum alloy housing.
180° Fisheye Lens
180 degree Fisheye lens lets you see a wide hemispherical image and takes you into a stunning fantastic world.
Angle: 170 - 180 degree
Magnification: 0.33X
Lens Construction: 3 elements
Diameter: 25mm
Weight: 8g/0.28oz
Weight: 9g/0.31oz (with clip)
0.67X Wide-Angle Lens
Wide-Angle lens allows you to shoot pictures in a substantially larger range. Ideal for photographing panoramic landscapes or snapping a photo with a group of friends.
Angle: 130 degree
Magnification: 0.67X
Lens Construction: 2 elements
Diameter: 25mm
Weight: 6g/0.20oz
Weight: 7g/0.24oz (with clip)
10X Macro Lens
Macro lens lets you take clear photos of small objects. Perfect for getting close enough to capture all the details, share high clarity and beautiful macro photography and videography.
Magnification: 10X
Min. Object Distance: 10-15mm
Lens Construction: 1 element
Diameter: 16mm
Weight: 2g/0.05oz
Weight: 3g/0.09oz (with clip)
Wide-Angle & Macro Lens
Wide-Angle lens and macro lens are screwed together for easy storage. To use the Wide-Angle lens, simply screw both lenses together. To use the macro lens, simply unscrew the Wide-Angle lens.
User Friendly Clip
Universal detachable clip design, easy to clip on and off in seconds with no extra parts needed.
Compatibility
Compatible with most mobile phones, such as iPhone, Samsung, HTC, LG and other smartphones.
Portable
Lightweight and portable design lets you enjoy funny shooting on the go.
Safe & Reliable Warranty:
18-month manufacturer's warranty.
Specifications:
Brand: dodocool
Material: aluminum alloy, coated optical glass
Color: Gold, Silver (optional)
Item weight: Approx. 0.73oz/21g
Package dimensions: Approx. 8.35 * 6.40 * 4.00 cm / 3.29 * 2.52 * 1.57 inch (L * W * H)
Package weight: Approx. 1.68oz/48g
Package includes:
1 * dodocool Fisheye Lens
1 * dodocool Wide-Angle Lens & Macro Lens
2 * Clips
2 * Lens Caps
1 * Cleaning Cloth
1 * Velvet Bag
1 * Carrying Case
1 * Instruction Manual (English, French, German, Spanish, Italian, Japanese)
Note:
1. Align the lens with your phone camera before shooting pictures.
2. Wide-Angle lens and macro lens are screwed together.
3. Phones are NOT included.