Original DA36 Double Armature and Dynamic, Headphone from Perfect Combination of Moving Coil and Moving Iron, Modestly Luxury Design and Appearance with Premium and Durable PU Cord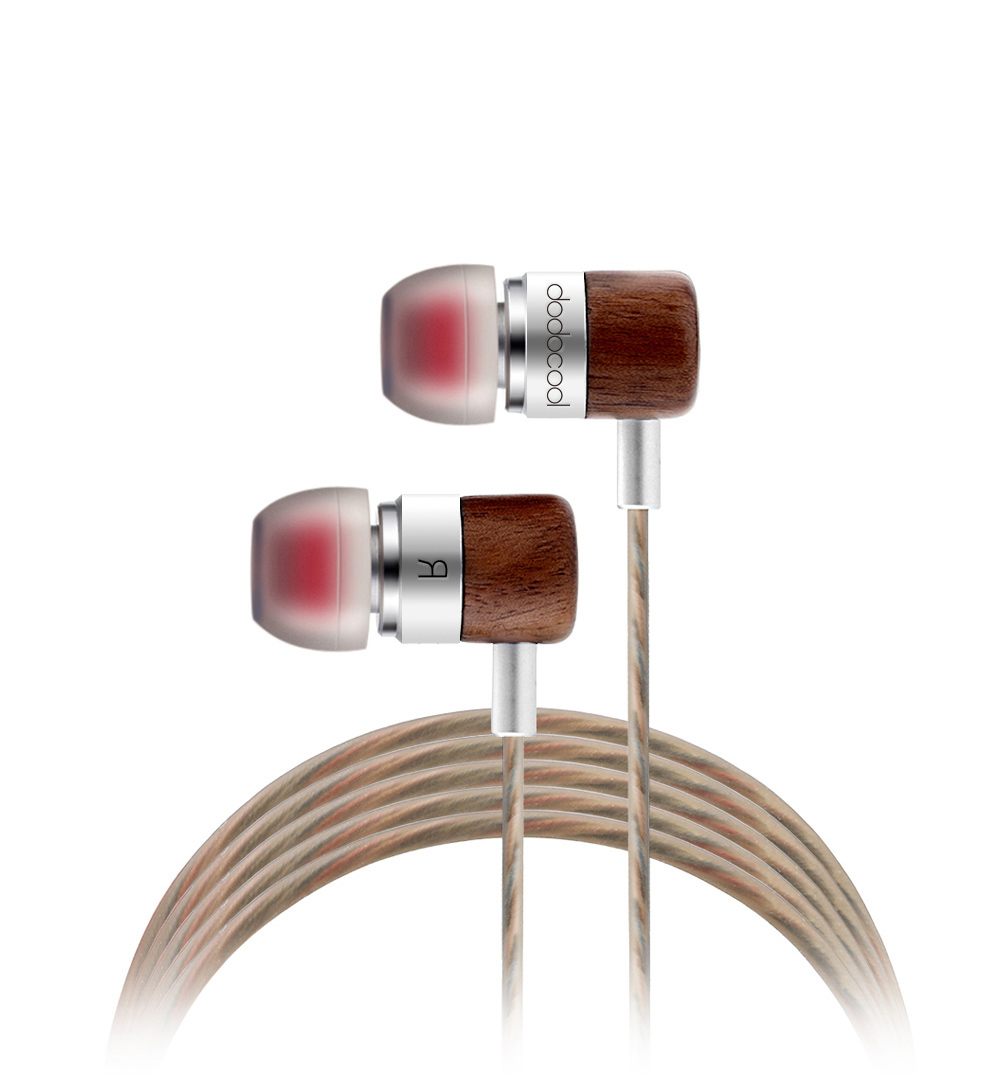 Lima Wood Outside the Ear Buds Tell High Taste and Exquisiteness, Feeling the Touch of Natural Charm, Presenting the Real Sound.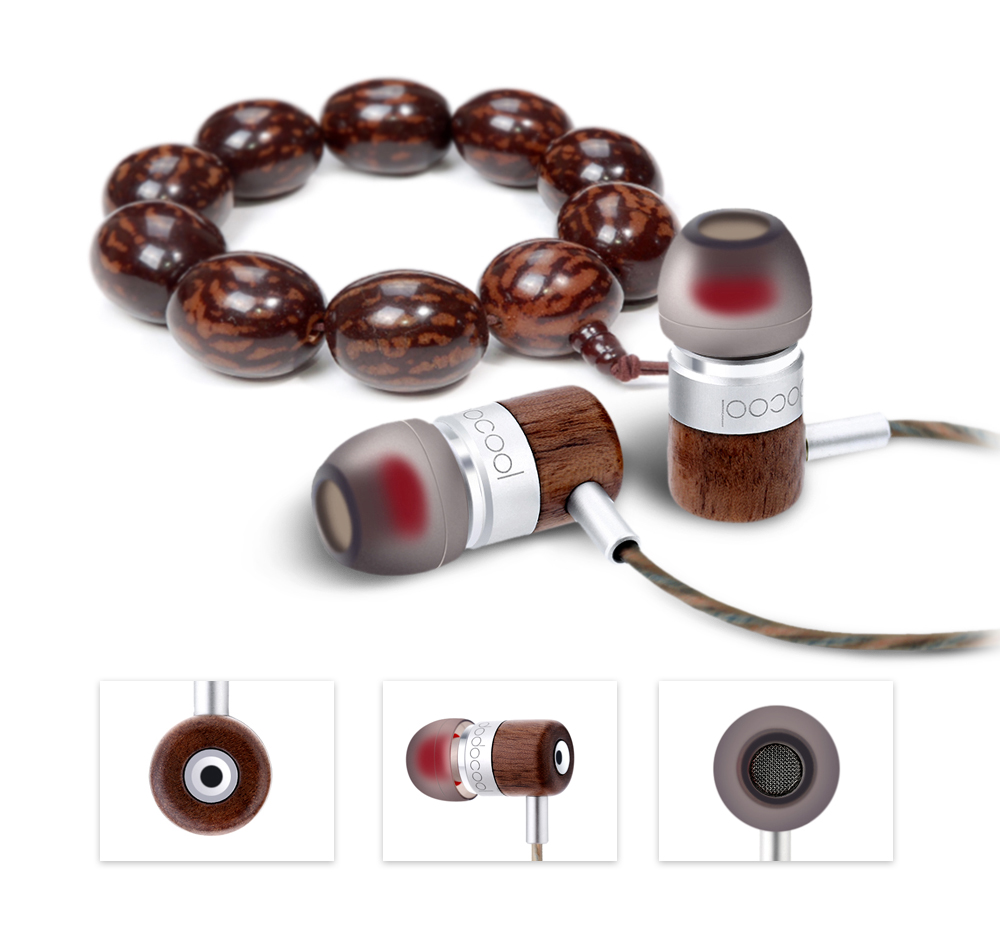 10mm Dynamic + 1 Armature, With and Beyond the Tradition, Better Insulation and Leakage-proof Sound Effect, High Sensitivity 104db/1mw(S.P.Lat 1KHz), Stable Frequency Response Curve(bandwidth range 12Hz-23000Hz).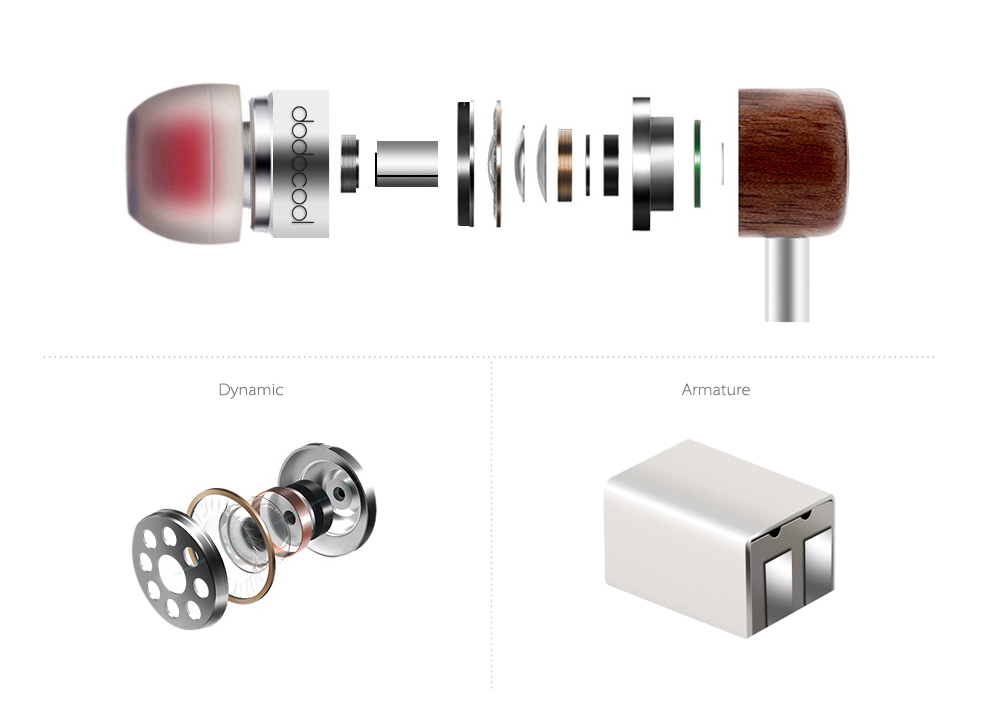 High Resolution, Wide Vocal Range, Extremely Balanced Sound, Capturing the Original Pure Flowing Melody, Immersed Feat Caressing Your Heart.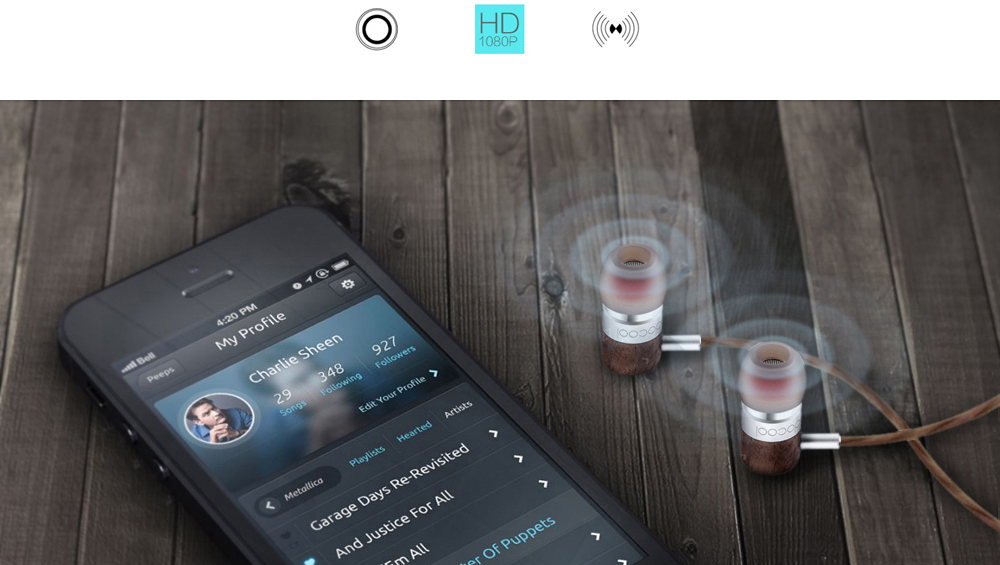 Low Distortion, Natural High and Low Frequency Link, Extremely and Purely Natural Sound, Relaxed and Sweet Sound, Full of Emotion.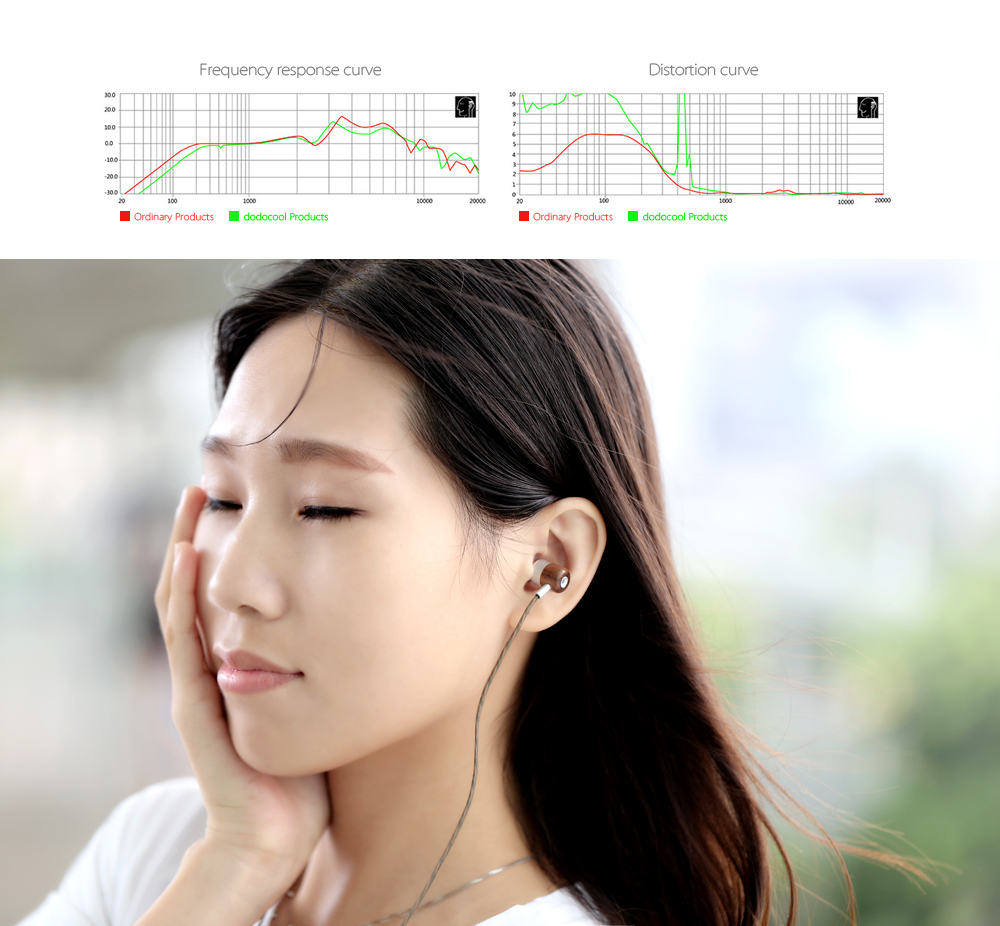 3.5mm Gold-plated Stereo Plug, Better the Sound Input, Compatible with Jack Electronic Devices, for iPhone Samsung iPad PC.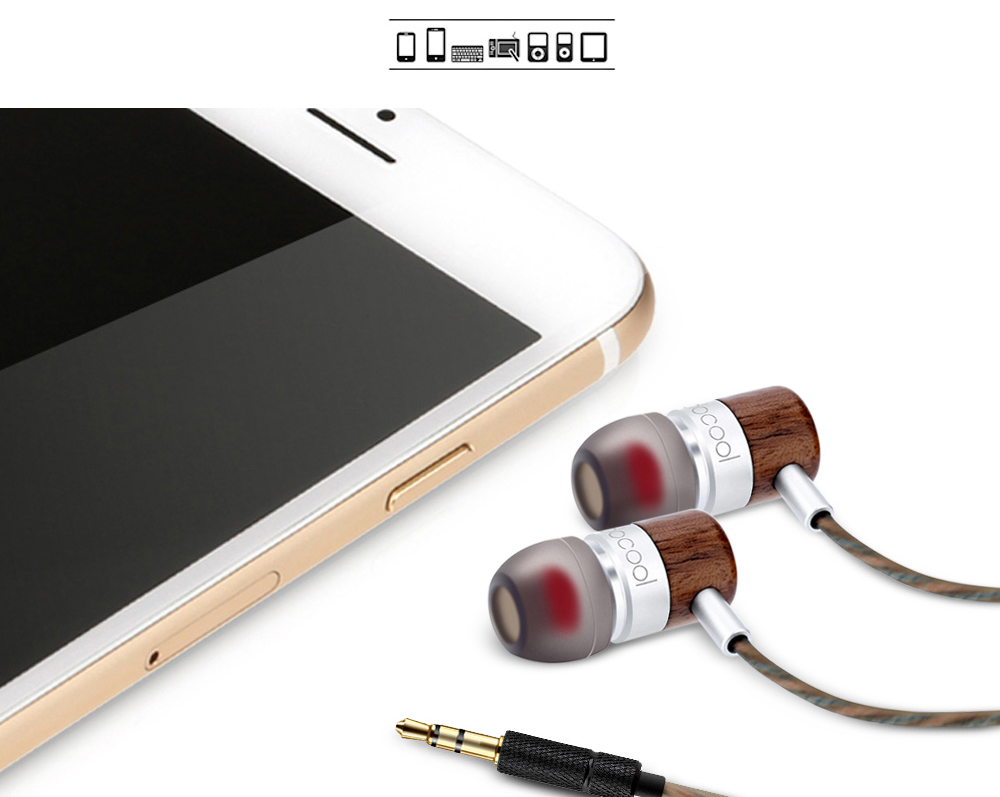 Never Ignore the Detailed Protection, White Plastic Sleeve Cover, Nice Looking and Practical Endurable Protection, Hardened Protection Sleeve to Lenghten Service Life and Be Durable.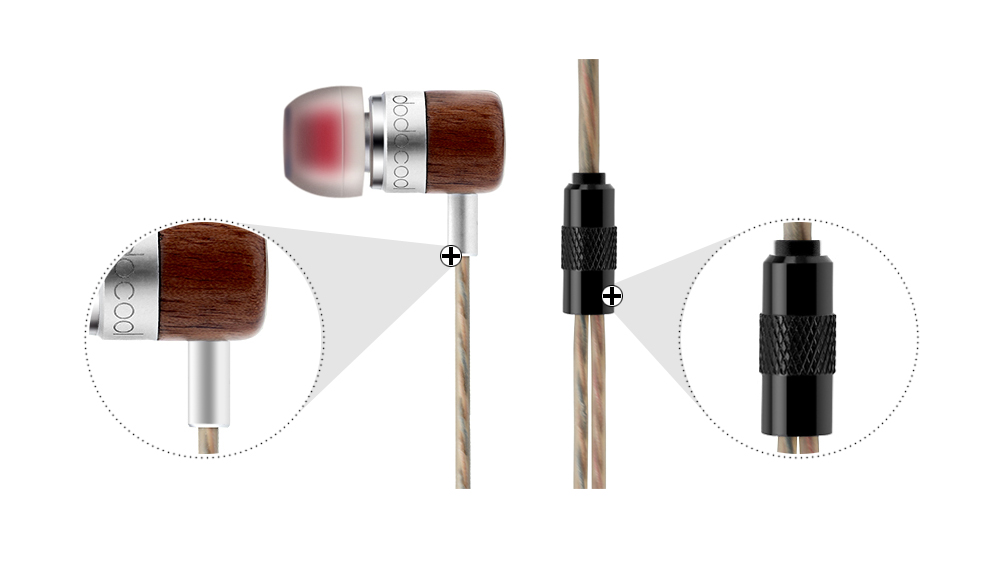 Package List : 1 * Headphone 2 * Ear bud(Small) 2 * Ear bud(Big)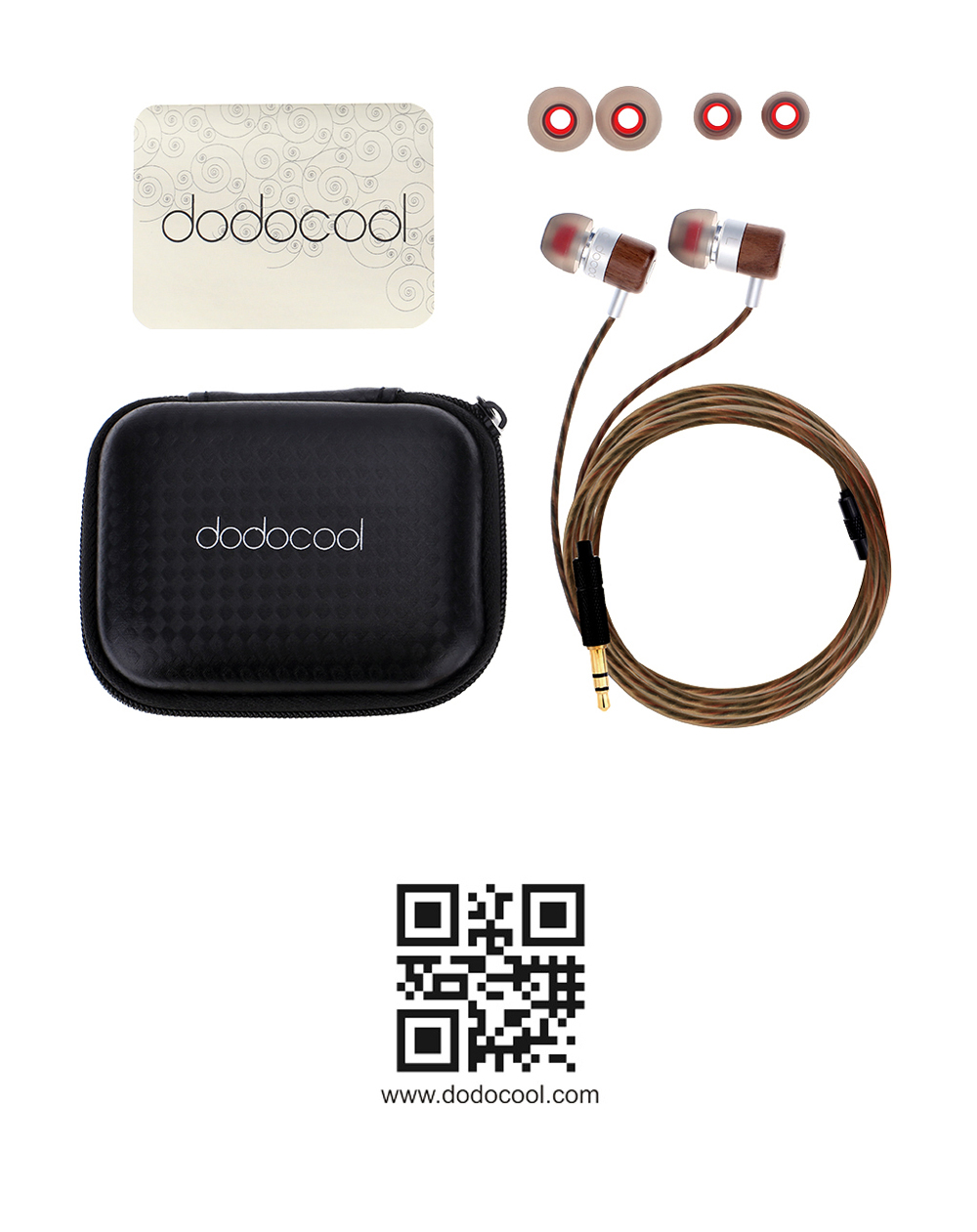 Combined with moving coil and moving iron, here then comes out the newly stylish super sound effect headphone, the DA36 double armature and dynamic earphone; without doubt, this earphone will provide you beautiful and delicate original music ever!
Features:
Integrating the advantages of the armature and dynamic, so surely this is a perfect combination of moving coil and moving iron headphone, showing the real music world.
Special technology ensures high-resolution, wide vocal range, extreme balanced sound for you.
Relaxing and sensuous than ever, due to the low distortion, natural high and low frequency link and full of emotion sweet sound.
Compatible with 3.5mm jack electronic devices, it is cover with lima wood outside the ear buds, showing high taste and exquisiteness.
High quality and durable PU earphone cord refuses any exceptions under normal usage.
Specifications:
Color: High-end lima wood
Material: PU
Brand: dodocool
Type: Wired HIFI headphone
Drive Unit: 10mm dynamic +1 armature
Bandwidth Range: 12Hz-23000Hz
Sensitivity: 104db/1mw(S.P.Lat 1KHz)
Impedance: 32 OHM
Wire: 1.2m(Length) / 0.3(Width) PU
Plug: 3.5mm gold-plated stereo plug
Rated Power: 3mW
Maximum Power: 10mW
Item Size: 1.16cm(diameter for ear bud)
Item Weight: Approx.14g / 0.49oz
Package Size: Approx.8.87 *6.84 * 3.36cm / 3.49 * 2.69 * 1.32in
Package Weight: Approx.39g / 1.38oz
Note: Item color may show slight aberration due to different shooting light and monitor display.
Package List:
1 * Headphone
2 * Ear bud(Small)
2 * Ear bud(Big)