Are you digital device enthusiast? Are you shutterbug? Do you have a mass of files to store? ADATA class 10 TF with large capacity helps to make full use of advanced digital devices. Supporting 50MB/s reading speed, it will bring you high-speed digital life.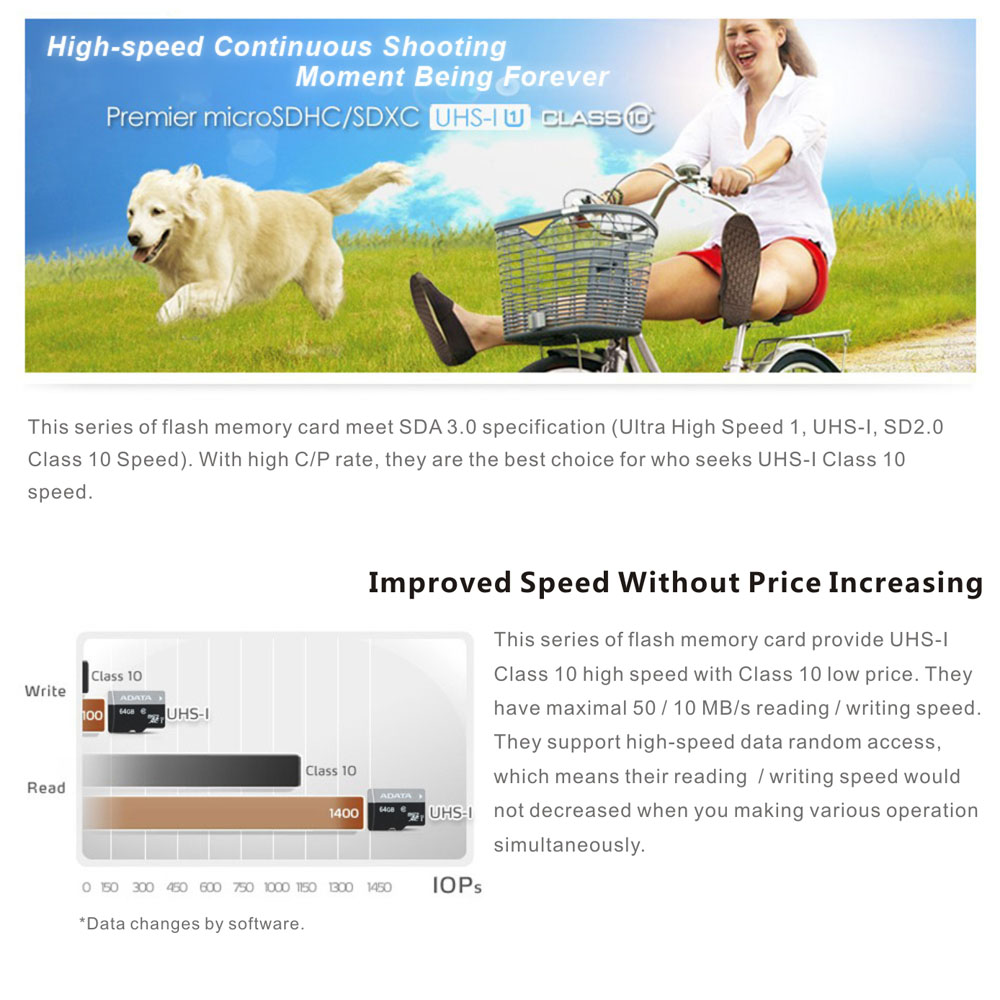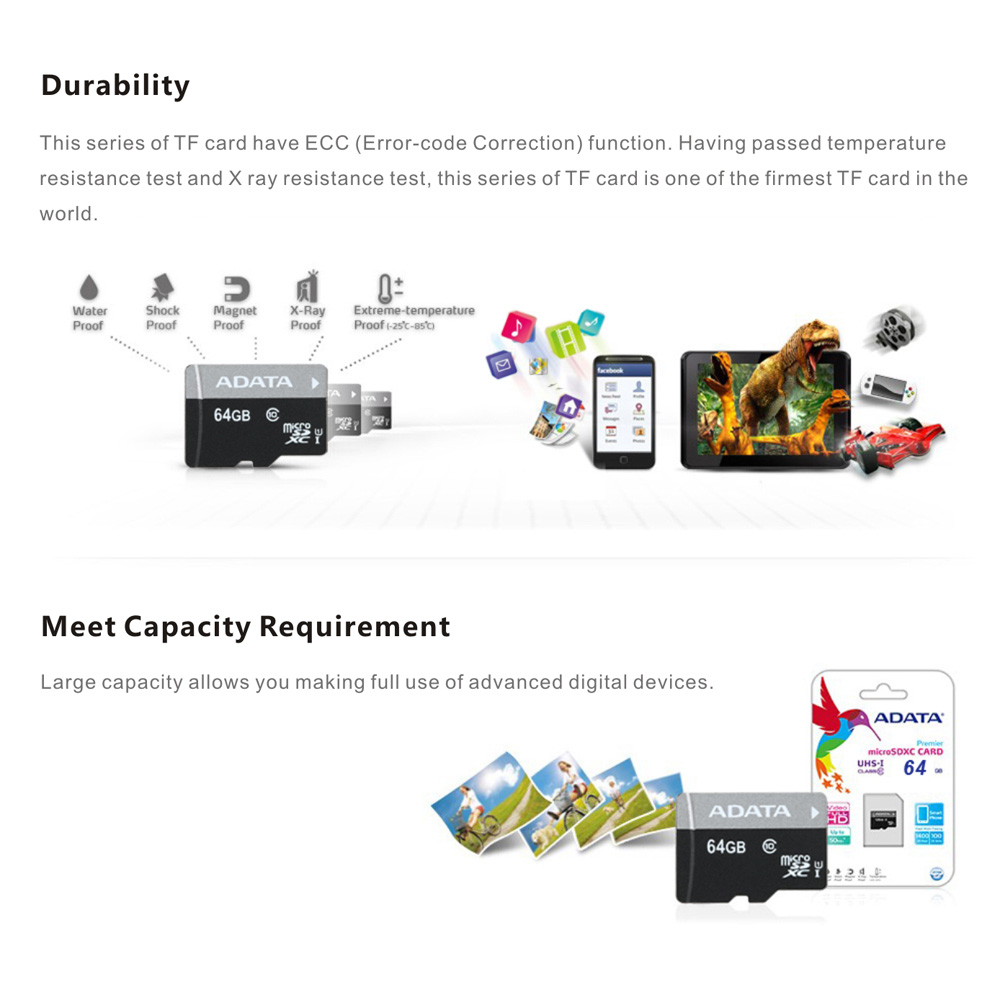 Features:
Large capacity helps to take full use of digital device.
Accord with UHS-I class 10 standard, reading speed up to 50MB/s, writing speed up to 10MB/s.
Speed would not decrease when you simultaneously making various operation.
UHS-I Class 10 high speed with Class 10 low price, high C/P rate.
Support ECC function and pass temperature resistance test and X ray resistance test.
Specification:
Card type: TF (micro SD) card
Capacity: 16GB, 32GB, 64GB (optional)
Speed level: Class 10
Reading speed: 50MB/s
Writing speed: 10MB/s
Voltage: 2.7V-3.6V
Working temperature: -25℃ to 85℃
Material: Plastic
Item size: 1.5 * 1 cm / 0.6 * 0.4 (L * W)
Item weight: 1 g / 0.04 oz
Package size: 12.7 * 8.4 * 0.5 cm / 5 * 3.3 * 0.2 in (L * W * H)
Package weight: 10 g / 0.3 oz
Package list:
1 * TF card