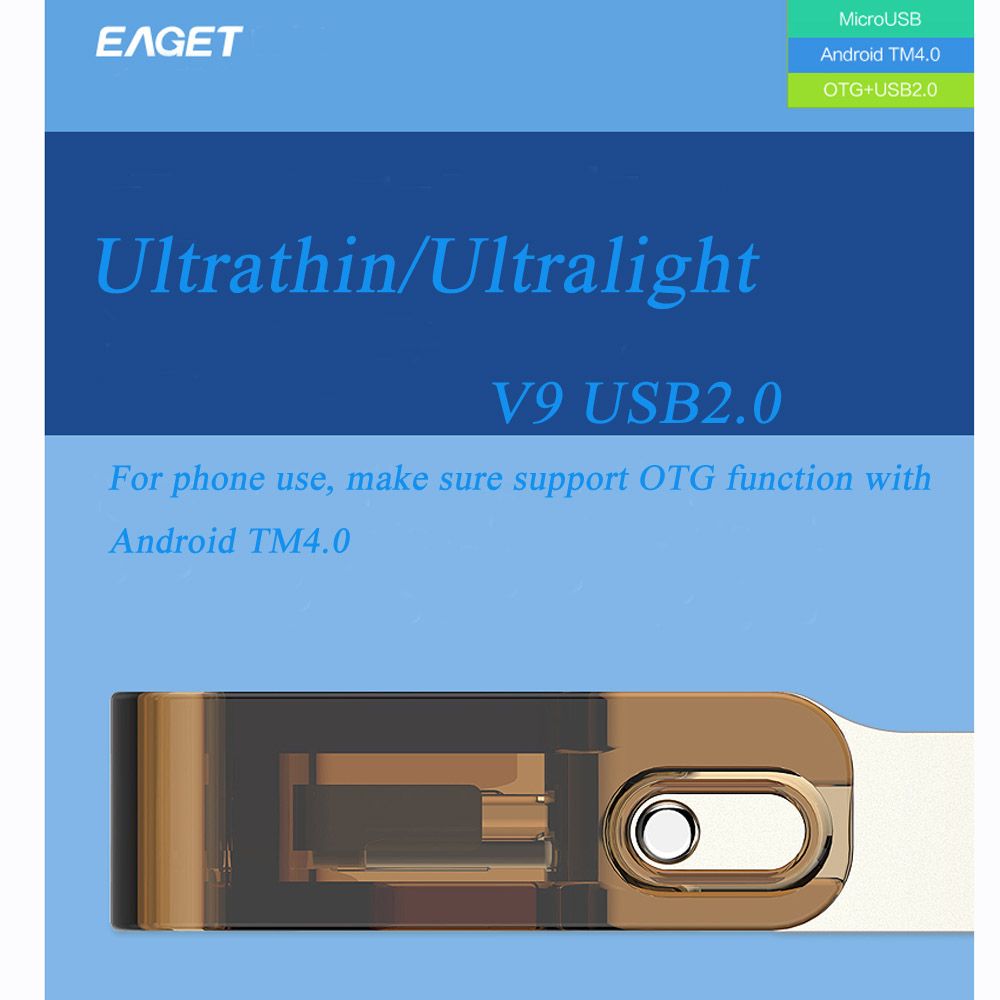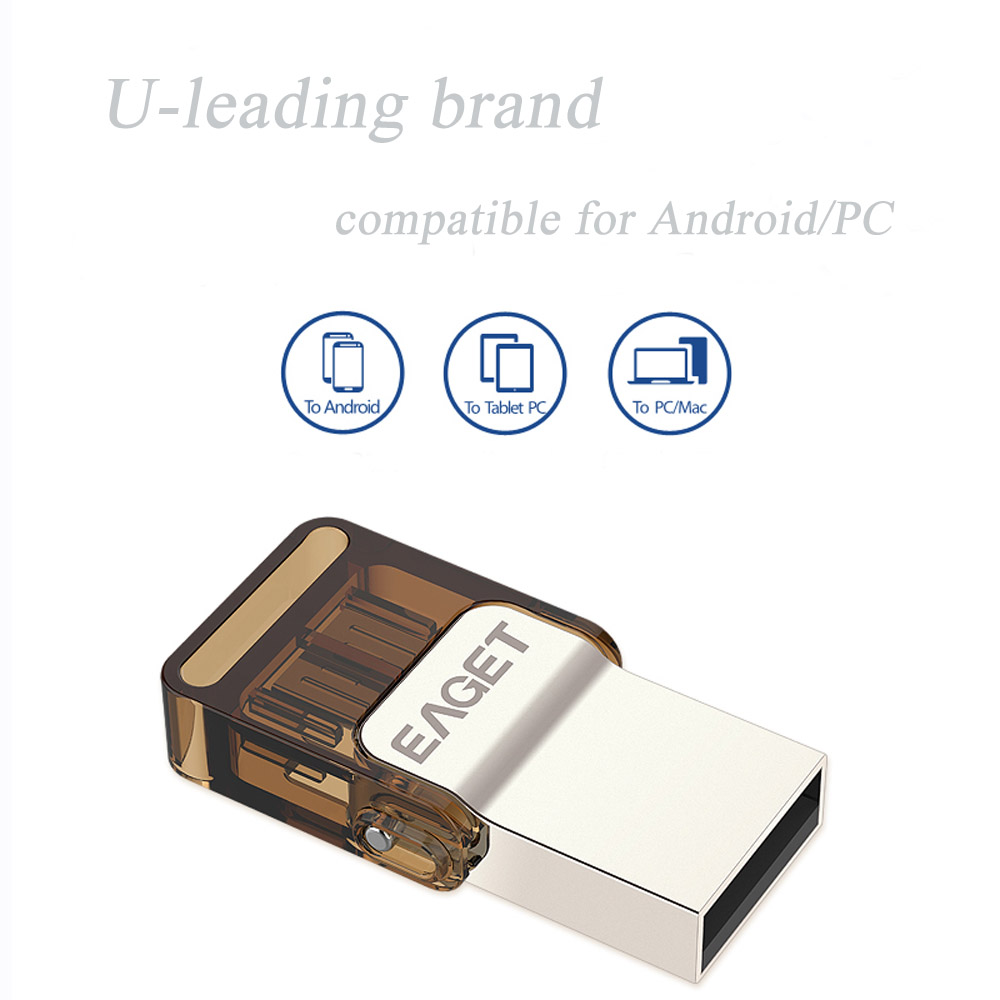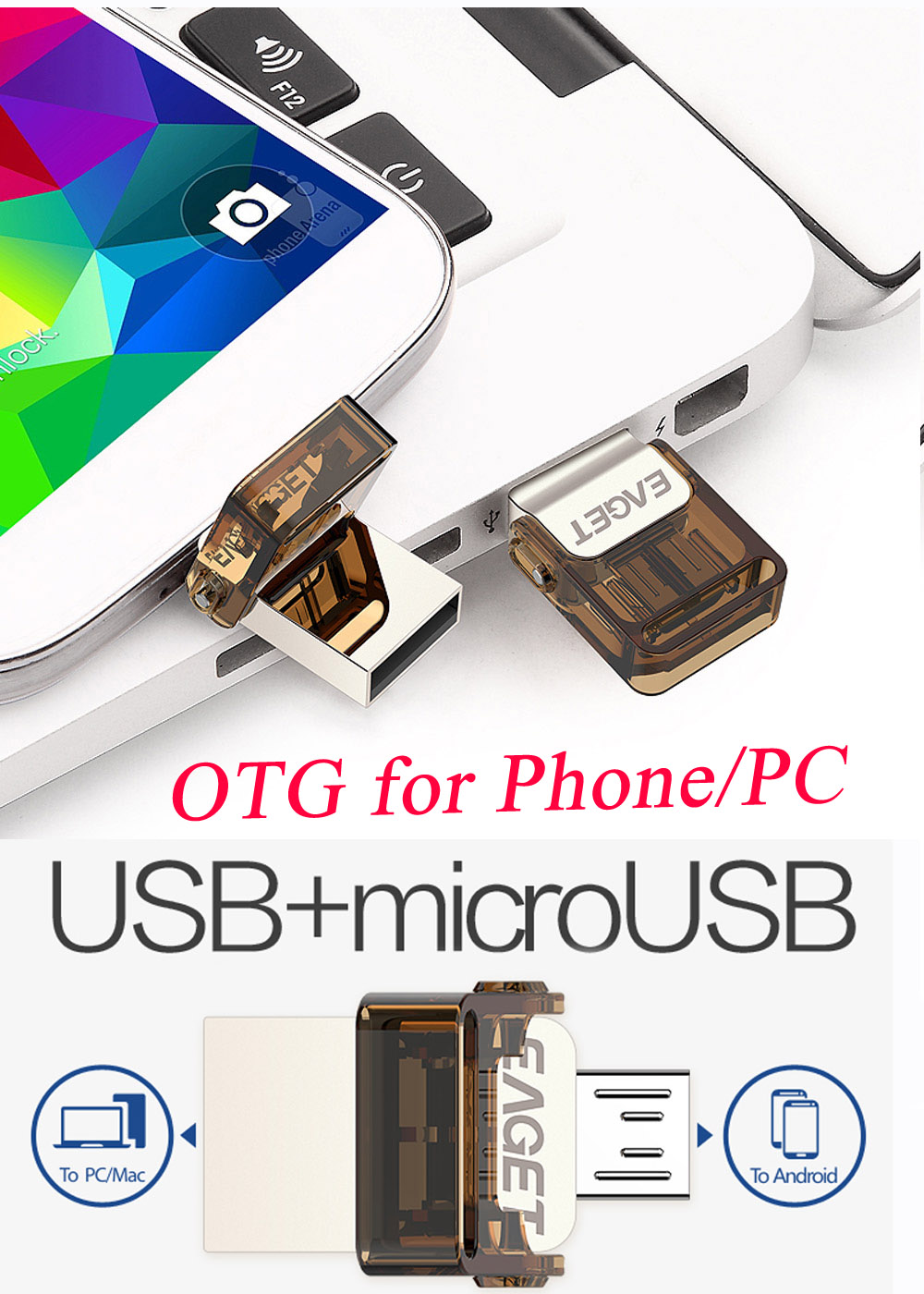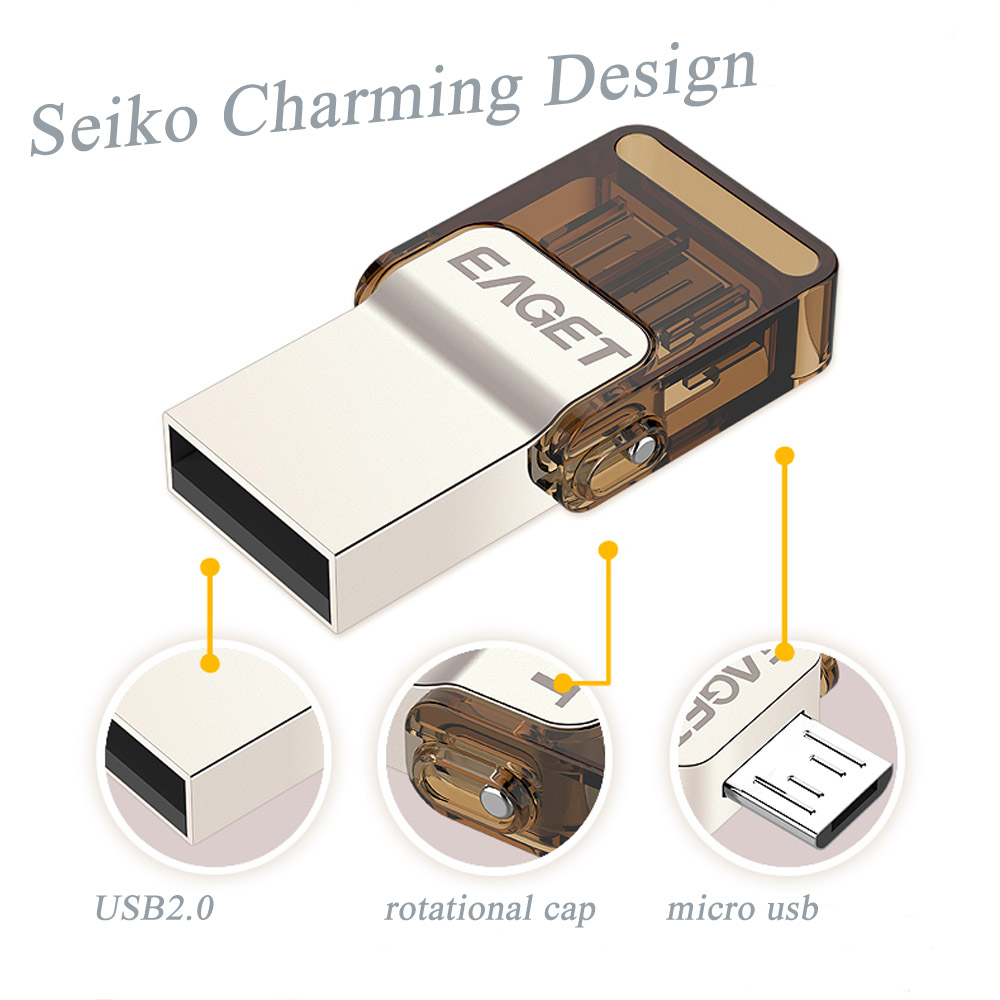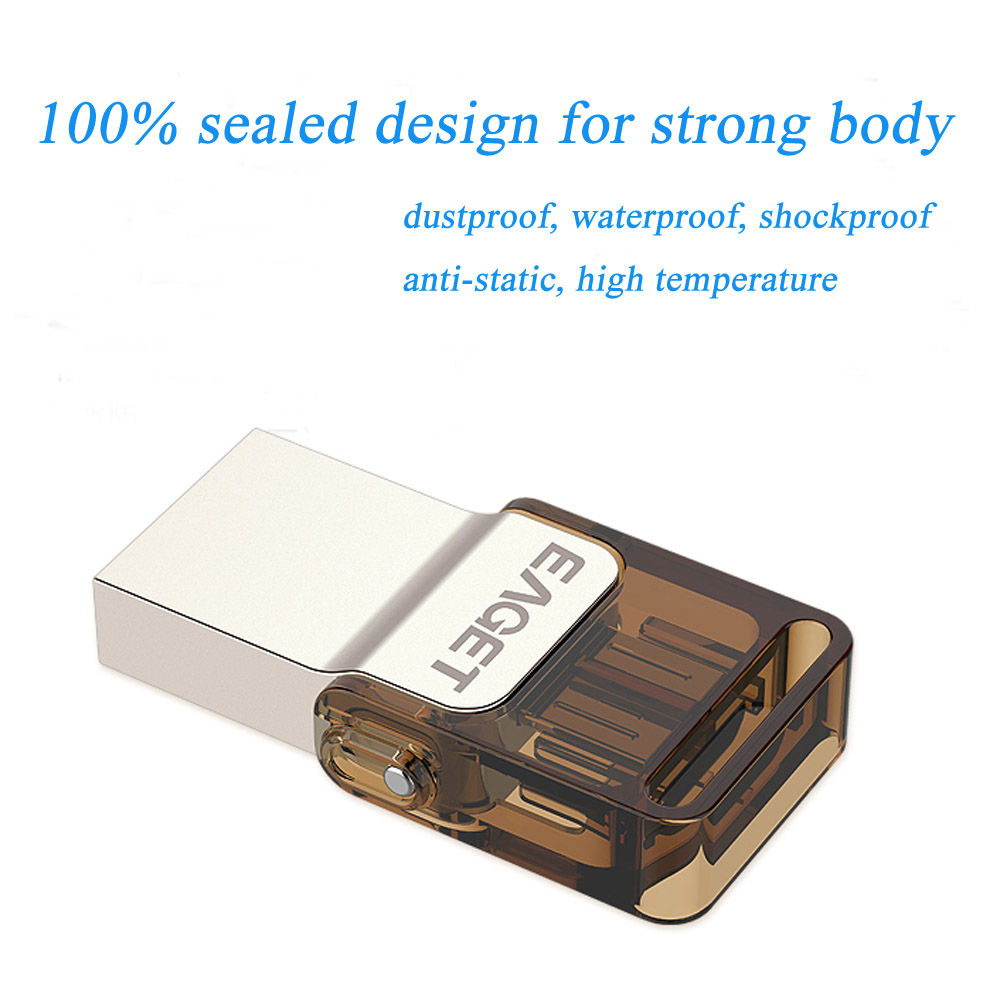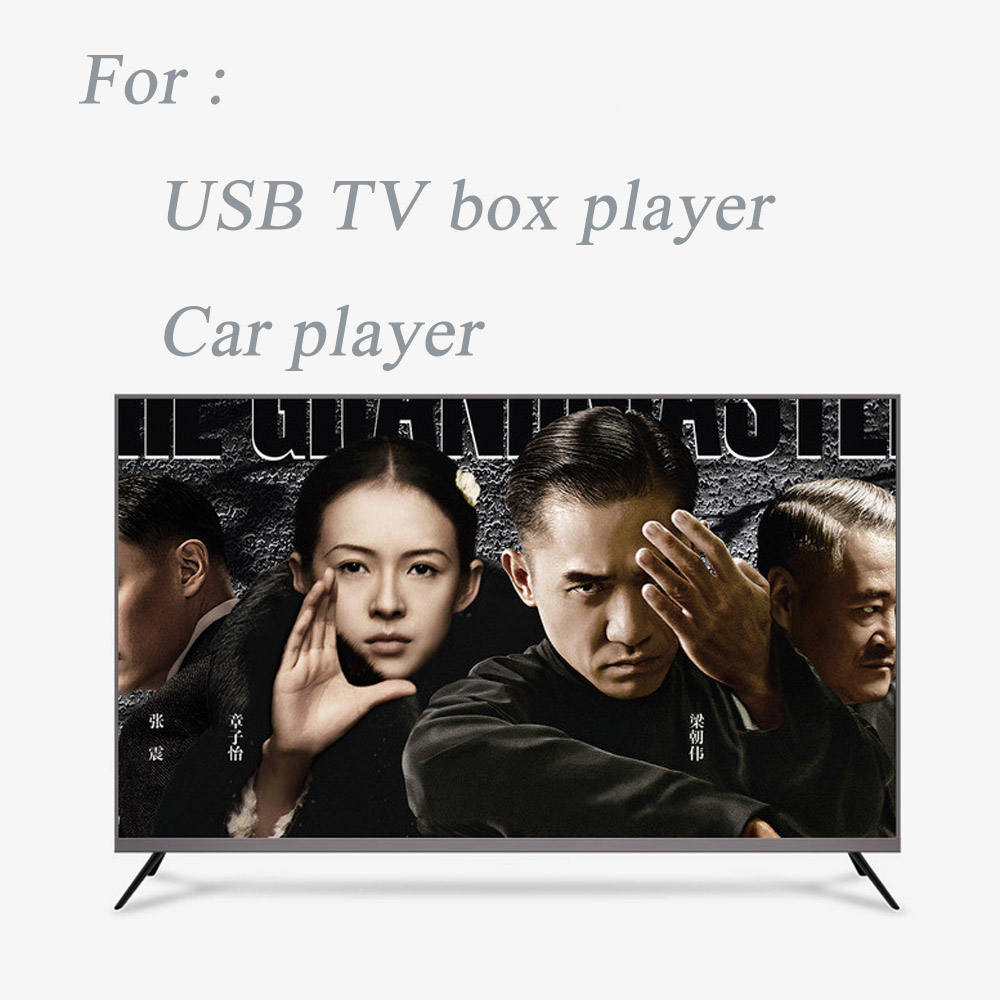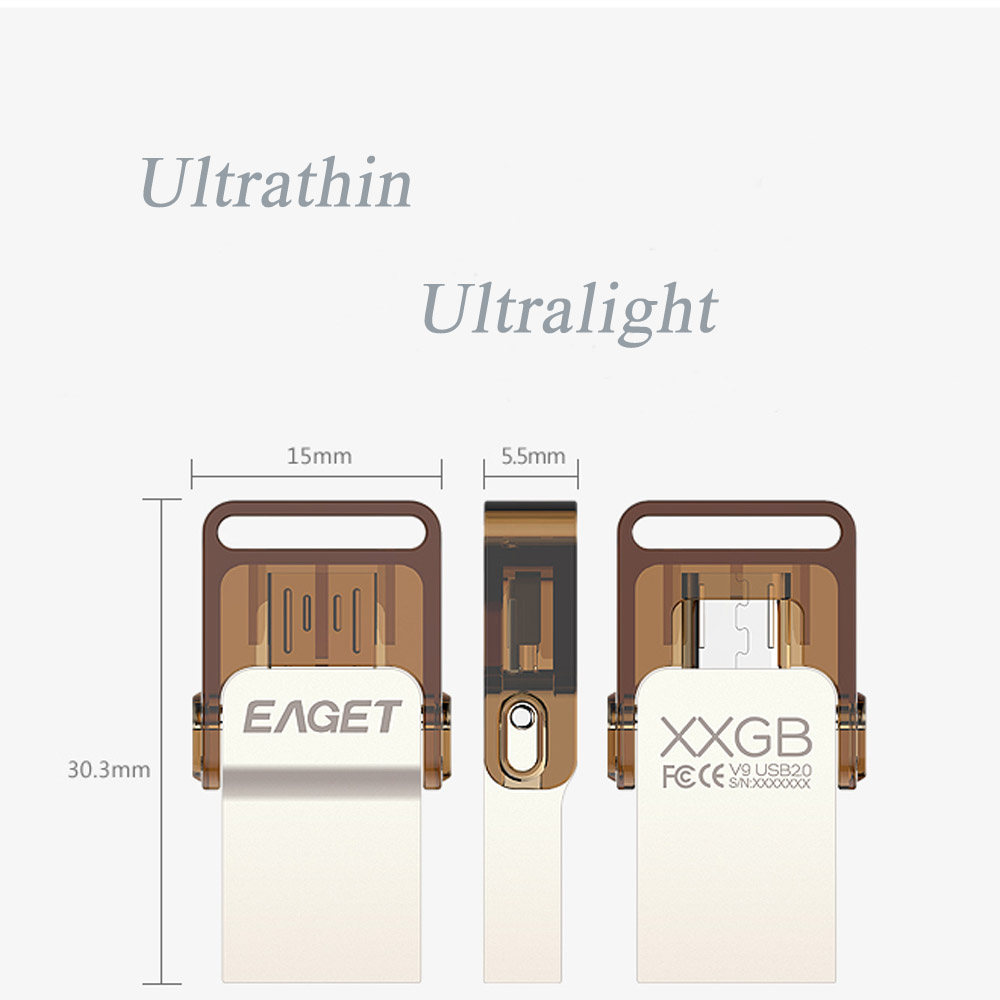 Fashion, noble design, OTG function is available. Provides you a high speed.
Features:
Two ways transmission, can directly conncet to computer and smart phone with android4.0 that support OTG.
Smart phone can be used to handle files of USB disk with micro USB.
Sturdy metal design, solid protection and exquisite design.
Fast data transfer rates up to 480MB/s ( theoretical ).
Waterproof and shockproof design. Antistatic, antimagnetic, and heat resisting.
UDP technology, high speed and more stable storage.
Built-in encryption tool AES 256-bit to enhance data safety.
Specifications:
Brand: EAGET
Type: V9
Usb interface: USB2.0, microUSB
Read speed: up to 26.8MB/s
Write speed: up to 6.993MB/s ( vary due to different hardware and system )
Capacity: 8G16G/32G ( optional )
Color: Silver
Material: Zinc alloy
Item size: 3.03 * 1.5 * 0.55cm / 1.19 * 0.59 * 0.21in ( L * W * H )
Item weight: 4.3g / 0.15oz
Package size: 11.3 * 10 * 0.67cm / 4.44 * 3.93 * 0.26in ( L * W * H )
Package weight: 14.4g / 0.5oz
Package list:
1 * USB Disk