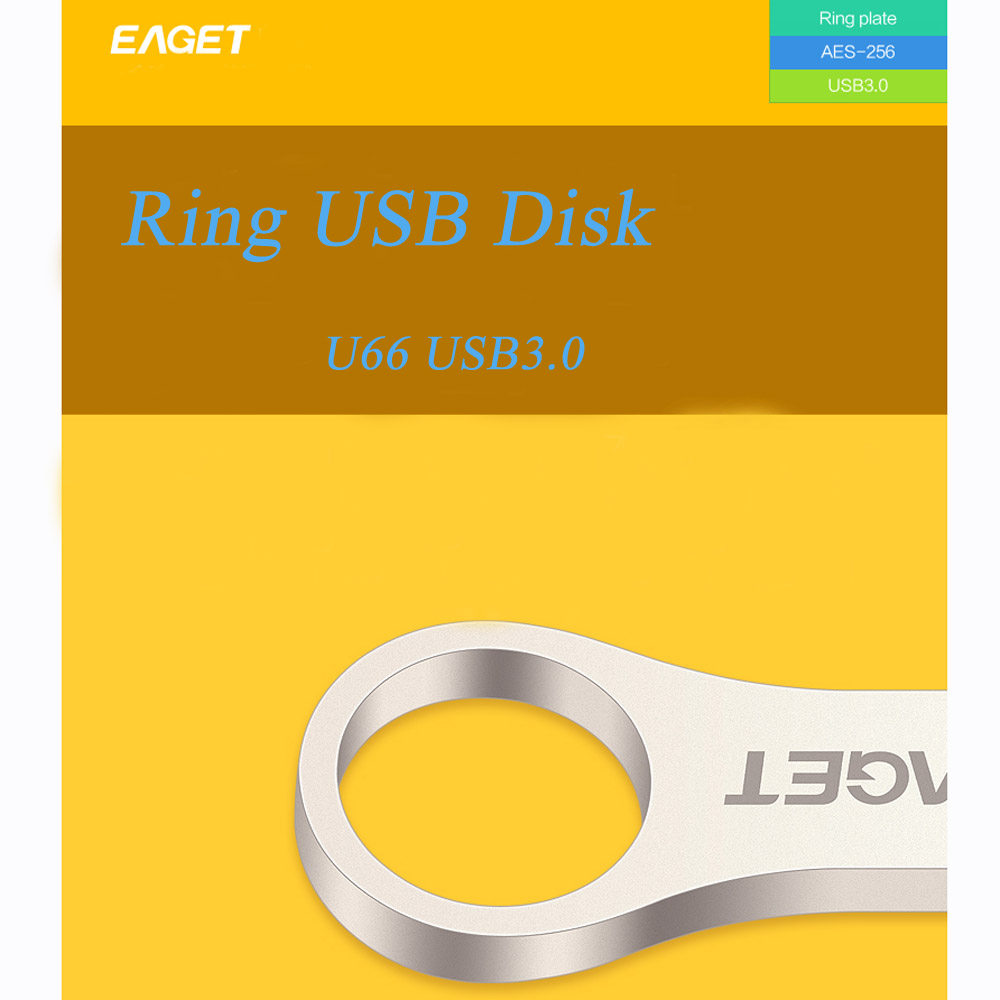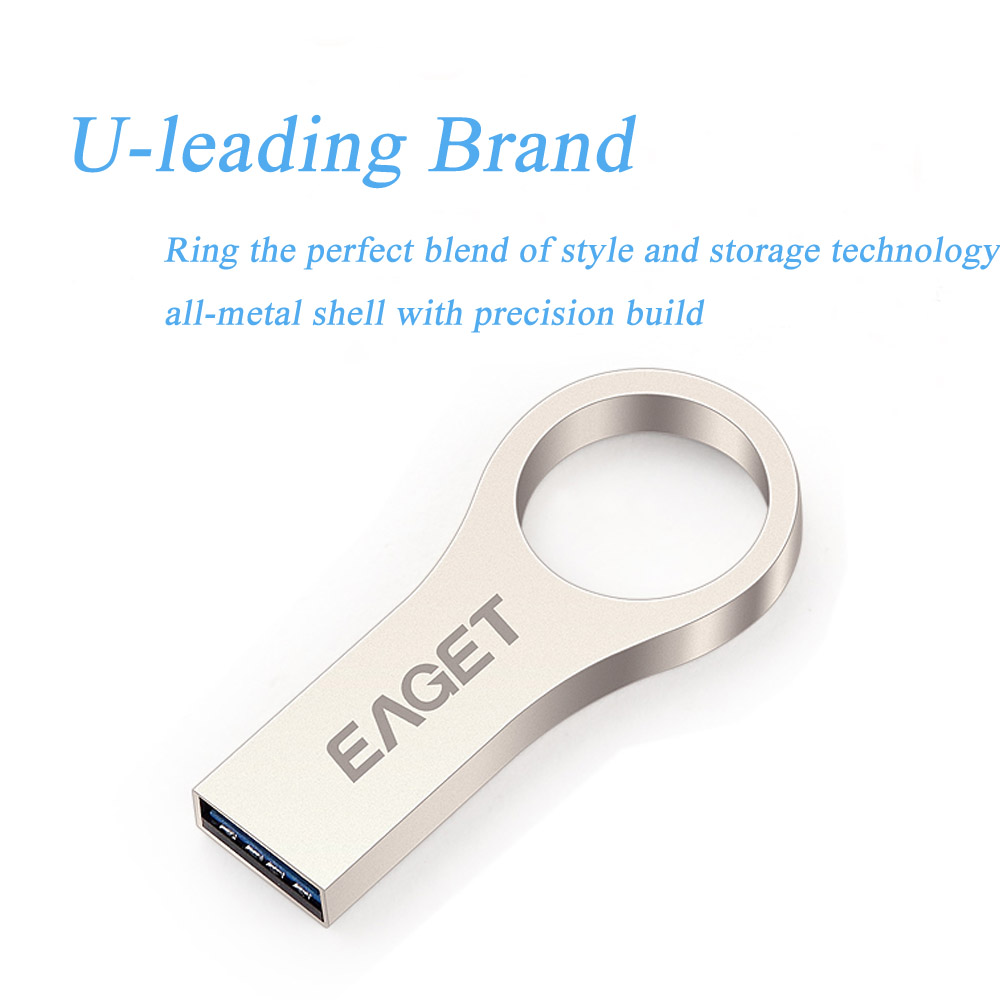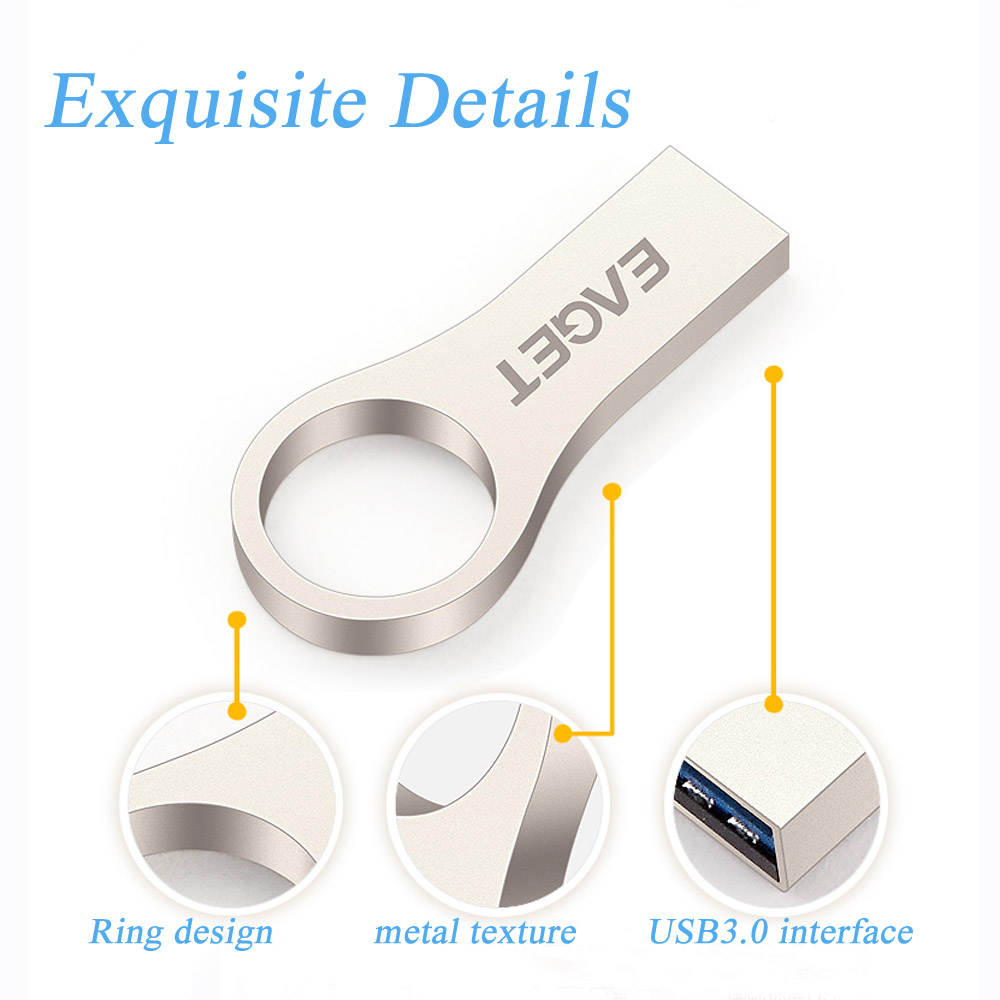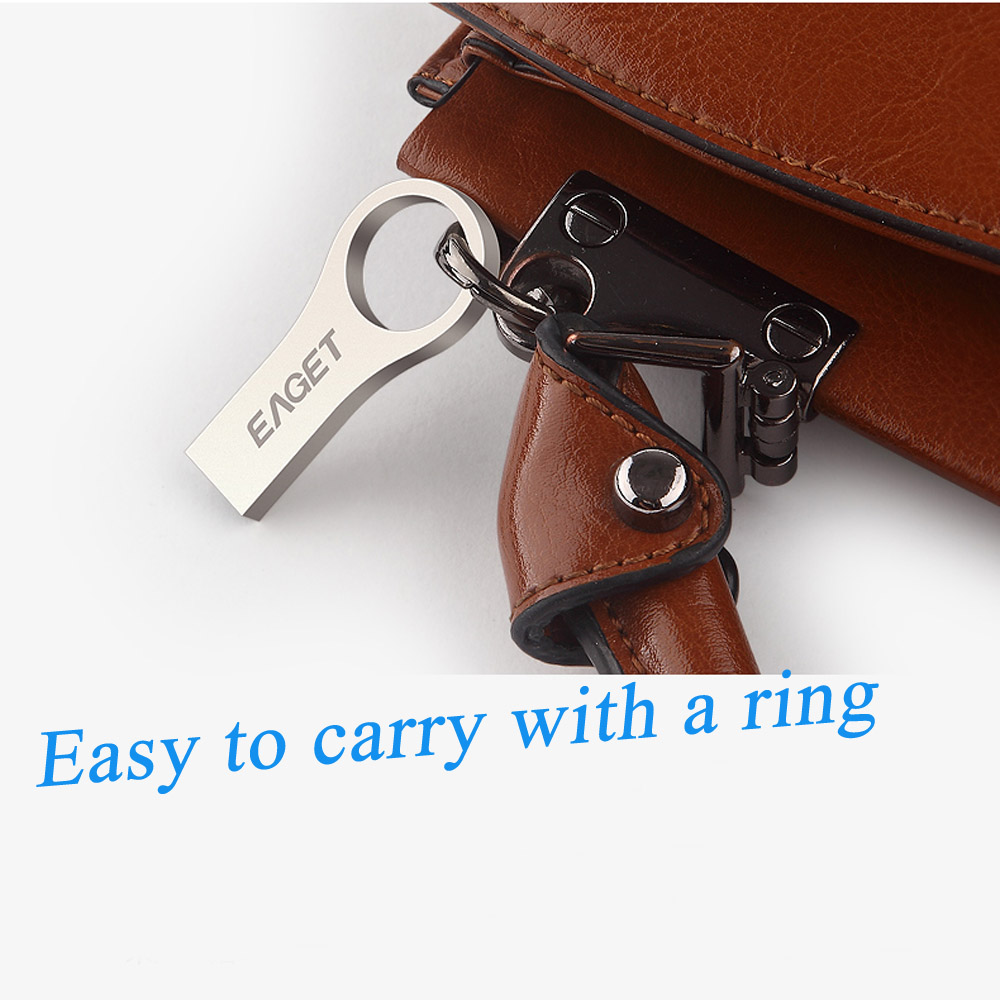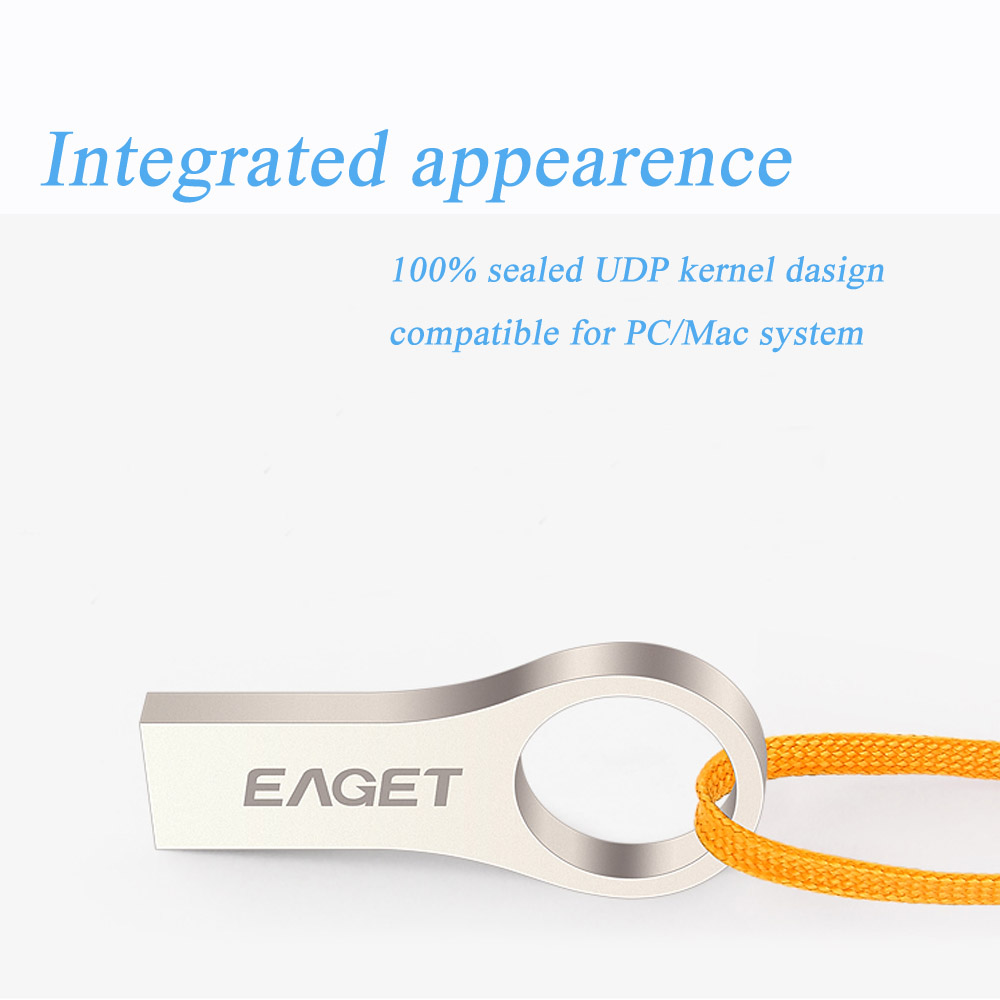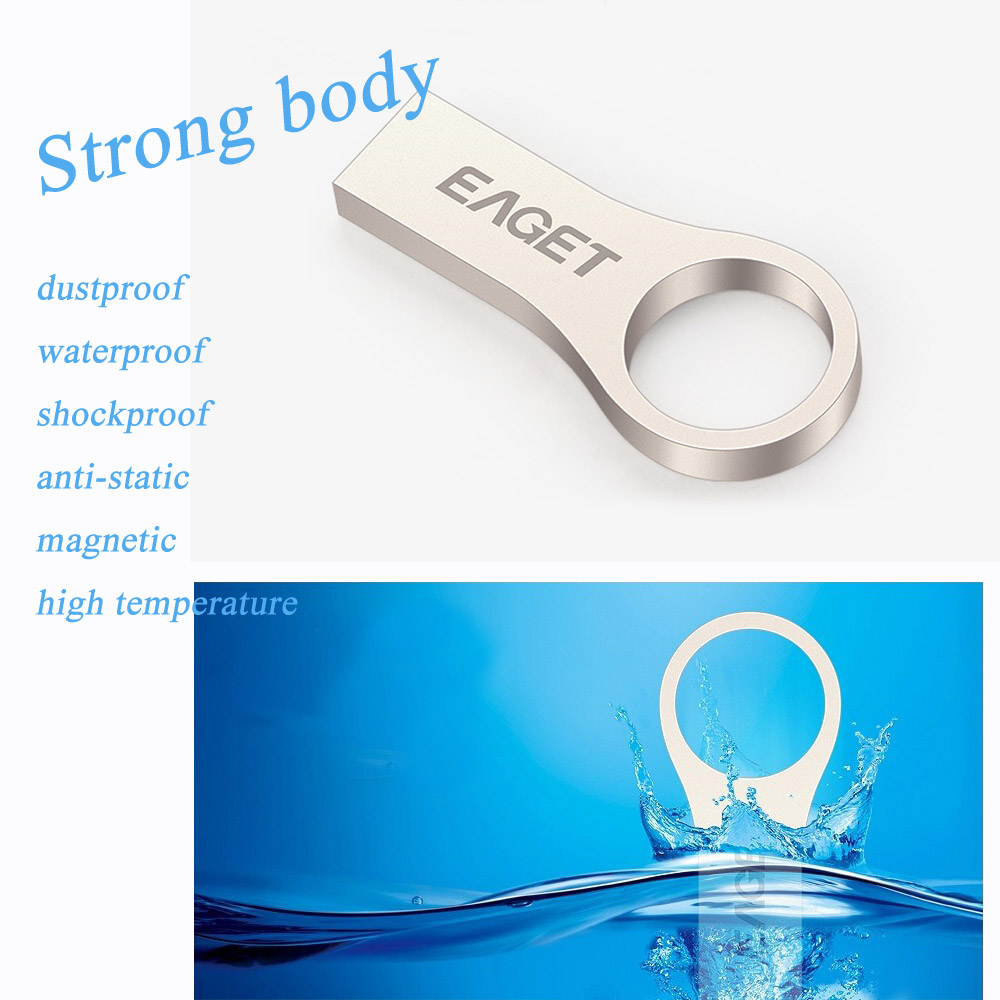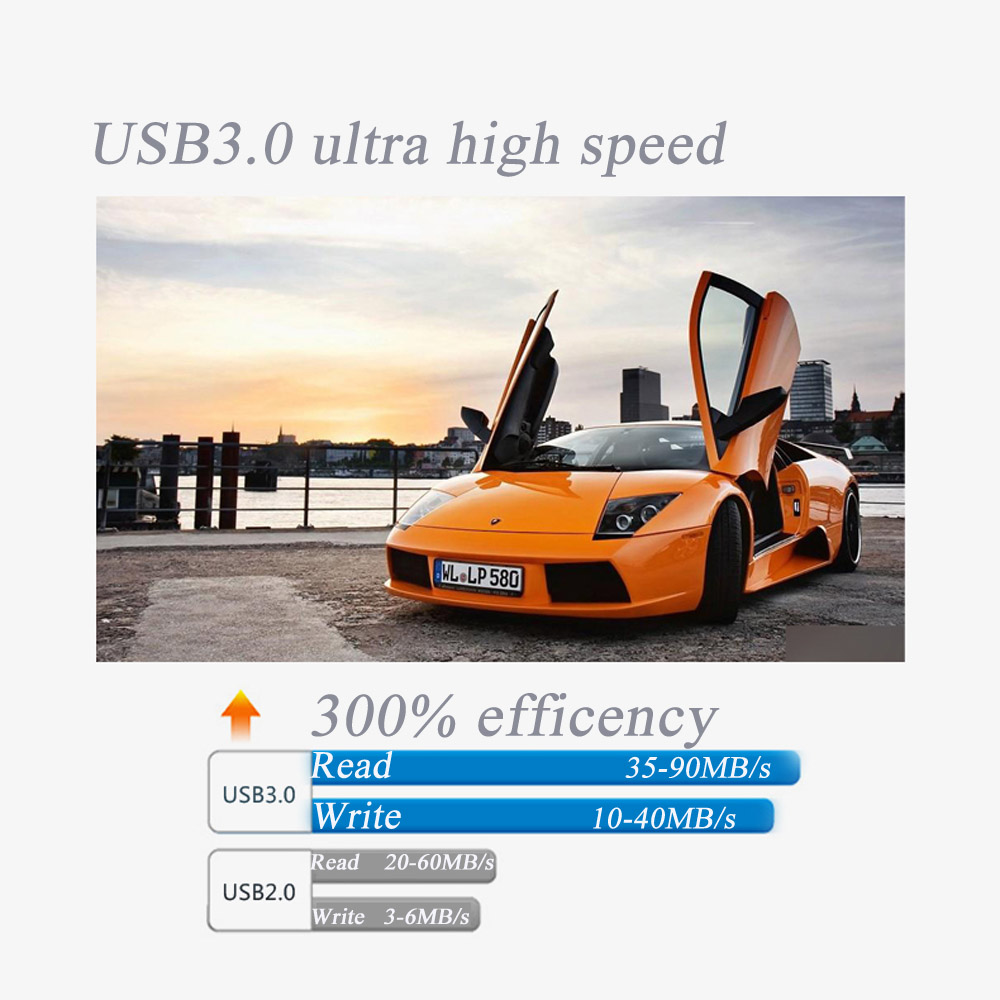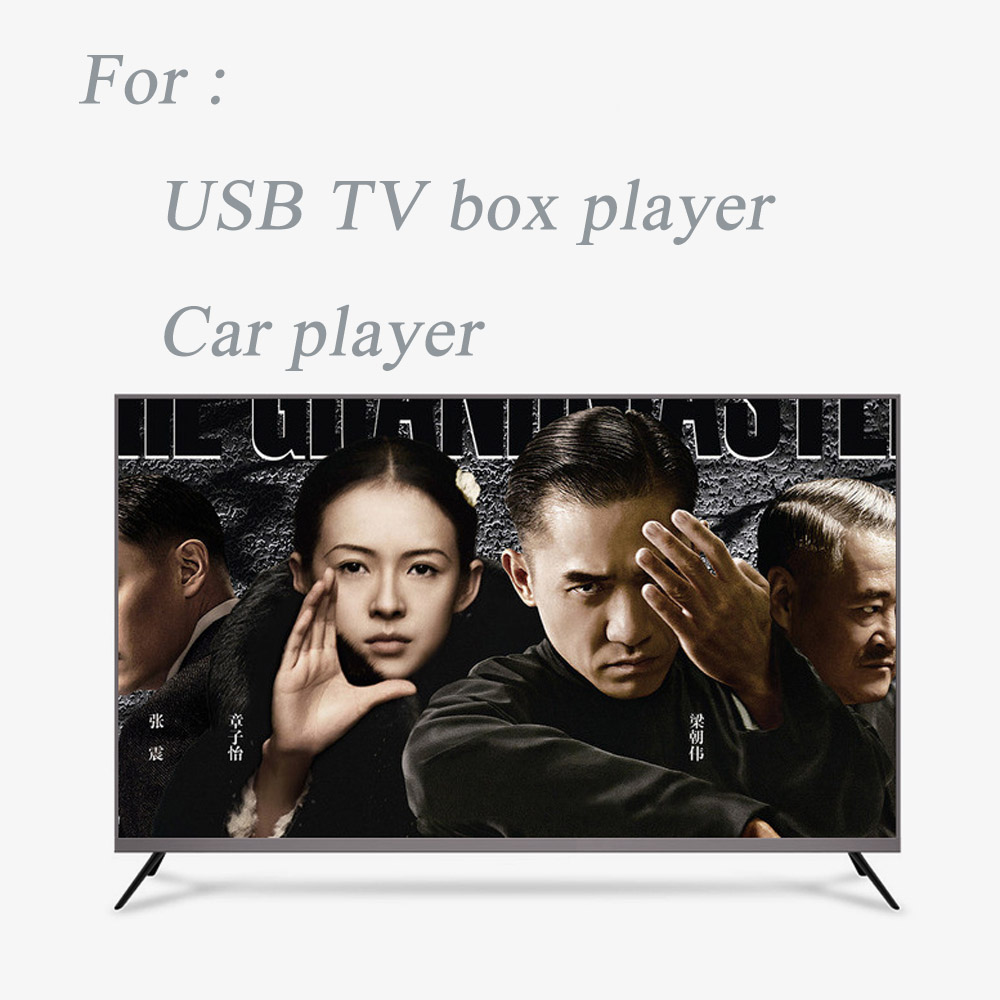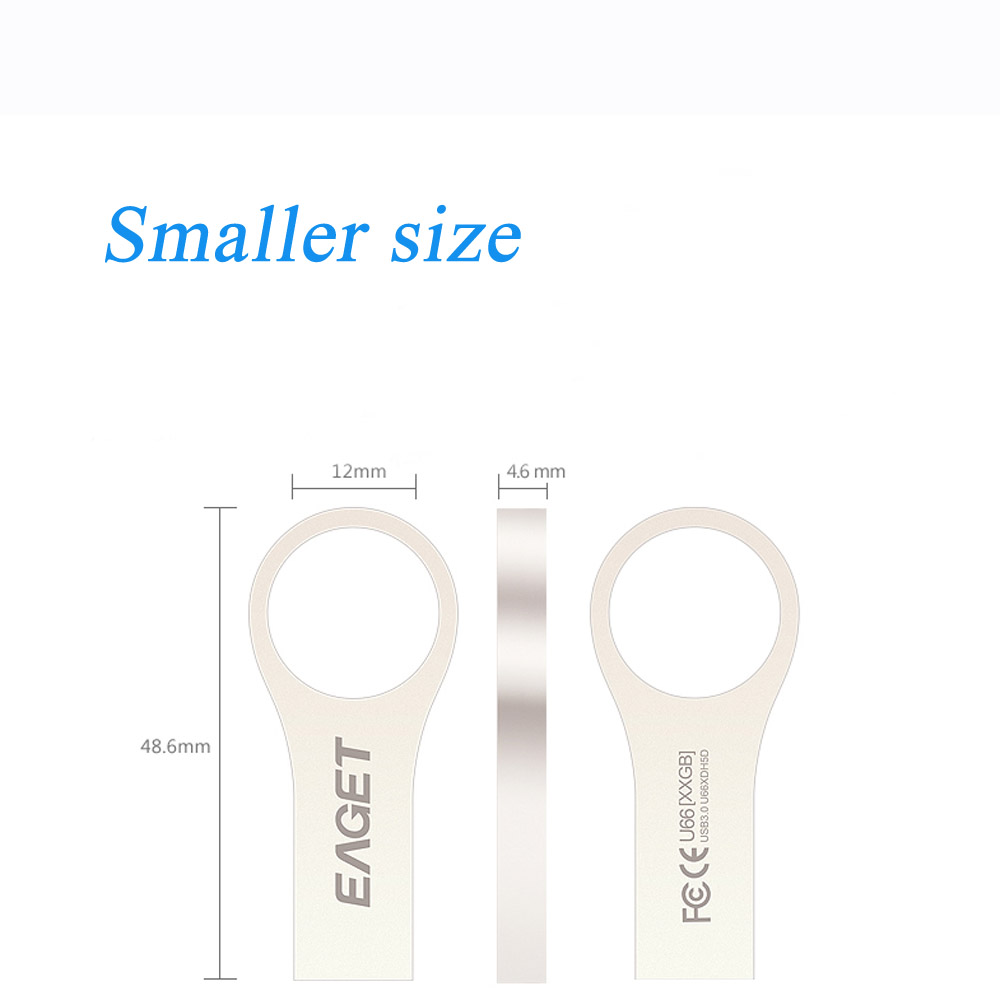 It is not only a USB disk, but also a work of art. The lord of ring's design makes it unique among others.
Features:
EAGET's innovative industrial design (patented), makes the best solution of personal portable storage.
Sturdy metal design, solid protection and exquisite design.
One of the most durable and thinnest USB disk on the market.
Fits on a key ring, whenever and wherever get a storage device along with you.
Fast data transfer rates up to 5GB/s ( theoretical ).
Protective edges on the connectors ensure that you'll always insert the USB disk properly, keeping it usable and safe.
Waterproof and shockproof design. Antistatic, antimagnetic, and heat resisting.
Using high quality original flash chip, high speed and more stable storage.
Available for both PC and Mac computers.
Specifications:
Brand: EAGET
Type: U66
Usb interface: Usb3.0, compitable with usb2.0
Read speed: 35-90MB/s
Write speed: 10-40MB/s ( vary due to different hardware and system )
Capacity: 16G/32G/64G ( optional )
Material: Metal
Item size: 4.86 * 1.2 * 0.46cm / 1.91 * 0.47 * 0.18in ( L * W * H )
Item weight: 8.8g / 0.31oz
Package size: 11.3 * 10 * 0.67cm / 4.44 * 3.93 * 0.26in ( L * W * H )
Package weight: 19.7g / 0.69oz
Package list:
1 * USB Disk