Meet Spark, a mini drone that features all of DJI's signature technologies, allowing you to seize the moment whenever you feel inspired. With intelligent flight control options, a mechanical gimbal, and a camera with incredible image quality, Spark empowers you to push your creative boundaries. Two extra batteries help you enjoy more flying fun.
(The phone and DJI GOGGLES in the pictures are not included)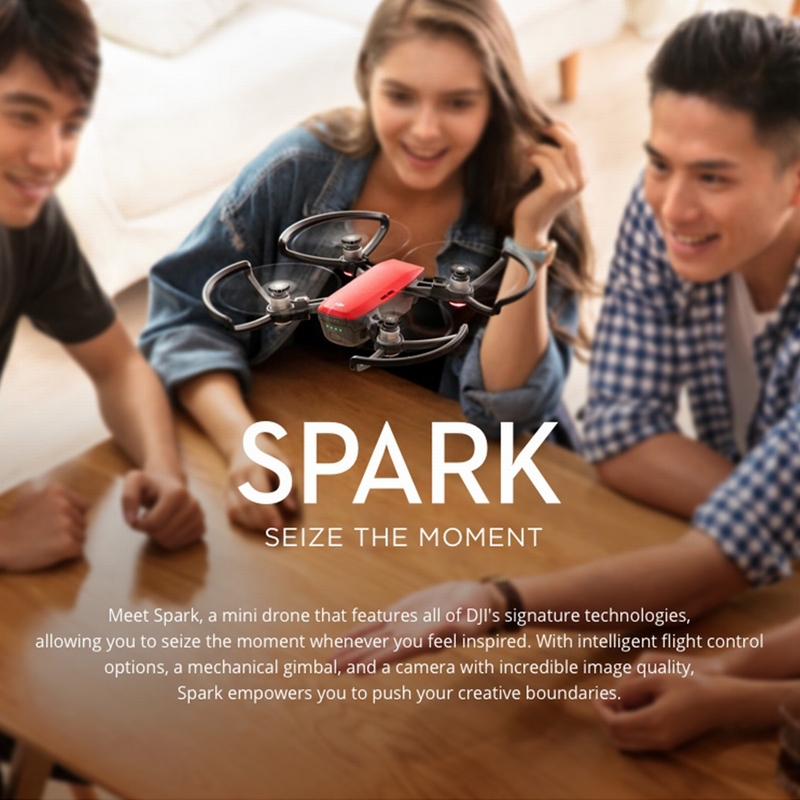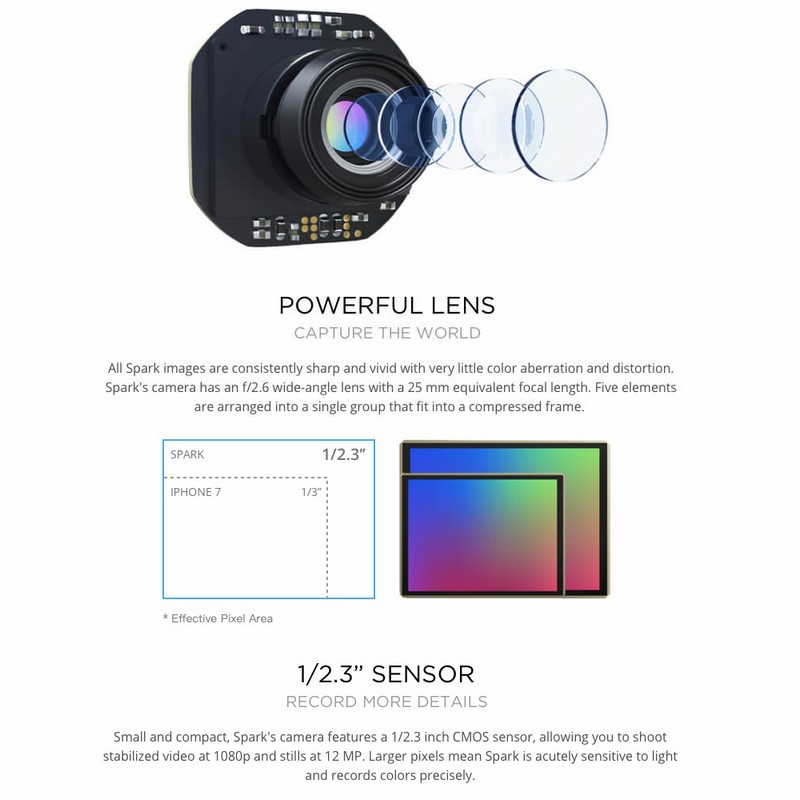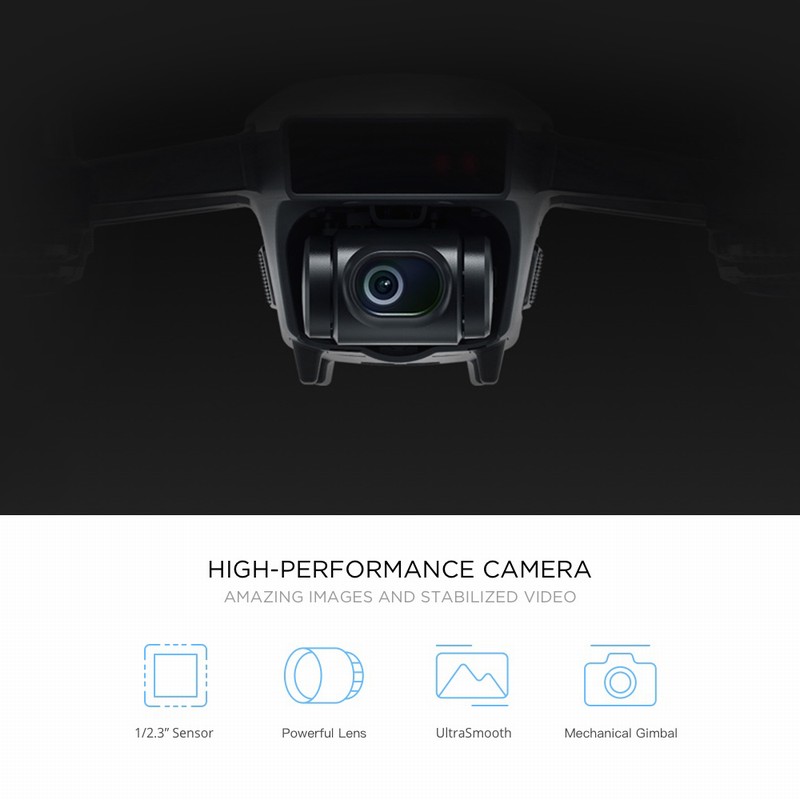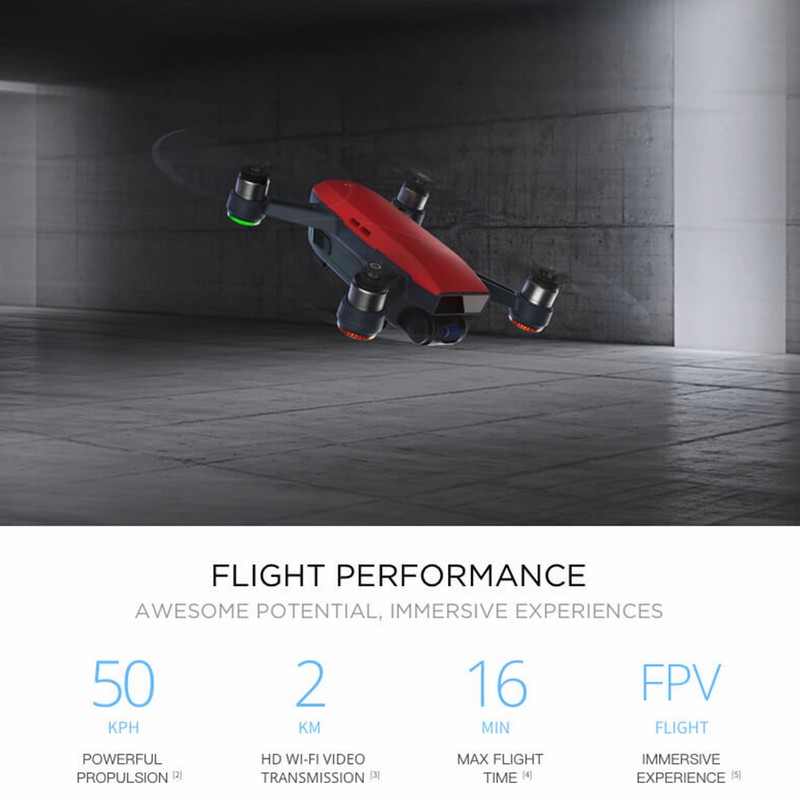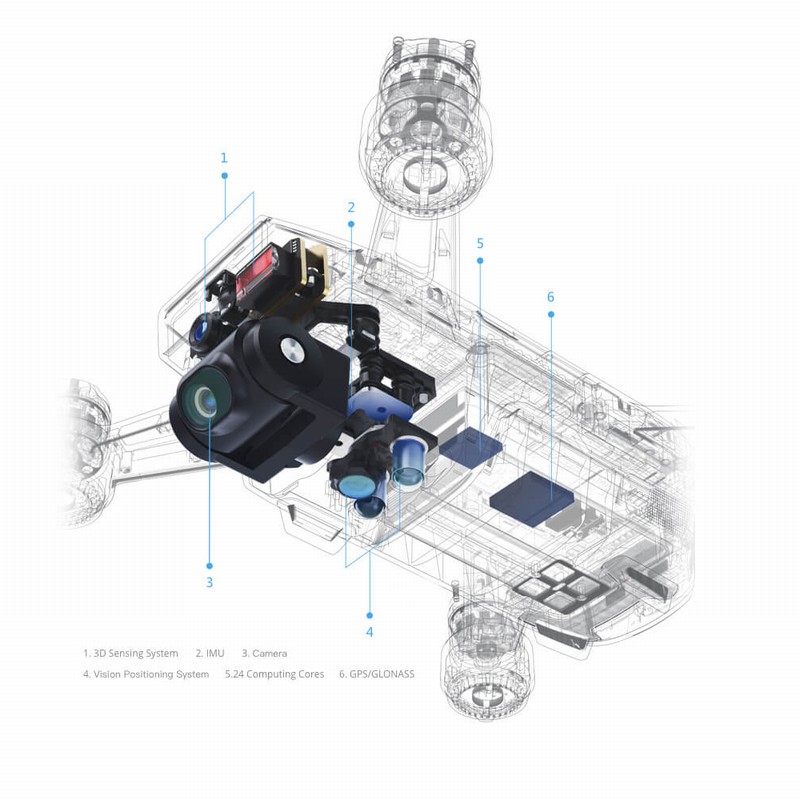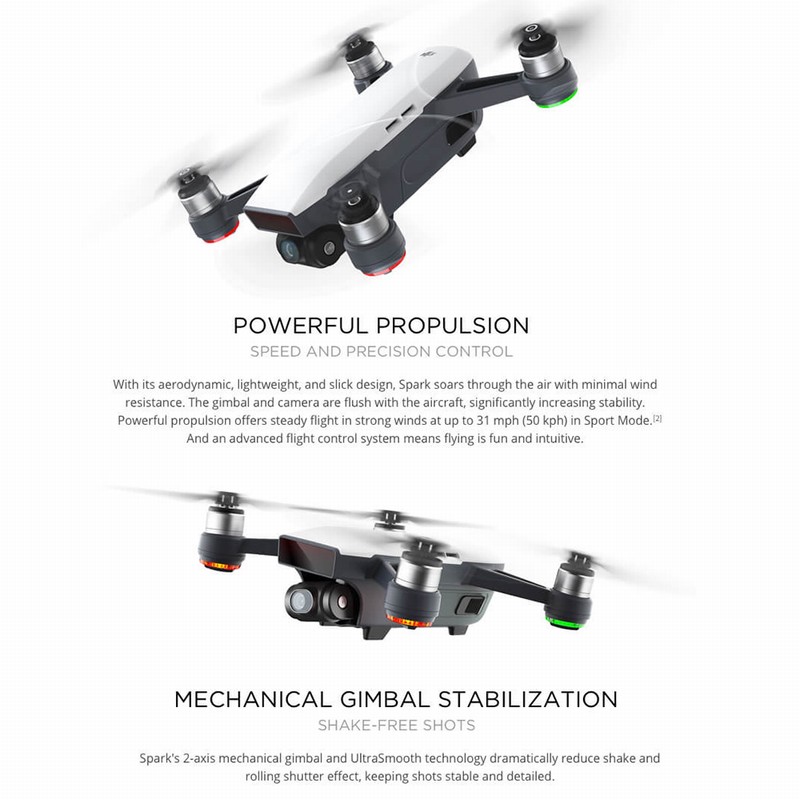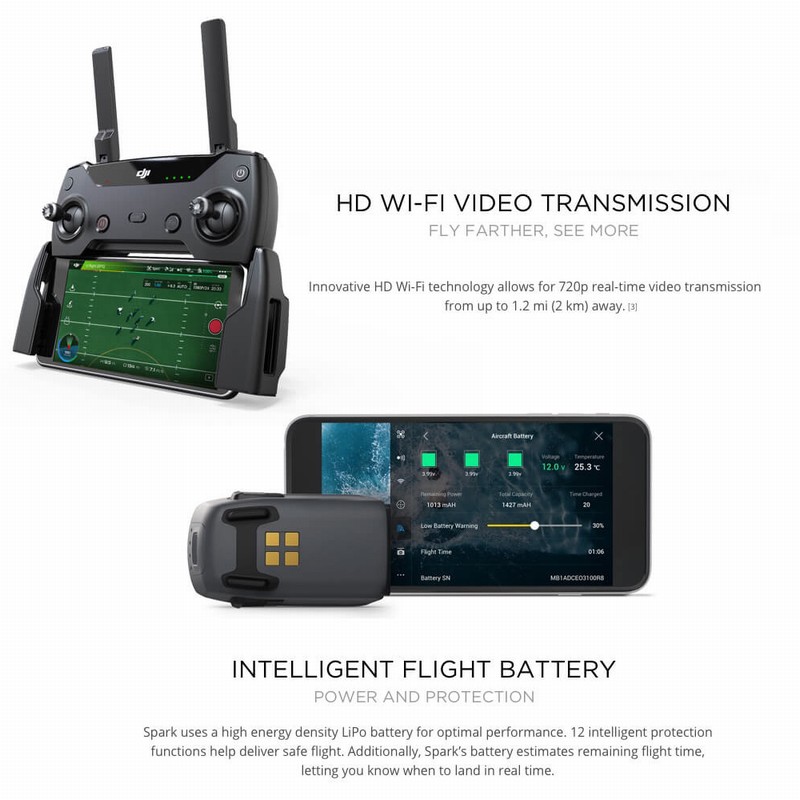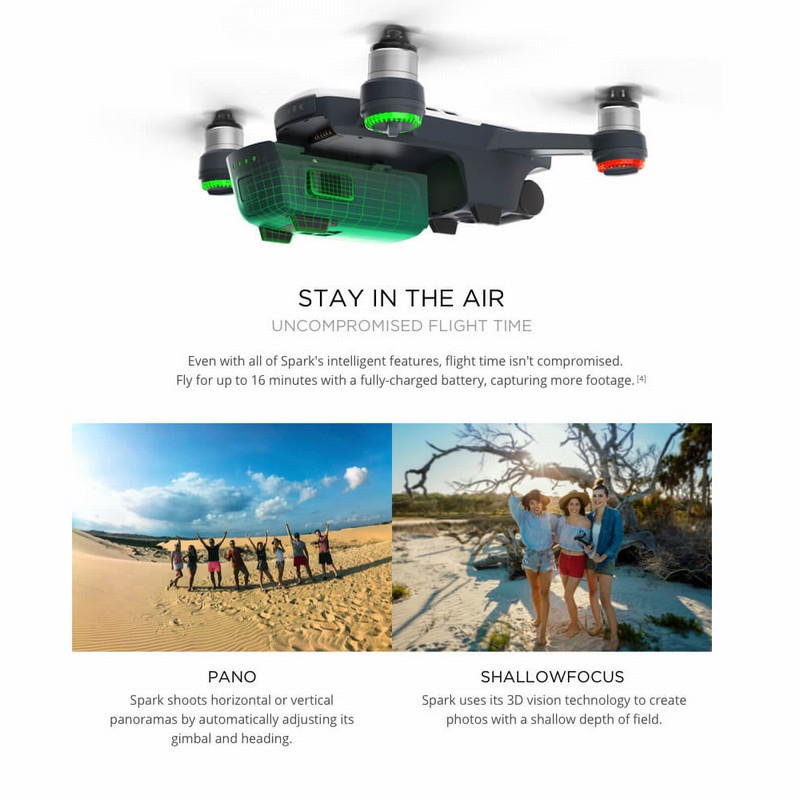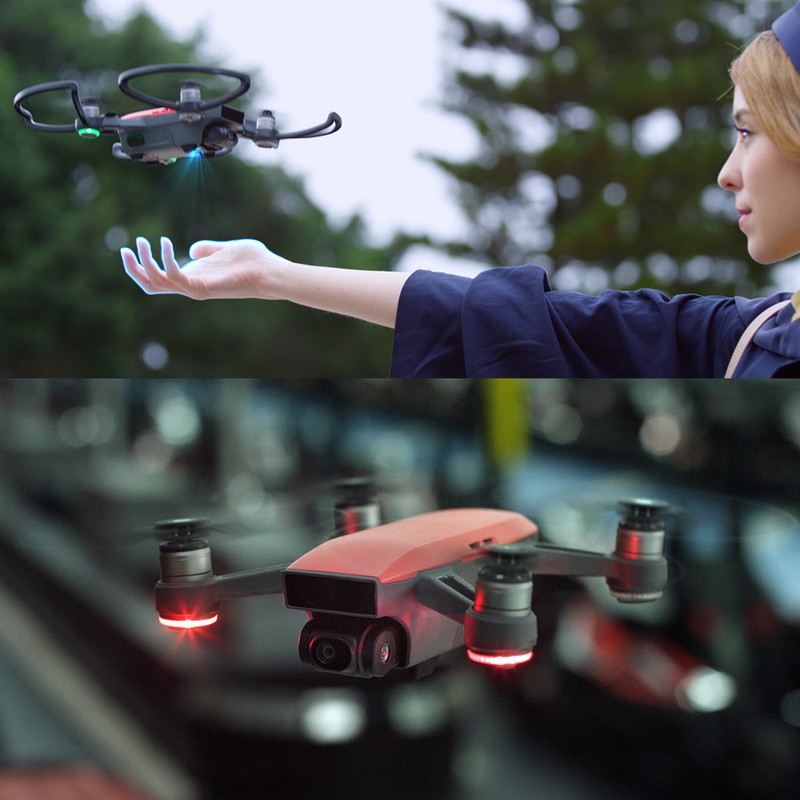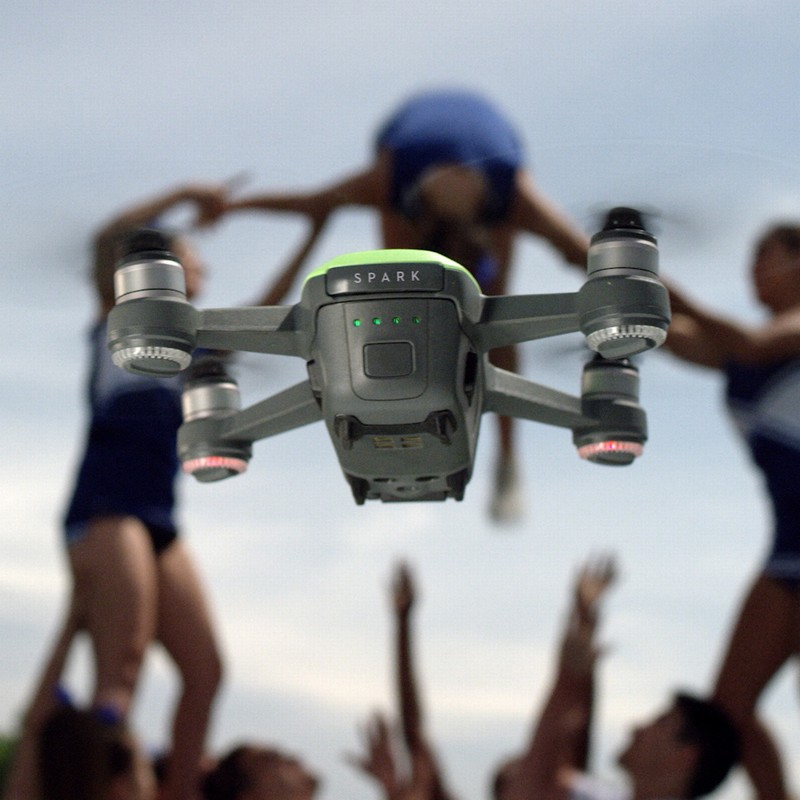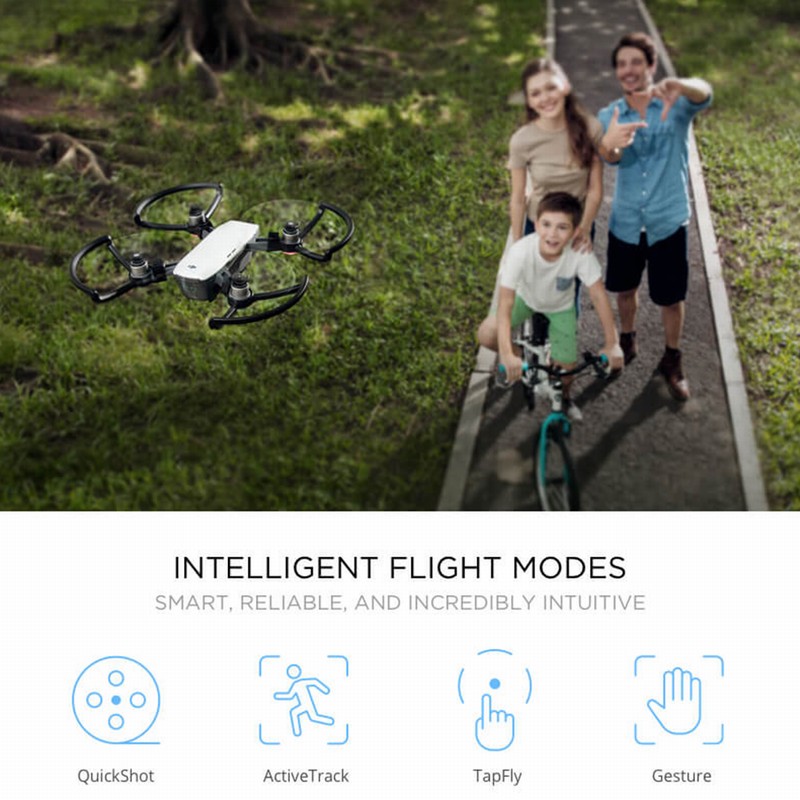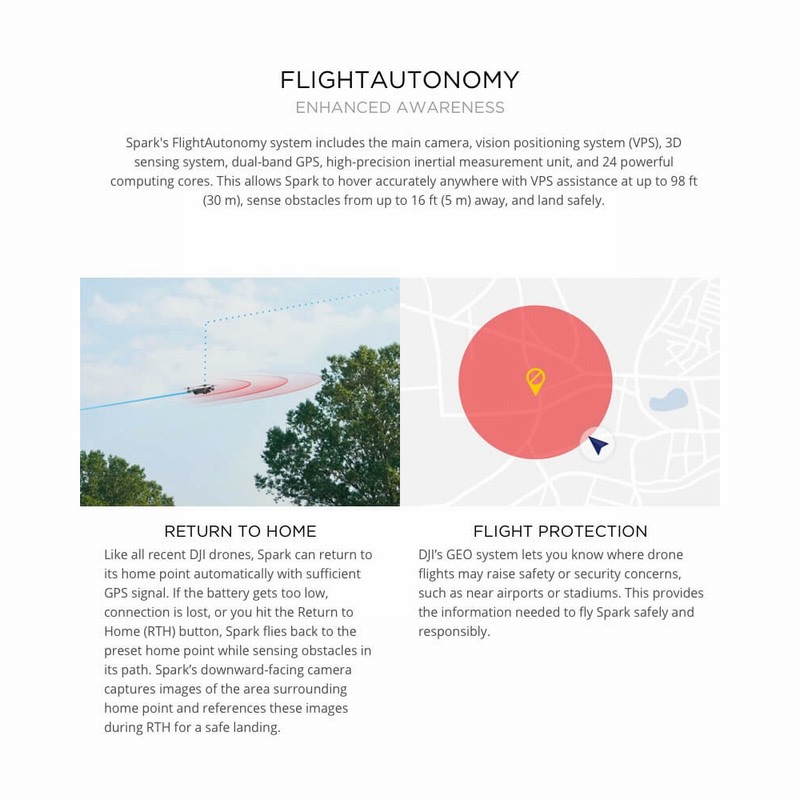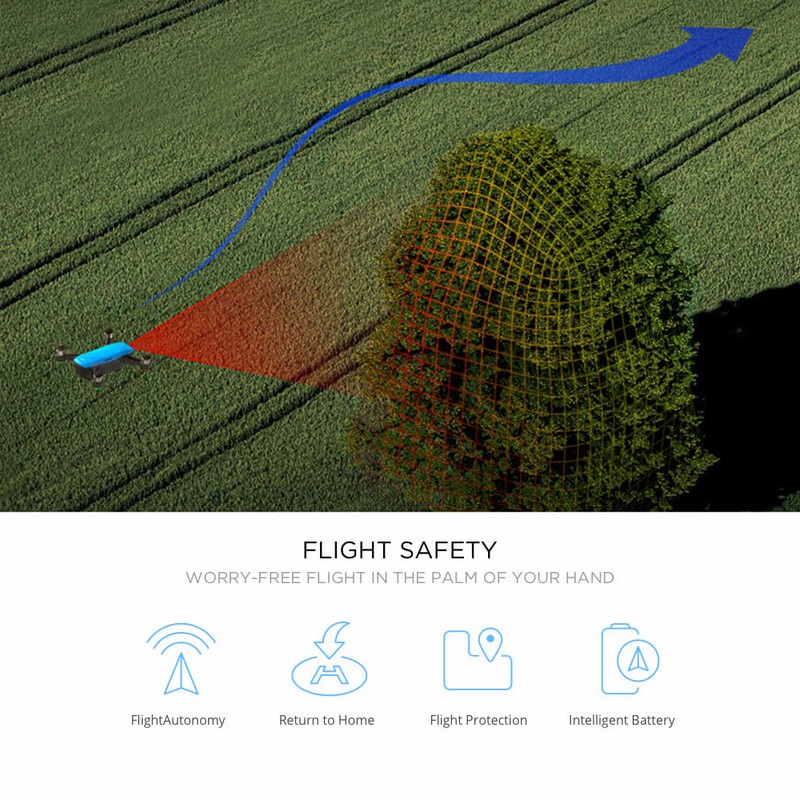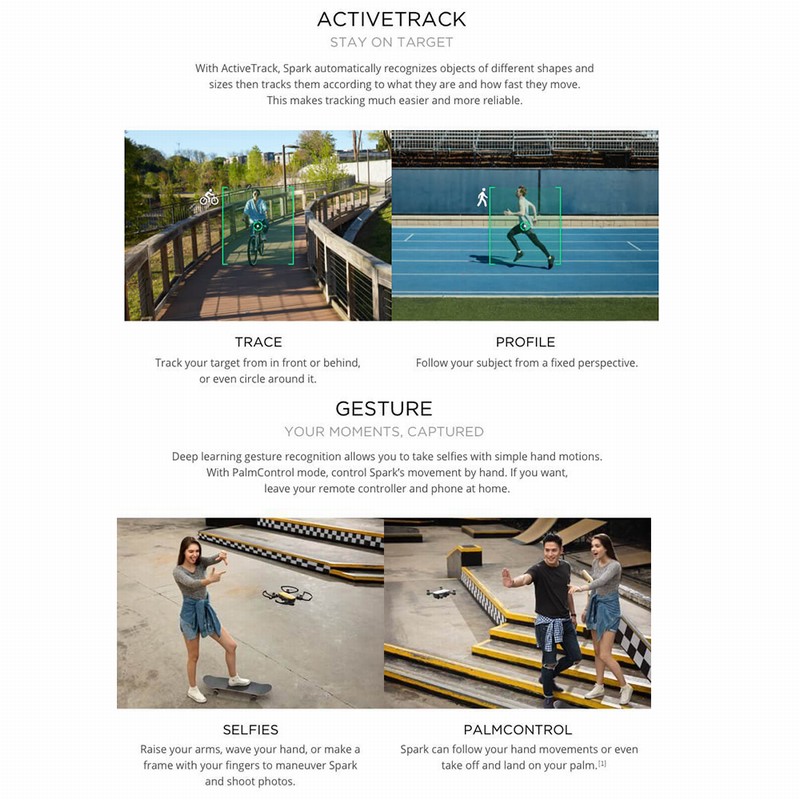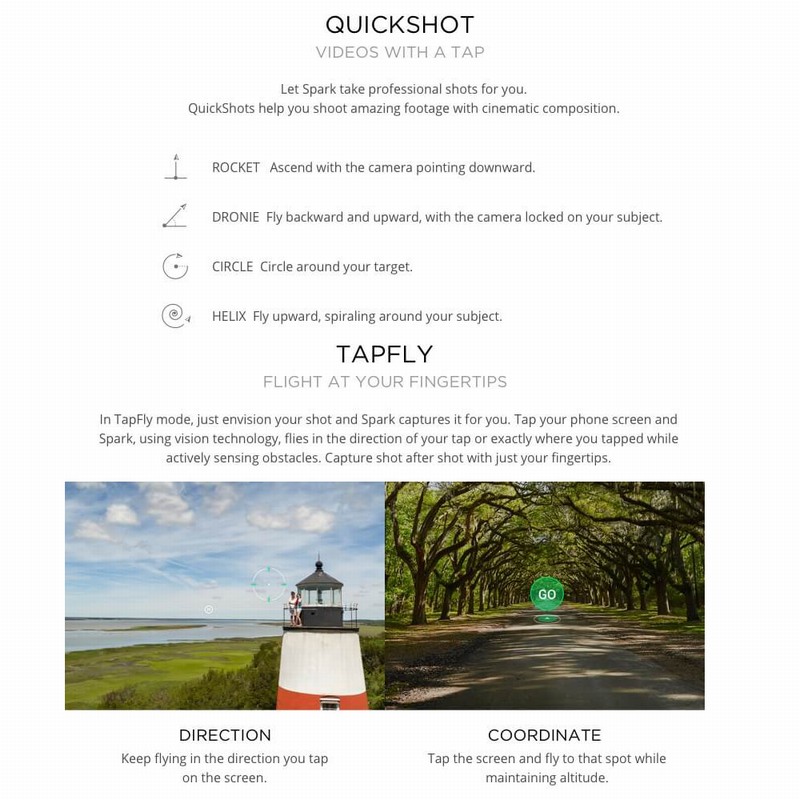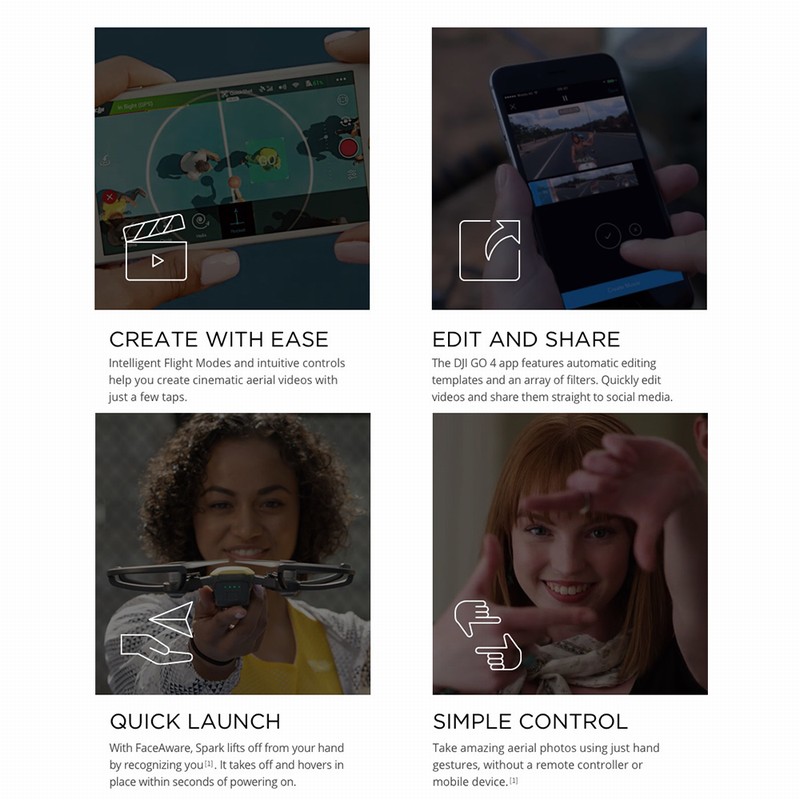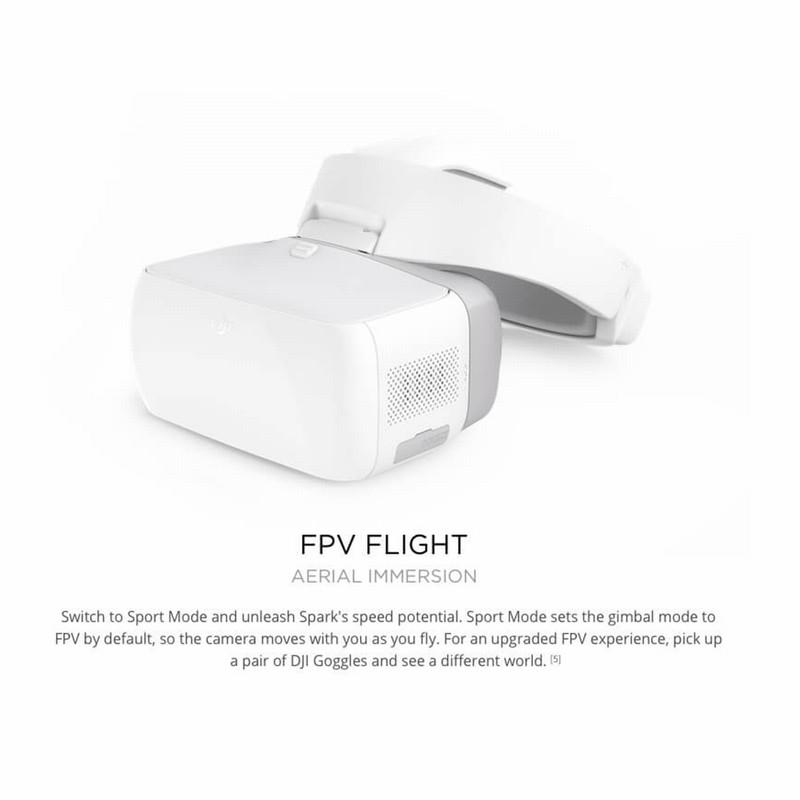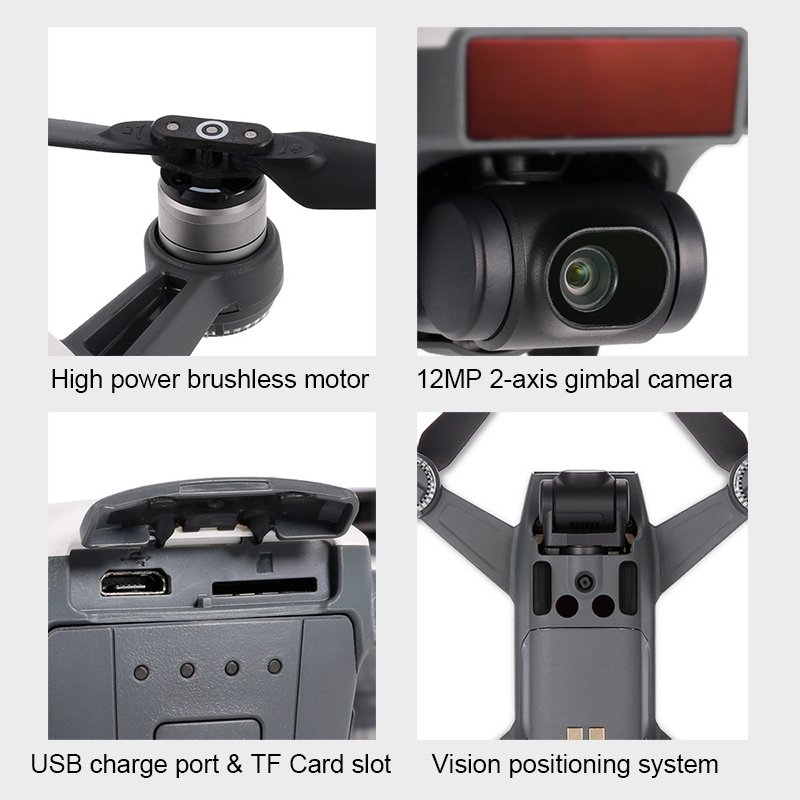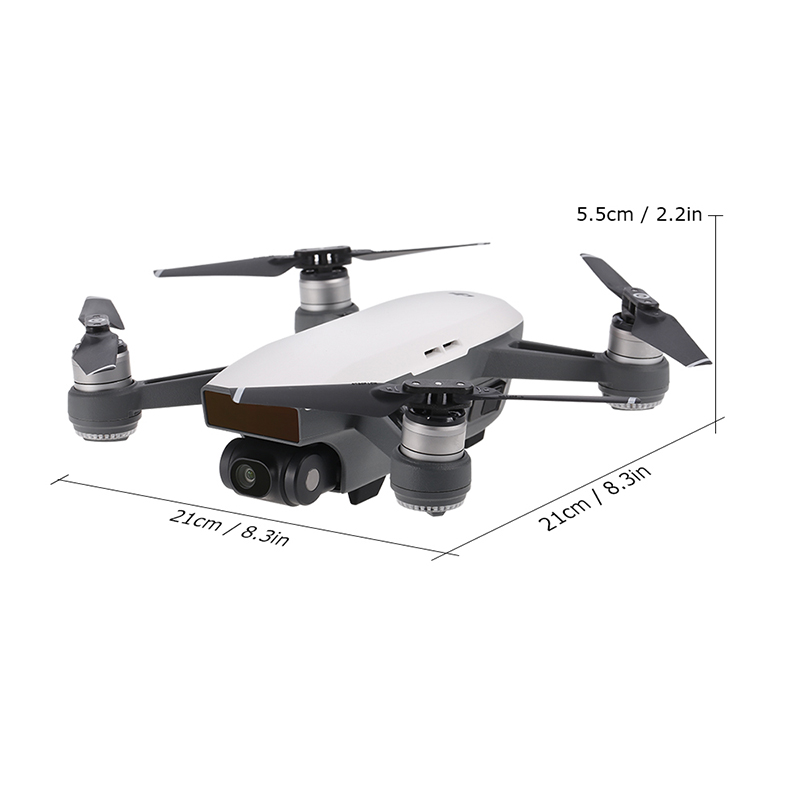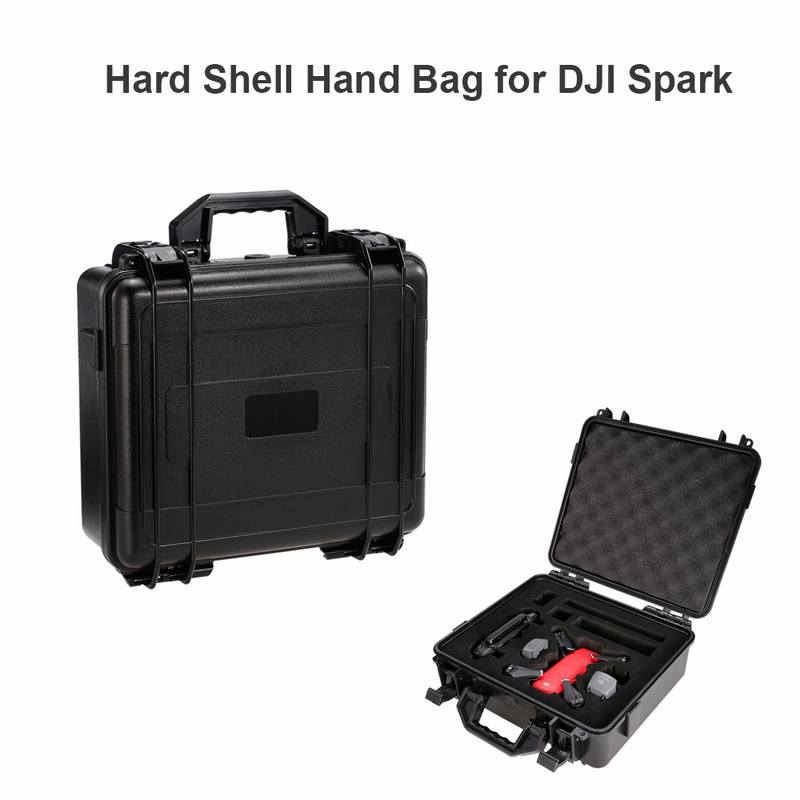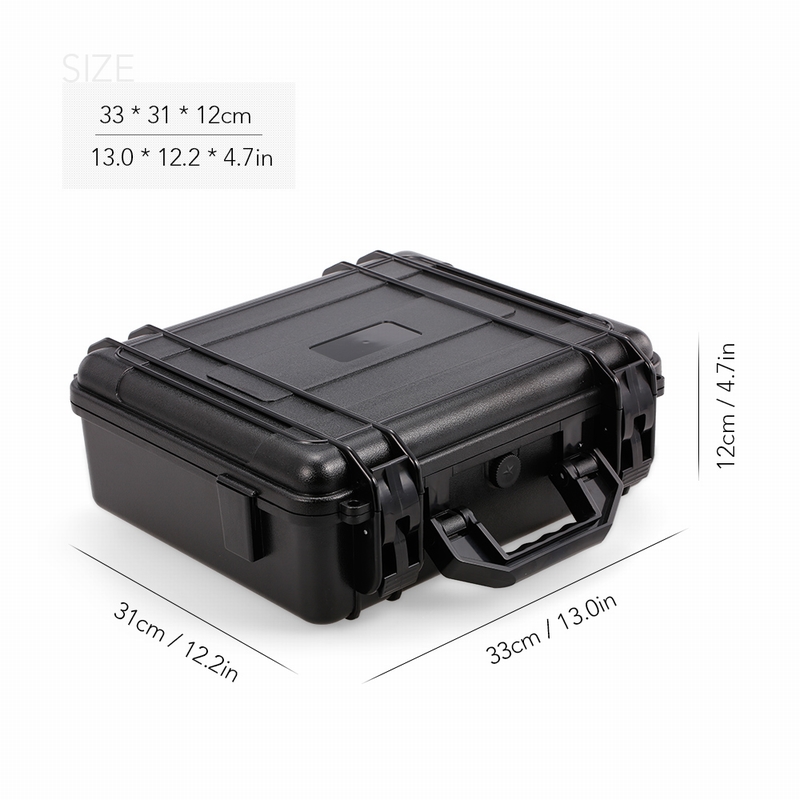 Features:
Maximum flight time of 16mins
Maximum speed of 50km/h
Camera with 1/2.3in sensor 12MP capable of shooting 1080P video
Three TapFly modes, TapFly forward; TapFly backward; TapFly free
Forward and downward of obstacle avoidance
Using the DJI GO app, a large number of intelligent flight modes are available
Automatically recognizes subjects, follows and captures them as they move, making it easier to get complex shots
Super strong hardshell which is durable and anti-crush, shockproof EVA foam inner structure perfectly fit DJI Spark
Specifications:
Aircraft
Max Ascent Speed: 9.8ft/s (3m/s) in Sport Mode without wind
Max Descent Speed: 9.8ft/s (3m/s) in Auto Landing Mode
Max Speed: 31mph (50kph) in Sport Mode without wind
Max Service Ceiling Above Sea Level: 13,123 feet (4,000m)
Max Flight Time: 16 minutes (no wind at a consistent 12.4mph (20kph))
Max Hovering Time: 15 minutes (no wind)
Operating Temperature Range: 32° to 104° F (0° to 40°C)
Satellite Positioning Systems: GPS/GLONASS
Hover Accuracy Range:
Vertical:
+/- 0.1m (when Vision Positioning is active) or +/-0.5m
Horizontal:
+/- 0.3m (when Vision Positioning is active) or +/-1.5m
Transmitter Power (EIRP):
2.4GHz
FCC: 25dBm; CE: 18dBm; SRRC: 18dBm
5.8GHz
FCC: 27dBm; CE: 14dBm; SRRC: 27dBm
Operating Frequency: 2.400-2.483GHz; 5.725-5.825GHz
Takeoff Weight: 300g
Dimensions: 143 * 143 * 55mm (propellers excluded) / 210 * 210 * 55mm (propellers included)
Diagonal Distance (propellers excluded): 170mm
3D Sensing system
Obstacle Sensing Range: 1-16ft (0.2-5m)
Operating Environment: Surface should be larger than 20 * 20cm and enable diffuse reflection, with reflection rate >20% (eg. wall, tree, people)
Camera
Sensor: 1/2.3" CMOS
Effective pixels: 12MP
Lens: FOV 81.9° 25mm (35 mm format equivalent) f/2.6
(shooting range: 2 m to ∞)
ISO Range: Video: 100-3200
Photo: 100-1600
Electronic Shutter Speed: 2-1/8000s
Image Size: 3968 * 2976
Still Photography Modes: Single Shot
Burst Shooting: 3 frames
Auto Exposure Bracketing (AEB): 3 bracketed frames at 0.7 EV bias
Interval: 2/3/5/7/10/15/20/30/60s
Video Resolution: FHD: 1920 * 1080 30p
Max Video Bitrate: 24Mbps
Supported File Systems: FAT32
Photo Format: JPEG
Video Format: MP4 (MPEG-4 AVC/H.264)
Gimbal
Controllable Range: Pitch: -85° to 0°
Stabilization: 2-axis mechanical (pitch, roll)
Vision System
Velocity Range: ≤22.4mph (36kph) at 6.6ft (2m) above ground
Altitude Range: 0-26ft (0 - 8 m)
Operating Range: 0-98ft (0 - 30 m)
Operating Environment: Surface with clear patterns, enables diffuse reflection with >20% reflection rate
Adequate lighting (lux>15)
Wi-Fi
Operating Frequency: 2.4GHz/5.8GHz
Max Transmission Distance: 100m(Distance), 50m(Height) (Unobstructed, free of interference)
Remote Controller
Operating frequencies: 2.412 - 2.462GHz, 5.745 - 5.825GHz
Max. transmission distance ( unobstructed, free of interference ):
2.4GHz: 1.2 mi. ( 2km, FCC ), 0.31 mi. (0.5km, CE), 0.31 mi. ( 0.5km, SRRC )
5.8GHz: 1.2 mi. ( 2km, FCC ), 0.19 mi. ( 0.3km, CE ), 0.75 mi. ( 1.2km, SRRC )
Note: 5.8 GHz transmission is not available in some regions due to local regulations.
Operating temperature range: 32 - 104 Deg.F ( 0 to 40 Deg.C )
Built-in battery capacity: 2970mAh
Transmitter power ( EIRP ):
2.4GHz: 26dBm ( FCC ), 18dBm( CE ), 18dBm ( SRRC )
5.8GHz: 28dBm ( FCC ), 14dBm ( CE ), 26dBm ( SRRC )
Operating current: 950mA at 3.7V
Supported mobile device thickness: 6.5 - 8.5mm
Supported mobile device maximum length: 160mm
Item weight: 308g
Item size: 14 * 8 * 5cm / 5.5 * 3.2 x 2.0in
Intelligent Flight Battery
Capacity: 1480mAh
Voltage: 11.4V
Max Charging Voltage: 13.05V
Battery Type: LiPo 3S
Energy: 16.87Wh
Net Weight: Approx. 0.2lbs (95g)
Charging Temperature Range: 41° to 104°F (5° to 40°C)
Package information:
Package size: 34 * 33 * 32.5cm / 13.3 * 12.9 * 12.7in
Package weight: 3399g / 7.49lb
Gift box package​
Package List:
1 * DJI Spark
1 * Remote Controller
3 * Pair of Propeller
3 * Flight Battery
1 * Charger
1 * USB Cable
1 * Carrying Case
1 * Hardshell Suitcase
1 * User Manual