Ebenso wie die exquisiten Äußeres, haltbares Material und Multi-Funktion der Syma X8HC werden Sie es mögen, nachdem er einen Blick! Diese Quad-Copter ist ausgestattet mit 2.0MP HD-Kamera, die ist gut für die Dateien der Bilder und Videos direkt im Handy gespeichert werden, so dass Sie die Auswirkungen immer und überall zu sehen. Die H/L Geschwindigkeit umschalten, kopflose Modus und Barometer gesetzt, die hohe Fähigkeit fliegen leichter macht, und Sie genießen Sie ein wunderbares Flugerlebnis. Nur komm und hol es!
Es gibt einen kleiner Unterschied in der Farbe wegen Taschenlampe, bitte in Form von Sachleistungen durchsetzen.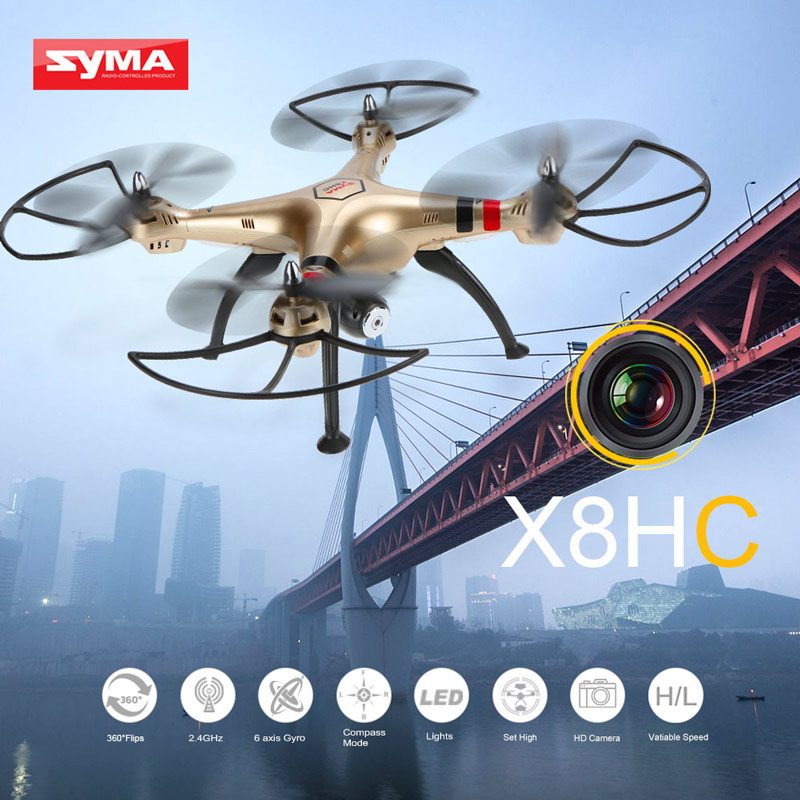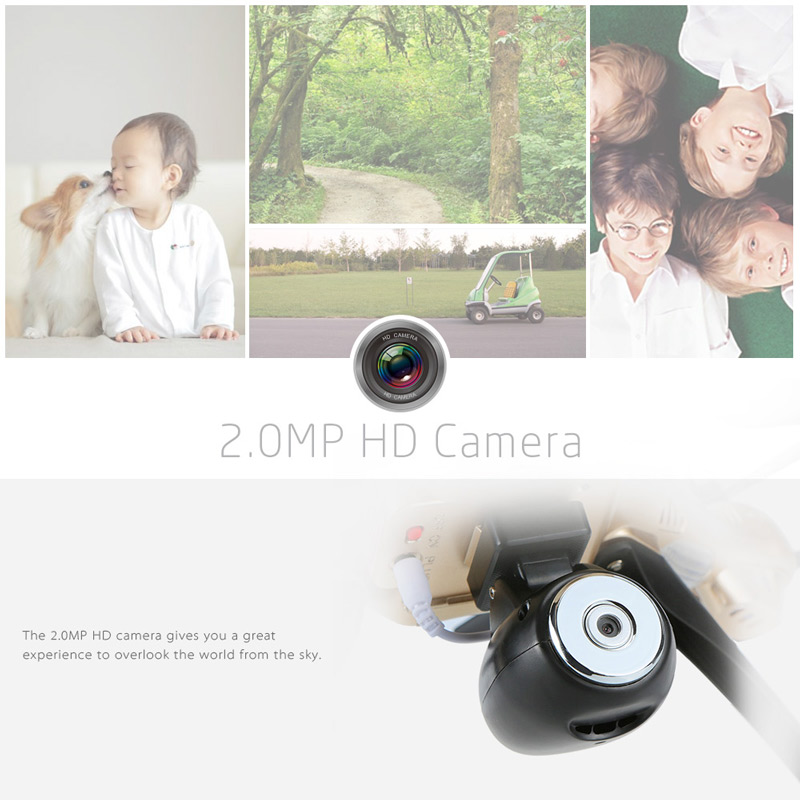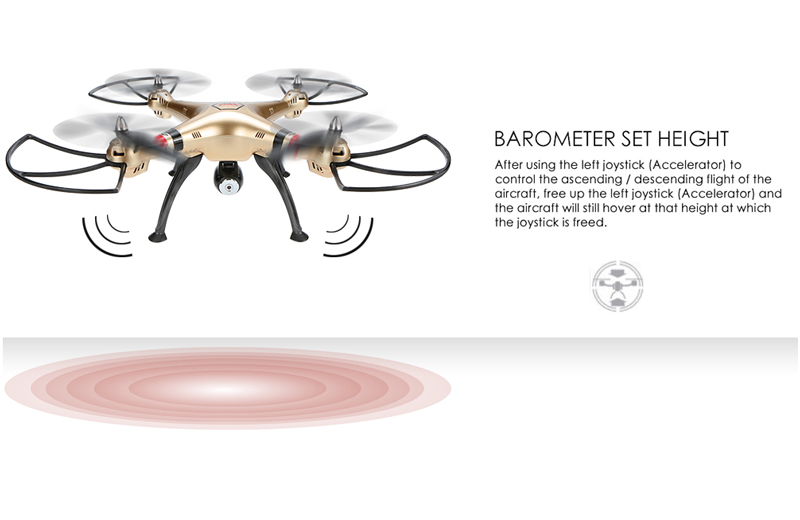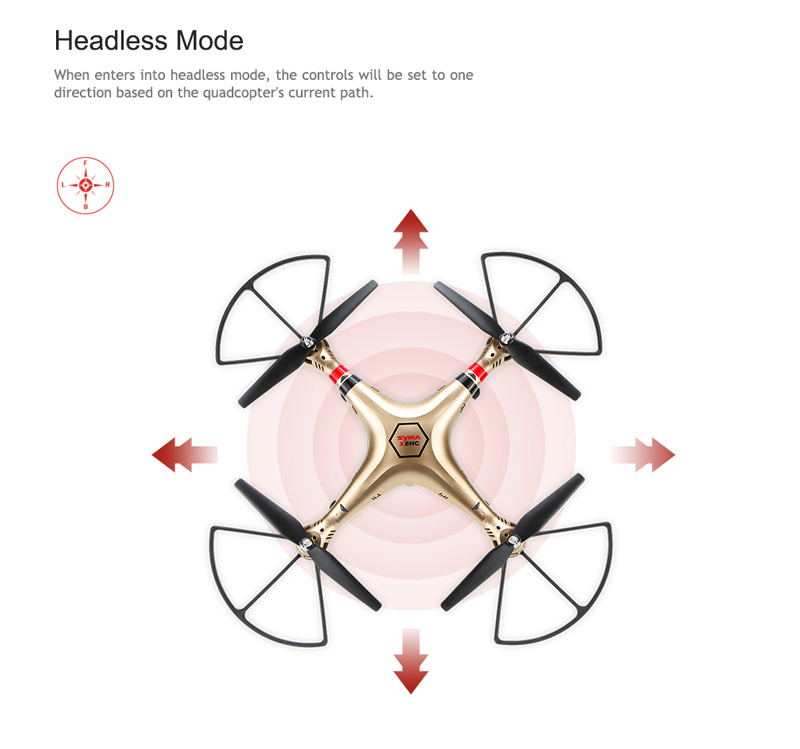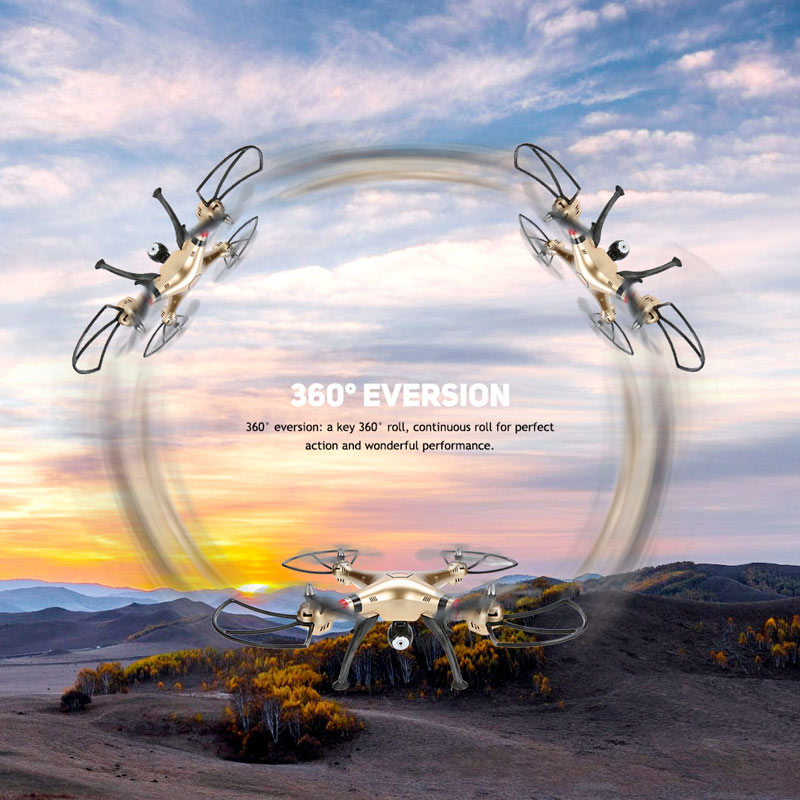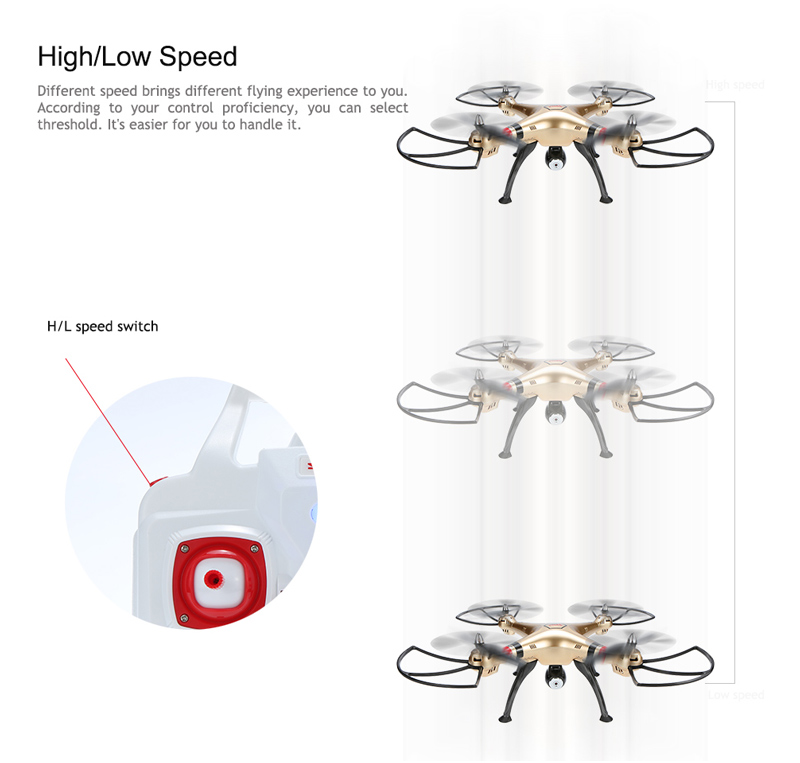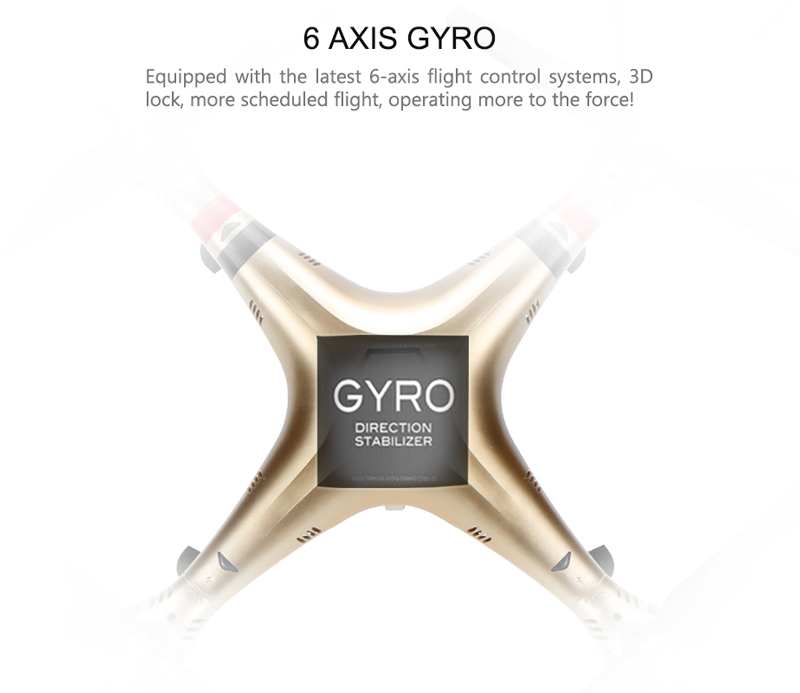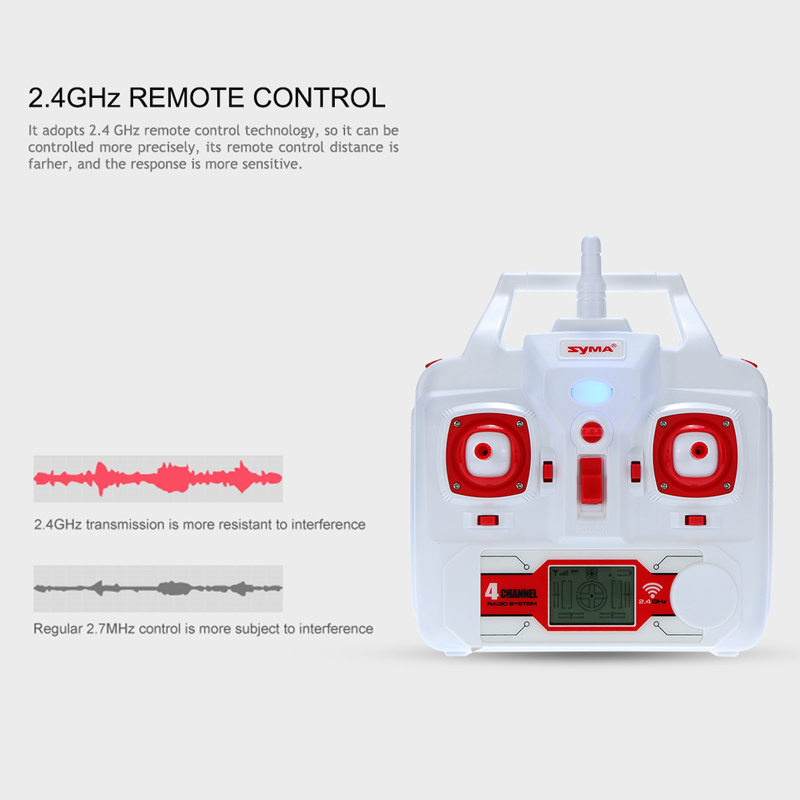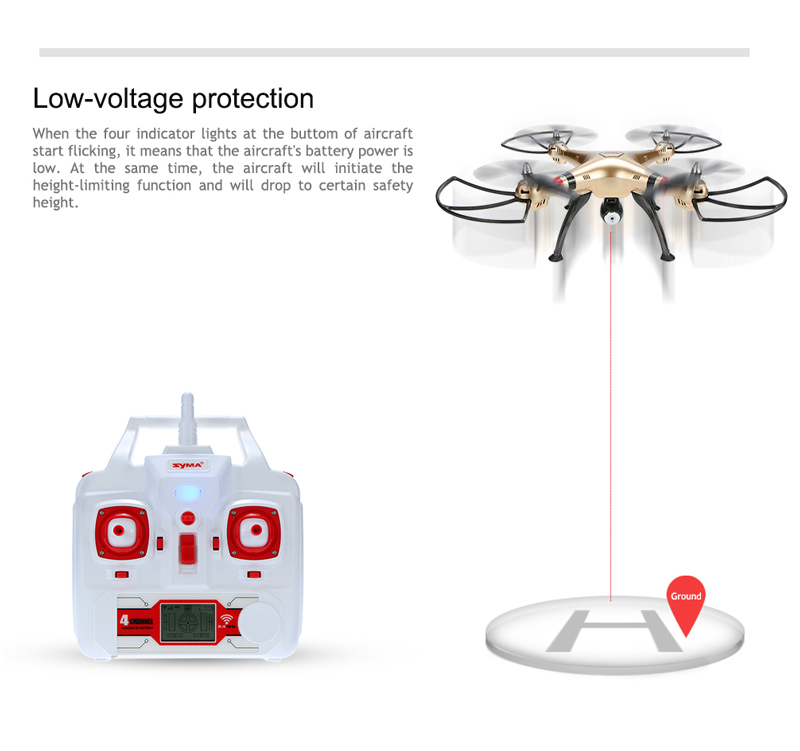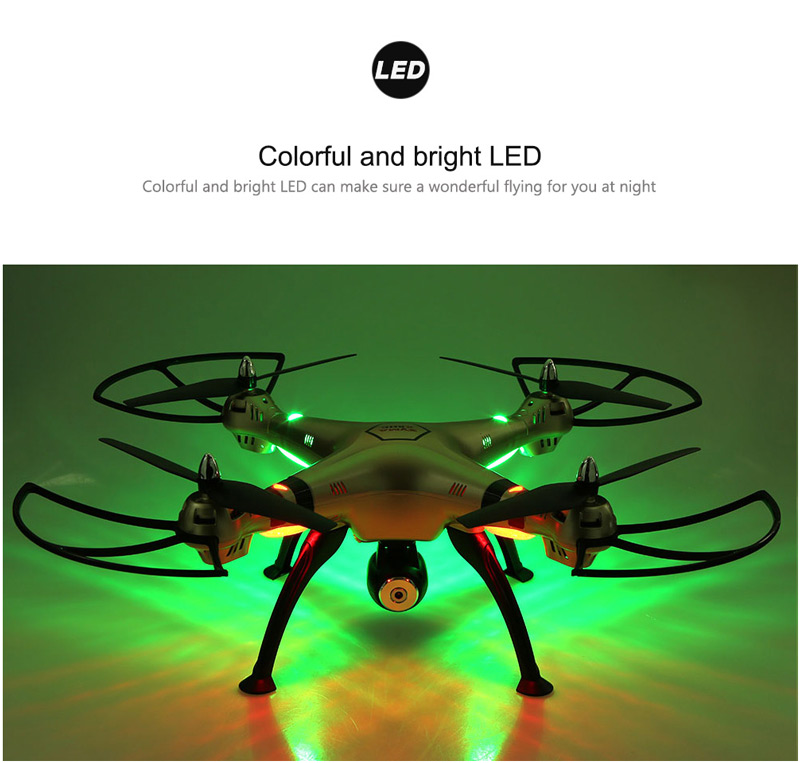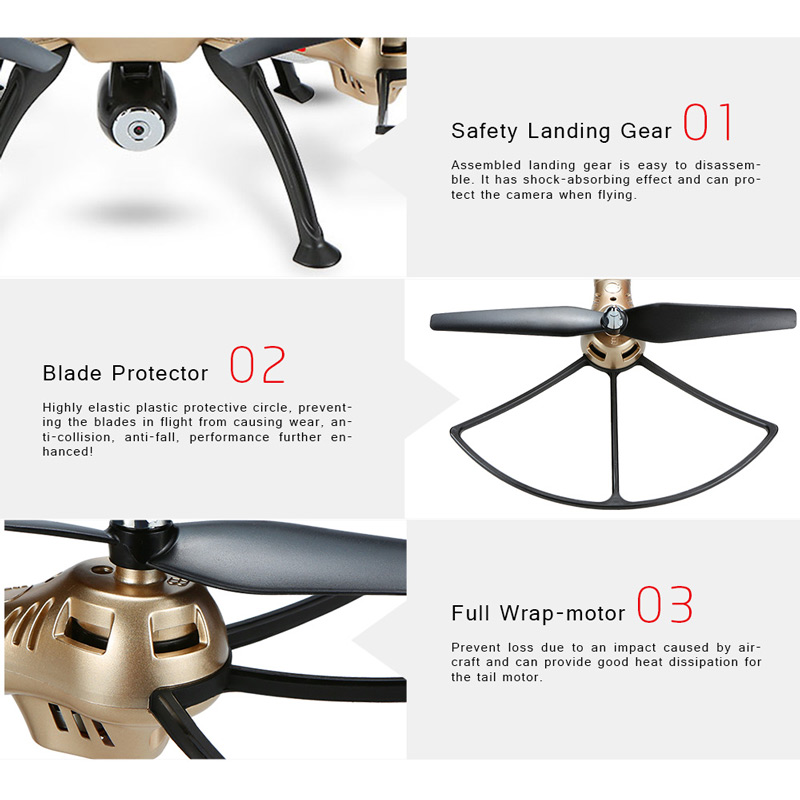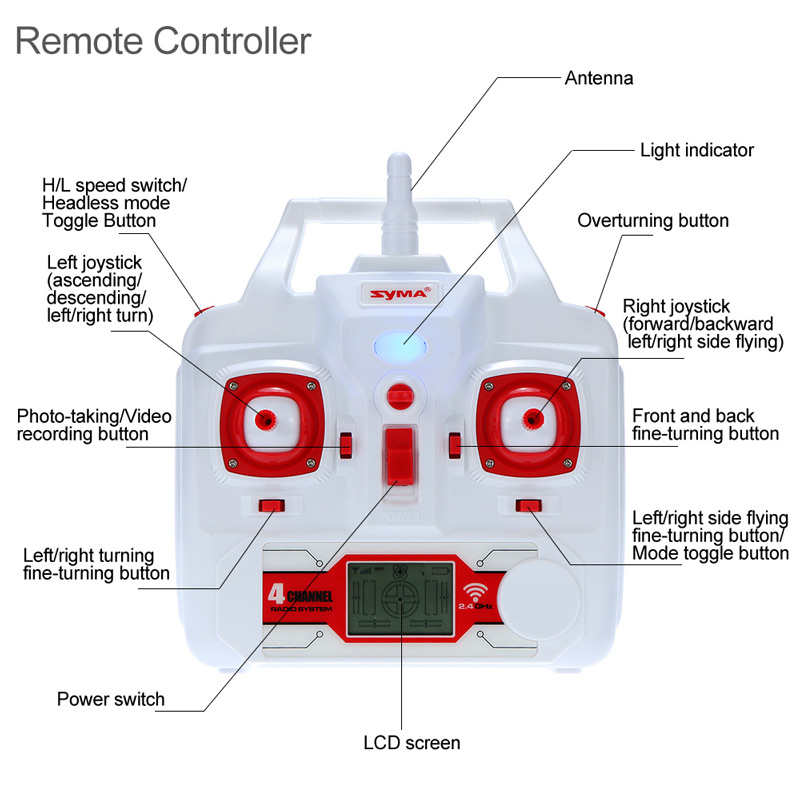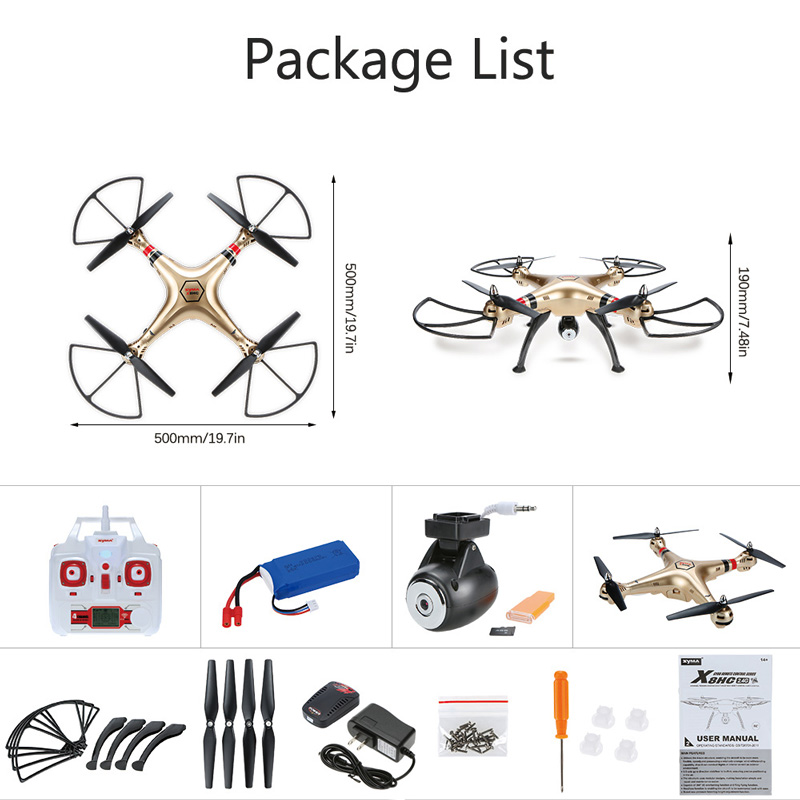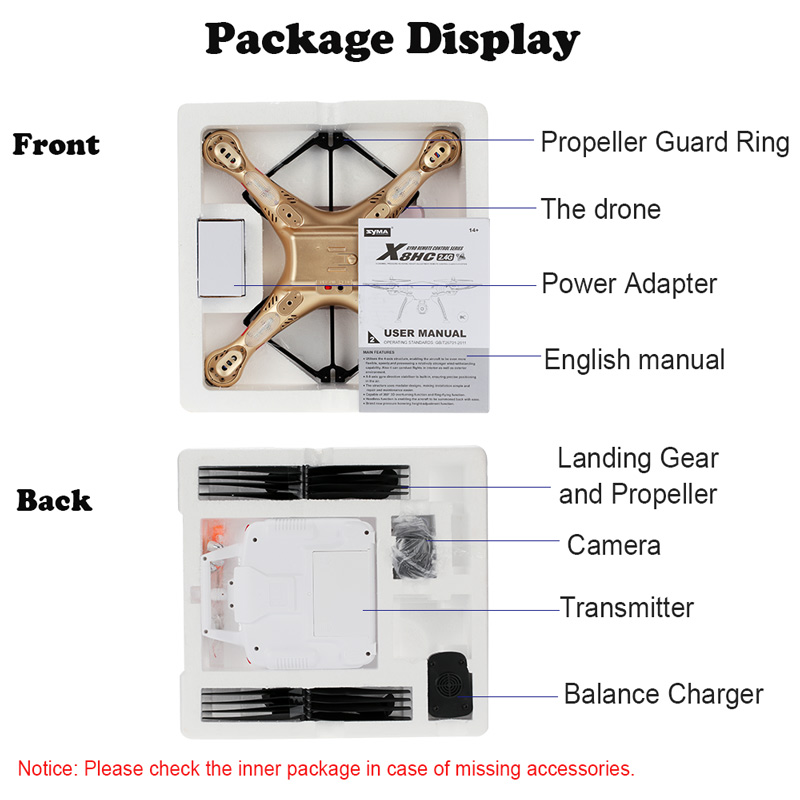 Funktionen:
Wieder aufladbare Hochleistungs-Akku.
LED-Licht für die Nacht verfolgen.
2.4 G 4CH Sender ist leicht für Sie zu kontrollieren.
Die neuesten 6-Achsen Flugkontrollsystem, ermöglicht super stabiles Flugverhalten.
Übernehmen Sie das erweiterte Barometer um automatisch Flughöhe zu halten.
Mit kopflosen Modus, keine Notwendigkeit, die Position des Flugzeugs vor dem Flug zu justieren.
Die 2.0MP HD-Kamera bietet Ihnen eine tolle Erfahrung, die Welt vom Himmel zu übersehen.
Min/Max-Modus und 3D Eversion Geschwindigkeitsfunktion lassen Sie ein cooles Spiel Flugerfahrung.
Wenn das Flugzeug unmittelbar von Fremdkörper stößt oder ist unter den gegebenen Umständen, in denen seine klingen drehen, stecken, wird der Stromkreis des Flugzeugs in der Überstrom-Schutz-Modus treten.
Spezifikationen:
Markenname: Syma
Modellname: X8HC
Artikelname: Syma X8HC RC Quadrocopter
Farbe: Gold!
Material: ABS
Pixel: 2.0MP Kamera
Auflösung: 1280 * 720P
Funktion: vorwärts/rückwärts, nach oben/unten, links/rechts, dreht seitwärts Flug, schwebend, 3D, H/L Geschwindigkeit, kopflose Modus
Controller-Modus: Modus 2
Ferne: ca. 100m!
Ladezeit: über 180mins
Aktionszeit: ca. 6-8 Minuten
Quadcopter Akku: 7.4V 2000mAh li-po Akku
Batterie-Dimension: 85 * 33 * 18 mm
Senderakku: 4 * AA-Batterie (nicht enthalten)!
Artikeldimension: 500 * 500 * 190 mm / 19,7 * 19,7 * 7,48 in
Artikel-Gewicht: 475g
Möglicherweise gibt es einige Abweichung durch manuelle Messung.
Informationen zu verpacken:
Packungsgröße: 35 * 35 * 17,1 cm / 13,8 * 13,8 * 6,7 in
Gewicht Paket: 1503g/3,3 lb
Geschenk-Box-Paket!
Hinweis:
Dieses RC-Modell ist kein Spielzeug und ist nicht geeignet für Kinder unter 14 Jahre alt.
Lesen Sie die Anleitung vor Gebrauch, wenn Sie ein Anfänger sind, ist es ratsam, von einem erfahrenen Erwachsenen unterstützt werden.
Vorsicht für die Batterie:
Keine Überladung oder Tiefentladung Batterien.
Setzen Sie es nicht neben der Hochtemperatur-Zustand.
Werfen Sie nicht ins Feuer.
Werfen Sie es nicht ins Wasser.


Paket-Liste:

1 * Syma X8HC RC Quadrocopter
1 * Sender (Mode 2)
1 * 2.0MP Kamera
2 * paar Ersatzteile Propeller
1 * 7.4V 2000mAh Li-po Akku
4 * Fahrwerk!
4 * Propeller-Schutzring
1 * balance Ladegerät
1 * Netzteil
1 * Kartenleser!
1 * 4GB Speicherkarte!
1 * Schraubendreher!
1 * teiliger Satz
1 * Handbuch Englisch
FAQ des Flugzeugs:
(1) das Flugzeug nicht mit Sender verbinden.
Erstens voll geladen, dann schalten Sie die Drohne und der Sender innerhalb von 2 Sekunden.
(2) ein oder mehrere Motoren funktionieren nicht.
Beim binden, Drohne auf flache Oberfläche, oder Motor beschädigt.
3. Batterie-Probleme (kann nicht geladen werden, Schwellung, etc.)!
Akku beschädigt, vorgeschlagen, um eine neue zu ändern.
4. Zubehör fehlt.
Überprüfen Sie Geschenk-Box-Paket innen und außen sorgfältig zu, oder kontaktieren Sie individueller Service.
(5) das Flugzeug ist aus dem Gleichgewicht geraten (kann nicht fliegen, Abweichung, Spinnen auf dem Boden).
Überprüfen Sie die Propeller richtig installiert ist.
Batterie endommagée, a proposé de changer une nouvelle.
4. accessoires manquants.
Vérifiez attentivement les paquet de boîte de cadeau à l'intérieur et à l'extérieur, ou communiquer avec le service personnalisé.
5. l'appareil est hors d'équilibre (ne peuvent pas voler, déviation, tournant sur le sol).
Vérifiez les hélices est installé dans le droit chemin.
Check the propellers is installed in the right way.